A year to the date that Illinois human service providers first went to court, a  coalition including First Lady Diana Rauner's Ounce of Prevention organization again asked the judicial branch to force the state to make good on its contracts.
A Cook County judge initially tossed the case, but Thursday Pay Now had another shot before a three-judge Appellate Court.
Pay Now Illinois chair Andrea Durbin says on one hand not much has changed in the interim, given that Illinois is still in the unprecedented situation of having no budget.
"On the other hand much has changed. Over 800 people in this coalition have lost their jobs since then. Many programs – over 16 programs- have shut down," Durbin said. "Many more are in danger. Several organizations have exhausted their lines of credit or used them up completely. So it's not a happy anniversary. It's really unfortunate that we've let the situation go on so long."
Pay Now attorney Thomas Geoghegan argued in court that there's been a "breakdown of constitutional government."  He says it's a "willful scheme" that has social services being treated as "political hostages" as in most of the organizations have received enough money to stay alive, but they're in pain. He argued that the failure to have a budget is "colossally destabilizing."
He says it amounts to a systematic impairment of the contracts and that's unconstitutional at the state and federal level.
"It's not how we do business in our country. It's not how we do business in our state. And it's really bad for business. Honestly if people can't trust that their contracts are worth anything," Durbin said following the proceedings.
But Assistant Attorney General Richard Huszagh, arguing on the state's behalf, said that the situation doesn't meet the definition of contract impairment, and the coalition is trying to spin straw into gold with its legal theory. 
Huszagh said that according to the state constitution, only the legislature has appropriation authority.
"The appropriations clause is key to the separation of powers," he said in court.
Judges questioned whether it's notable that though Rauner's administration entered into and signed the contracts, he vetoed the appropriation bills passed by the General Assembly that would have paid them.
But Huszagh said Rauner also doesn't have appropriations authority: the last thing Illinois needs is to give the executive branch a blank check. He says that's why the contracts explicitly say "subject to appropriation." It's a chance entities take when entering into a contract with the government versus a private business.
"It's difficult to think that those three words are going to outweigh all the behavior on the part of the state in issuing the contracts, signing the contracts, holding us accountable to the contracts," she said. "Asking us for example to deliver services, to file progress reports, put data in databases, submit to data and oversight, all kinds of ways in which we are held accountable for these contracts."
At the close of the hearing, Appellate Judge Margaret McBride called the situation "complicated" and said the judges will take it under advisement.
While this lawsuit deals with money from Fiscal Year 2016, the coalition has filed another, similar lawsuit in St. Clair County to get money for Fiscal Year 2017, which ends in June. 
Follow Amanda Vinicky on Twitter: @AmandaVinicky
---
Related stories: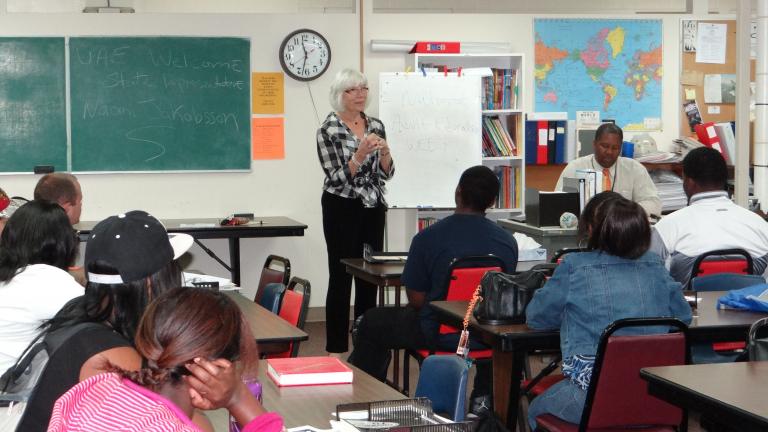 Data Shows Impact of Budget Impasse on Social Services
April 17: Nine out of 10 social services agencies said they were unable to raise 25 percent or more of the funding owed to them by the state, according to a new survey.
---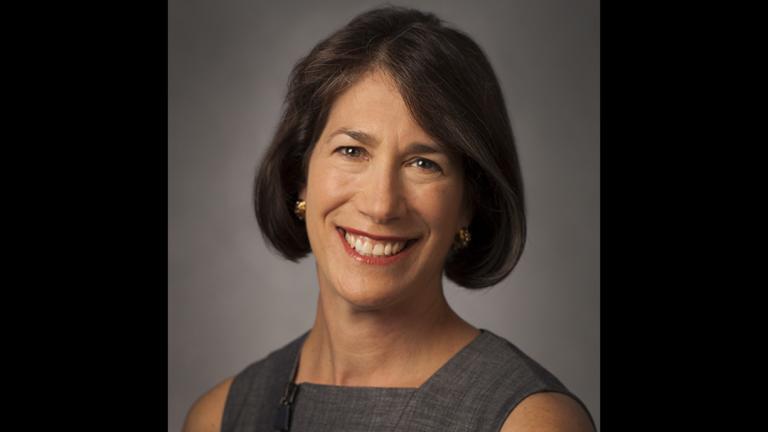 For Second Time, First Lady's Nonprofit Sues Governor
Feb. 9: The early childhood support program run by Diana Rauner, wife of Illinois Gov. Bruce Rauner, is once again part of a coalition suing the state to recover money it's owed.  
---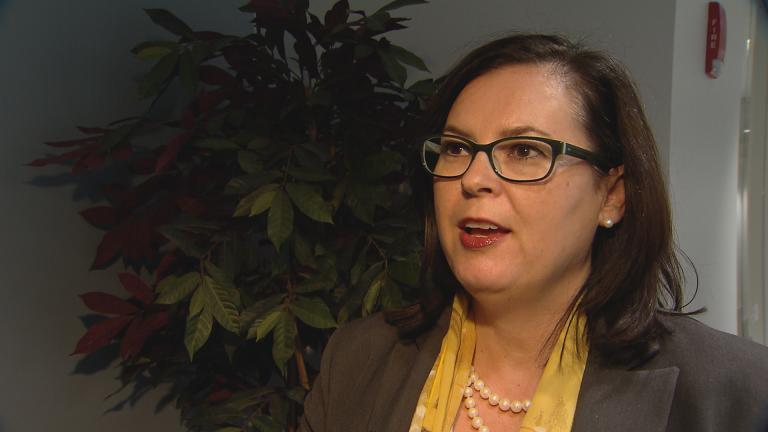 Coalition of Social Service Agencies Files Lawsuit Against Governor, State Agencies
May 4, 2016: On Wednesday, a coalition of 64 Illinois-based human and social service agencies and companies filed a lawsuit against Gov. Bruce Rauner and the directors of six statewide agencies seeking payment for work performed since July 1, 2015.
---