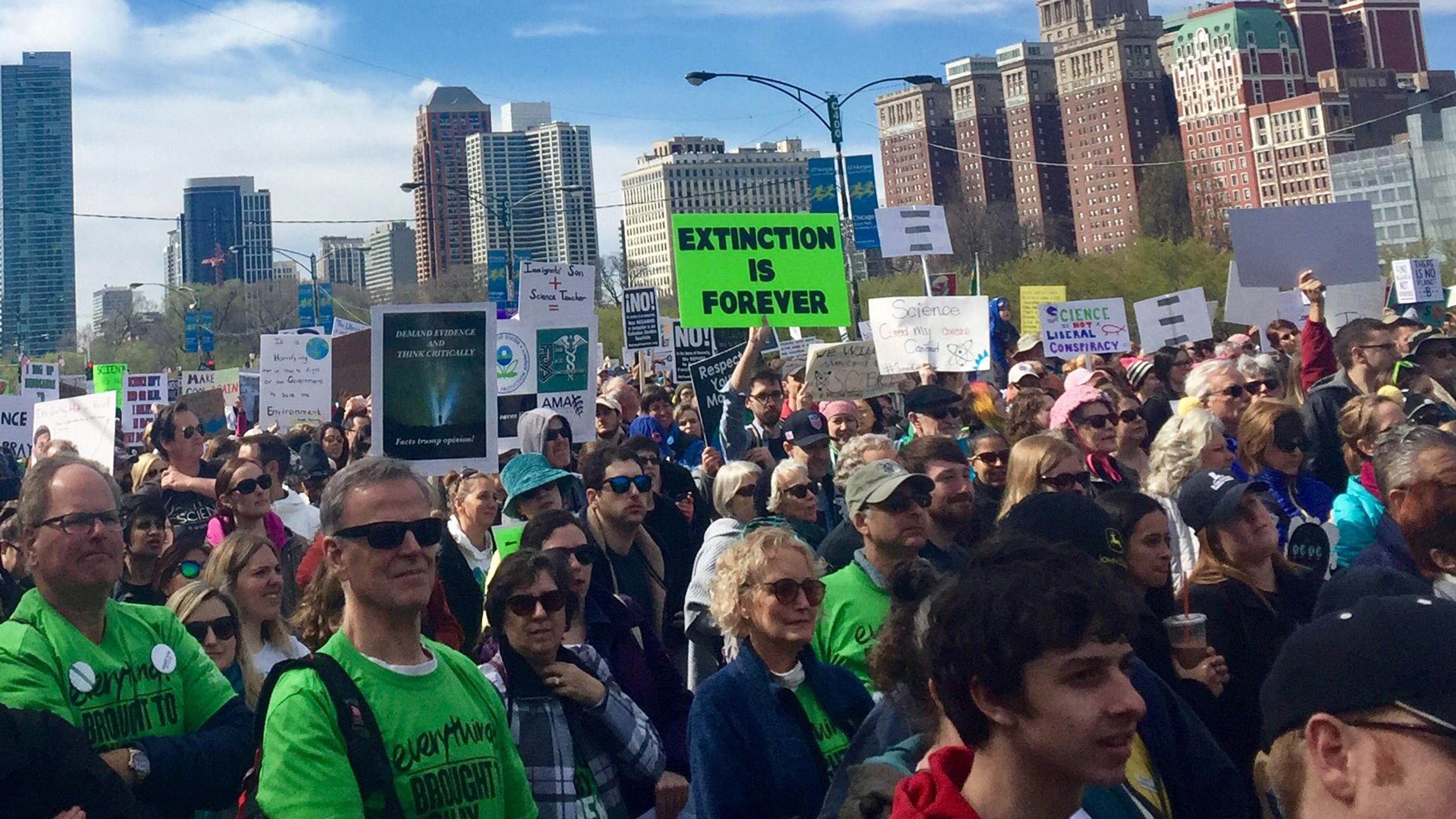 March for Science Chicago organizers said 60,000 people attended the April 22 event. (Susan Wigodner / Twitter)
Absent from Chicago's March for Science last weekend was the Museum of Science and Industry, which – you might notice – has "science" in its name.
March for Science Chicago Director Kristian Aloma said event organizers contacted all area institutions, including MSI, about supporting the march. And while the Field Museum, Lincoln Park Zoo, Peggy Notebaert Nature Museum and others offered their endorsements, some institutions withheld official support out of concern for how it might be perceived, Aloma said.
"I think one of the complicated issues around this march in general was whether science is political and what that means really," Aloma said Tuesday, when organizers announced that an estimated 60,000 people attended Chicago's March for Science, making it the largest of those that took place Saturday in 400-plus cities worldwide. "And even though the march's position was nonpartisan – it's a tough issue. It's one thing to state it; it's another thing in regard to perception."
MSI spokesperson Amy Patti issued a statement in response to questions about the museum's decision to not officially support the march.
"The Museum of Science and Industry, Chicago (MSI) has been dedicated to the vital importance of science since we opened our doors in 1933, and we make the case for it every day of the year," the statement read. "As an institution dedicated to inspiring the inventive genius in everyone, we believe that the best way for us to champion science is for MSI to remain a welcoming, respectful place for all to celebrate and be inspired by science.
"In light of the scientific discourse happening today, we – along with the global scientific community – are committed to working harder than ever to champion science because science is critically important to our daily lives."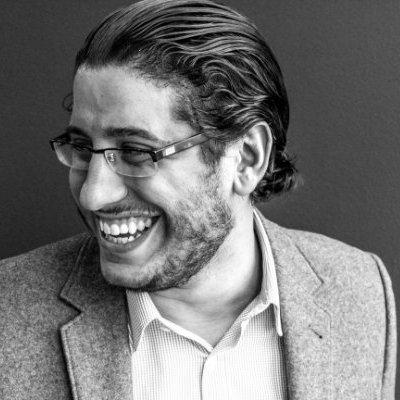 Kristian Aloma was one of three directors behind the March for Science Chicago. (LinkedIn) As of Tuesday afternoon, MSI had not referenced the march on any of its social media accounts.
Other Chicago-area institutions that did not formally endorse the march were the Adler Planetarium and Shedd Aquarium. 
Although organizers described the March for Science as nonpartisan, it was certainly political, Aloma said.
"Science should be political," said Aloma, one of three directors behind Chicago's march. "It should not be partisan. And it's challenging because being political, you take certain positions for or against policies, and there are people and parties behind those policies."
Aloma said many institutions that declined to officially support the march encouraged their employees to attend. Patti said MSI was fully supportive of employees who wanted to march, and that they were authorized to wear MSI-branded T-shirts and other clothing.
Despite MSI's decision to sit out the march, Patti said supporting science is central to the museum's mission.
In 2016, MSI hosted about 340,000 students on field trips, making it the top field-trip destination in Chicago. MSI also has a number of science education programs for science teachers, youth and other community members.
The reluctance of MSI and other institutions to attach their names to the march reflects the hypersensitivity of the current political climate. Leading up to the march, organizers were frequently asked, "Is this anti-Trump?" Aloma said.
"It wasn't anti-Trump," he said.
However, Aloma said March for Science has opposed Trump administration actions and proposals to cut budgets at scientific agencies. Trump has proposed cuts to the National Institutes of Health, Environmental Protection Agency, U.S. Geological Survey and other science-focused agencies.
Aloma said March for Science also recommends that Trump appoint a science adviser, and someone to lead the White House Office of Science and Technology Policy, which remains without a director.
"Things like that, it's obviously relevant to [Trump's] presidency," Aloma said.
Follow Alex Ruppenthal on Twitter: @arupp
---
Related stories: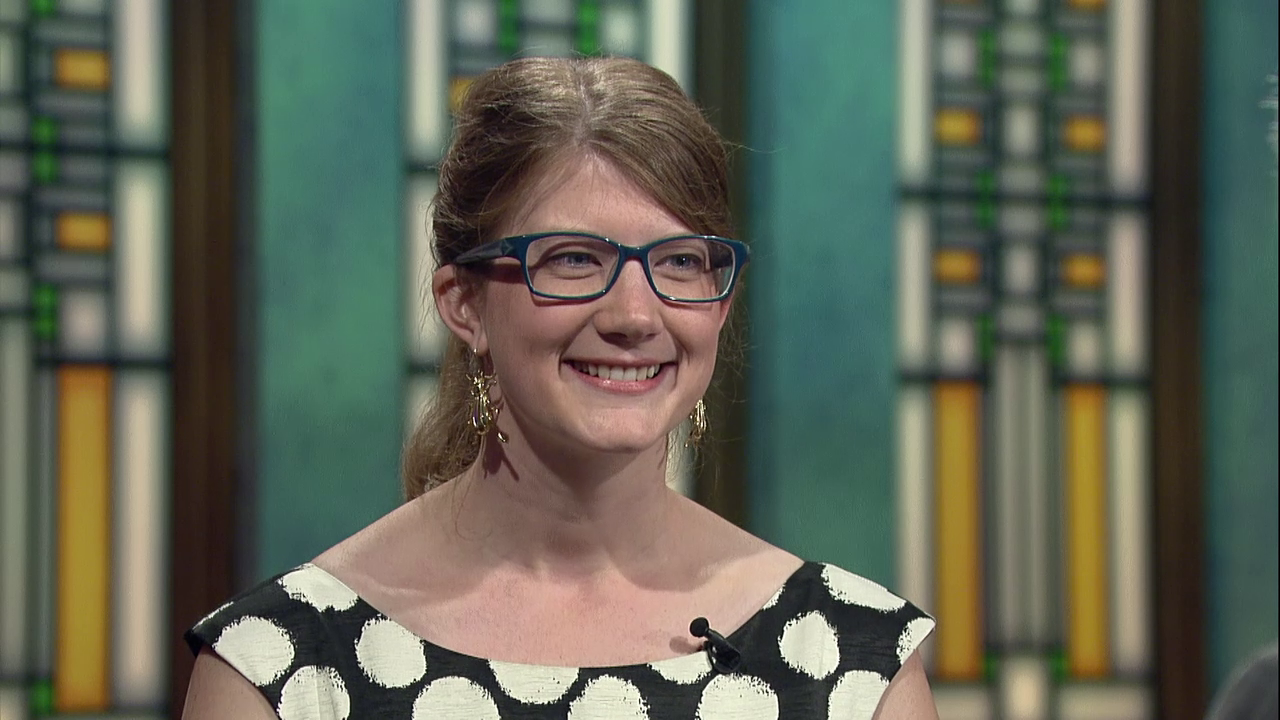 Field Museum at Center of Chicago's March for Science
April 21: The rally, march and expo is projected to be among the largest of those taking place Saturday in 400-plus cities worldwide.
---
'Extreme Ice' at MSI Takes Dramatic Look at Climate Change
March 23: The changing face of glaciers around the world is the topic of a new exhibition at the Museum of Science and Industry.
---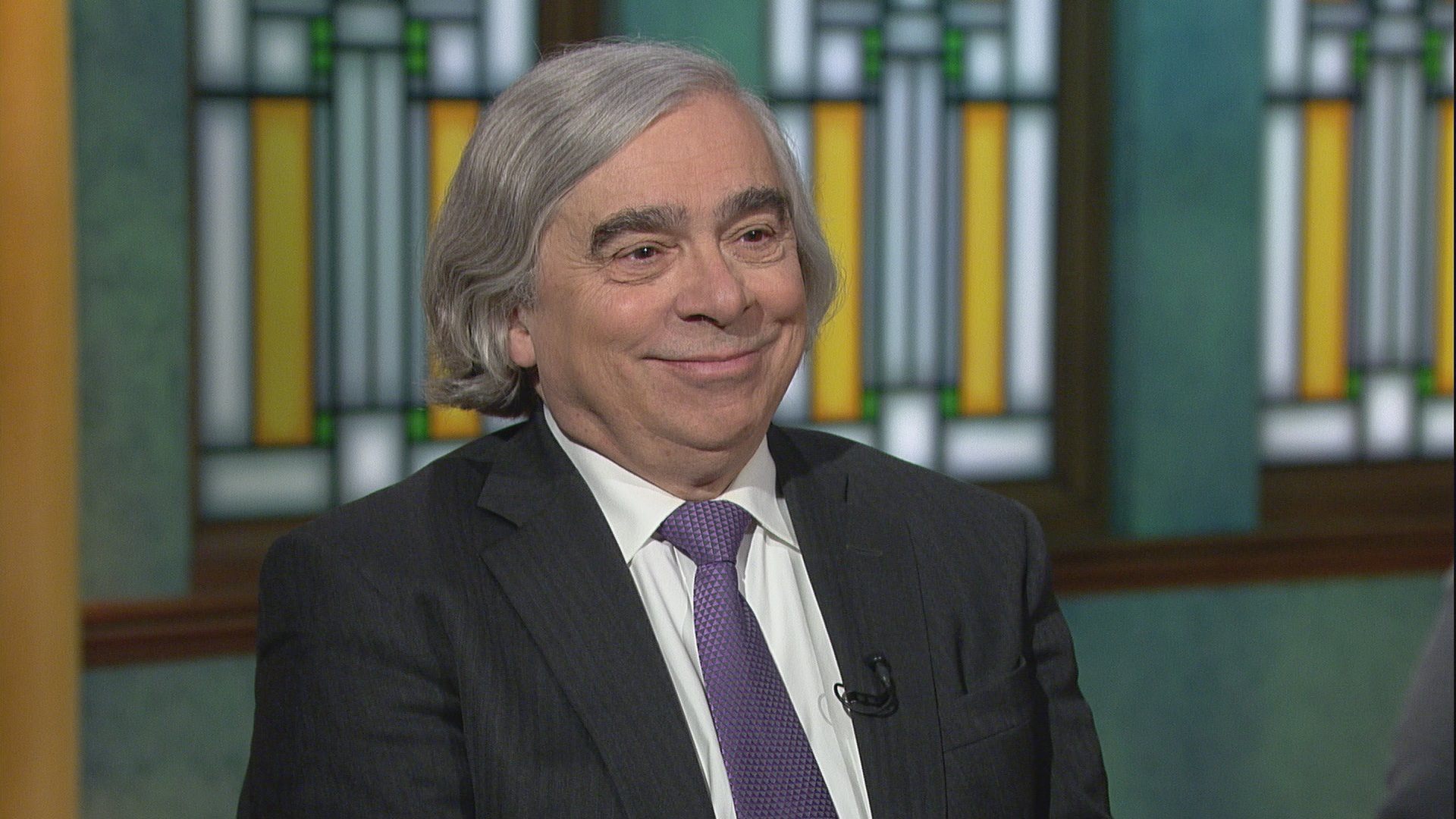 Trump and the Future of Climate Change Research
Dec. 20: Why did the Trump transition team target Department of Energy staffers who worked on climate change? What does the future hold for climate research and nuclear weapons? A one-on-one interview with the current U.S. Secretary of Energy.
---