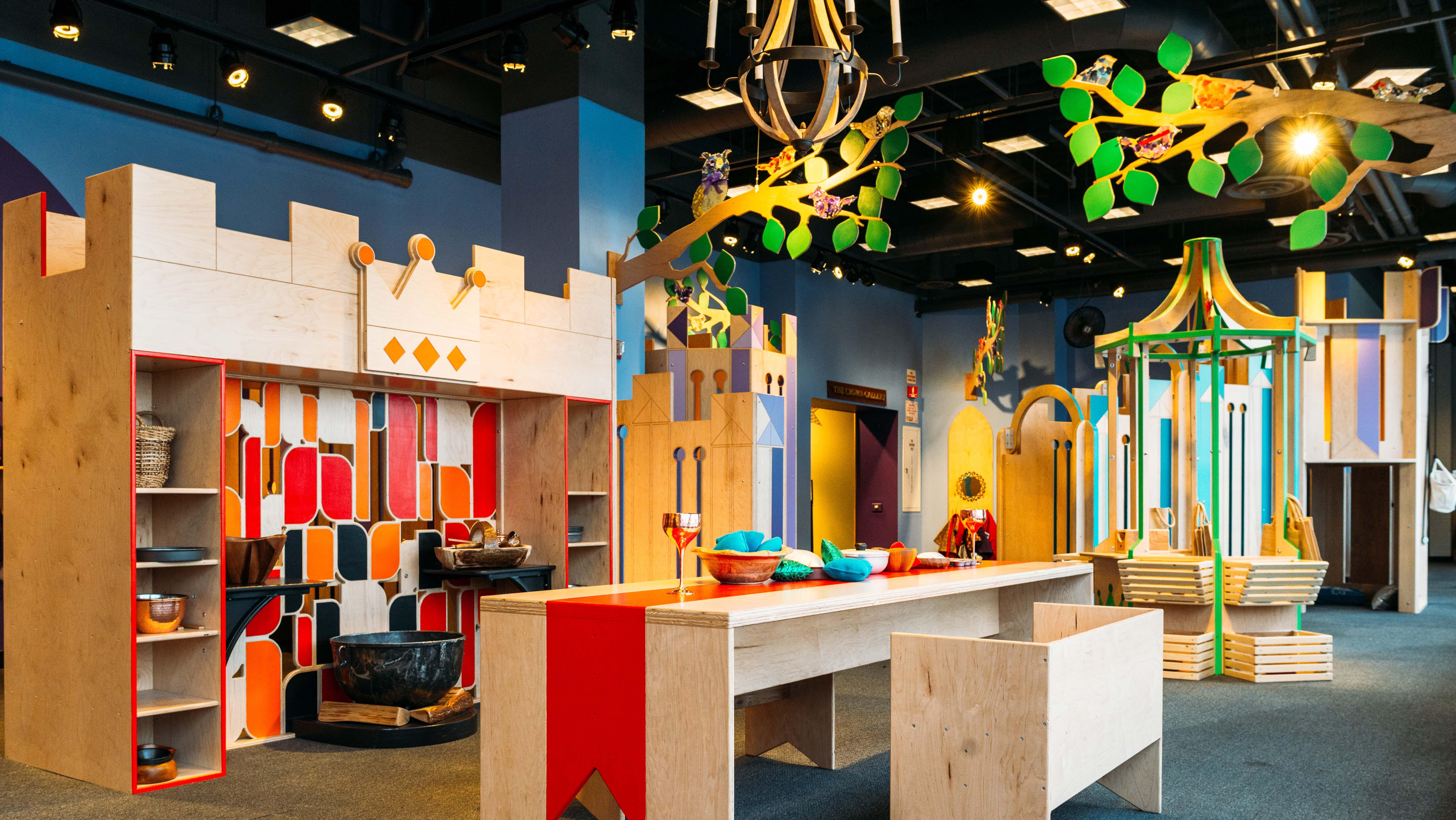 The exhibition "Once Upon a Castle" avoids imposing gender stereotypes and norms onto children. (Courtesy of Chicago Children's Museum)
By eschewing traditional tiaras, thrones and knightly armor, the fairy tale-minded exhibition "Once Upon a Castle" at the Chicago Children's Museum hopes to spark children's imaginations without imposing gender stereotypes.   
An extra-wide throne seats more than one person. Children are greeted by staff as "your majesty" rather than gender-based titles of "prince" or "princess." Dress-up games feature tunics rather than gowns or armor, and wizard hats top royal heads rathern than crowns.
"We know children are filled with variety, and we want to nurture and foster all of that," said Katie Slivosky, the museum's director of exhibit development. "It's simply what's best for children—it's not political, it's not controversial."
It took the museum a full year to conceptualize and execute the exhibit. They partnered with Lincolnwood-based agency Luci Creative on many of the design components, from the jewel-toned color palette to the crawl spaces and elevated platforms that give children different viewpoints as they work through the space.
Providing young children open-ended options to play and engage is instrumental to their creativity and perceptions of what's expected of them, says Northwestern University professor of gender and sexuality Nick Davis.
"If they run into the same version of what gender is supposed to be everywhere it begins to feel like natural law rather than a convention," Davis said. "What's normal looks fixed."
Slivosky said some adults appear to have trouble grasping those key concepts. She's observed them scanning the space and pointing out that it's too dress-up oriented for their sons, or too sword-fighting heavy for their daughters.
"Meanwhile, their daughter is running around with a sword in their hand," Slivosky said. "One of our takeaways has been that parents can be a little narrower, whereas kids know what to do right away."
Input for the exhibition came primarily from the museum's LGBTQ committee, created in 2011 to make its exhibitions more inclusive. The museum has received attention in the past for its "all-gender" restroom sign, and rainbow signage at every entrance.
While Slivosky says there has been some negative feedback, the majority of the comments about "Once Upon a Castle" have been positive. The museum plans to create more exhibitions like this one, that focus on inclusion and gender neutrality – especially those with imaginary play components.
"There's no turning back, we've made this commitment and we think it's in children's best interest if we're supporting what they bring to the table," Slivosky said.
The exhibit runs through May 14. On May 7, the museum celebrates International Family Equality Day by offering special programming and free admission to all visitors.
---
Related stories: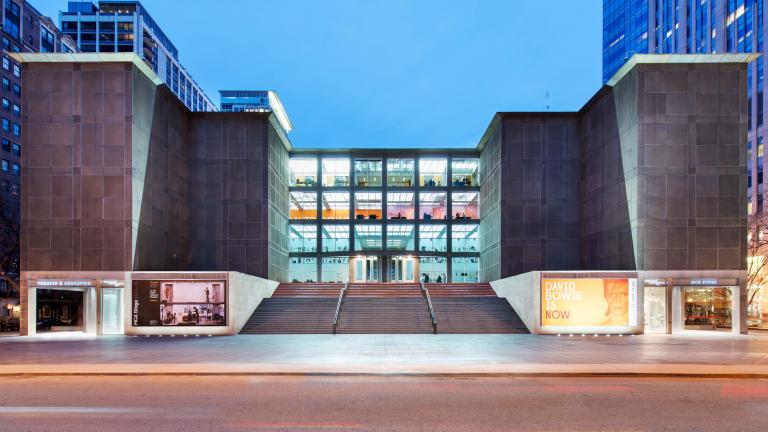 MCA to Offer Free Youth Admission Starting June 1
April 14: Area teens can add one more freebie to their summer to-do lists.
---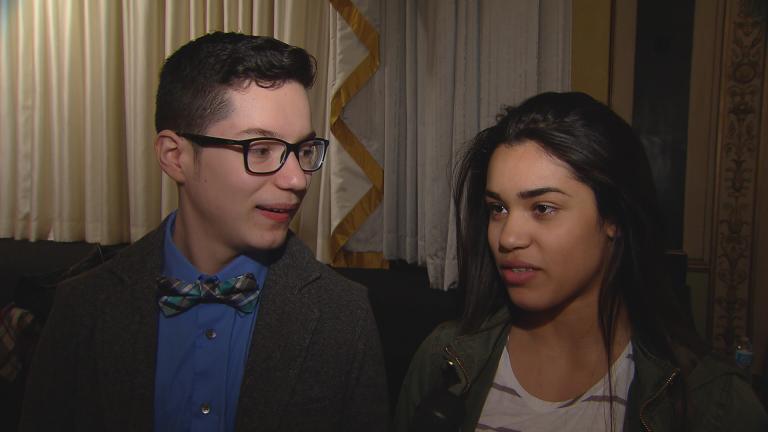 History Comes to Life as CPS Students Meet 'Hamilton'
March 8: The Founding Father who became the subject of one of the most popular Broadway musicals in a generation is also the subject of a history lesson in Chicago Public Schools.
---
2017 Kicks Off Years of Free Entry to Art Institute for Chicago Teens
Dec. 30, 2016: Beginning Monday, city residents under the age of 18 will no longer be required to pay the $14 admission fee at the museum in Grant Park thanks to a gift from a pair of Kansas donors.
---