An email from an employer can be nerve-wrecking, as some Chicago teachers have been recently discovering.
Dozens of Chicago Teachers Union members have been contacted by the Chicago Public Schools Office of Internal Audit and Compliance to show proof of appropriate sick day usage, according to CTU Teacher Field Representative Joseph McDermott.
The CPS Policy Manual states that, depending on years of service, 10 to 12 sick days a year are granted for an "employee's personal illness or serious illness in the immediate family or household." Immediate family or household includes parents, grandparents, children, grandchildren, siblings, spouses, domestic partners, in-laws, nephews, nieces, uncles, aunts and cousins.
The manual goes on to say a doctor's note is required for any employee who's absent for more than three consecutive work days.
Nora Flanagan, an English teacher at Northside College Prep High School, said she received an email from IAC last month that requested documentation to corroborate the sick day she took in February.
The email read, "Due to a high number of sick day requests occurring recently, specifically on February 6, 2017, February 14, 2017, and February 15, 2017, the Office of Internal Audit and Compliance (IAC) is performing a review of time off requests to determine compliance with Chicago Public Schools' (CPS) policy on Paid Time Off." 
Flanagan said she took one sick day and one personal day—which ended up turning into a furlough day—to visit her sick grandfather in Florida. She said she responded with an explanation of her time off, which followed CPS policy in that she attended to a grandparent.
At a time when schools' resources and staff are scarce, and funding is limited, Flanagan says that "what they don't need is CPS harassing their employees about taking time to be with family."
The investigation didn't start with emails from IAC, McDermott said. Investigators have been making in-person visits to teachers at their schools since mid-January, he said.
"Next thing you know, it's a full-on investigative interview," McDermott said. "There were times when people said, 'Hey, do I need a union rep? What's going on here?' And they would say, 'No, you don't need a union rep, it's OK.'"
He also said that some members have reported being followed by investigators on scheduled sick days after having been contacted by one.
The Illinois State Board of Education released data last year that showed almost one in four CPS teachers missed 10 or more days of school a year—most of those teachers serving low-income areas of the city. 
To that, McDermott said it's the work climate at schools that doesn't motivate teachers to have a higher attendance rate.
Priorities for investigations should be placed on fraud, waste and abuse, McDermott said.
"Those are the areas where the inspector general would investigate those types of situations of fraud that I don't think Forrest Claypool has any concern or priority to investigate," he said.
When the district negotiated the contract after the 2012 strike, teachers were no longer able to bank and roll over their sick days and be paid out for them when they retire.
Instead, those days are lost, if not used so there is no incentive to save them.
Also, the Office of Internal Audit and Compliance is relatively new. Its staff size has gone from seven people a year ago to 15 people at the end of March. And its budget has grown from almost $900,000 in 2015 to $4.4 million this year.
The district says that increase is the result of an office consolidation. But, it says this office has saved the district millions by finding ways to reduce spending.
"The vast majority of CPS teachers follow the rules. But at a time of scarce resources, it's critical that dollars go to the classroom, not to fraud committed by a small number of abusers," said district spokesman Michael Passman in a statement. "As a result of our review, one third of audited employees retracted their improper sick day requests and many others admitted their intent to misuse sick days at a significant cost to our underfunded school district."
Also the district says it frequently notices more people calling in sick on the Mondays and Fridays close to holidays and special events.
For example, about 775 sick days are taken on an average school day but the Friday of St. Patrick's Day and the beginning of the NCAA tournament saw more than a thousand sick days taken.
The district says it's within the law to ask employees to substantiate their sick days.
---
Related stories: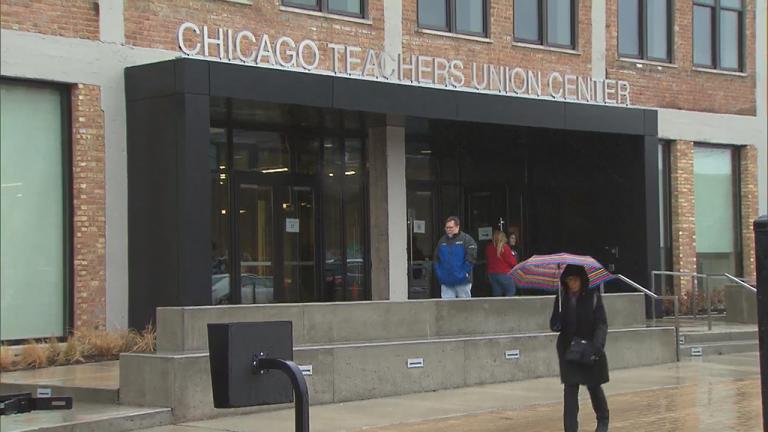 CTU Posts Schedule of May Day Actions
April 19: While there won't be a May 1 strike, the Chicago Teachers Union is encouraging its members to take personal days to participate in other rallies and events to celebrate International Workers' Day.
---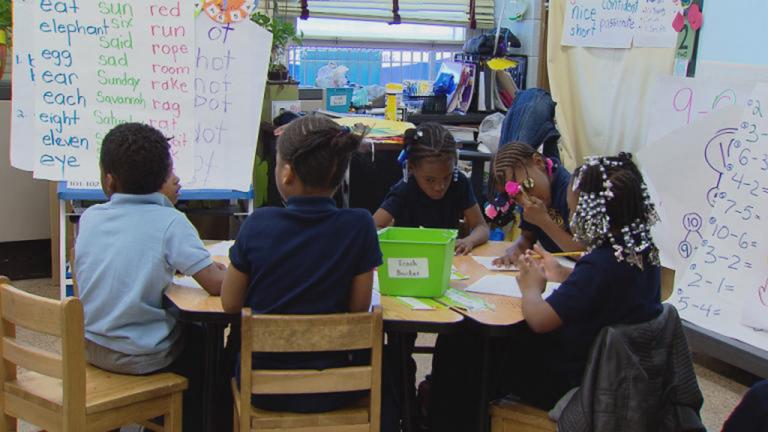 Report: Illinois Schools Face 16,500 Teacher Absences Each Week
Jan. 17: Thousands of teachers miss class time within Illinois each week, and thanks to a shortage of substitute teachers, an average of 600 K-12 classrooms are left without an educator each school day, according to a new statewide study.
---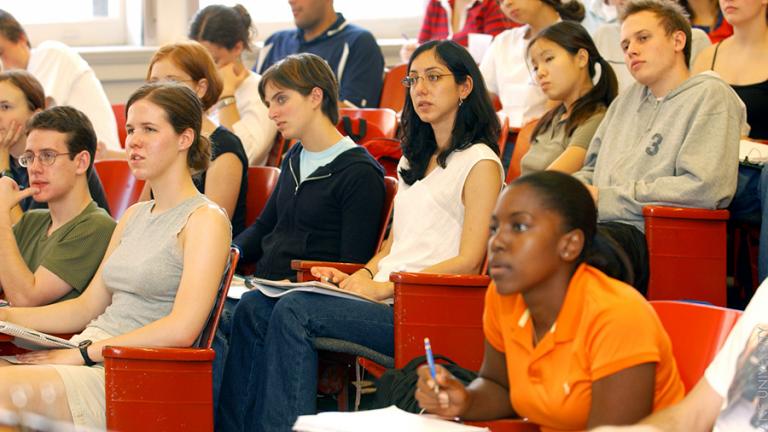 Illinois Report Card Shows Student Achievement Stable, in Need of Improvements
Oct. 31, 2016: The Illinois State Board of Education on Monday released its annual Report Card – a snapshot of accountability and achievement figures from students, schools and administrators across the state.
---