After years of speculation about where it would end up, many Chicagoans were thrilled when the South Side's Jackson Park was chosen for the Obama Presidential Center. But the Center's location will displace a significant amount of parkland that residents say is heavily used, and a coalition of community organizers are pushing for what's known as a community benefits agreement, trying to get the Obama Foundation, the city, and the University of Chicago to commit to creating jobs and not displacing area residents.
Jawanza Malone, executive director of the Kenwood-Oakland Community Organization, hopes to see a replacement for lost parkland, a commitment to jobs in both the Presidential Center and new businesses moving into the neighborhood, and specially-designed programs for area schools.
"Last but not least, there has to be real economic development that benefits the community at large," Malone said. "A couple ideas that have been talked about are a black business corridor along 63rd Street or Stony Island, to help incubate small businesses, to focus on entrepreneurs in the area, to help build the community from within."
"Whenever you have a project of this scale and scope, the fear is that it will cause property values to rise and displace long-term residents," said Amara Enyia, a public policy consultant and organizer. "How do we prepare for or create businesses that make sense five years from now? Who's going to do job training? Who can usher entrepreneurs through the process of getting a license? The community needs to be very proactive about that. Otherwise it's just another thing that displaces population."
Obama Foundation officials, including chairman and Obama confidante Marty Nesbitt, have said they do not support a community benefits agreement. A foundation statement to the Chicago Tribune last year said in part: "The president and first lady have lived in this community and their children were born in this community. The plan is for the center to be developed in a way that benefits everyone in the community, uses broad collaboration with the community and embraces engagement with the entire community."
"Our issue is that without having clear goals, clear plans, agreed upon and negotiated with the community and signed on paper, all we have are essentially empty promises," Malone said. "It doesn't matter how well intentioned any of the parties are. If we don't have signed agreements, what are we left with?"
"There's a bigger question around, can you improve the community with the people who currently live there. The Obama library presents an opportunity to prove yes, you can – no pun intended," Enyia said. "I think this is the very beginning of what could really be a watershed moment in community development. What better way to demonstrate that gentrification doesn't have to mean displacement?"
Jawanza Malone and Amara Enyia join Chicago Tonight for a conversation.
---
Related stories:
3 Chicago Firms Selected for Obama Library Project Management Team
April 11: The Obama Foundation announced Tuesday three Chicago-based firms will lead the project management team for the Obama Presidential Center in Jackson Park.
---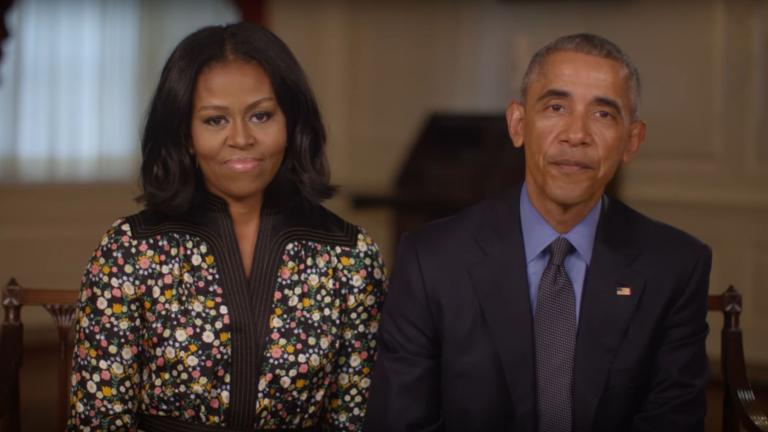 Obama Library to be 'Center for Citizenship'
Jan. 20: Hours before the inauguration of Donald Trump, President Barack Obama and first lady Michelle Obama released a video outlining their plans for the future Obama Presidential Center.
---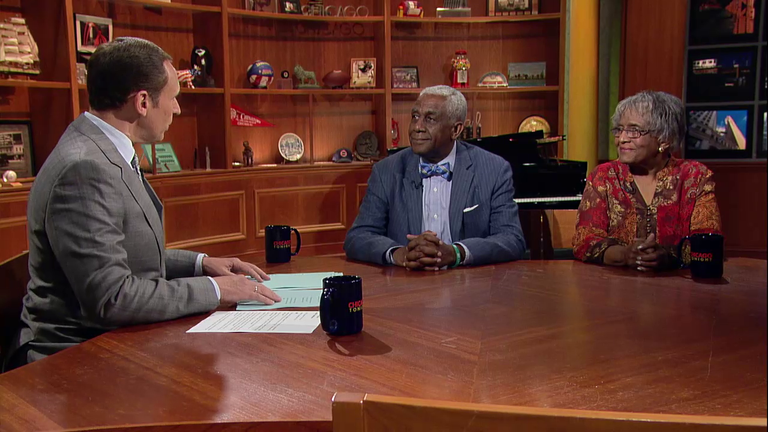 Community Activists Share Expectations for Obama Library
Aug. 1, 2016: The site for the Obama Presidential library has been chosen and now community activists tell us what they expect as the project moves forward.
---