Chicago families will have to wait a little longer to find out when the school year will end for Chicago Public Schools.
Following arguments Wednesday, a Cook County judge says he will rule on on a pair of motions in the district's ongoing lawsuit against Gov. Bruce Rauner at a hearing on April 28. 
In December, Rauner vetoed $215 million in state funding CPS had counted on in its fiscal year 2017 budget, saying that money was tied to sweeping pension reforms at the state level that haven't been reached. CPS is seeking injunctive relief from the court – asking that Cook County Chancery Court Judge Franklin Valderrama order the state to help fund that budget shortfall – and has threatened to shorten this school year if that motion fails. Rauner's attorneys have sought to have the case dismissed.
Valderrama had scheduled Wednesday's hearing to hear brief arguments from both sides and possibly issue a ruling. But instead that decision will have to wait until later this month.
Meanwhile, the city and CPS are reportedly working on an emergency bailout that could include additional cuts and borrowing to keep school doors open through June 20, the scheduled end of this school year, even if state aid does not come through.
"We will provide families with clarity on the length of the school year after the court rules," district spokesman Michael Passman said in a statement this week. "CPS would not be facing these horrible choices if Gov. Rauner took action to ensure our students received the same State funding that predominantly white school districts in the rest of the state receive."
The cash-strapped district has already implemented staff-wide furloughs and school spending freezes to help cut down its $215 million budget hole.
CPS and five Chicago families filed suit against the governor and other state officials in February, claiming Illinois' education funding system discriminates against CPS' predominantly minority student population.
Follow Matt Masterson on Twitter: @byMattMasterson
---
Related stories: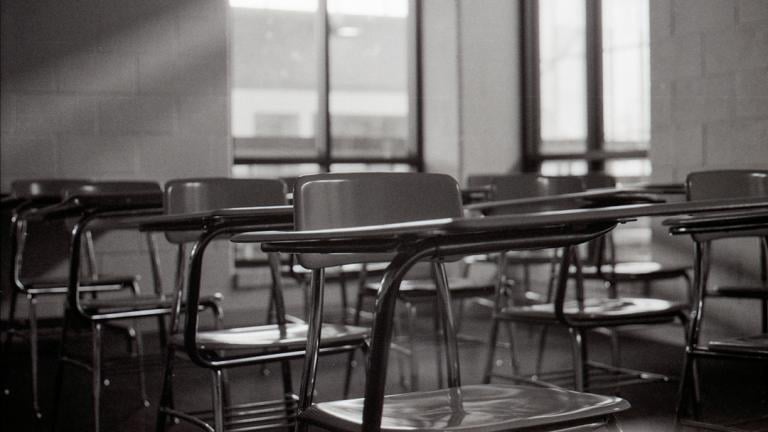 City Planning Emergency Bailout to Keep CPS Schools Open
April 18: Chicago Tonight has learned that the city is looking at contingency plans to prevent an early closing of schools.
---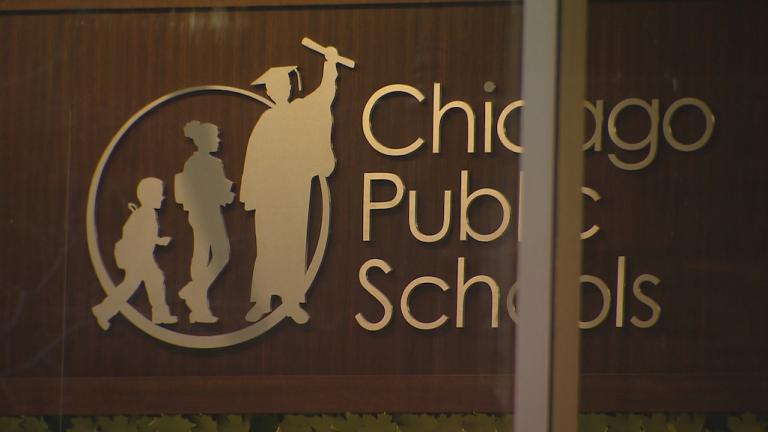 Judge to Rule on CPS, Rauner Motions Next Week
April 11: When will Chicago Public Schools hold its last day of class? There could be clarity next week, when a Cook County judge rules on a pair of motions in the district's ongoing suit against Gov. Bruce Rauner.
---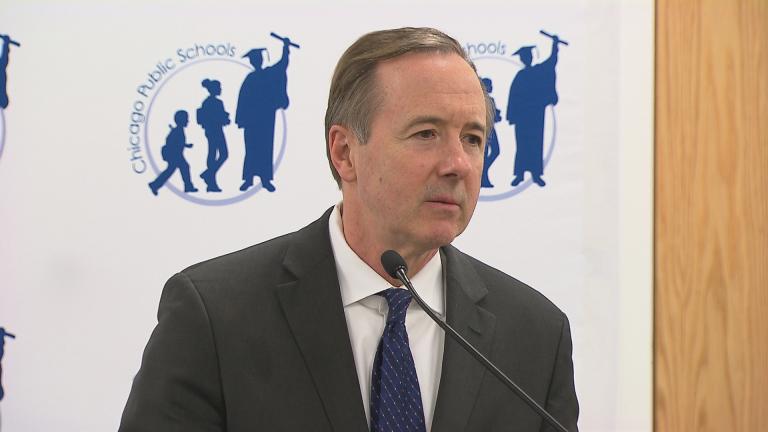 Cash-Strapped CPS Files Motion, Threatens Shorter School Year
Feb. 27: Chicago Public Schools students could be in for a shorter school year.
---