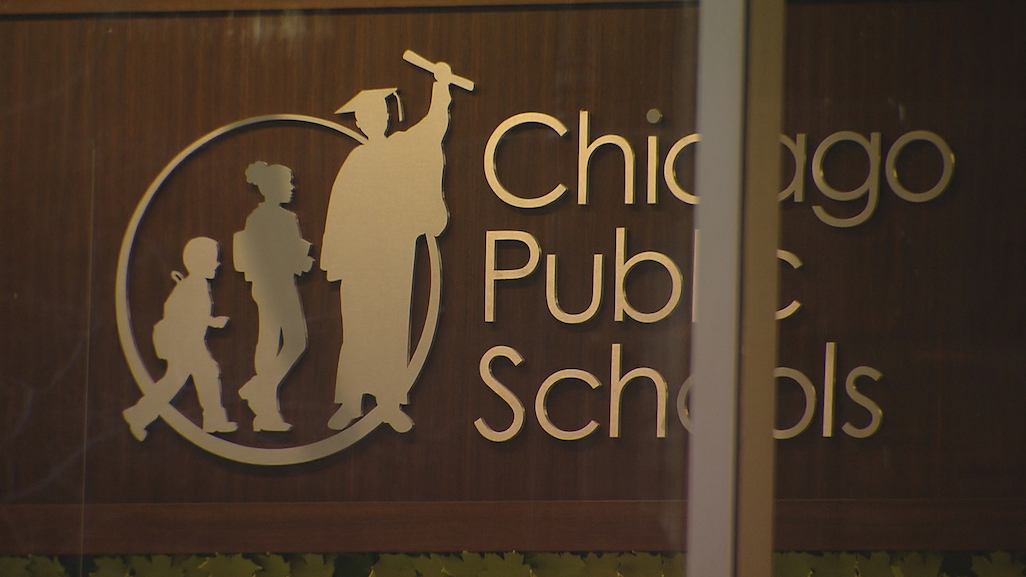 A Cook County judge is expected to rule on a pair of motions next week in Chicago Public Schools' ongoing lawsuit against Gov. Bruce Rauner. (Chicago Tonight)
An answer to the lingering question of when this school year will end for Chicago Public Schools could become more clear next week, when a Cook County judge will rule on a pair of motions in the district's ongoing suit against Gov. Bruce Rauner.
Attorneys for both sides met briefly for a status call Tuesday morning inside the courtroom of Cook County Chancery Court Judge Franklin Valderrama to hash out the details of next Wednesday's motion hearing.
CPS is seeking injunctive relief from the court, asking Valderrama to order the state to help fund its existing budget shortfall, while Rauner's attorneys have sought to dismiss the case entirely.
If the district's motion fails, it could mean nearly three weeks will be trimmed from the end of the current school year – forcing classes to end as early as June 1 instead of the scheduled date of June 20. 
Next week's hearing essentially boils down to two issues: whether CPS will be "irreparably harmed" if its motion is not granted and whether pension funding is included in the state's education funding requirements.
The district argues the answer to both of those questions is yes. In briefs filed earlier this month, its attorneys point to a shortened school year and the potential deprivation of educational resources to its students as that "irreparable harm."
And they say that despite carrying nearly 20 percent of the state's student population, CPS receives just 15 percent of its education funding.
"The State does not dispute there are two systems, under which there is an enormous and stark disparity in funding the cost of teacher pensions, or that this disparity in pension funding produces a disparity in funds available for education," the district states in an April 3 brief.
"The amounts at issue are staggering, and the disparity will grow exponentially larger. The State does not dispute it currently pays $4.0 billion to fund teacher pension costs for teachers outside of CPS, and only $12 million to fund those same costs for CPS."
But the district's numbers include pension funding, which the state argues shouldn't be a factor in calculating its true funding numbers.
Rauner's attorneys say education and pension funding are governed by separate statutes under state law and should be treated as such. And when those pension numbers are removed and the district's annual block grant is accounted for, they claim CPS has actually received more than its fair share from the state in recent years.
"Similarly, for Fiscal Year 2016, on average, CPS students received $1.25 in educational funding per pupil compared to $1.00 for students in the state of Illinois outside of CPS," a March 24 brief from the defendants states. "Put another way, in Fiscal Year 2016, CPS had 19 percent of the State's students but received 23 percent of the State's educational funding."
They also argue that a shortened school year is not yet a certainty and claim CPS can borrow more money to prevent that outcome.
CPS is the only school district in Illinois required to help cover its teacher pension cost. This year, its portion of that payment will exceed $720 million.
The district's attorneys had sought to use next week's meeting as an evidentiary hearing to expand on their case. But because the state did not challenge the facts presented in the plaintiffs' motion – only the claims made using those facts – Valderrama instead chose to use next week to rule on the motions.
The district and five local families filed the suit against Rauner and about a half dozen other state officials in February, claiming that Illinois' education funding system discriminates against CPS' predominantly minority student base.
Rauner previously vetoed $215 million in state funding that CPS had counted on in its fiscal year 2017 budget, saying that money was tied to sweeping pension reforms at the state level that haven't been achieved.
Follow Matt Masterson on Twitter: @ByMattMasterson
---
Related stories: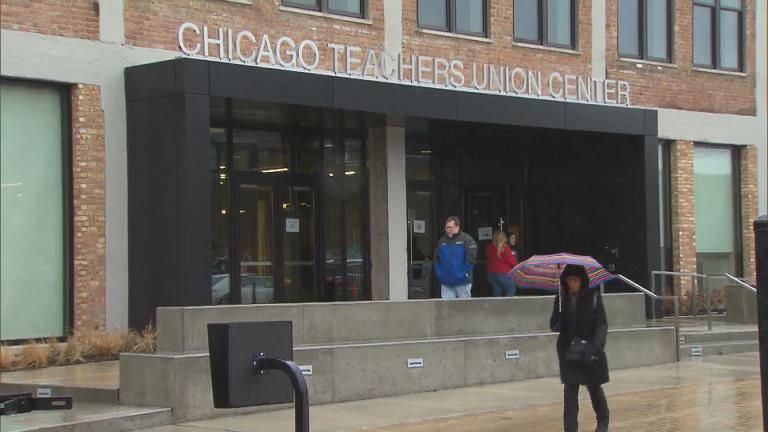 CTU Drops Strike Vote, Encourages Other Action on May 1
April 5: The Chicago Teachers Union will not hold a May Day strike, but group leadership is planning a "proportional" response to whatever cuts are made to the end of this school year by Chicago Public Schools.
---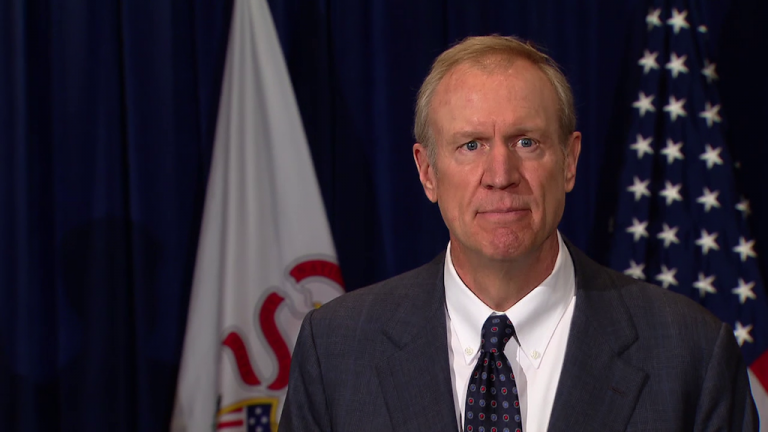 Rauner Pushing New Pension Alternative to Restore CPS Funding
March 24: Facing an ongoing lawsuit brought by Chicago Public Schools and increasing calls to restore vetoed funding to the cash-strapped school district, Gov. Bruce Rauner is urging "swift action" to enact statewide pension reform in a new Republican-led bill.
---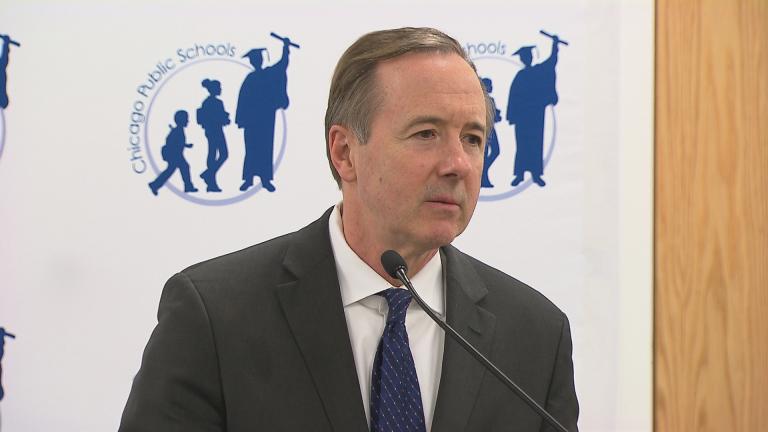 Cash-Strapped CPS Files Motion, Threatens Shorter School Year
Feb. 27: Chicago Public Schools students could be in for a shorter school year.
---