It is a new and disturbing mark against the city of Chicago: Early Monday morning a local judge was shot and killed.
The FBI is offering a $25,000 reward for information that leads to the man who fatally shot Cook County Associate Judge Raymond Myles.
Details are still evolving, but Chicago police shared information Monday morning at a press conference; as of 7 p.m. Monday night, the Chicago Police Department said it had no further information to share.
Police say that just before 5 a.m. Monday, a woman described as a "close associate" of the judge went out the back door of Myles' home in Roseland, on the 9400 block of Forest Avenue. 
Police indicated this is a common occurrence: Myles and the woman would often leave together in the morning to work out. Monday, someone was out back with a gun. Words were exchanged, and the woman was shot in the leg. When Myles went outside to see about the commotion, he was shot multiple times. Myles, who was 66, died. The 52-year-old woman was taken to Christ Hospital and she is expected to survive. She was the first to call 911; several neighbors apparently did as well.
Police didn't share much information about the suspect. They said he is a black male, and though he fled on foot, a nearby car may be connected to the crime. They're reviewing private cameras as well as their own PODs, the police observation devices installed in high-risk areas.
Chief Detective Melissa Staples says investigators are pursuing multiple leads.
"We believe that this could possibly be a potentially robbery. We don't know that anything was taken at this time," she said.
Staples said there has been what she called a "pattern of robberies" in the area.
One of Myles' neighbors, Ronald Roach, says he often saw the judge when Roach himself was leaving for the health club. Roach says he left early Monday morning, so didn't see or hear anything across the street.
Roach has lived in his home for 36 years. Last month, he says, someone broke into his home and stole a safe.
"Basically it's still a good neighborhood, you know … but I guess when you've got an element coming out of the other neighborhoods, into the area … But this basically a good neighborhood. Like most of the people here, been here all their lives," he said.
Roach says he didn't know the judge well. But he says Myles was quiet but friendly and seemed to enjoy working in the garden.
Myles has been on the bench since 1999. He was part of the criminal division, where he was involved in a few high-profile cases. In 2008, he denied bail to the man who killed the relatives of Academy Award-winner Jennifer Hudson.
Myles attended high school in Chicago and got his law degree from the University of Illinois. He also earned a master's degree in social work from the U of I. According to his resume, he had worked for the Department of Children and Family Services as a caseworker for abused and neglected children, and presided over juvenile cases involving sexual and physical abuse.
In a statement, Cook County Chief Tim Evans says Myles was known for his "kindness and impartial administration of justice."
Police say they're committed to bringing the criminals accountable for his death to justice.
"Every day civil servants like Judge Myles and those of us in law enforcement work tirelessly to hold criminals accountable and make our streets safer," CPD First Deputy Superintendent Kevin Navarro said. "That's why when incidents like this occur it's not only a reminder of the ever-present challenge we have with illegal guns and the offenders willing to use them. It's also a direct attack on the criminal justice system."
This case is attracting national attention. Likely in part because of the overall crime in Chicago – gun crimes perpetrated by criminals that Myles was responsible for punishing.
Police gave no indication that there was a connection between his murder and his position on the bench, or really, evidence of any motive. But retribution against judges is an area of concern. In 2005, the husband and mother of federal justice Joan Lefkow were murdered in retaliation by a man she'd ruled against in a malpractice case. Lefkow went on to advocate for protections.
In 2012, Illinois passed a law meant to help ensure their privacy. At a judge's request, businesses and the government are forbidden from putting any of their personal information online.  
Follow Amanda Vinicky on Twitter: @AmandaVinicky
---
Related stories: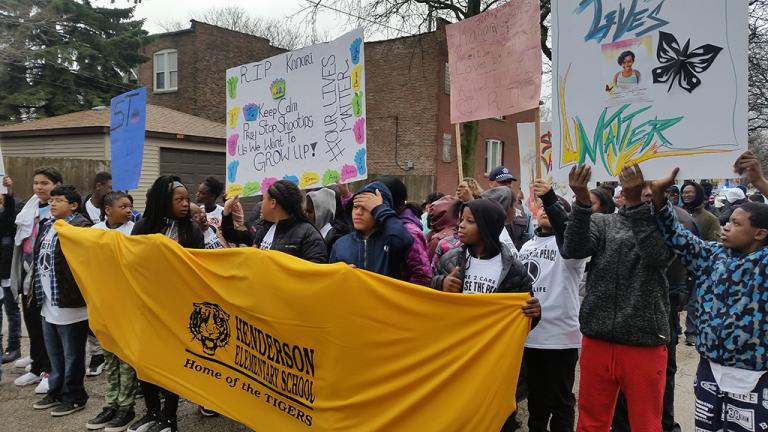 West Englewood Students Call For an End to Gun Violence
April 3: Students, teachers and community activists gathered Friday at Henderson Elementary for their second annual peace rally, marching only feet from where a 12-year-old girl was shot earlier this year.
---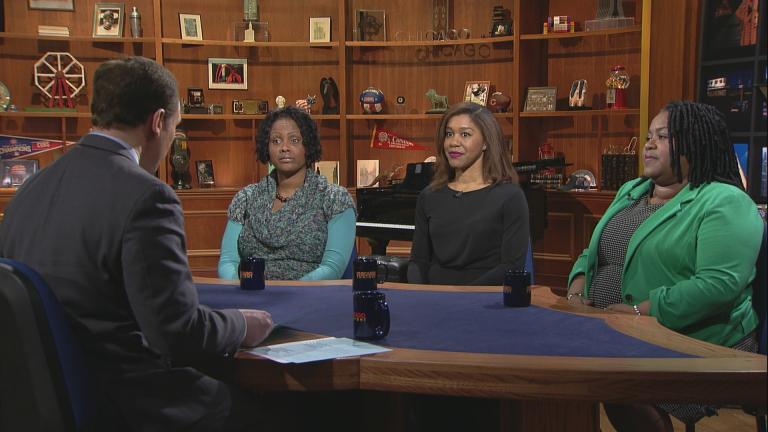 Mental Health Workers Tackle Unseen Effects of Chicago Violence
March 30: The staggering violence in some Chicago neighborhoods can't be measured by statistics alone. Mental health workers discuss the impact of repeated violence – and how to treat it.
---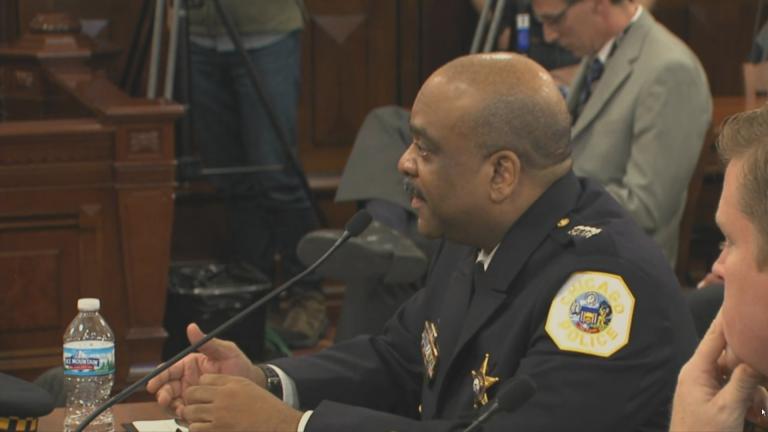 Chicago's Top Cop Pushes for Tougher Sentences for Repeat Gun Offenders
March 9: Police Superintendent Eddie Johnson testifies in Springfield in favor of tougher sentences for repeat gun offenders. But will his proposed changes actually make the city safer?
---