Cursive has fallen out of fashion in many Chicago classrooms. But the time may be "write" for a resurgence.
"Ready? Around. Up. Pick up, here we go," Chicago Public Schools teacher Crystal Oswald tells her students, as she traces a cursive capital letter "T" – the strokes of her pencil displayed on a screen in front of a row of desks.
The lesson is taking place not during the regular school day, but after it, at Cursive Club – a 10-week program during which kids like 9-year-old Nikolas Leman forgo blowing-off after school steam with their friends, to instead sit at a desk to learn a skill they otherwise wouldn't. Oswald says some 20 children participated in the fall session; this time around the club is made of five boys.
"Nobody really learns cursive anymore. It's kind of weird. My mom told me that she used to practice cursive all the time when she was younger and about every single school did it," Leman said. "So I think it's pretty weird why people stopped."
Schools stopped teaching cursive in many Illinois districts, and at schools nationwide, for any number of reasons: cursive isn't required by the Common Core. And with limited classroom time and heavy focus on standardized exams, many educators moved on from cursive to focus on keyboarding.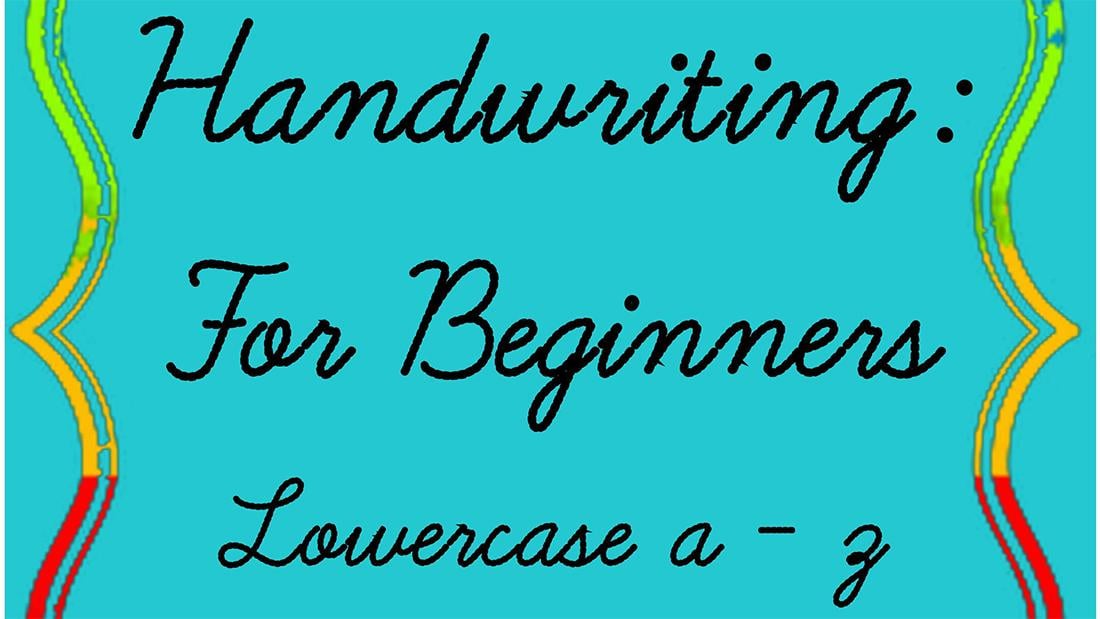 Workbook: Revisit cursive class (© Hannah Mitrea Little Saturday School Creation) Which means for a lot younger folk, cursive is akin to hieroglyphics.
"I kinda feel like it's learning a new language, like Spanish or something," Leman said.
Skinner North isn't the only school with a Cursive Club. They've popped up at other CPS schools, too, like Dawes Elementary School on the Southwest Side. 
Oswald kicks off her weekly meetings instructing eager third- and fourth-grade students on the penmanship basics – she models the letters, then gives students time to practice on their own. They've moved from writing words to carefully crafting sentences. Kids love the games, like Cursive Jenga and a version of Go Fish, they play at the end of each session.
According to the state board of education, Illinois doesn't currently – and never has – had any sort of requirement that schools teach penmanship, so the state doesn't track which schools do or don't offer cursive.
Oswald says when she first started teaching a dozen years ago, cursive was regularly taught in schools. She wishes it still was.
"It's definitely important. I would like it to be part of the regular school days. Because I have 128 students the whole entire day. So seeing all the different types of handwriting I do think that it's important, because there's some handwriting that I can't read," she said. "There is not a lot of time to teach it (we do focus on typing and we have a program for that for on the computer) but if there was time I think it would be a great thing to be implemented, for maybe, like 10 to 15 minutes a day."
Oswald may soon get her way; State Rep. Emanuel "Chris" Welch, D-Hillside, is proposing legislation to require all Illinois public elementary and high schools to include cursive writing as part of their curricula.
"The Constitution. The Declaration of Independence. You know, John Hancock's famous signature. Will they ever be able to duplicate that? These are, I believe, life skills that are very important. Everyone needs their John Hancock when they sign a check," Welch said.
Welch says his proposal is modeled after a Louisiana law that passed last year; roughly a dozen states have similar requirements.
"What I've heard from my superintendents is that they can incorporate it into classes that already exist. Classes like writing, classes like reading and English and history," he said.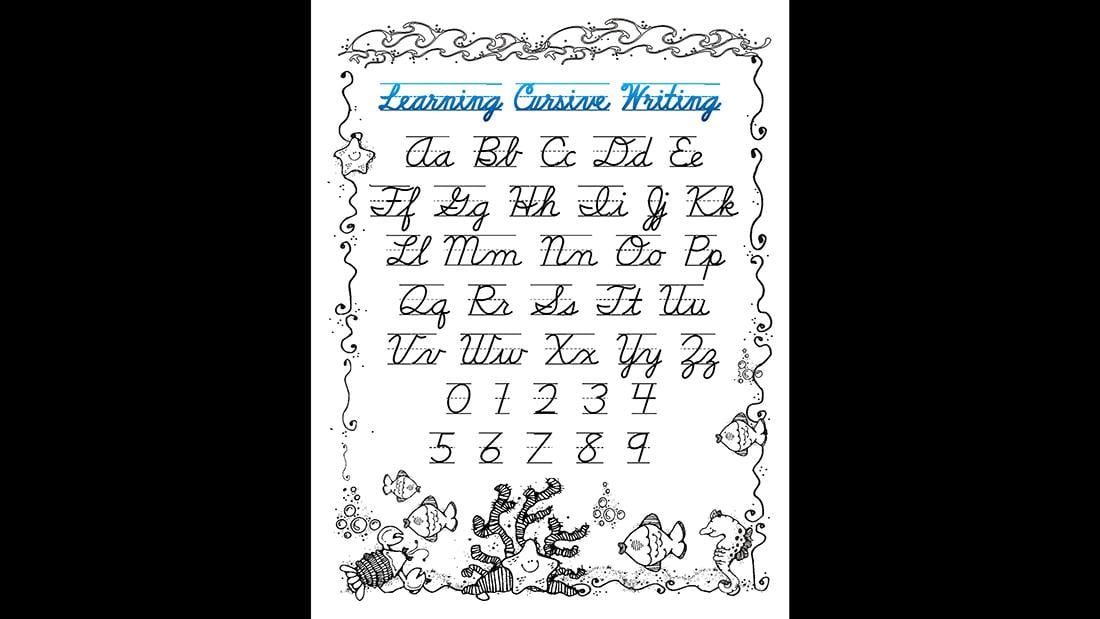 According to various students, cursive can be beneficial for certain students, though Marie Donovan, an associate professor of teacher education at DePaul University said the research isn't conclusive.
"The repetition. The smoothness. Joining those letters, not lifting your hand off the page as you do in manuscript/print writing – that seems to set up what are called graphomotor centers of the brain to work more in concert with each other (grapho meaning written, and the motor: actually executing those movements)," Donovan said.
Donovan, an early childhood reading and literacy expert who once studied cursive as part of her doctoral studies, said she hopes Welch's legislation doesn't pass.
"And here's why: When you legislate curriculum ... it shifts the conversation from, 'Well, what do we value as a school, as a district, a community?' to 'How do we deal with (and I have to add, yet another) unfunded mandate out of Springfield?' I don't want to have the latter conversation. I want to have the former one," Donovan said. "And since the Common Core Standards are silent on this ... let's keep this a local decision. Let's not have Springfield telling us 'you've got to.'  Leave it up to us."                                  
That's what they're doing at Crystal Oswald's classroom at Skinner North Classical School. 
Third-grader Adrial Aranda says likes the flow of cursive (even though he sometimes wishes he could pick up his tired hand mid-word to give it a rest).
"When you are writing in cursive the connect the letters so it's all one ... it's like  when there's a family you don't split it up, that's kinda of what it is," he said. 
Speaking of family, learning cursive has another perk: "My parents write in cursive a lot. And I always get nosy."
Now, he'll be able to read his parents' notes.
Welch expects to call his bill for a vote, as soon as this week.
Follow Amanda Vinicky on Twitter: @AmandaVinicky
---
Related stories: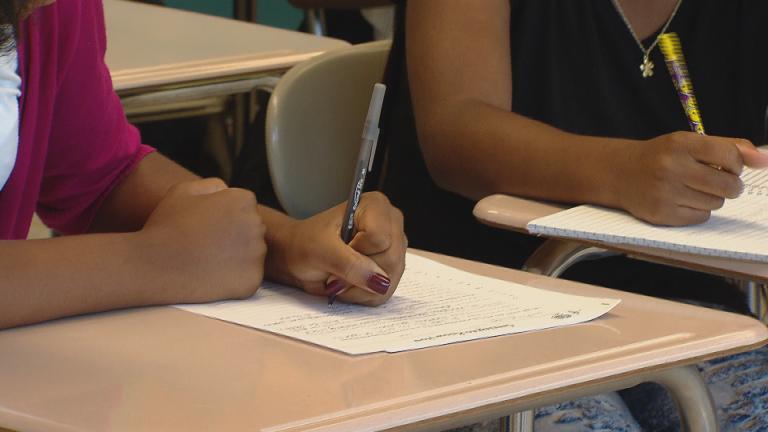 CPS, ISBE Partnering on New Competency-Based Learning Pilot
April 3: Six Chicago Public Schools will take part in a new pilot program that lets students move at their own pace as they focus on mastering educational skills rather than spending set amounts of time in the classroom.
---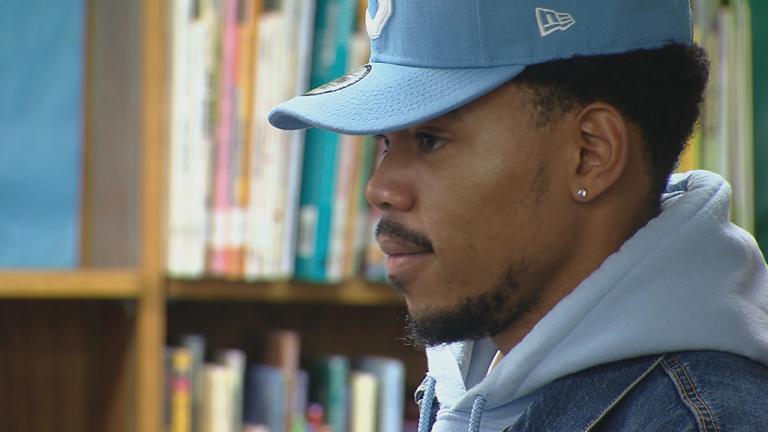 Chance the Rapper, Chicago Bulls Announce More Funds for CPS
March 31: The "New Chance: Arts and Literature" fund will provide Chicago students with new supplies beginning next school year, having already raised $1.2 million through philanthropic donations in just the last month.
---
Coonley 2nd-Graders Reimagine Great Chicago Fire on Social Media
March 21: Nearly 150 years after a small barn fire ballooned into a two-day blaze that engulfed the city, the story of the Great Chicago Fire is being retold. On social media.
---