Cook County residents who have yet to pay last August's property tax installment are about to see their bills skyrocket. That's because Monday starts the annual property tax sale. It's when the county sells off delinquent property tax payments to private companies who then charge exorbitant interest rates. Some lawmakers see it as a rigged system of private interests profiting off the backs of lower and middle income homeowners facing financial hardship.
They lined up inside the Cook County treasurer's office Monday morning. Anxious property owners attempting to pay their delinquent taxes before the tax sale. Some, like Valerie Moody, who oversees her elderly mother's property, where able to cobble together the money just in time.
"I can breathe and relax and feel confident that, wow, I'm glad I got that notice when I did," Moody said.
A recent state law moved the sale up from August to now. Residents used to have a year to pay their delinquent taxes – they now only have eight months.
"The fact that they changed the date of the extension, the time period where property owners can pay their taxes, I just don't think that's fair," said South Side resident Tanya Thomas, who also got her delinquent taxes in just before the deadline.
Others weren't so lucky. Melvin Sexton, who owes just over $300, was told he was too late, and now must wait until after the sale to pay the principal and interest to a private company.
"A person should have more time to get their property back," he said. "I think it's wrong, there are people on fixed incomes that can barely pay their bills and taxes, but it's a bad time to have this go into effect."
The sale takes place all week. Properties in townships including Oak Park, Orland, Bremen and Barrington were sold Monday. Other townships, like Palatine, Rich and Hyde Park will be added on Tuesday. Delinquent taxes throughout rest of the city will be sold off Wednesday and Thursday.
Cook County Commissioner Bridget Gainer says tax sale system goes back a generation, and should be scrapped.
"The tax buyers pull about $25 million to $40 million in fees and interest payments out of low- and working-class voters," Gainer said. "It's an insider deal like we see all over government. A couple people figure out how to make additional money and then it lives because nobody understands it."
A bill to move the sale back to August passed out of the Illinois House late last week. But it's too little too late, as it won't have any impact on this year's tax sale.
After the tax sale, property owners have two years to pay the principal plus interest to the tax buyers, or risk losing their property altogether. But the tax buyers rarely actually seize the properties.
The vast majority of taxpayers have historically paid off their debts. For the remaining properties, the tax buyers go to court to force Cook County government, aka the taxpayers at large, to pay up instead.
"For that 8 percent that doesn't pay back, there is a separate process called 'sale in error,'" Gainer said. "The tax buyer can go to court and say there was a punctuation problem or find some other mechanical issue with the original sale ... not only do they get paid back the money they paid in taxes, but the taxpayers pay the 12 to 18 percent interest."
William Stewart says he's interested in becoming a tax buyer, and says it's not just a way for him to make money, but to ensure county taxes get paid.
"I think it's a way to help the county and help the individual," he said. "There will be interest and fees, but if they redeem, they're not going to lose the property 100 percent."
But property owners like Thomas say it's just a redistribution of money from the poor to the wealthy.
"I understand the concept of making money, but to do it on the backs of people that are struggling to maintain their property, a lot of people are trying, and they should be given that opportunity."
Follow Paris Schutz on Twitter: @paschutz
---
Related stories: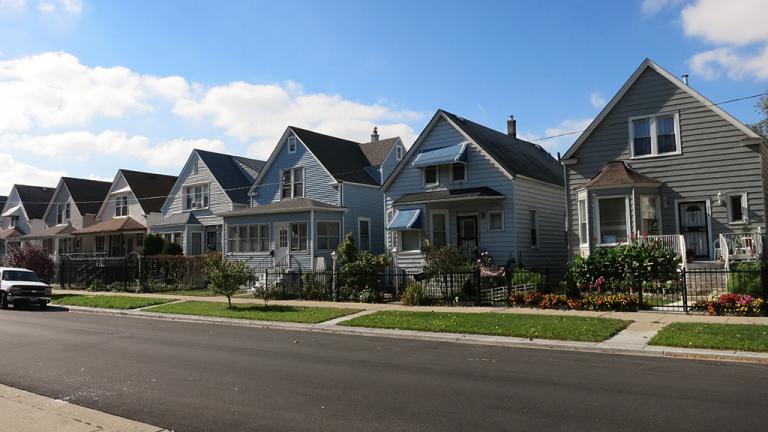 Cook County to Sell Off Tax Delinquent Properties to Highest Bidders
March 30: The owners of tens of thousands of homes and properties in Cook County who've fallen behind on their taxes have only a couple more days to settle their debts – or they could wind up paying a lot more.
---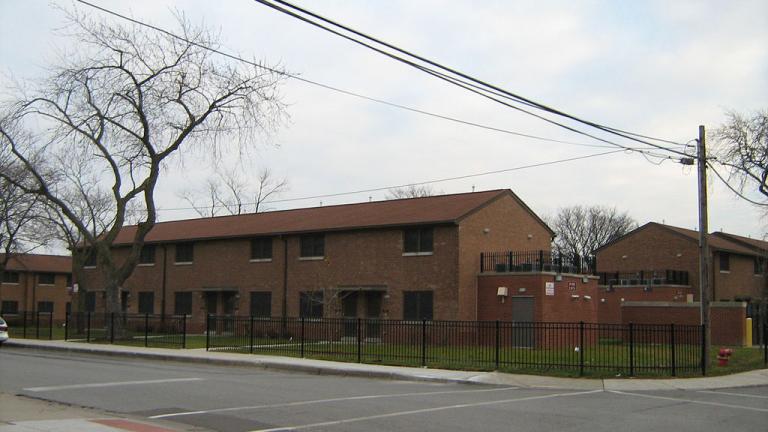 Report: City Misuses Affordable Housing Funds
March 28: The city of Chicago has a fund paid for by big developers that helps subsidize low-income residents who need help paying rent. But is all of that money going where it's supposed to?
---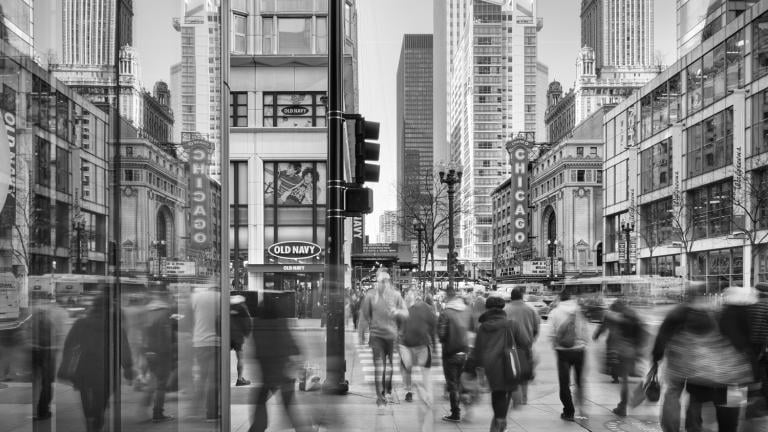 'Bad Joke' of Illinois Finances, Politics Prompt Out-of-State Moves
Jan. 23: Thousands of people moved out of the city and state over the past three years. Two former Illinois residents weigh in on their decisions, while another wrestles with the idea of packing his bags for good.
---