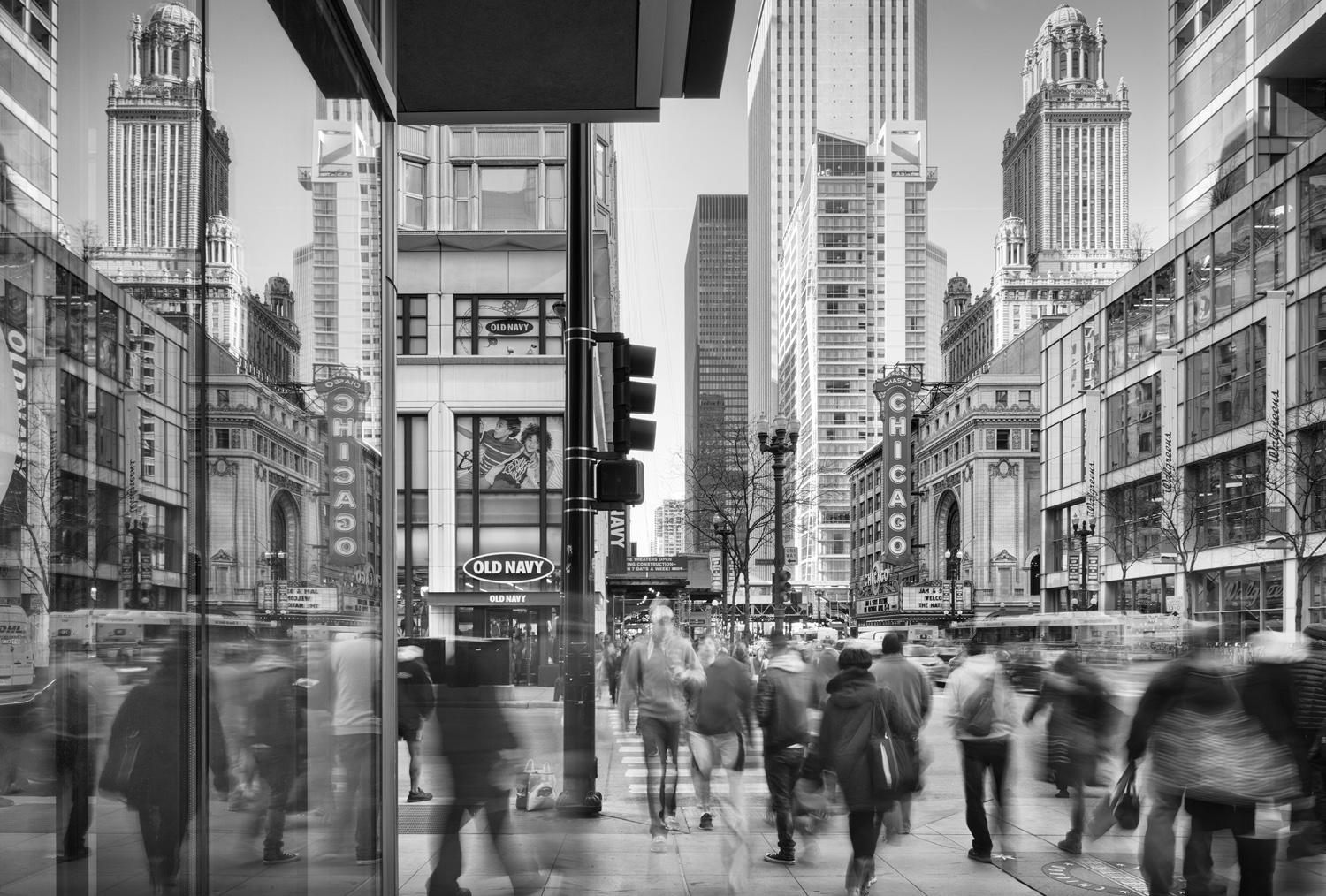 (©2017 Darris Lee Harris)
Chicago was home for David Seide for two decades. But late last year he made the decision to move to Buffalo, New York.
"As much as I felt a push from Chicago, I felt a pull from here," said Seide, an architectural photographer and native of western New York. 
Thousands of others moved out of the city and state last year – giving Illinois the distinction of losing more people than any other state in the U.S.
"It pains me to say anything negative about Chicago, but the cold hard facts are things are not going well there whether financial or political," Seide said. "The political stalemate in Springfield is a joke. It's a bad joke."
The yearslong budget impasse and political showdown between Gov. Bruce Rauner and Illinois House Speaker Michael Madigan has 25-year Chicago resident Darris Lee Harris considering an exodus from Illinois.
"It's hard to ignore the politics as I get older," said Harris, a photographer who moved to Chicago in 1992 from Wichita, Kansas, and attended Columbia College Chicago. 
Political gridlock aside, Harris cites the city's dire financial situation as a motivating factor to move.
"As we get into 2017, I was thinking about how much more expensive it's going to be here," said Harris, who lives in the Rogers Park neighborhood. Rather than pay off his mortgage early in February, he's decided to save for a future move – just in case.
"My property taxes have gone up by $350. ... It's not paying anything, it's just going to pensions," Harris said. "If more and more tax money goes to pensions, it doesn't help the city grow. I feel like Chicago is headed toward even more bad times."

"Ultimately, we decided why are we staying when everything is making it more difficult to be here?"
–Neal Hellner
---
The high cost of living and quality of life in the city are what led Springfield native Neal Hellner to move from Chicago in 2014 – the year the state's population first began declining, according to the Chicago Tribune.
"We had a condo but no garage, and the only outdoor space we had was a shared balcony that looked down on an alley," Hellner said. "We had a baby in February 2014, and our intentions were to stay another five years or so.
"But there started to be a lot of scary crime stuff creeping up on the North Side of the city which gave us pause."
Seide said he noticed an uptick in crime in the River North neighborhood, where he lived for 10 years.
"I had noticed that I'm looking over my shoulder more and I'm more aware of my surroundings," Seide said, adding that robberies in the area had become "commonplace."
"It's becoming a problem," he said.
While the increase in crime was a concern to Hellner, especially after an armed robbery occurred within a block of his Lincoln Park home, the final straw for him was getting his car towed.
"The day we decided to pursue moving we dropped our daughter off at day care and found out our car had been towed from the drop zone," Hellner said. "I went to City Hall to fight it and was told that even though I was in the drop zone I can't leave the vehicle."
City officials told Hellner that either the passenger – his then 4-month-old daughter – needed to get into the building on her own or someone from the day care facility needed to come and get her, which Hellner says is not allowed.
"Ultimately, we decided why are we staying when everything is making it more difficult to be here?" Hellner said. "Taxes had gone up considerably. There were expense challenges in the city."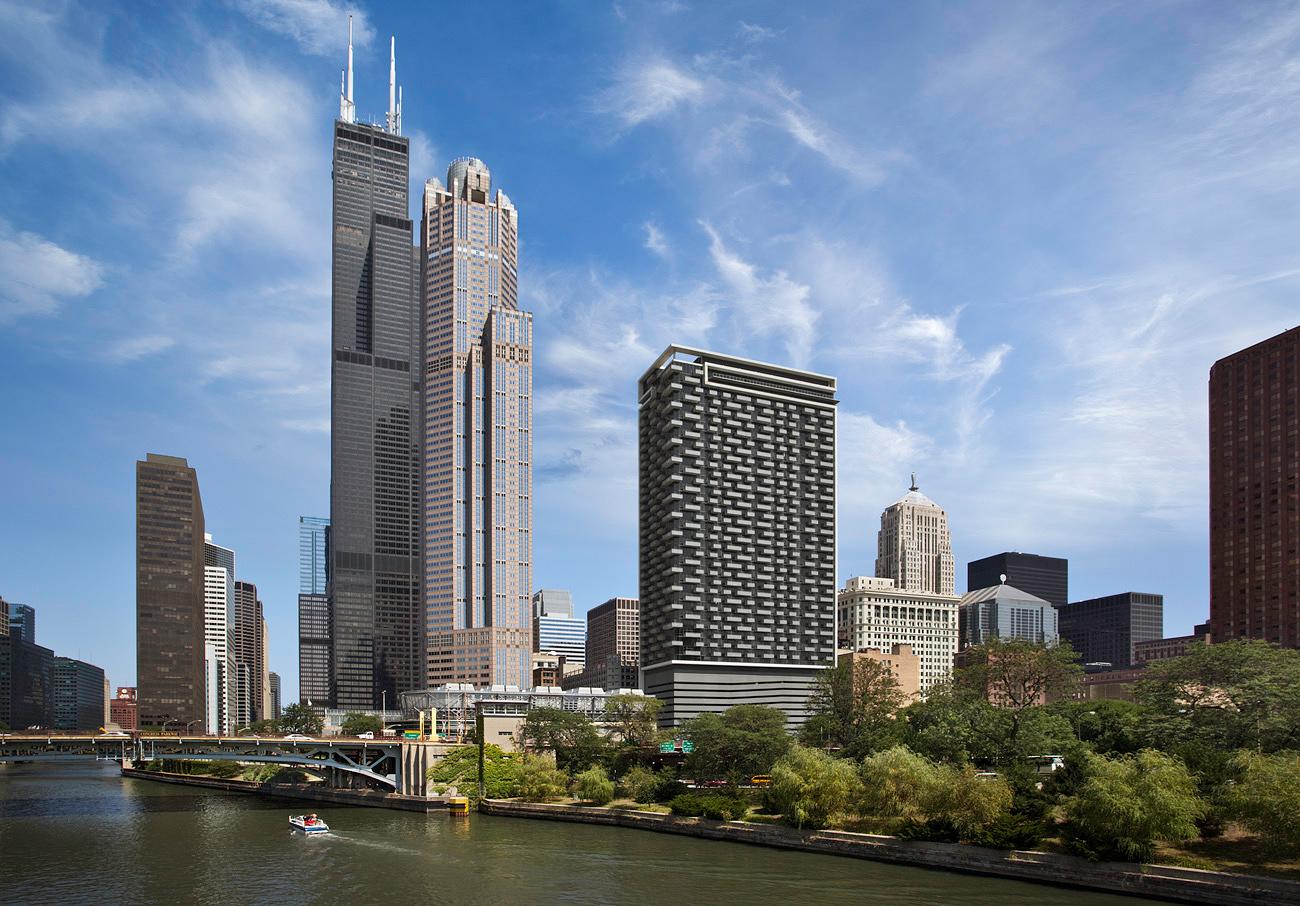 (©2017 Darris Lee Harris)
In October 2014 Hellner and his family moved to Chagrin Falls, Ohio. Hellner's wife was able to keep a job with her company and now works three miles from their home.
"Since she was able to keep her job, we just picked up and went under the assumption that I'd be able to find something relatively quickly, and I did," said Hellner, who does corporate treasury management in commercial banking.
"We were able to get a house that was considerably less than what we sold our condo for with more space, with a great public school system," he added. "Where we're at now, we're close to my in-laws which is good."
'A little piece of heaven' 
Returning home to western New York first crossed Seide's mind five or six years ago when visiting Artpark in Lewiston, New York, for a concert.
"I had some friends from Chicago visiting [with] me and we had such a good time there," Seide said. "I felt like, man, this is home. This is a little piece of heaven and I kind of want to be back there."
As years went by the thought stayed in the back of his mind and during that time he began to notice a subtle change in the city.
"I moved to Chicago because ... you can go at your own pace: You can go as fast as you want, you can slow it down if you want," Seide said. "It's an authentic pace."
But Seide said he noticed rapid growth over the last couple of years. "It's getting so big you have to be on all the time. You can't slow down. ... I'm looking for a smaller community where the pace is a little slower but I can still have more of an impact."
Buffalo, New York, is that community for Seide, who says the town is "booming." Although he's moved back to the East Coast, he said he plans to return to Chicago frequently to continue working with his clients and visit friends and family.
While Hellner and his family miss their Chicago friends and the city's nightlife, he says moving to Ohio has been "everything that we've kind of hoped it would be."
As for Harris, he's still deciding whether or not to move. 
"I complain but I still like it. It's a good place to earn a living as a photographer," Harris said. "The cityscapes – it's hard to see those anywhere else but the city of Chicago."
Follow Kristen Thometz on Twitter: @KristenThometz
---
Related stories:
Dec. 27: Illinois' population declined in 2016 for the third straight year, losing more people than any other state in the union. The drop of more than 37,000 people leaves Illinois with a population just north of 12.8 million.
---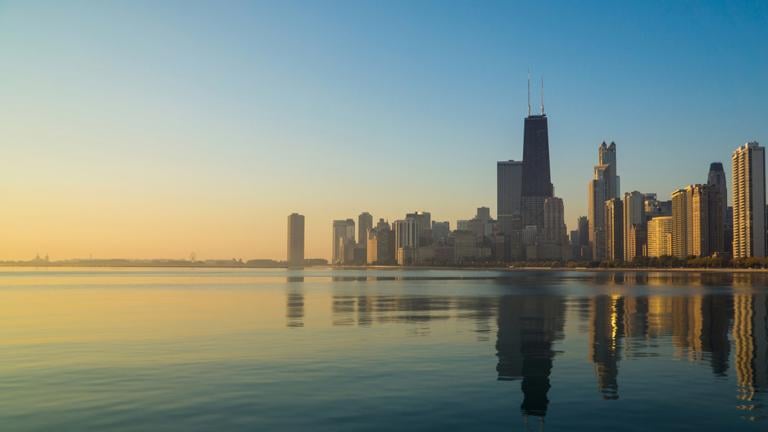 Illinois' Black Unemployment Rate Highest in the Nation
Dec. 21: While U.S. unemployment is at its lowest point in years, a new report shines a light on a racial disparity that's especially prominent in Illinois. 
---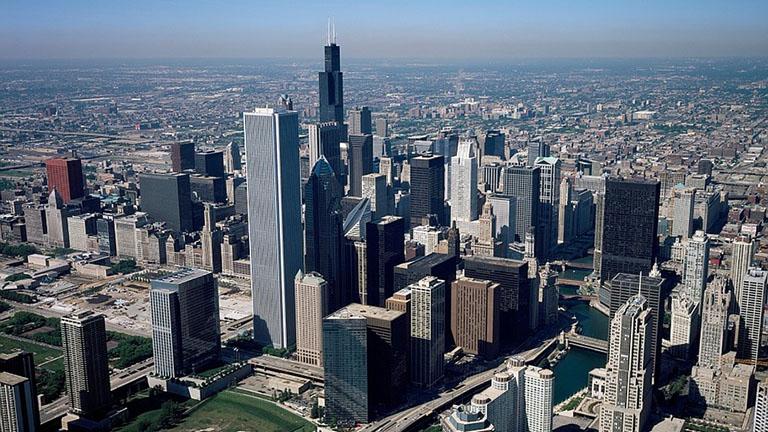 Why the Second City is First in Population Loss
March 29: The latest U.S. Census Bureau reported a dubious distinction for Cook County: the second most-populous U.S. county now leads the nation in population loss with over 10,000 fewer residents in 2015 than just a year before.
---