Illinois Gov. Bruce Rauner skipped his chance to dine at the White House this weekend, leading to suggestions the state's top Republican is trying to distance himself President Donald Trump. But Rauner says he talks to "folks who are driving the policy," and those are "the folks who are going to make the difference."
"I'll meet with the president any time," Rauner said Monday, adding that he has a "very close, good working relationship" with Vice President Mike Pence and considers United Nations Ambassador Nikki Haley and her deputy Jon Lerner "good friends."
Rauner was in Washington D.C. for a Republican Governor's Association meeting, but he left before the White House event.
"I have personally been in communication with members of the Trump administration on the violence issues," Rauner said. "The folks who are developing the policy: It's different from, you know, media discussion. The policy that we're actually going to implement, we're in conversations. I'm personally in conversations with the folks developing that. This is a big critical issue and discussing it is one thing – especially through the media – another thing to actually make the changes, and to, to have a different outcome."
Rauner and his office refused to say who those individuals are, however, or to share any details about the anti-violence plan beyond that it's not specific to Chicago.
Though Trump has tweeted that Chicago shootings are "out of control," there has thus far been no infusion of federal cash or other aid.
The belief that Rauner is avoiding being seen with Trump – or even saying the president's name – stems from demographic realities; through Trump has his fans, they're by and large not in the pockets like the Chicago suburbs where Rauner will need to do well if he's to win re-election next year.
Rauner spoke with then President-elect Trump by phone, in November.
In contrast, Chicago Mayor Rahm Emanuel's office says he met with Trump in New York last December, and has met with other White House officials including Pence, Attorney General Jeff Sessions and top advisors like Chief of Staff Reince Priebus, Steve Bannon and Jared Kushner.
"The mayor has made detailed and specific requests of the administration, among them greater resources and coordination among law enforcement agencies; a greater emphasis on prosecuting federal gun crimes; and funding for mentoring and summer and after-school jobs programs — and we're waiting for follow through," Emanuel spokesman Matt McGrath said.
Health care was another major topic at the Republican governors' event,  Rauner said.
While Trump and other national Republican leaders have a goal of tossing the Affordable Care Act, Rauner has not denounced the program outright. He says GOP governors are in talks to come out with a joint proposal, and he's hopeful their collective voice will be heard by Congress.

"What's clearly broken is the insurance market on the exchanges. ... We've got to focus on getting that fixed."
–Gov. Bruce Rauner
---
While a majority of states (33) are helmed by Republican governors, they're split as to how Obamacare was rolled out. Unlike Illinois, some Republican states never made Medicaid (the government's health care program for the poor) available to low-income adults without young kids. Illinois has kept that expansion in place under Rauner.
Rauner says he's advocating for "moving things slowly and thoughtfully. Trying to do something as important and big as this real fast could damage people's lives, and we've got to be cautious about this and we need to be thoughtful.
"What's clearly broken is the insurance market on the exchanges. That's clearly broken when you look at the costs and you look at the number of insurers who have abandoned the exchanges. We've got to focus on getting that fixed," he said.
The fight over the ACA and Medicaid expansion will continue to be an issue nationally and in Illinois, where some 650,000 residents who have health insurance, thanks to the Medicaid expansion, would stand to lose that coverage.
At the same time, Rauner unveiled a new plan for Medicaid in Illinois, which he says will fix problems with the managed care program that was rolled out to save the state money starting in 2011.
The thought behind managed care is to give patients a sort of medical home, or overseer.
(It's the same principle behind why, when it comes to private insurance, companies want enrollees to get annual check-ups, because preventive care is less expensive than allowing someone's health to slide; government-backed programs are likewise expected to save money through preventative care, but a poor individual may not have an incentive to visit a doctor until there's no choice but to visit the emergency room. Managed care companies are supposed to check up on their Medicaid patients – literally, managing their care – to help the patients and to save the state money.)
While the Rauner administration didn't have exact figures for how much managed care has (or has not) saved, Rauner says it's plagued.
"I think we've been pretty woeful in setting high accountability and high standards of outcomes in health in our Medicaid program in Illinois. And we've said we've been in managed care but we really just … it's pretty much in name only," Rauner said. "We're still paying for episodic treatment. Our care coordination, true health maintenance efforts are pretty woeful, we are not focused on prevention to the degree that we should be."
Among the problems: one of the managed care companies withdrew from the program, so it was dropped from 11 counties (Champaign, Christian, De Witt, Ford, Logan, Macon, McLean, Menard, Piatt, Sangamon and Vermillion, according to the Department of Healthcare and Family Services).
Plus, hospitals complain that it's like there are too many cooks in the kitchen – as in, too many insurers and managed care companies in the doctor's office – which administrators complain makes for a bureaucratic nightmare.
"Sinai embraces managed care, and we've worked together with managed care companies to prevent illness and help our communities be healthier. We more than work side by side, we've actually partnered with a number of managed care companies to improve services for chronic services … such pediatric asthma, diabetes and behavioral health," said Sinai Health Systems President Karen Teitelbaum. "As with any major initiative, the move to managed care has also posed challenges."
The Illinois State Medical Society is likewise supportive.
"The state's rapid transition to managed care for Medicaid beneficiaries has created a more complex and, at times, confusing program for both physicians and their patients," said ISMS President Thomas Anderson, MD. "We look forward to more details about how this proposal can improve patients' lives in a way that leverages competition, increases choice and provides overall program stability. It is also important that the program be simplified to reduce administrative burdens for physicians. ISMS remains hopeful that Medicaid reform will ensure the long-term viability of a responsible safety net for our state's most vulnerable citizens."
Rauner plans to meet these goals by essentially wiping the slate clean, and have insurance companies re-bid for these managed care contracts; responses to the Request for Proposals posted Monday are due in May, and the revised managed care program is to begin at the start of 2018.
The proposal requires companies to sign on to meeting additional benchmarks to show they're making good on the health outcomes and savings promises.
But it also calls for streamlining the program, so that instead of a dozen managed care companies, Illinois will be limited to between four and seven – a slimming that means some firms that currently have contracts will lose them. That's drummed up a fury in the industry, with companies upset and suspicious about the administration's motives.
The scale-back of managers is paired with a goal of expansion, so that 80 percent of the state's Medicaid population, in all 102 counties (versus the current 30) are in managed care, as well as bringing foster children into the program.
Follow Amanda Vinicky on Twitter: @AmandaVinicky
---
Related stories: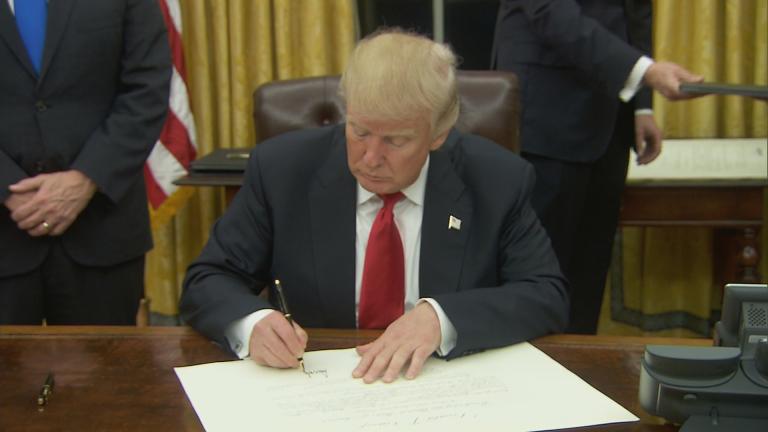 Trump's Day One Executive Order Begins Dismantling of Obamacare
Jan. 23: Just hours after taking the oath of office, President Donald Trump delivered on a campaign promise. What are the implications of his executive order?
---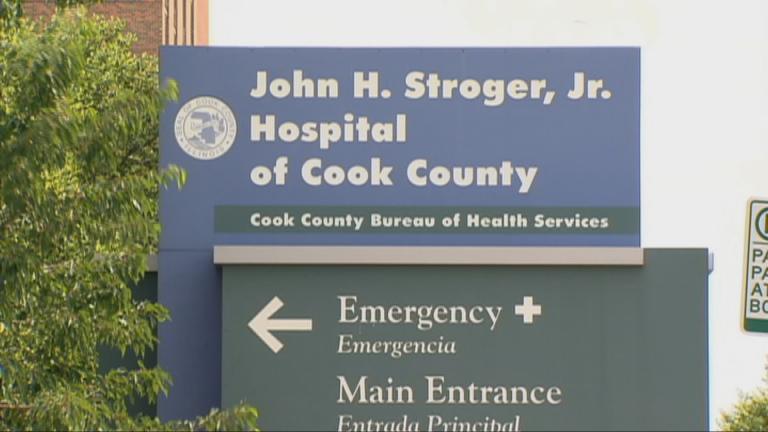 What Obamacare Repeal Could Mean to Patients of Cook County Hospitals
Jan. 5: What will 300,000 local patients face if Obamacare is repealed? We speak with the CEO of the Cook County Health and Hospitals System.
---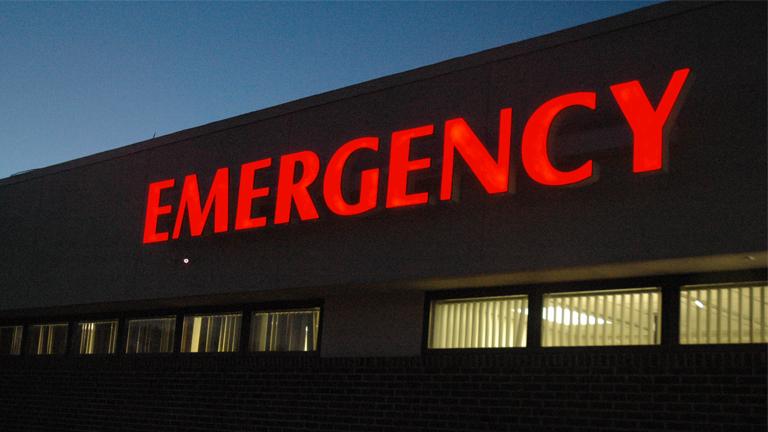 Study Finds Illinois Emergency Room Visits Up After Obamacare
Aug. 31: Visits to emergency rooms increased in the state following the implementation of the Affordable Care Act, according to a new study.
---