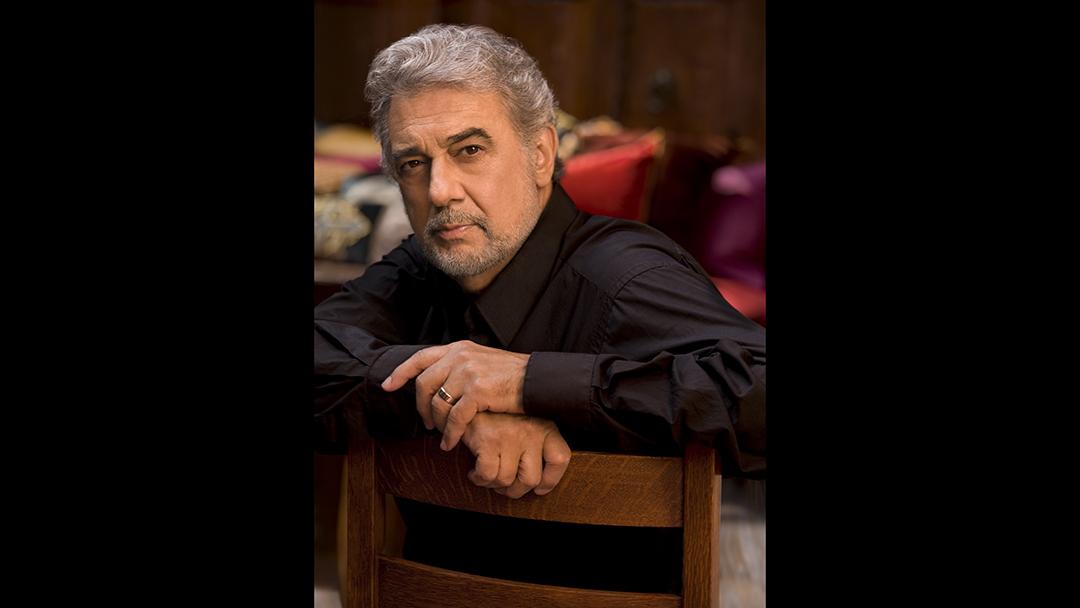 When Plácido Domingo takes the stage at Lyric Opera of Chicago this Thursday evening, he will be reaching new pinnacles in a career that is already astonishing for its accomplishments and longevity.
The year 2017 marks Maestro Domingo's 49th anniversary with Lyric Opera. He was a relatively unknown 27-year-old when he made his debut here in 1968 as des Grieux in Puccini's "Manon Lescaut." To the best of anyone's knowledge at Lyric Opera, no other major artist in its history has had a half century association with the company. And he'll be the headliner at the event honoring him, appropriately called "Celebrating Plácido."
In a phone conversation following a rehearsal for the concert, Domingo said Chicago ranks high on his list of favorite places.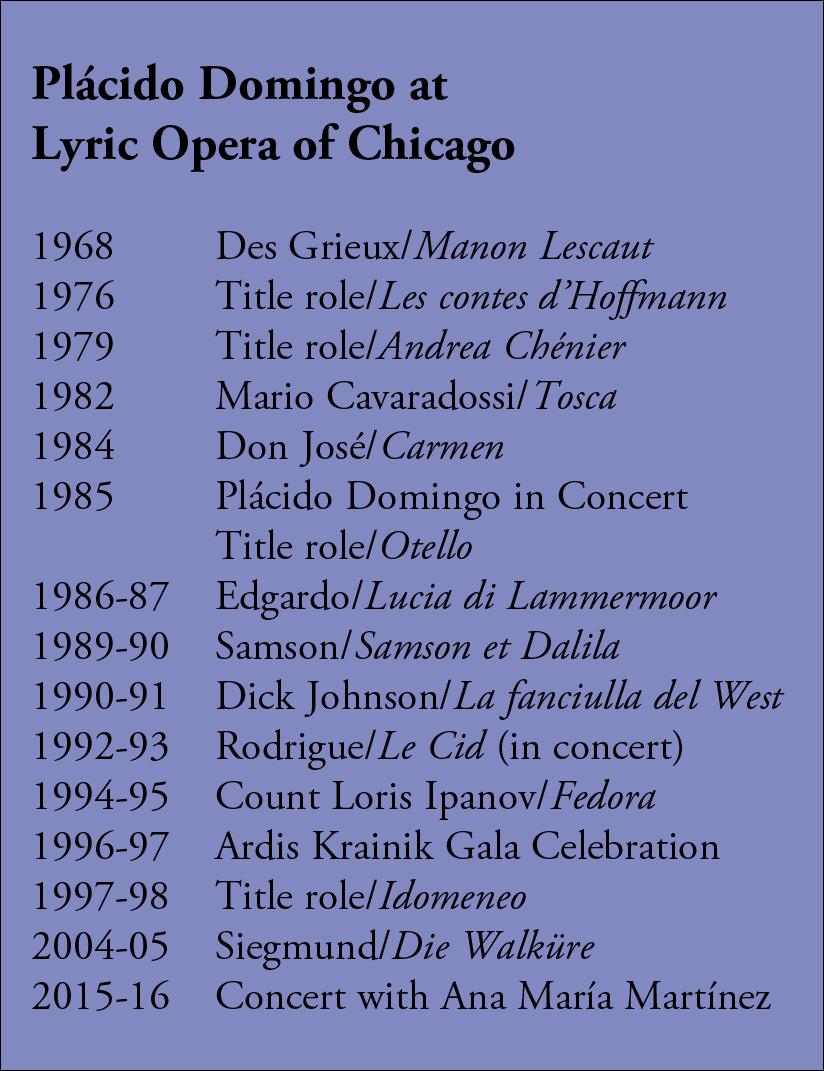 "I really have a splendid time in this gorgeous city and with a public that really, really loves opera." He also pointed out that a year before his 1968 debut at the opera house, he performed for the first time in Chicago, alfresco. "I sang in the (Grant) Park," he said enthusiastically. "In 1967 I sang in (a concert performance of) 'A Masked Ball' (Verdi's 'Un Ballo in Maschera') right near the orchestra hall." It was there that many Chicagoans may have discovered what was rapidly being noticed in operatic circles: the young tenor had vocal gifts of the highest order.
1967 and 1968 proved to be the breakthrough years, as Domingo made a number of major debuts. In addition to Chicago, there was San Francisco, Vienna and Hamburg, Germany, where he sang the first of his many German roles. And then came the Valhalla of them all, the Metropolitan Opera. Over the last 50 years, New Yorkers have heard Domingo much more often than Chicagoans. The great tenor's tally for the Windy City–not counting that first concert in the park–has included 15 engagements or recordings with the Chicago Symphony Orchestra either as singer or conductor, and 13 operas and three concert performances at Lyric Opera. 
"I am very happy and proud to have been part of the wonderful company," he said of Lyric. "There were quite a lot of times but it's never enough, you know? In 49 years I see I could do more but since I took the Opera of Los Angeles, I spent a lot of time there."
Domingo is referring to his stewardship at Los Angeles Opera where he has been artistic director since 2001. He held the same title at the Washington National Opera in D.C. from 1996 to 2011. While managing the two companies he also maintained his international performing career at times as conductor for opera and symphonic performance. It's kept him, to say the least, very busy. That's why his last performance in a fully staged opera in Chicago was in 2004 as Siegmund in Wagner's "Die Walküre."
He sang at Lyric last year in a concert of arias and duets. "I'm very glad that I came last year and I'm very happy to be here," he said of his upcoming concert.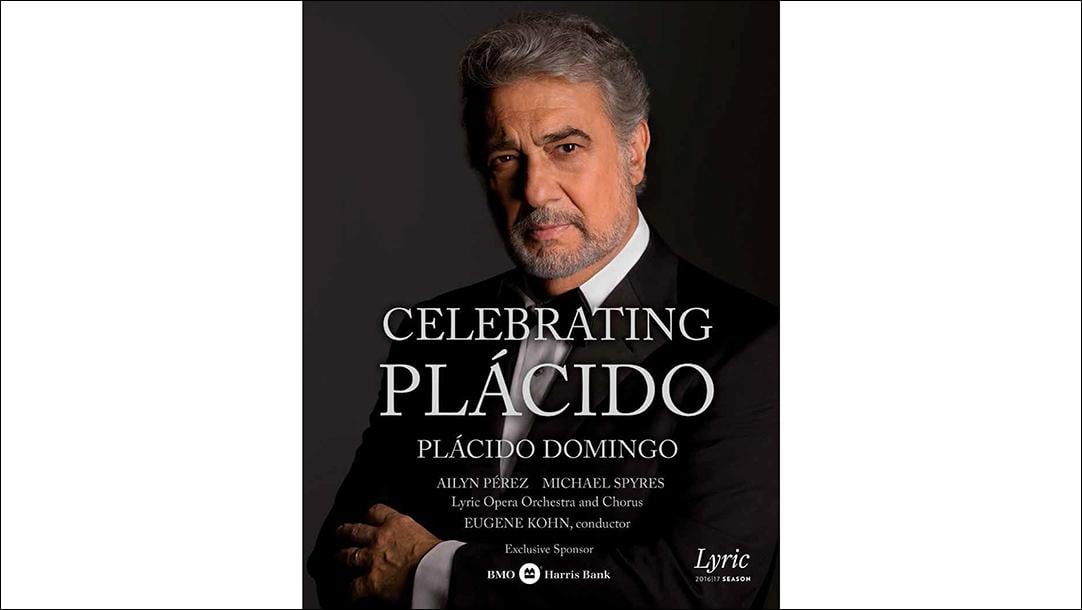 Read the "Celebrating Plácido" program Domingo was once quoted as saying "If I rest, I rust," and he's kept to that motto all his life. Born in Madrid to parents who were celebrated performers of the Spanish form of opera called zarzuela, he acknowledges, perhaps ironically, that "he was born to be on the stage." Domingo became an accomplished pianist before an acclaimed singer, but even as a boy it was noticed that his voice was unusually beautiful. The Domingo family moved to Mexico when Plácido was nine and established a successful zarzuela company there. Domingo grew up in Mexico and at the age of 17, made his debut with his parents' company in a baritone role.
Now at 76, the great tenor has shifted back to mostly baritone roles more suited to a still magnificent voice that might not be able to reach the high notes of yore. He's often asked how he's been able to maintain his instrument long after most opera singers have retired or experienced vocal decline. In the hopes he has a long hidden secret he will reveal to me exclusively, I put the question to him again.
His answer: "I don't know. I think I have this great passion and I have been careful."
But "careful" is a relative term when it comes to Domingo. For most opera singers it means sticking to a limited number of roles and not taking on too much too young. By the end of this year, Domingo will have racked up an unheard of 150 roles, including the heaviest of the heavy, Wagner's "Tristan" and Verdi's "Otello" of which he became the most celebrated of his generation.
The maestro says that his longevity might be attributable to his preparation as a musician being able to sit at the piano and learn a role by himself.
"So many opera singers have to make appointments in between their performances to go and prepare their new repertoire. I think I was able to prepare my repertoire myself so I think that has helped me," he said.
I addition to being the most prominent advocate for zarzuela, Domingo has been an advocate and mentor for many young singers. In 1993 he established an international opera competition called Operalia that has launched many careers, including those of some now major artists such as Joseph Calleja, Ana Maria Martinez, Eric Owens, José Cura and Joyce DiDonato.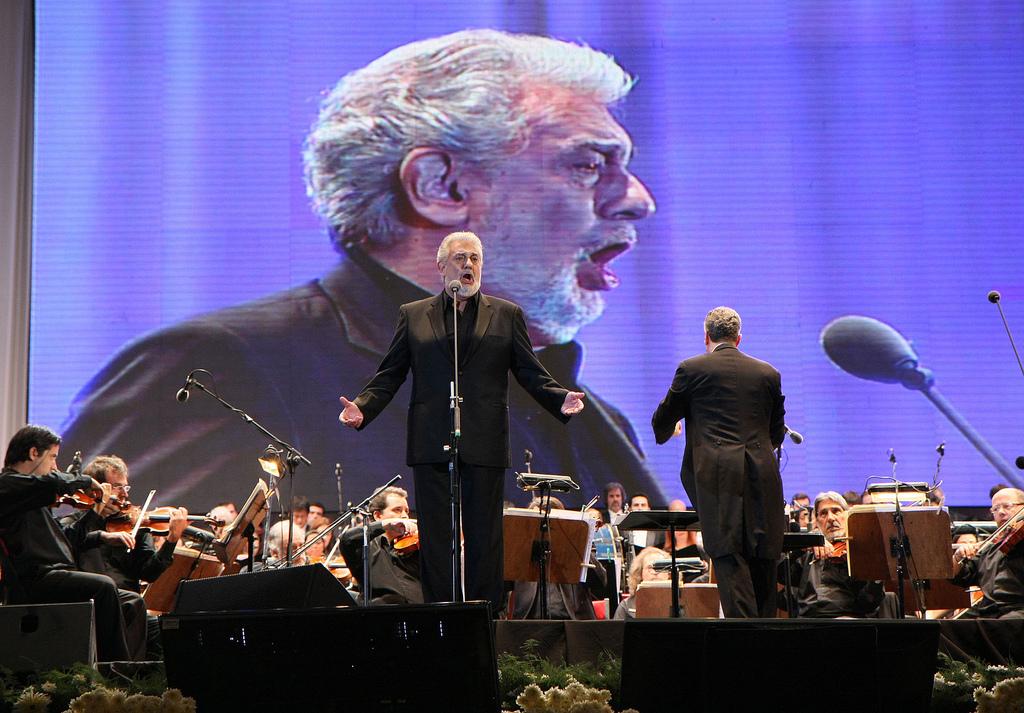 Plácido Domingo sings in Buenos Aires in 2011. (Gobierno de la Ciudad de Buenos Aires / Flickr)
Domingo himself benefited from an opportunity he received very early in his career when in 1962 he was given a contract to sing with the Israel National Opera in Tel Aviv. He admits it was "on-the-job training." But Tel Aviv knew a good thing when it heard him and extended the six-month contract into a two-year run where Domingo sang in 280 performances of 12 different roles.
Domingo has been instrumental in establishing similar training programs at opera companies throughout the world. "In most of the companies," he said, "there are these young artist [programs] and it's easing their way into their careers."
Over the last 60 years, Domingo has sung with everyone from Lily Pons to Miss Piggy. His collaboration with Jose Carreras and Luciano Pavarotti as the "Three Tenors" further expanded his global reach. He's one of the most recorded opera singers of all time with more awards than can be enumerated. And even though this operatic Gott (god) has reached his Dämmerung (twilight), it remains impolite to ask if the word "retirement" has yet crept into his vocabulary.
In the months ahead he will be conducting, singing and celebrating more milestones throughout the operatic capitols of Europe and in New York. So what's on the schedule after that, I asked? Perhaps another return visit to Chicago? "I haven't yet arranged things," he said. "We are talking. Let's see what's coming in the future. I would really love to come back."
Lyric Opera of Chicago General Director Anthony Freud confirmed Wednesday that "Lyric is indeed in discussion with Maestro Domingo about the future and we would be thrilled for him to return to Lyric."
Many others would be thrilled as well. Heaven forbid he should rest and rust.
Follow Eddie Arruza on Twitter: @EddieArruza
---
Related stories: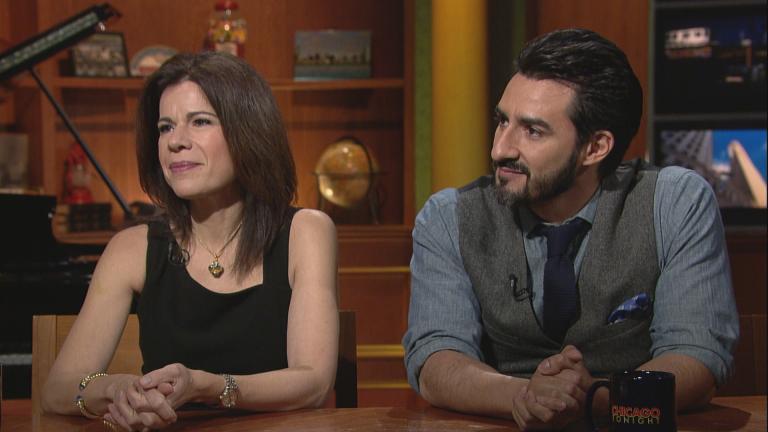 Lyric's Season Finale: International Cast in Tchaikovsky Favorite
March 1: Performances from two of the international stars from Lyric Opera of Chicago's season finale.
---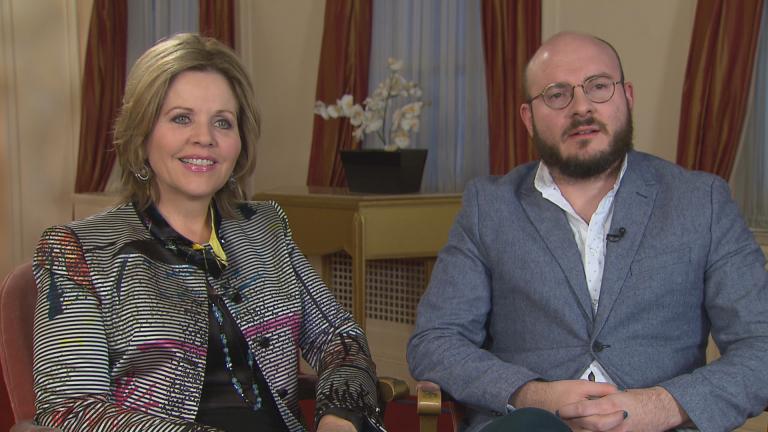 'Chicago Voices' Concert Showcases Diverse Local Talent
Feb. 2: A major, Chicago-centric concert this weekend showcases the city's many voices.
---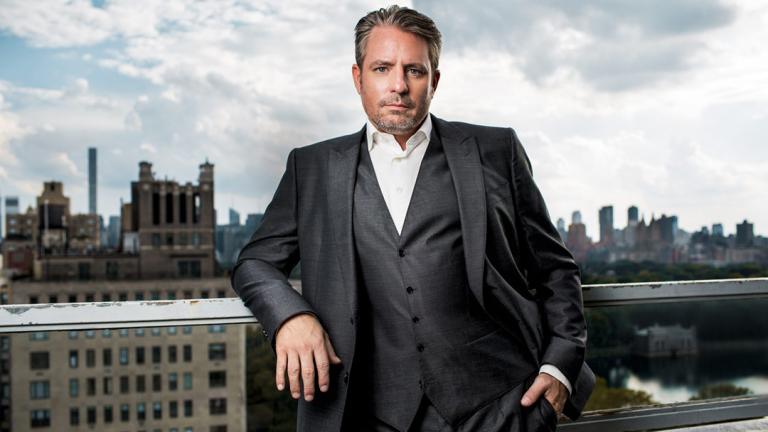 Opera Star Matthew Polenzani Returns Home for 'Magic Flute' at Lyric
Jan. 16: He has become one of the world's top operatic tenors: Matthew Polenzani is back for a return engagement on Chicago Tonight.
---