Illinois Gov. Bruce Rauner is supporting a bill that would require testing of groundwater near quarries where construction debris is dumped.
As Better Government Association investigative reporter Brett Chase points out in a story published Saturday, the legislation floating around the Illinois legislature pits environmental and public health concerns at odds with quarry owners and construction companies.
The proposed bill is particularly pertinent in Will County, which is home to nine quarries – the most of any Illinois county.
And unlike Chicagoans who get their tap water from Lake Michigan, Chase said most Will County residents obtain their drinking water from underground via wells.
"Most of the communities in Will County drink well water, rather than from a body of water like a lake or river" Chase said. "So it's a particularly important concern there."
These quarries are only allowed to accept "clean debris" – uncontaminated construction supplies like concrete, brick and stone or dirt – but whether that's being done faithfully is the big question, according to Chase.
"Is everything that comes to these dumps what people say it is?" Chase said. "Busted-up brick and concrete that doesn't have any metal is not supposed to be a threat and so is uncontaminated dirt.
"But we know there's lead in soil in certain parts of Chicago. Chicago is very dirty overall. Who can guarantee that Chicago has clean dirt anywhere?"
As Chase points out in his article, the issue stems from a dispute between former Gov. Rod Blagojevich and his father-in-law, then-Ald. Richard Mell, who had family ties to the owner of a quarry in Joliet.
The feud resulted in a 2008 law restricting the types of materials allowed to be dumped into quarries, but that legislation was walked back by a 2010 law supported by quarry owners that limited restrictions on allowable debris.
In both cases, the Illinois Pollution Control Board, an independent board created by the Illinois Environmental Protection Act in 1970, ruled that groundwater testing was not necessary.
That decision is currently being challenged in court by Will County State's Attorney James Glasgow and Illinois Attorney General Lisa Madigan.
The groundwater monitoring measure is represented in two bills in the Illinois House, one penned by Republicans and one by Democrats.
Chase said both have been assigned to committee and that it's too early to tell if either have a chance of reaching the governor's desk.
Chase joins us to discuss his story.
---
Related stories: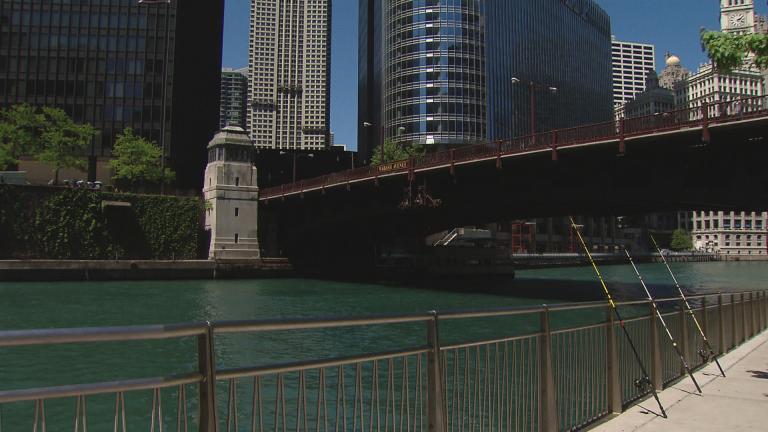 Chicago River Cleanup Efforts Bolstered by Phosphorus Agreement
Feb. 23: The Chicago River is a lot cleaner than it used to be. And after years of litigation, the Metropolitan Water Reclamation District and environmental groups have agreed to a settlement and will work together to make the river even cleaner.
---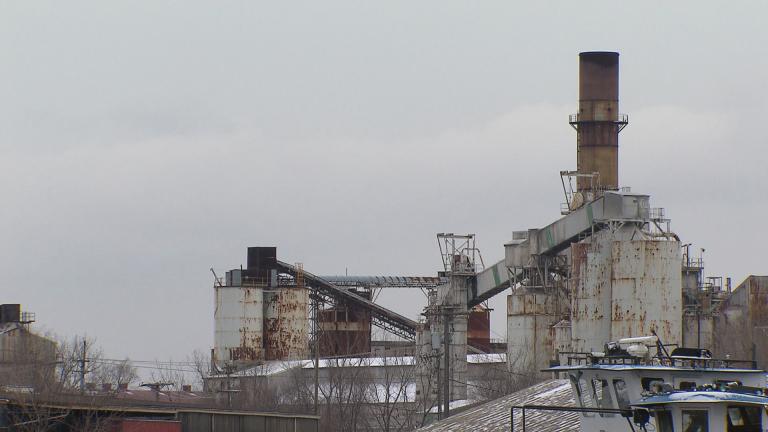 Despite 'Activist Fatigue,' Chicago Community Addresses Manganese
Feb. 23: A group of Southeast Side residents and activists met Tuesday night to formulate a plan for confronting the latest threat of pollution in one of Chicago's most industrialized areas.
---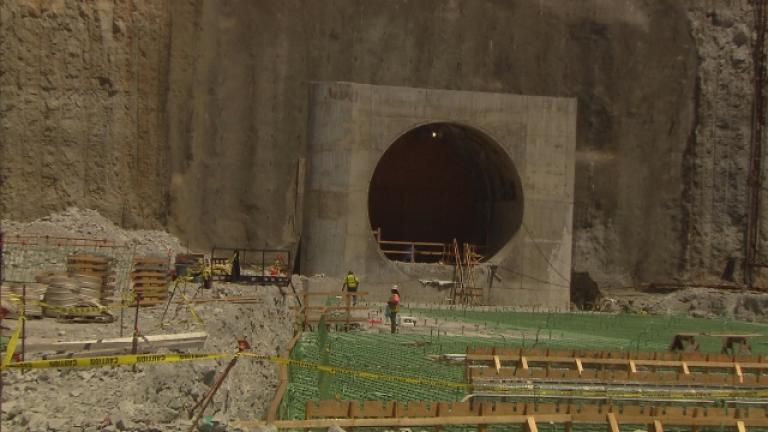 Thinking Big About Sewage
May 19, 2015: Jay Shefsky visits the Thornton Quarry and goes to the bottom of Deep Tunnel to see where the water will flow into the new reservoir later this year.
---