Mayor Rahm Emanuel is wading into the heated national debate over the rights of transgender people by introducing an ordinance Wednesday that prohibits public places from denying restroom access based on a person's gender identity.
The proposal would amend the city's law on public accommodations that currently allows public places, like hotels and restaurants, to only provide restroom access to patrons based on the gender or sex stated on their driver's licenses, passports or state identification cards. That language would be struck out.
"Each person determines his or her own gender identity; no proof shall be required except his or her expression of his or her gender," states the proposed ordinance, which is co-sponsored by powerful Ald. Ed Burke (14th Ward) and the City Council's Gay and Lesbians Caucus that includes Aldermen Raymond Lopez (15th Ward), Deb Mell (33rd Ward), Carlos Ramirez-Rosa (35th Ward), Tom Tunney (44th Ward) and James Cappleman (46th Ward).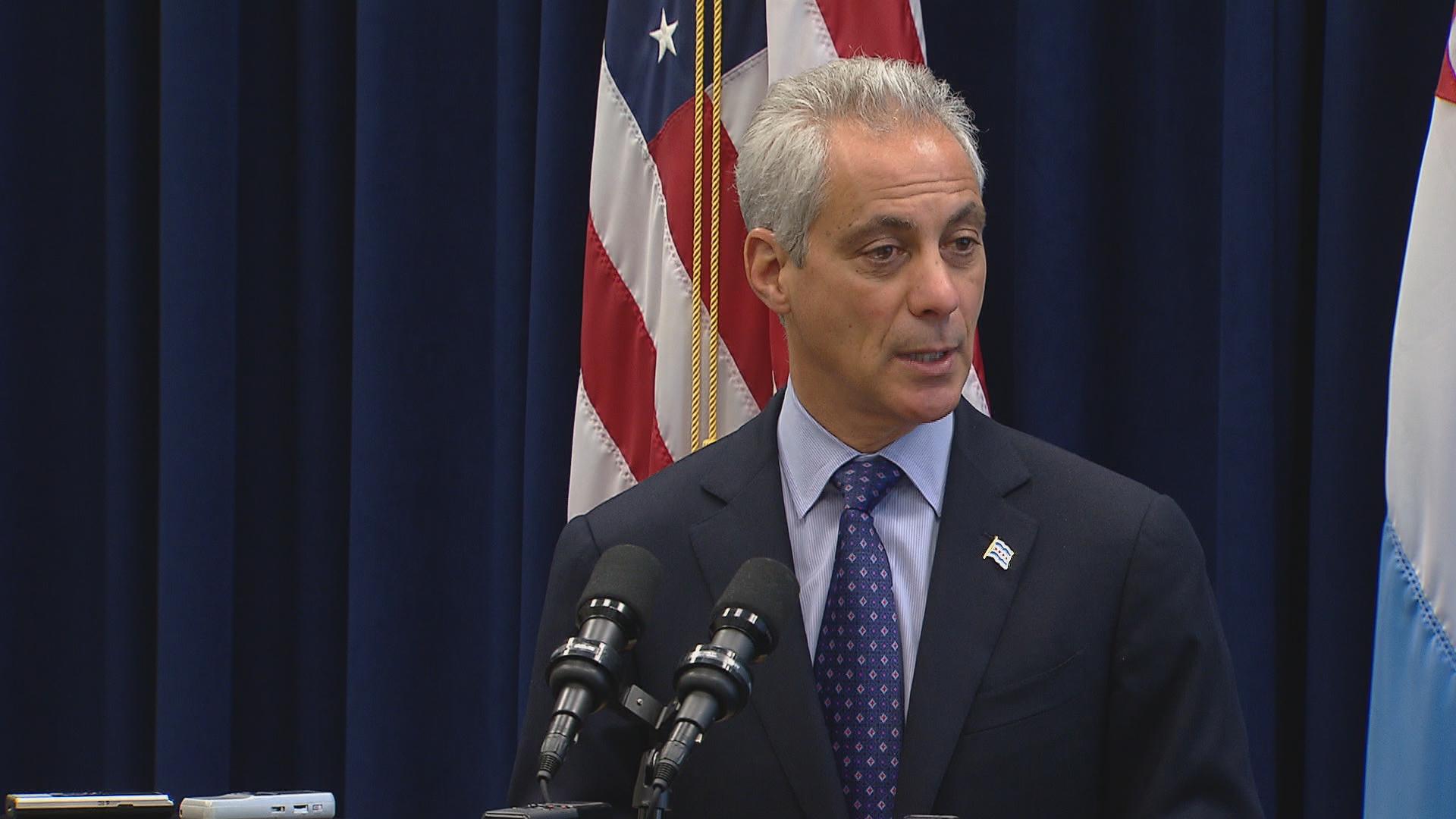 Mayor Rahm Emanuel: "This has been a request of the transgender community and we're going to make the changes to reflect our values, and to make sure there is no discrimination in the city of Chicago."
The move comes after the Obama administration issued a wide-sweeping directive to public school districts Friday, telling them that transgender students should use the bathroom matching their gender identity. If districts do not comply, they could see millions of dollars in federal funds yanked.
That's a familiar situation for parents and students in Palatine-based Township High School District 211, the state's largest high school district. Last year, a transgender high school student filed a complaint with the U.S. Department of Education's Office of Civil Rights after she was denied access to the girls locker room.
The complaint led to an unprecedented decision by federal authorities: They said the district violated Title IX, which prohibits discrimination based on sex, and said the district must allow the student access to the girls locker room. The district, facing the possibility of losing $6 million in federal funds, complied with the U.S. Department of Education. The decision, however, did not sit well with some students and parents who are suing the Obama administration and District 211.
Jocelyn Floyd is an attorney with the Thomas More Society, which represents parents and students suing the Obama administration. 
"This debate is one about how to protect the rights each individual student, each individual person, while also respecting the rights of others," Floyd said. "In this particular situation, we have a biologically male student. He still has biological male parts, and he is changing in a girls' locker room and it is invading the constitutional privacy rights of these girls."
John Knight, director of the LGBT and HIV Project at the ACLU of Illinois, represents the transgender student at the center of the controversy in Palatine.
"This lawsuit has really been one of the offensive things I've seen in terms of the way it mis-genders my client and denies her core existence as a girl," Knight said.
Tracy Salvatore, a parent of two young children attending feeder schools for District 211, agrees with Knight.
"I hope that my daughter is able to attend a school district where diversity and compassion for all is embraced," Salvatore said. "I think that denying access to any subgroup of individuals is contrary to that belief system and I think that it is unequal, unfair treatment. And I think the intentional mis-gendering of the student … demonstrates hostility against the transgender community."
Lauanna Recker, an education board member for District 211 voted against the settlement with the U.S. Department of Education. But she said a compromise is possible, despite only having heard "far left" and "far right" arguments.
"In our generation, we have a mindset. Today's generation is much more open," Recker said. "There's not been any real issues [in the district] per say in terms of prejudice towards the transgender students."
---
Sign up for our morning newsletter to get all of our stories delivered to your mailbox each weekday.
---
Related stories from 'Chicago Tonight'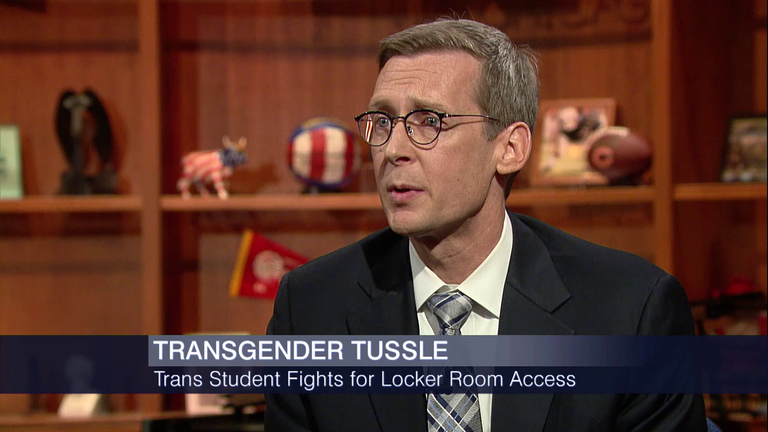 Feds: Transgender Student Should Have Access to Locker Room
Nov. 9, 2015: The U.S. Department of Education ruled that Palatine Township High School District 211 violated a transgender student's right not to be discriminated against when it refused the student unfettered access to the girls' locker room. District 211 Superintendent Daniel Cates accuses the department of "overreach" and so far is refusing to back down. Cates joins us to discuss the issues raised.
---