The public school system in Gary, Indiana, is struggling to stay afloat.
Among the challenges facing the Gary Community School Corporation: accumulated debt that's expected to exceed $100 million this summer, and declining school enrollment.
The city's population has dwindled, but other students are opting for public charter schools, which have experienced enrollment increases.
In 2006, about 12,000 students were enrolled in Gary public schools. Today, that enrollment has shrunk to less than 6,000 students, according to a WBEZ article.
Indiana's property tax caps make matters worse by keeping what could potentially be millions in revenue from the cash-strapped school district.
The situation has led state lawmakers to consider seizing fiscal control of Gary's public school system.
Senate Bill 567, which unanimously passed through the Indiana Senate on Feb. 13, directs a state-appointed emergency manager to make financial decisions for the district.
Before making those decisions, the manager would need approval from the state's distressed unit appeal board.
The legislation has advanced to the Indiana House for consideration.
What would a state government takeover of Gary's public school system look like, and could a similar measure be implemented in Illinois?
Joining us to discuss Gary's public school funding problems is WBEZ reporter Michael Puente, who covers the Northwest Indiana region.
---
Related stories: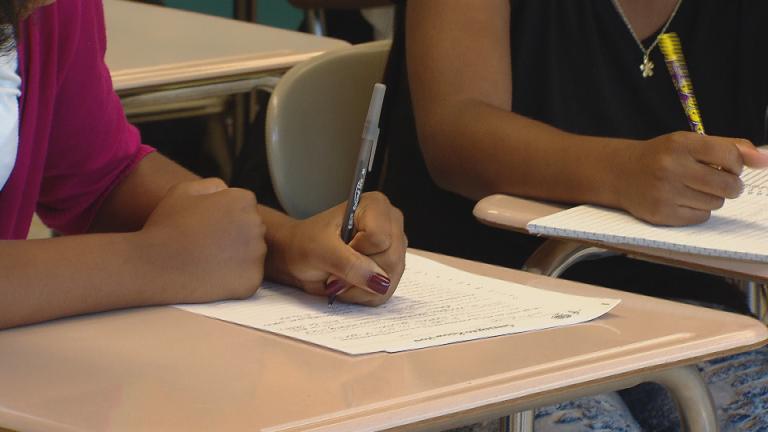 Chicago Urban League, ISBE Reach Tentative Settlement in Yearslong Suit
Feb. 17: Days after CPS filed a lawsuit against the state claiming discriminatory school funding, the Illinois State Board of Education announced it has reached a tentative settlement in a similar case after a yearslong legal battle with the Chicago Urban League.
---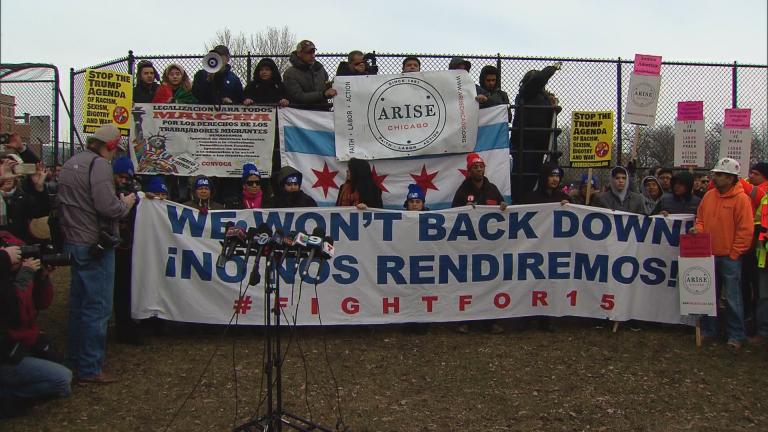 Chicago Students Join in Day Without Immigrants Protest
Feb. 16: Classrooms across the city were left half-empty Thursday as students took the day to join in citywide Day Without Immigrants protests.
---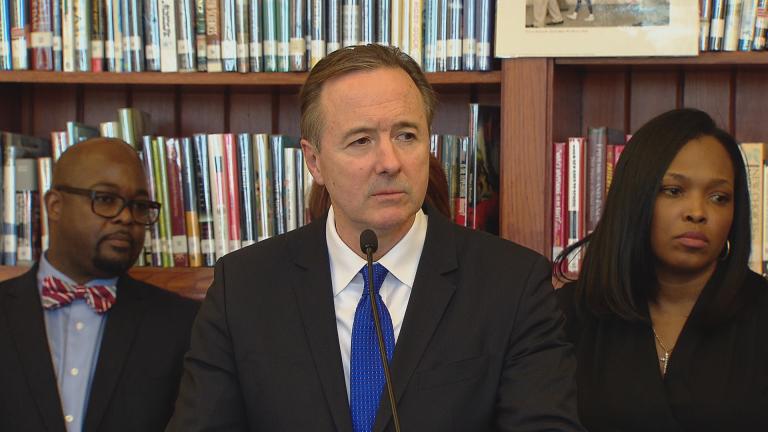 CPS, Parents Claim Civil Rights Violations in New Suit Against State
Feb. 14: Chicago Public Schools and five local families announced Tuesday they have filed suit against the state of Illinois in an effort to force equitable funding for the cash-strapped school district.
---