The Department of Justice report released last month on the Chicago Police Department was a harsh indictment of systemic failures to train and discipline officers. But the report also faulted department leaders for failing to invest in mental health care for its officers.
The Chicago Police Department's counseling service, the Employee Assistance Program, has three clinicians to serve more than 12,000 officers. Compare that to the next-largest department: In Los Angeles, 13 counselors serve 10,000 officers.
"Although the number of professionals necessary for a successful EAP will vary according to the type of program and scope of services provided, the officer wellness consultant we retained to assist with our review of CPD's program found the number of staff dedicated to Chicago's EAP too low to support the programs CPD currently offers," the DOJ report says. "This is especially true given that the EAP in Chicago is intended to provide counseling services to both Department members and their families. Indeed, we found that EAP counselors are overextended."
Another grim statistic in the DOJ report: an officer suicide rate drastically higher than the national average for police. "One CPD official told us that CPD's rate is 22.7 suicides per 100,000 Department members. The [Fraternal Order of Police] shared figures showing that CPD's suicide rate between 2013 and 2015 was 29.4 per 100,000 based on available information," the report says. "This would mean that CPD's officer suicide rate is more than 60% higher than the national average of 18.1 law enforcement suicides per 100,000."
Joining Chicago Tonight to talk about improving mental health care for Chicago police officers are Brian Warner, founder of the group Chicago Police Survivors, who served on the CPD for 18 years before going on disability; and Alexa James, executive director of the National Alliance on Mental Illness Chicago, who served on Mayor Rahm Emanuel's police reform task force.
---
Related stories: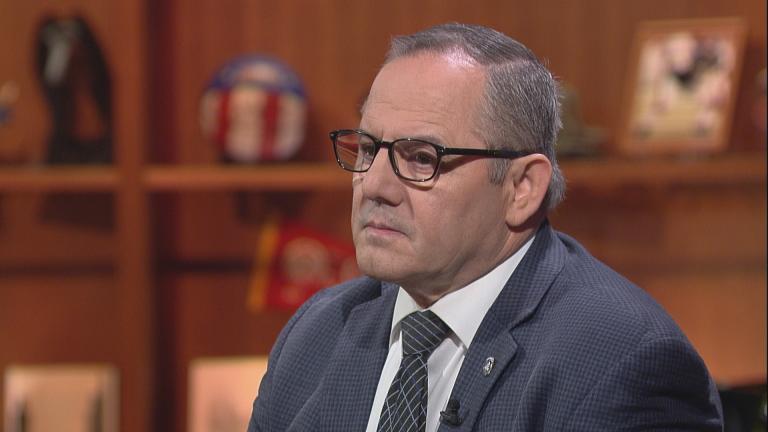 Head of Chicago Police Union Responds to DOJ's Blistering Report
Jan. 17: Dean Angelo, president of the Chicago chapter of the Fraternal Order of Police, gives us his take on the U.S. Department of Justice report on the Chicago Police Department.
---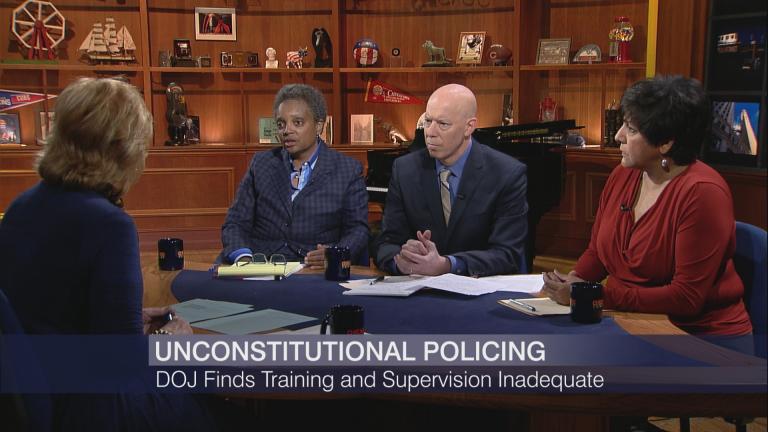 Will DOJ Report Finally Force Reform at the Chicago Police Department?
Jan. 16: In a damning report, the U.S. Department of Justice confirmed what many in minority communities had been saying for years. We discuss the findings with Lori Lightfoot, Craig Futterman and Shari Runner.
---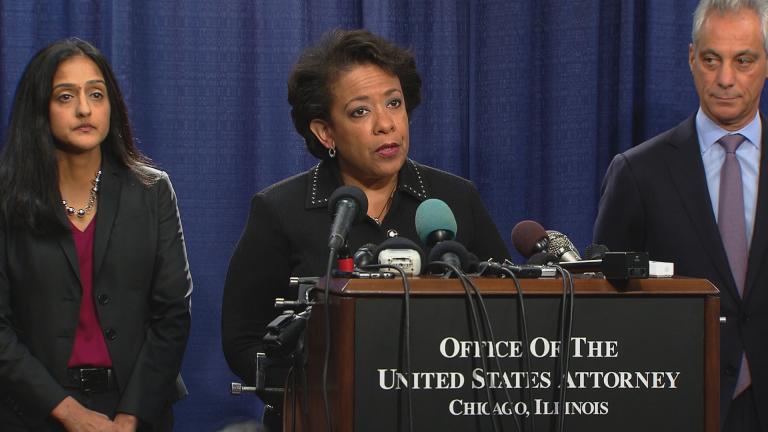 Department of Justice Releases 'Sobering' Report on CPD
Jan. 13: The city of Chicago has signed an "agreement in principle" to negotiate a consent decree with the federal government that would give the embattled Chicago Police Department federal oversight to enact sweeping reforms.
---