Gov. Bruce Rauner's third State of the State address Wednesday included a recap of accomplishments followed by pleas for bipartisan cooperation to solve Illinois' budget impasse.
Rauner, who is midway through his first term, celebrated statewide education initiatives, called for an end to the "intolerable" violence plaguing Chicago and implored legislators to let the public vote on term limits and redistricting reforms.
"Let the people decide these issues for themselves," Rauner told the General Assembly. "End the power of incumbency and special interest groups, and give power back to the people of our state."
Standing behind Rauner was his political adversary, House Speaker Michael Madigan, who's been labeled a poster boy for term limit reform by critics due to his 32-year tenure.
The governor commended legislators for passing a deal that provided Exelon with billions of dollars in subsidies in order to keep two of the energy company's Illinois nuclear power plants in operation.
Rauner also thanked Democratic Senate President John Cullerton and Senate Republican Leader Christine Radogno for bridging the partisan divide to introduce several "grand bargain" bills in the Senate.
The proposals include an income tax hike, a property tax freeze and a pension reform plan.
Joining us with reaction to Rauner's speech and the budget discussions in Springfield are Laurence Msall, president of the Civic Federation; Diana Rickert, vice president of communications at the Illinois Policy Institute and Ralph Martire, executive director of the Center for Tax and Budget Accountability.
Follow Evan Garcia on Twitter: @EvanRGarcia
---
Related stories: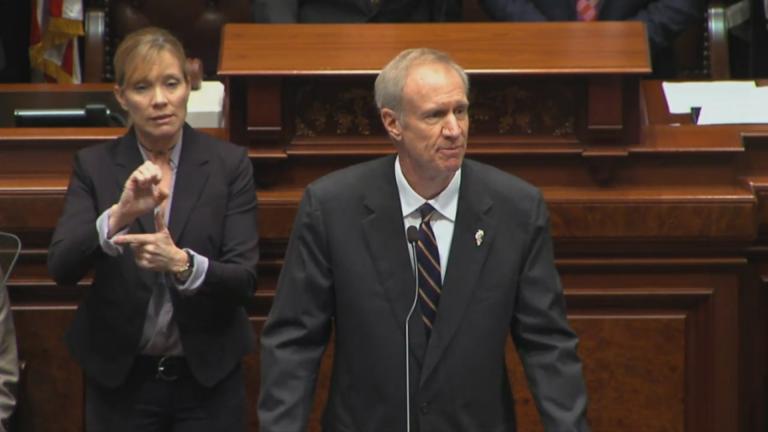 Gentler Governor Calls for Compromise but Sticks to Demands
Jan. 25: Gov. Bruce Rauner largely bypassed Illinois' myriad troubles during his third State of the State address, and instead spent much of the roughly half-hour speech listing his administration's achievements and calling for cooperation.
---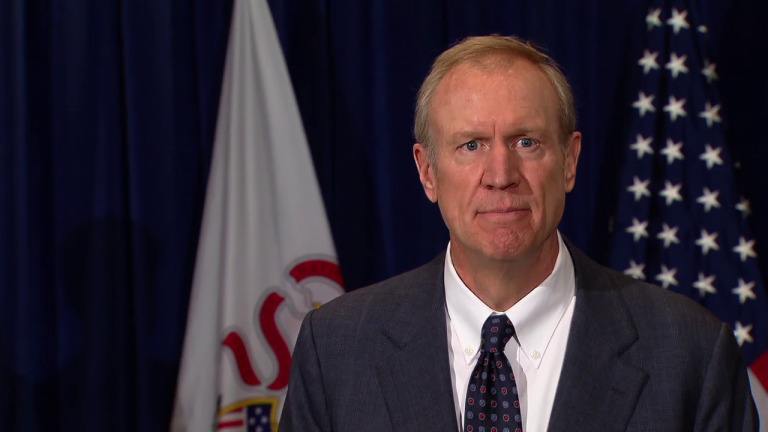 Rauner Responds to Emanuel's 'Partisan Rant'
Jan. 24: Gov. Bruce Rauner is poised to deliver a State of the State address Wednesday expressing optimism about Illinois' future, but his one-time compatriot Chicago Mayor Rahm Emanuel wants him to apologize.
---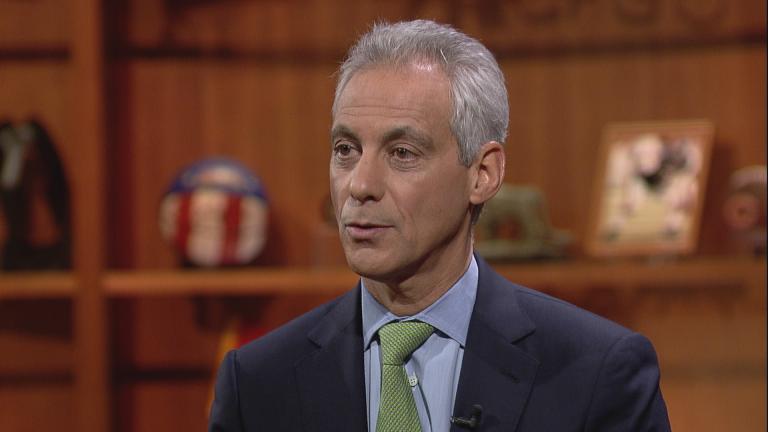 Emanuel: Illinois 'Rudderless' Under Rauner
Jan. 24: Mayor Rahm Emanuel slams the governor for not having proposed a balanced budget, and suggests Gov. Bruce Rauner begin his State of the State address Wednesday with an apology to taxpayers.
---