Gov. Bruce Rauner largely bypassed Illinois' myriad troubles during his third State of the State address, and instead spent much of the roughly half-hour speech listing his administration's achievements and calling for cooperation.
"All of us – Republicans, Democrats, and everyone in between – have a moral obligation to work together to bring change," Rauner said. "We, together, can return Illinois to a place of hope, opportunity, and prosperity."
Democrats who control the House and Senate chambers were nonplussed, as evidenced by their tepid and rare applause.
It left Sen. Daniel Biss, D-Evanston, "trying to figure out what state the governor was talking about."
"The last two years haven't worked. I think it's time for a reset and I wish I'd heard that from Gov. Rauner today," Biss said. "I don't think he explained the depth of the problems we're in now, and I think in that sense he was very much in an imaginary Illinois.
"And while the tone was less nasty and aggressive than it might have been, what I wanted to hear was new substance. What I wanted to hear was, 'Hey listen, I've tried hard for the last two years, and for whatever reason that hasn't worked out. Here's a different way forward.'"
Illinois is in a bleak place by most measures: The state is rounding out an 18th month without a budget, which in turn has led to lower credit ratings, a ballooning deficit and bill backlog, and universities and social service agencies operating on shoestrings.
Rather than get into detail on those matters, Rauner touted what he counts as his administration's triumphs, including governmental cybersecurity measures, making it so that Illinois residents can apply for and renew professional licenses online, and an executive order that puts a limited restriction on former members of his staff moving to lobby.
Successes also include recent negotiations that led to a law requiring day cares and elementary schools to test their pipes for lead, and strides in the criminal justice arena.
Rauner did not directly address President Donald Trump's Tuesday night tweet, which called for sending in "the Feds" if the city "doesn't fix the horrible 'carnage' going on."
But Rauner did say earlier, on a WGN radio program, that he does not support bringing in the National Guard, and during the address, Rauner called Chicago's "skyrocketing" violent crime "intolerable."
"We've got to bring it to an end. Violence experts say there's no single cause and no single solution.  But with the right mix of policies – with a joint commitment between the city, the county, the state and the federal government – we can and must find solutions to curb the violence," he said.
Rauner committed to hiring more Illinois State Police troopers to patrol Chicago expressways, and said the ISP stands ready to do more if asked.
He went on to stress the importance of paying jobs and "building opportunity" as antidotes to violence.
The governor has previously denied any link between the budget impasse and increases in violence as "political spin," but critics say the spike last year is tied to cuts under Rauner to anti-violence and job-training programs for at-risk youth.
"He seems to be living in an alternative reality where his lack of leadership is helping the state move forward and people aren't suffering," Democratic Comptroller Susana Mendoza said in a statement.
Rauner didn't ignore the state's troubles, though his remarks were brief and saved until nearly the end.
"We haven't had a full year budget of some kind in a year and a half– and we haven't had a state budget that is truly balanced in decades. We have more than $11 billion in unpaid bills, a $130 billion unfunded pension liability, and the worst credit rating in the nation. We have the fifth highest overall tax burden and one of the lowest rates of job creation of any state," he said.
"These problems aren't new. They've been building up for many years as past governors and General Assemblies – from both political parties – kicked the can down the road to avoid making tough decisions."
Several Democratic legislators audibly scoffed.
"We don't have a budget because the governor's not engaged in the budget process," Rep. Lou Lang, D-Skokie, said. "He's not engaged in moving this forward."
Lang, one of House Speaker Michael Madigan's top lieutenants, held a press conference after the speech expanding on a statement from Madigan, which stated: "Under my direction, the House will begin a thorough vetting process of proposals that will enable us to create jobs while also lifting up and helping the middle class and struggling families around our state."
Lang says he doesn't know when that vetting process will get underway, but that proposals will include bills like cutting the corporate income tax, giving tax credits to public university students who work in Illinois after they graduate and potentially an infrastructure plan.
Rauner's speech returned to common themes of his vision for growing Illinois, via legislative term limits, changing how legislative districts are drawn and limiting businesses' workers' compensation costs.
"Our state's economy could take off like a rocket ship if we could just come together on major pro-jobs changes that need legislation to take effect. Lawmakers from both parties deserve credit for working for many months to find ways to reduce regulatory costs and property tax burdens that make businesses in Illinois less competitive than our neighbors," Rauner said. "We must remember that to keep budgets balanced in the future, our rate of economic growth must be higher than our rate of government spending growth."
Other ideas include a public-private partnership to create a managed lane on Interstate 55, reducing government bureaucracy, and for working with Illinois' research universities to "create a technology and innovation center here in the Midwest that can rival Silicon Valley or North Carolina's Research Triangle, creating tens of thousands of high-paying jobs. 
"We can recruit companies who are drawn to our great transportation system, our natural resources and our Midwestern work ethic and quality of life," he said.
Universities are currently receiving no state funding, and their budgets have been dwarfed since Rauner became governor, to the point that Chicago State University threatened going out of business and other schools have laid off professors or required furloughs.
At one point, the governor went off script to thank Senate President John Cullerton and Senate Republican Leader Christine Radogno for their work on a "grand bargain."
"Please don't give up, please keep working, please keep trying. The people of Illinois need you to succeed," he said.
Though the Senate leaders had originally hoped to move the package of more than a dozen bills this week, negotiations continue and some of Rauner's strongest allies vociferously oppose it.
"The Senate is well aware of the state of our state. That's why we are working together to put an end to the budget impasse and restore economic stability to Illinois," Cullerton said in a statement. "Our state is filled with wonderful people and places. It is state government that has failed and fallen behind. Our efforts continue in the Senate to turn this around and I remain optimistic that we are near an agreement."
Follow Amanda Vinicky on Twitter: @AmandaVinicky
---
Related stories: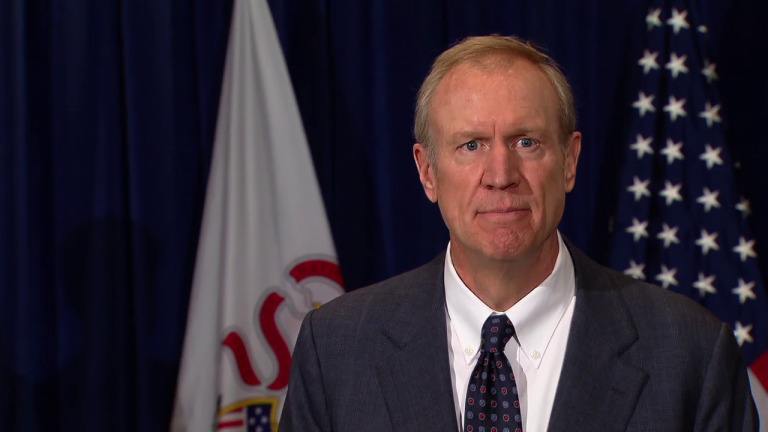 Rauner Responds to Emanuel's 'Partisan Rant'
Jan. 24: Gov. Bruce Rauner is poised to deliver a State of the State address Wednesday expressing optimism about Illinois' future, but his one-time compatriot Chicago Mayor Rahm Emanuel wants him to apologize.
---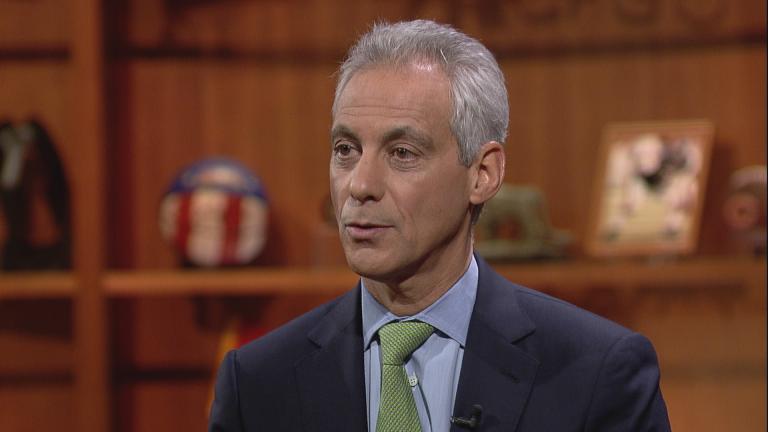 Emanuel: Illinois 'Rudderless' Under Rauner
Jan. 24: Mayor Rahm Emanuel slams the governor for not having proposed a balanced budget, and suggests Gov. Bruce Rauner begin his State of the State address Wednesday with an apology to taxpayers.
---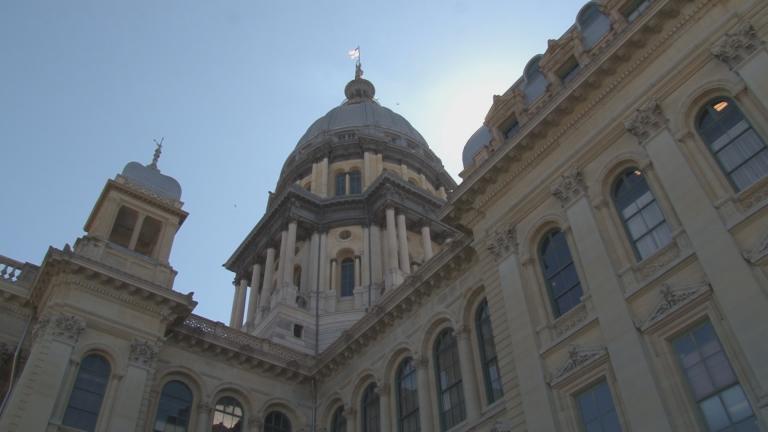 Bipartisan 'Grand Bargain' Hits Pause in Springfield
Jan. 24: Illinois residents would pay a personal income tax rate of 4.99 percent under the latest incarnation of a bipartisan proposal proffered by Senate leaders.
---