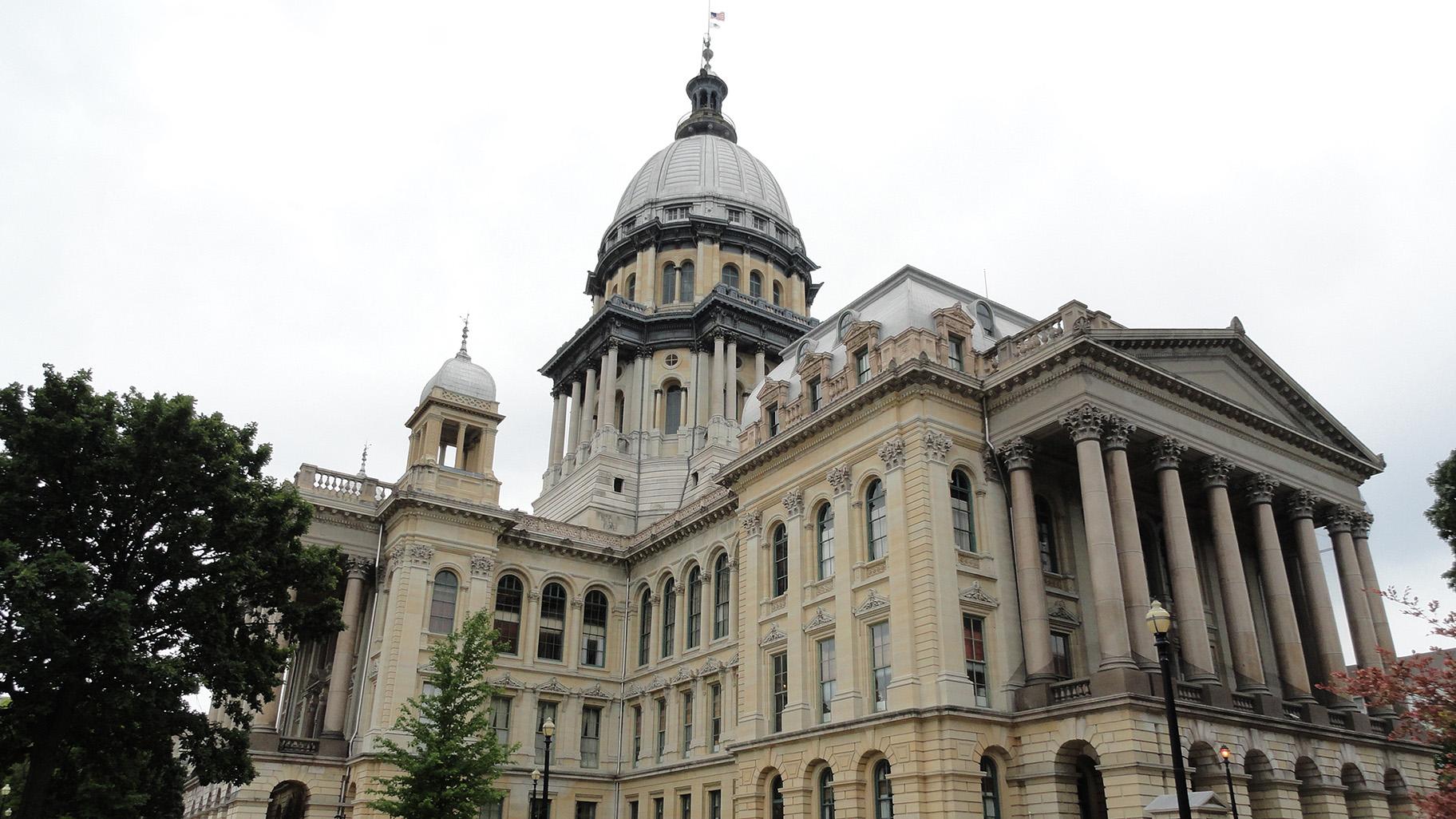 (Meagan Davis / Wikimedia Commons)
A slight but significant drop in Illinois' population will cost the state one seat in the U.S. House of Representatives in 2022, according to data from the 2020 census released Monday.
The 2020 census counted 12,812,508 residents of Illinois, a decline of 0.14% from the 2010 census, according to the data.
The decrease of 18,124 people in Illinois will reduce the state's delegation to the U.S House by one seat to 17 members, census officials announced.
State officials had warned that Illinois was in danger of losing two seats in the U.S. House, and many Illinois leaders breathed a sigh of relief when the delayed announcement came Monday, marking the start of efforts to redraw the state's legislative map in earnest.
The state spent $30 million to encourage Illinois residents to participate in last year's census to stem the potential loss in federal funding, which ties dollars to population.
Illinois has now lost a seat in the U.S. House after the past three census counts. The results of the 2020 census continue the steady decline of Illinois's clout in Washington, D.C., since the size of its House delegation peaked at 27 seats in 1943. 
The Prairie State was one of three states to see its population decline, joining West Virginia and Mississippi. Both states suffered larger population drops than Illinois, according to 2020 census data.
READ: Winners and Losers From First Release of 2020 Census Data
Utah recorded the largest population increase in the 2020 census, with its population growing 18.4%.
Legislative districts are redrawn every 10 years to reflect population and demographic changes. More detailed data typically used to map the districts is not expected to be available before mid-August, further complicating the politically fraught task of drawing new maps.
The Illinois General Assembly and Gov. J.B. Pritzker have until June 30 to redraw the state's legislative map to account for the population shift into districts that are "compact, contiguous, and substantially equal in population."
Pritzker has said he'd veto any map that isn't fair but has yet to detail what criteria he would use to make that determination.
Since Illinois Democrats control both the Illinois House and Senate — along with the governor's mansion — the party has the power to push through a map without a single vote from a Republican. 
Because of that deadline, Democrats are poised to use information from the American Community Survey, which can be less accurate than census data, a move that has been criticized by good government groups like Common Cause Illinois.
If the party misses the June 30 deadline, the task falls to a bipartisan commission to act by Aug. 10. If there is still no deal, a name is drawn out of a replica of former President Abraham Lincoln's hat to decide which party gets to break the deadlock.
The first release of data from the 2020 census — shadowed by legal fights caused by former President Donald Trump's attempt to add a question about respondents' citizenship and delayed by the COVID-19 pandemic — will kick the redistricting effort into high gear.
A map drawn by Democrats will likely eliminate one of five districts now held by a Republican member of the U.S. House. U.S. Rep. Mary Miller, elected in 2015 to represent a district in east central Illinois, is among the most likely to see her district redrawn. Miller came under fire in early January for praising Hitler at a rally held at the U.S. Capitol just before it was stormed by pro-Trump insurrectionists.
Illinois' population decline is concentrated outside of Cook County and Chicago.
A spokesperson for Miller did not respond to a request for comment from WTTW News.
Contact Heather Cherone: @HeatherCherone | (773) 569-1863 | [email protected]
---