Friday brings with it the swearing-in of the 45th president of the United States. After a contentious campaign and a surprising outcome, how will President Donald Trump utilize his inaugural address?
A look at back at his predecessors shows some speeches have been serviceable, some forgettable, and some iconic.
Perhaps two of the best known date from 1933 and 1961: Franklin D. Roosevelt's belief that "the only thing we have to fear is fear itself" and John F. Kennedy's admonition to "ask not what your country can do for you; ask what you can do for your country."
Another well-known line comes from Ronald Reagan's first inaugural speech in 1981. "We as Americans have the capacity now, as we've had in the past, to do whatever needs to be done to preserve this last and greatest bastion of freedom," Reagan said. "In this present crisis, government is not the solution to our problem. Government is the problem."
That speech has oft been quoted by conservatives – and was referenced by Bill Clinton in his second inaugural address. "We have resolved for our time a great debate over the role of Government," Clinton said in 1997. "Today we can declare: government is not the problem, and government is not the solution. We, the American people – we are the solution."
Many observers are curious whether Trump will make overtures to Americans disappointed in his election in an effort at unity. Past speeches coming after difficult periods for the U.S. have made such an attempt.
In 2001, after a similar split between the Electoral College and popular vote, followed by a lengthy recount process, George W. Bush began his speech this way: "The peaceful transfer of authority is rare in history, yet common in our country. With a simple oath, we affirm old traditions and make new beginnings. As I begin, I thank President Clinton for his service to our nation, and I thank Vice President Gore for a contest conducted with spirit and ended with grace."
And in 1977, Jimmy Carter made it a point to thank Gerald Ford for leading the nation through the crisis caused by Richard Nixon's Watergate scandal and subsequent resignation.
Joining Chicago Tonight for a conversation about what past presidents have said and what our next president might on Friday is Jason DeSanto. He's a senior lecturer at Northwestern University's Pritzker School of Law, and has more than 15 years of experience as a political speechwriter for congressional and presidential campaigns.
---
Related stories: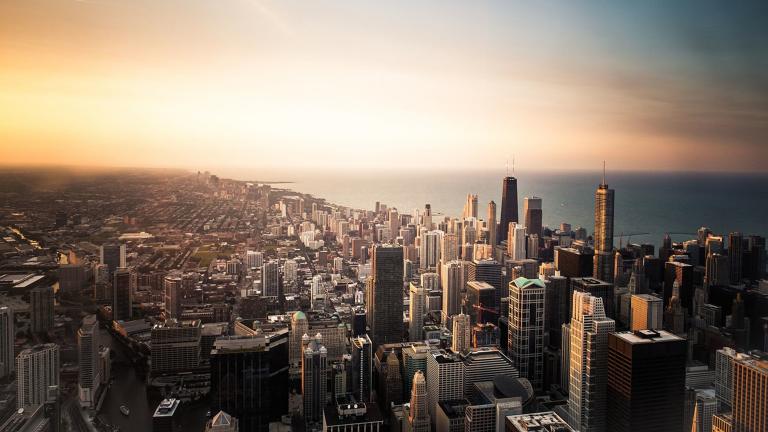 Updated Details Released for Women's March on Chicago
Jan. 19: With more than 50,000 people now expected to attend Saturday's march and rally, organizers of the Women's March on Chicago are moving the rally for the second time. Get complete details.
---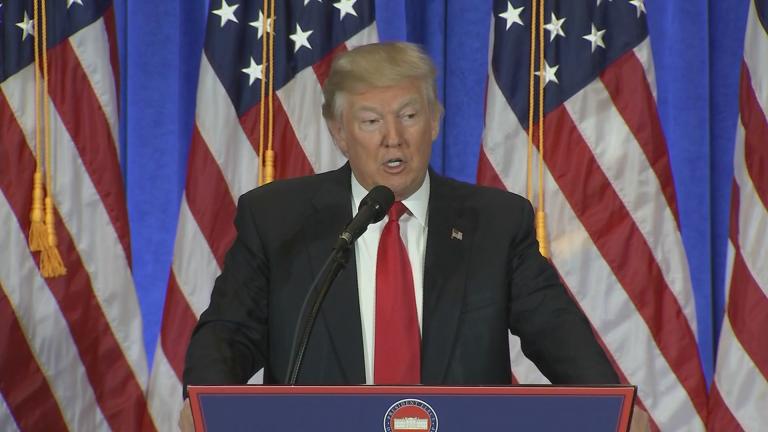 Does Trump's New Business Plan Satisfy Ethical Concerns?
Jan. 12: Does President-elect Donald Trump's new business plan allay fears that he could be financially influenced as president? We examine the ethical and legal questions surrounding his business affairs.
---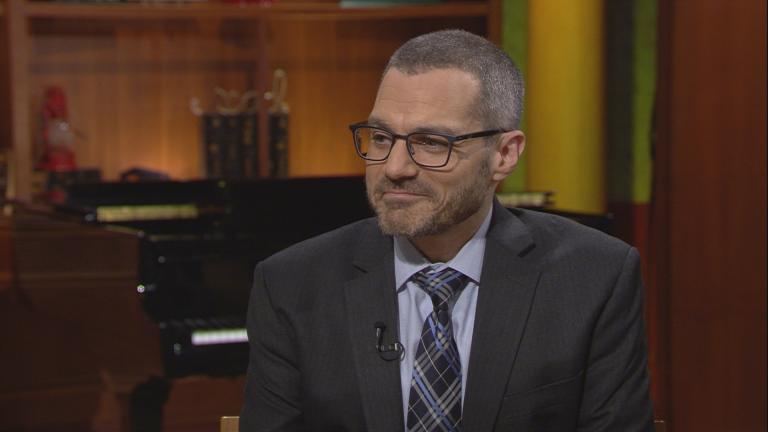 The Purpose of the Presidential Farewell Speech
Jan. 10: Political speechwriter Jason DeSanto joins us to discuss memorable farewell speeches from past presidents and what to expect from President Obama on Tuesday.
---