During his first press conference as president-elect, Donald Trump said he will hand over control of the Trump Organization to his two eldest sons, Donald Jr. and Eric, and longtime associate Allen Weisselberg.
Critics have raised concerns over how Trump will reconcile his extensive business holdings while serving as president. He takes the oath of office on Jan. 20.
The precedent for wealthy politicians taking office is to set up a blind trust, wherein assets are managed without the owner's knowledge. Trump has opted not to do this.
There could be conflicts of interest for Trump if foreign leaders and lobbyists attempt to curry favor by staying at one of his hotels.
In order to guard against that perception, Trump said he will donate all profits from foreign governments staying at his hotels to the U.S. government.
The Emoluments Clause in the U.S. Constitution prohibits government officials from receiving gifts, payment or titles from foreign states without approval from Congress.
Not everyone thinks Trump's plan clears of him ethical questions – namely Walter Schaub, director of the U.S. Office of Government Ethics, the federal agency responsible for preventing conflicts of interest in the executive branch.
When Trump tweeted that he was leaving his business "in total" in late November, the OGE Twitter account enthusiastically encouraged him to fully divest from his businesses in order to avoid questions of impropriety.
After Trump made it clear he wouldn't be selling his business empire on Wednesday, Schaub expressed his disapproval while speaking at the Brookings Institution.
"The plan the president [sic] has announced doesn't meet the standards that the best of his nominees are meeting and that every president in the past four decades has met," Schaub said.
As Trump noted at his press conference, he doesn't have to make the same sacrifices in the name of conflicts of interest that his Cabinet members do. That's because the president is exempt from providing financial disclosures and employment information that other public officials are required to provide under the Ethics in Government Act.
Trump's financial stature makes his transition to the presidency, in terms of ethical expectations, an unprecedented one.
Does Trump's new business plan allay fears that he could be financially influenced as president or do they open him up to criticism – or possibly impeachment?
Joining us to discuss the ethical and legal questions surrounding President-elect Trump's business affairs are Harold Krent, dean of Chicago-Kent College of Law at the Illinois Institute of Technology; and Sandeep Baliga, professor of managerial economics and decision sciences at Northwestern University's Kellogg School of Management.
Follow Evan Garcia on Twitter: @EvanRGarcia
---
Related stories: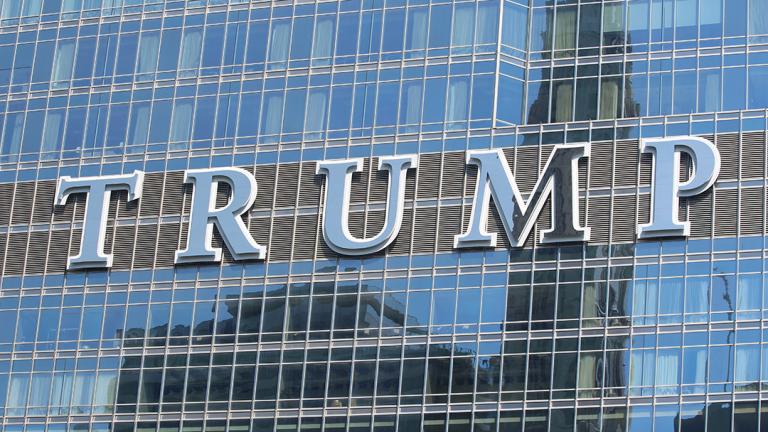 Trump's Chicago Skyscraper at Bottom of City's Energy Rankings
Jan. 9: Donald Trump is no friend of the environment. And based on new energy use data from the city, neither is his trademark Chicago skyscraper.
---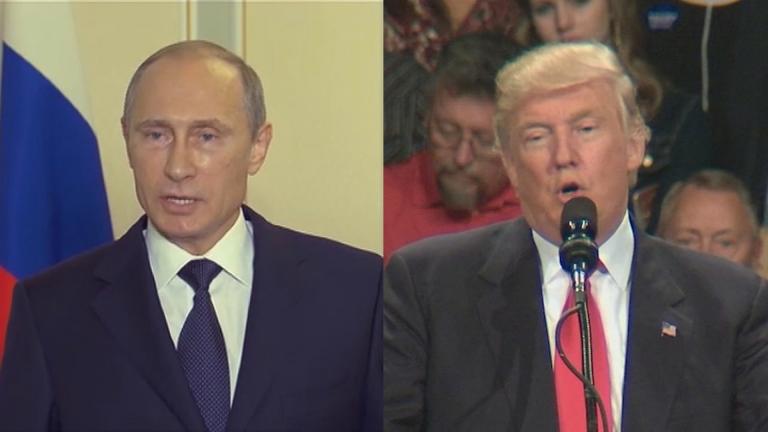 Trump's Russia Reset: President-Elect Welcomes Warmer Ties With Old Foe
Jan. 9: What can we expect from U.S.-Russia relations under the Trump administration?
---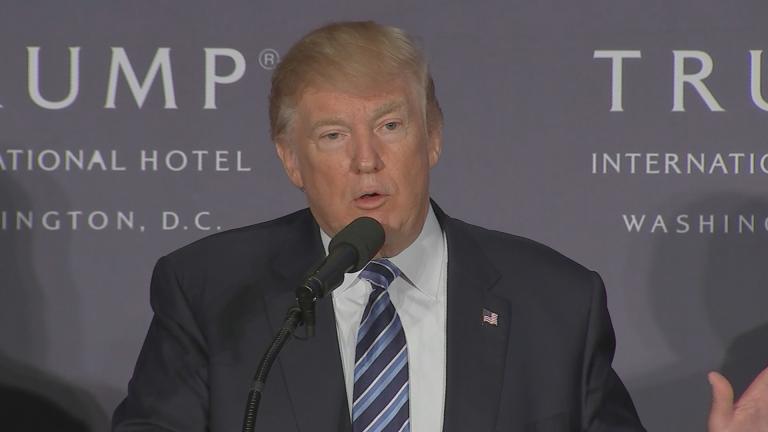 Trump's Business Entanglements Create Ethics Concerns
Dec. 1: How President-elect Donald Trump's global business empire could create potential conflicts of interest.
---