How can Chicago stem the surge of violence? Police, prosecutors, and judges offered ideas for dealing with troubled youth, some of whom offered ideas of their own. 
Chicago faced an onslaught of violence last year, with a 58-percent increase in homicides from 2015, for a total of 764 (more than double New York's homicide rate), according to a recent University of Chicago Crime Lab report.
U.S. Attorney Zachary Fardon attributes the surge to four events that took place in the span of six weeks, from roughly December 2015 through early 2016:
1. The release of the video showing police shooting Laquan McDonald
2. The U.S. Justice Department's opening an investigation into the CPD
3. The firing of Police Superintendent Garry McCarthy
4. And a new requirement precipitated by an agreement with the ACLU that police better track their street stops
"I do think those four things had an impact on morale at the CPD," Fardon said. "I also think that the apparent embattlement of our police created somewhat of an emboldenment among some gang members, and a greater sense of lawlessness. And perhaps a little quicker on the trigger. That's our short term reality and challenge."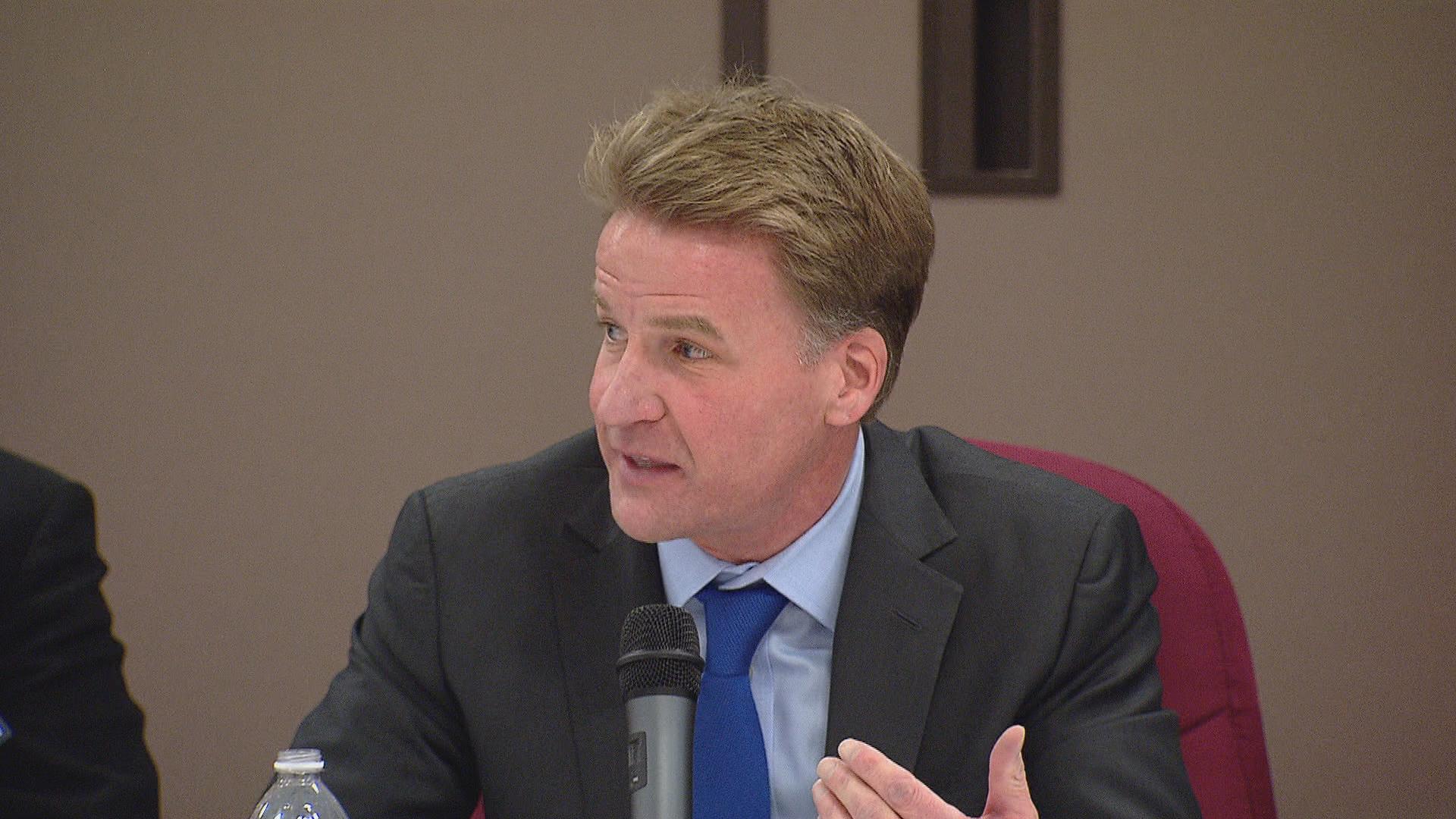 U.S. Attorney Zachary Fardon
But the long-term reality and challenge can't be ignored either, he said.
"Chicago had an entrenched gang and gang violence problem in a limited number of neighborhoods – minority neighborhoods on the South and West Sides. For decades, those neighborhoods have been neglected and as a consequence of that they are wrought with poverty and inadequate schools, businesses, jobs and infrastructure," he said. "There is a sense of hopelessness, a belief cemented early in life, that they're not worthy of higher education and that they will not be able to find good work.
"Gangs and guns are ubiquitous and gangs fill a vacuum created by that hopelessness. They teach crime and violence, and offer these kids protection and money and in a sense, belonging."
Fardon was speaking on a panel with other top law enforcement officials at a "Decreasing Violence in the Chicagoland Area" summit Thursday, held at Cook County's Temporary Juvenile Detention Center. They each offered takes on causes and potential solutions to the violence epidemic: challenges with what an FBI agent called a "tidal wave" of guns; hopes pinned on a community court set to open in May in North Lawndale; calls by a Chicago cop to use an underutilized "station adjustment" strategy that relies on working with youth brought to a police station, and so seizing the brief window between when a minor has committed a crime and when he or she is brought to court; a belief that a new state law that makes it expunging juvenile records easier will help; and so on.
The suggestions offered by eight youth housed at the detention center were often more simple. Because they're minors and may have active cases, media were prevented from learning details about their cases.
Nigel, 17, says he ran track and was a good kid, but "everything when downhill" when he moved to Chicago and his mom gave him more freedom. His suggestion to parents: "stay strict on your kids."
Arturo, 18, suggests a paint club so youth can paint murals throughout the city instead of graffiti. He also had a suggestion that was particularly poignant for any elected officials in the audience, given the state budget mess and the city's own financial struggles: "keep programs funded." Arturo says he was part of a program that paid for kids to attend YMCA summer camp, and "that whole summer, I didn't get in trouble." 
The next year, the program was cut. "I didn't have nothing to do but be out there and hang with my friend," he said.

Many kids wanted more mentors—someone who can teach them how to dress, something to do or somewhere to go after school.
---
Leonard, 17, says he grew up with his mom constantly reminding him that his father had left their family. She taught him, "don't start something you can't finish." Leonard says for him, that's motivation. He has a 7-month-old son, and he's going to be there for him in a way his own father wasn't. "When I'm out, I'm going to make sure my son got the best of everything," he said.
Many kids wanted more mentors (one proposed Chicago police serve as mentors) – someone who has been through what they have, or who can teach them how to dress, something to do or somewhere to go after school.
Oh? And sometimes, one teen said, if a kid is avoiding school, it may not be that they're wanting to ditch; maybe he doesn't feel safe there.
The youth, all of whom were black or Latino, were identified by detention center staff as leaders. Several voiced frustration with racial profiling (one told a story about a Chicago police officer calling him a "menace to society" at age 10, even though he says he wasn't a bad kid at the time).
"We need to feel safe," one said. "We don't feel safe with our protection."
"They (police) see us with our pangs hanging, looking like thugs," Nigel said. "Their first instinct is talking trash … they just look at us like thugs."
But really, Nigel said, "that's just the style."
Why can't cops try saying "hello" or "how are you?" he wondered.
The teens said they accept personal responsibility for their actions. But everyone makes mistakes, they said. And they don't want to be judged by theirs forever.
Follow Amanda Vinicky on Twitter: @AmandaVinicky
---
Related stories: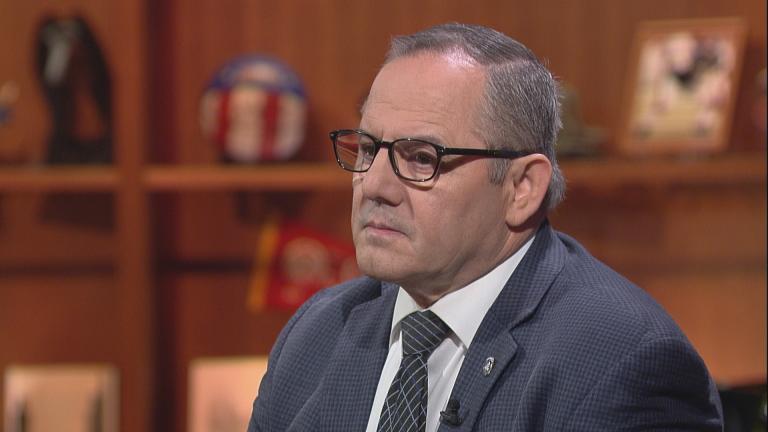 Head of Chicago Police Union Responds to DOJ's Blistering Report
Jan. 17: Dean Angelo, president of the Chicago chapter of the Fraternal Order of Police, gives us his take on the U.S. Department of Justice report on the Chicago Police Department.
---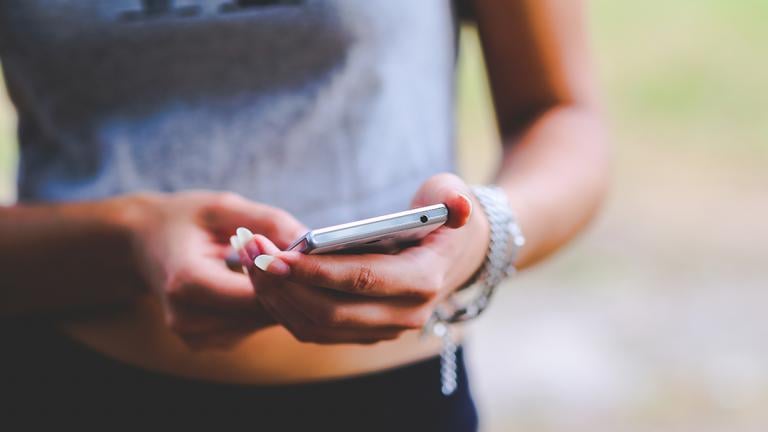 Does Social Media Perpetuate Youth Violence?
Jan. 9: Social media has become a ubiquitous fixture of our daily lives. We discuss the varying effects of such digital communication tools on young people.
---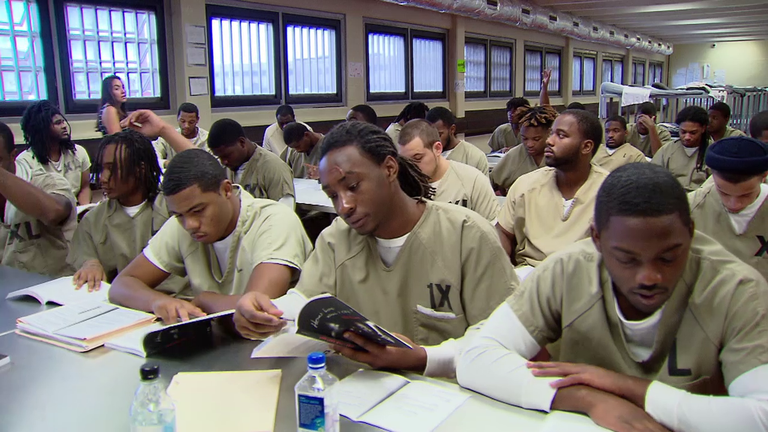 New Program to Stem Chicago's Violence Epidemic Starts in Jail
Oct. 20: For many young men inside the Cook County Jail, violence on the streets is a daily reality. But a new program based at the jail aims to change that reality.
---