A blistering petition was presented to Gov. Bruce Rauner on Monday, demanding the Chicago State University Board of Trustees resign or be removed for the ouster of its President Thomas Calhoun. The board voted 6-1 last week to a $600,000 severance package for the popular administrator who had only been on the job for nine months. That $600,000 is equivalent to two years of Calhoun's salary.
Trustees appointed Cecil Lucy as interim president. He's the university's vice president for administration and finance, which means CSU will be paying two presidents at once. The university laid off nearly 40 percent of its staff earlier this year to keep the cash-strapped school afloat.
The severance deal was part of Calhoun's contract which outlined various scenarios for the CSU Board of Trustees to part ways with him. In reaching the deal, both sides have agreed to not "make disparaging remarks," according to Board Chair Anthony Young.
Joining us to talk about the controversial decision is Chicago State University history professor Robert Bionaz, who is the outspoken president of the faculty union who opposes the ouster of Calhoun; state Rep. Jeanne Ives, who wants to expand the Community College Employment Contract Act to include Chicago State so that future severance payouts at public universities only equal a year of pay; state Sen. Donne Trotter (D-Chicago) who is a Chicago State University alum; and Maudlyne Ihejirika, the Chicago Sun-Times urban affairs reporter and assistant city editor.
Our attempts to have members of the board of trustees and members of the Chicago State administration join us were unsuccessful.
---
Related stories: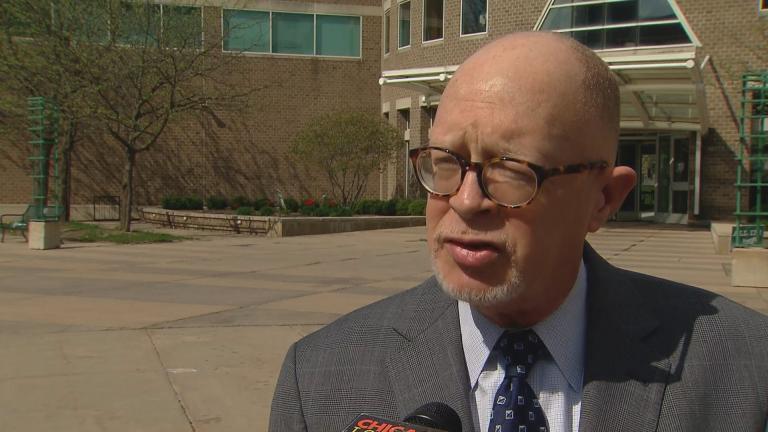 Chicago State Trustees Face Heat After $600,000 Breakup with President
Sept. 16: Chicago State University Trustees voted 6-1 to accept the resignation of President Thomas Calhoun after only nine months on the job, and OK'd a $600,000 severance package for him.
---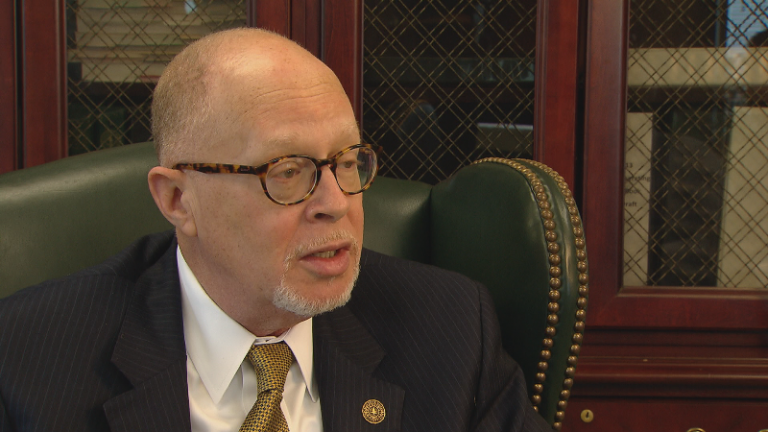 Chicago State University Parting with President After Only 9 Months
Sept. 15: More drama at financially strapped Chicago State University: The president is out after only nine months on the job. Why students and faculty members say they are livid, and why they believe political patronage is the culprit.
---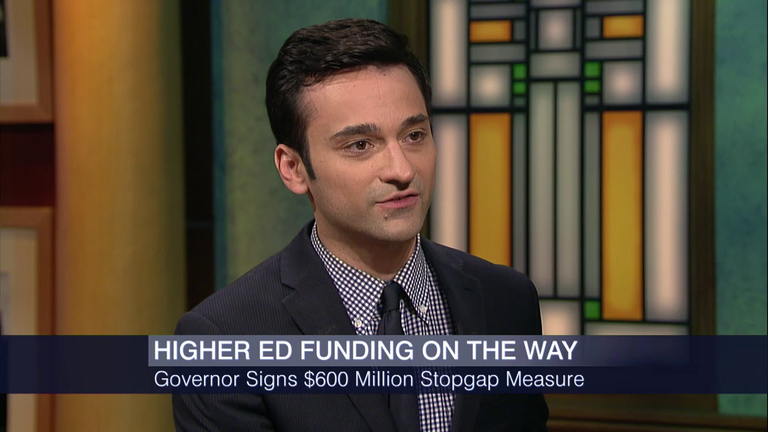 Governor Rauner Signs Legislation to Fund Higher Education
April 25: Gov. Bruce Rauner approves emergency funding for higher education in Illinois. But is it enough to keep Chicago State University and others afloat?
---