AFSCME members protest in Springfield in May 2016. (Amanda Vinicky / Chicago Tonight)
The prolonged standoff between Gov. Bruce Rauner and Illinois' largest public employees' union may lead to an unprecedented strike of state government employees.
Members of American Federation of State, County and Municipal Employees Council 31 will vote between Jan. 30 and Feb. 19. They won't be voting on whether to strike per se, but rather whether to grant AFSCME's Bargaining Committee the authority to call a strike if it sees fit.
"If a majority vote 'yes,' that does not necessarily mean there will be a strike—as the Committee will continue to do everything possible to reach a fair settlement. But it does mean that if all such efforts fail, you will be prepared to go out on strike when the Committee issues the call," AFSCME Director Roberta Lynch wrote in a memo to union membership.
Rauner, a Republican, and AFSCME negotiated for well over a year in an attempt to reach a new contract; the last one expired June 30, 2015. 
At Rauner's request, the Illinois State Labor Relations Board in November declared that the two sides were at impasse. The unanimous ruling grants Rauner the authority to implement his last, best version of a contract – including terms Lynch describes as "harsh."
AFSCME maintains there is still room to compromise, and wants Rauner to agree to come back to the bargaining table. Union attorneys have also filed a lawsuit seeking to prevent Rauner from implementing his contract terms; spokesman Anders Lindall says the strike authorization vote is on a "separate track" from court action.
Rauner's top labor attorney, Dennis Murashko, says AFSCME is "putting Illinois residents at risk."
"It is disappointing that AFSCME refuses to respect the state labor board's bipartisan ruling and work with us to implement a contract that is fair to taxpayers and state employees alike," Murashko said in a statement. 
Follow Amanda Vinicky on Twitter: @AmandaVinicky
---
Related stories: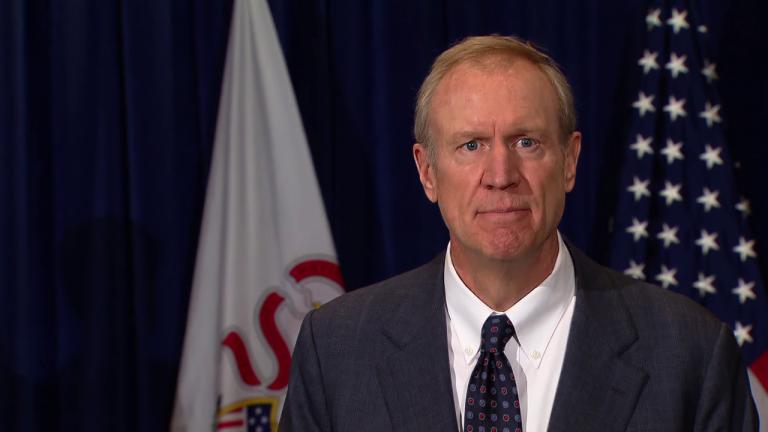 Rauner on 2-Year Anniversary: 'I Will Never Give Up'
Jan. 12: "We made some wonderful progress, also had some frustrations with lack of progress on some key items," Gov. Bruce Rauner said of his tenure Thursday as he took to Facebook Live for a two-year review.
---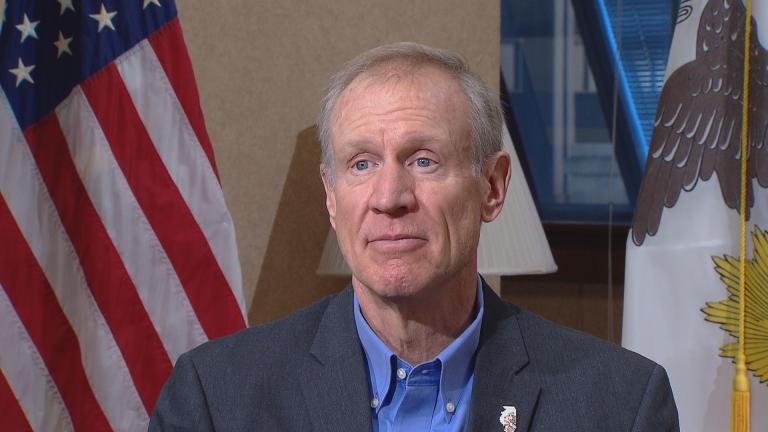 Gov. Rauner on Budget: 'I'm Flexible'
Jan. 4: The state begins the new year, once again, without a budget. A one-on-one with Gov. Bruce Rauner to find out how he plans to finally come to a compromise.
---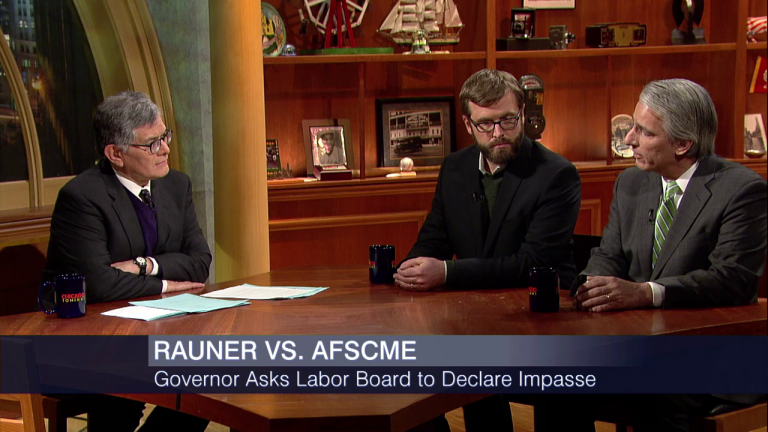 Tension Escalates Between Gov. Rauner, AFSCME
Jan. 18, 2016: Tensions are rising between Gov. Bruce Rauner and one of Illinois' largest unions. We discuss what that could mean for the state.
---