The practice of eugenics – selective human breeding – is usually associated with Nazi Germany. But eugenics gained a foothold in America in the early 20th century. Most states practiced it for a time, but one state kept its program going all the way into the 1970s.
A new documentary by Chicago filmmaker Dawn Sinclair Shapiro looks at the history of North Carolina's eugenics program and how modern-day lawmakers sought state compensation for survivors.
Shapiro joins us to talk about her film, "The State of Eugenics."
Watch the film's trailer.
The State of Eugenics | Trailer from Dawn Shapiro on Vimeo.
---
Below, a Q&A with Chicago filmmaker Dawn Sinclair Shapiro.

Why did you make this film?
I wanted to do something about eugenics and population control, and thought those were just little blips or chapters in the hundred-year battle, if you will, for reproductive freedom. The summer of 2011 is when I learned about the North Carolina eugenics program, and I was transfixed on the potential that there would be political leadership to bring compensation to the survivors, and because the program went so late that there are living survivors. That was kind of compelling me to bring those storylines together in one film, and that's what got me down to North Carolina to get a feel for what would be accessible for my cameras.
When I garnered the access behind the scenes, that's when I knew I had a film. I noticed in a small article that the newly elected speaker of the House was thinking of partnering with Larry Womble. No one was covering that behind-the-scenes drafting and caucus-building.
How did the story resurface in 2002?
What kicked it off was a sort of modern crusade for compensation. It was the result of a partnership that formed between a graduate student, Johanna Schoen, who is a historian today, and an investigative journalist at the Winston-Salem Journal. It really is that kind of leather-strap journalism that occurs at the Winston-Salem Journal.  Archives hidden for decades were brought up, the graduate student partners with journalists, the journalists go out and find the living survivors, the academic has the actual primary source, she's analyzing, she's creating a database, and they partner, and it's that journalism that comes out in December 2002.
But if you look all the way back to Nial and think of it as starting with her case with the ACLU in 1973, the issue gets pushed away with other, bigger headlines. Then it gets resurrected in 2002 by the Winston-Salem Journal series, and the baton gets picked up by Rep. Larry Womble. He was trying to run through the General Assembly in North Carolina to get compensation, and he hit a wall for almost a decade. He forms a political alliance with the newly elected Republican speaker of the House, Thom Tillis, in 2011, and it's the first time in over a hundred years that the Republican Party has control of the General Assembly. Soon after, the Republicans get a supermajority, so they control the House, the Senate, and the governor, so that bipartisan alliance becomes incredibly important.
How did you track down your interview subjects?
I started right away working with a journalist at the Charlotte Observer and then made way to some of the journalists who did the primary articles at the Winston-Salem Journal in 2002. I was also trying to visit with Gov. Beverly Perdue's task force meetings where survivors who had already been vocal and come forward were showing up. So that's where I was making contacts with some of the survivors.
Dorothy I met through Ann Helms at the Charlotte Observer, who had been looking for survivors in Mecklenburg County.  Over the course of two and a half years, I made five or six visits with Dorothy. However with Nial, I didn't film with Nial until a year and a half ago. She was the early trailblazer, she had told her story, and she kept saying, "I just want to put this behind me." So I stopped asking after the first phone call, but I kept in touch. And then, in 2016 in August, she was living in Atlanta and I reached out to her to let her know what was going on with the film because we were digging up the archival, and it took over a year to dig up that archival. We had to transfer it from film. When the footage came in, I was just blown away. There's Gloria Steinem! Eleanor Holmes Norton! And while there were transcripts and some audio, no one had ever seen the film.
I sent it to Nial and her daughter because I thought they should see it. I told her that she did all the heavy lifting back then, we would work with this archival and let the others do the heavy lifting now. Then she said, "I want to talk to you now." We spent three days with Nial in Atlanta.
And Gloria Steinem speaks in the film.
She'd never been interviewed on this subject since the '70s. Can you believe that? I asked her how many interviews have you done about sterilization abuse. She said, "Since the '70s? None." It just came up last year when her book was coming out and she was in a New York Times article with Ruth Bader Ginsburg and they talked at the very top of the article that what brought them together was the sterilization abuse cases at the ACLU. Ruth Bader Ginsburg co-founded the ACLU Reproductive Freedom Project with Brenda Feigman, who is the ACLU attorney who figures heavily in the film. So it was really a great treat for them to see that footage.
This particular issue makes for strange bedfellows politically. Can you talk about how you approached telling the story with its politics?
My style is to show and not tell, and sterilization abuse does not sit squarely in the pro-life, pro-choice debate. Sterilization abuse is about the right to procreate. Everything around pro-life and pro-choice is so politicized, and here we are with a politically centric narrative in this film.
My goal was not to politicize, but if we're going to follow a Republican and a Democrat equally, this is a bipartisan effort, that's what brought me to it, you know, the tale of two politicians, but to say that how can I make this film – that's why I waited six months to interview Gloria Steinem, but she was on a book tour, the last thing she needs is another interview – but I needed the reproductive freedom, reproductive rights advocacy voice, and it had to be Gloria, only she could do it.
And to partner that with Thom Tillis, who would never describe himself as a champion of reproductive rights, to be able to say, we're going to look at this issue from the idea of right to procreate, and Gloria putting it squarely into the arena of reproductive rights, and then elevating it to a discussion about how it should be a fundamental human right.
Thom Tillis is going to tell you I'm coming at it from an overreach and libertarian perspective, and that's his prerogative. It's not an activist film, I can't go peeling away every politician's position, but we can bring in Gloria and Reverend Farber and bring in voices that appeal to everyone. Some people say I didn't politicize the issue enough, but how does that get people talking to each other? 
---
Related stories: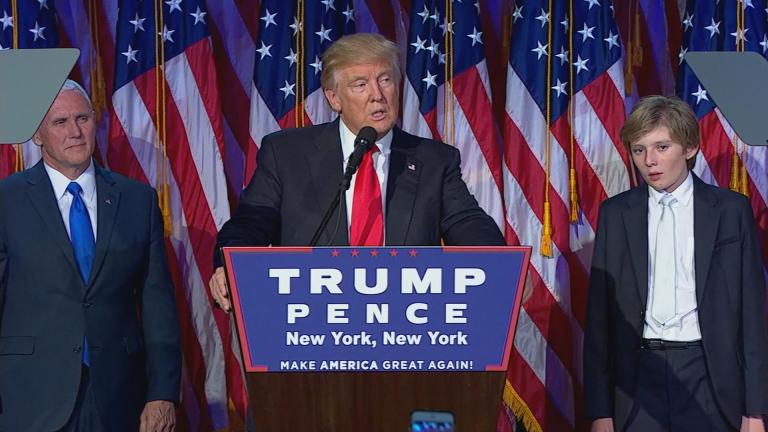 Women to March, Rally in Chicago Day After Trump is Inaugurated
Jan. 4: Thousands of women are expected to march through the city on Jan. 21 – regardless of the weather. "It could be 4 degrees out and we'll be marching," said organizer Liz Radford.
---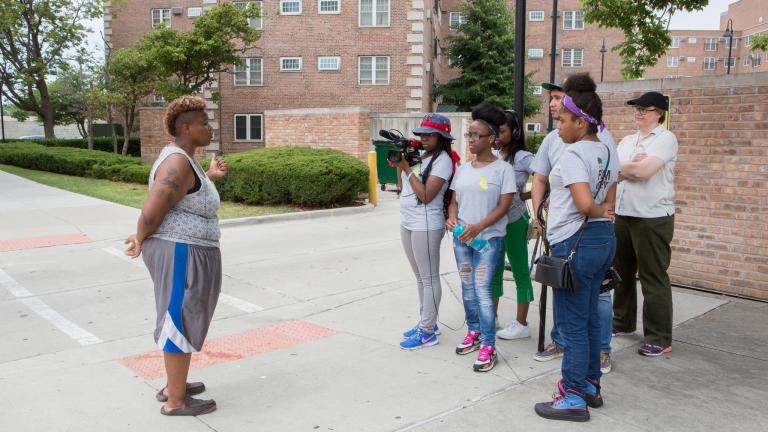 Documentary Project Turns the Camera on Girls in Public Housing
Dec. 6: A new project aims to fill a void in a news cycle that has primarily centered on the issues young men face in the city.
---
Documentary Explores Life of Legendary Writer Maya Angelou
Nov. 15: The moving and powerful life of Maya Angelou: A new film explores the many facets of the acclaimed poet and writer.
---