A little more than eight years ago, Barack Obama gave his presidential acceptance speech in Grant Park. Tuesday, he'll bookend his presidency with a much anticipated farewell address at McCormick Place.
Just what will he say, who's going, and how will the city be affected? We'll bring you the latest.
The speech will take place at 8 p.m. Tuesday at McCormick Place Lakeside Center. The doors open at 5 p.m., and it is a ticketed event. Fans waited in long lines over the weekend to pick up free tickets to the event. Patrons are urged not go without a ticket, and there will be heavy security.
Monday, we found some of those tickets being resold on Craigslist for as much as $5,000. Consumer advocacy groups like the Better Business Bureau are urging people to use extreme caution if they indeed want to drop money for the event – there is no guaranteed way to guard against fraud.
As for logistics: All of the museums on the museum campus have announced they'll close at 1:30 p.m. or 2 p.m. to make way for the expected heavy traffic and security provisions. There will also be extra CTA Green Line and bus service around McCormick Place to handle the crowds.
As to the substance: The president says he will follow the tradition of farewell addresses started when George Washington delivered his after two terms. It is likely to use the collective "we" to tout the accomplishments of the administration.
Over the weekend, Obama gave a microcosm of what the speech will entail.
"Together we've turned an economy that's been shrinking and losing jobs to one that's growing and creating jobs, with poverty falling, incomes rising, and wages that have jumped more in the past few years than any time in the past few decades," Obama said in his weekly address. "Together we've achieved what had eluded politicians of both parties for a century. We've moved 20 million Americans from uninsured to insured, and discrimination against Americans that had a preexisting condition."
A lot of current and former advisors are expected to be in attendance Tuesday, as are elected officials from Chicago and Illinois. We're told many lawmakers will leave the lame duck session in Springfield to attend the speech.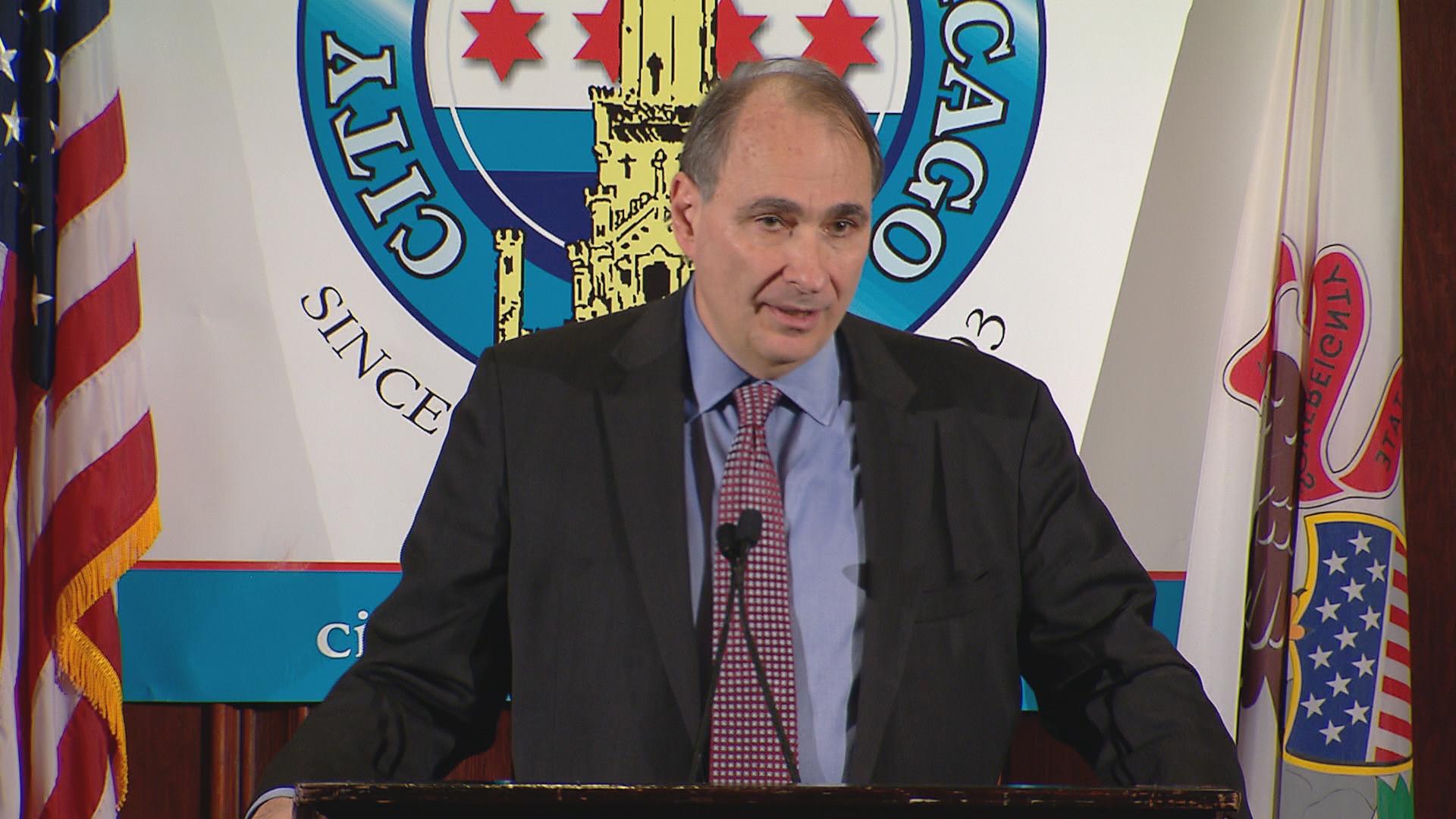 David Axelrod (Chicago Tonight)
Meanwhile, the architect of the president's two campaign victories and former top advisor, David Axelrod, said Monday he hopes the speech is more than a retrospective. He says he would like the president to give a direct assessment of what he says is the politically perilous atmosphere the country has entered, and a road map to combat it.
"What is worrisome is the fundamental erosion of trust in institutions, the institutions of government, politics, news media, and that is very threatening," Axelrod said. "I hope he speaks to some of those challenges that we face, because that's something that all Americans should care about regardless of political affiliation."
I asked Axelrod how he would advise Obama to approach his role post-presidency, where most modern presidents have taken a step back and refrained from criticizing their successors.
Axelrod said that Obama might take that tack, but then jump in the fray and speak out if he believes that Democratic principles are being attacked.
Follow us on Twitter: @paschutz | @WTTW
---
Related stories: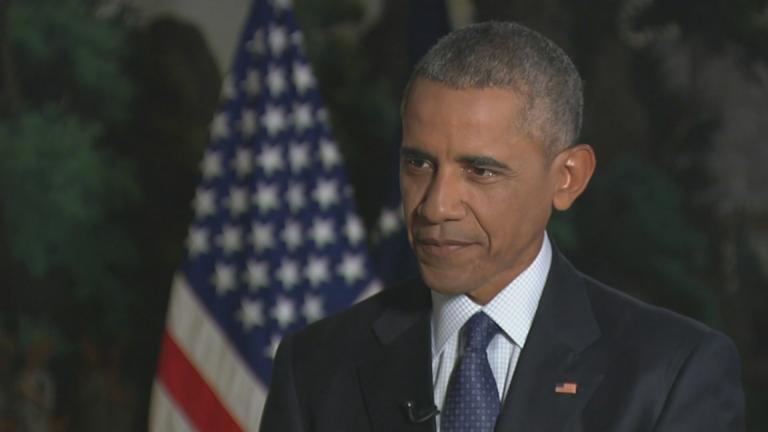 President Obama Joins Carol Marin for One-on-One Interview
Jan. 5: Chicago Tonight correspondent Carol Marin asks the president about his legacy, violence in Chicago and whether he would consider pardoning disgraced former Illinois Gov. Rod Blagojevich.
---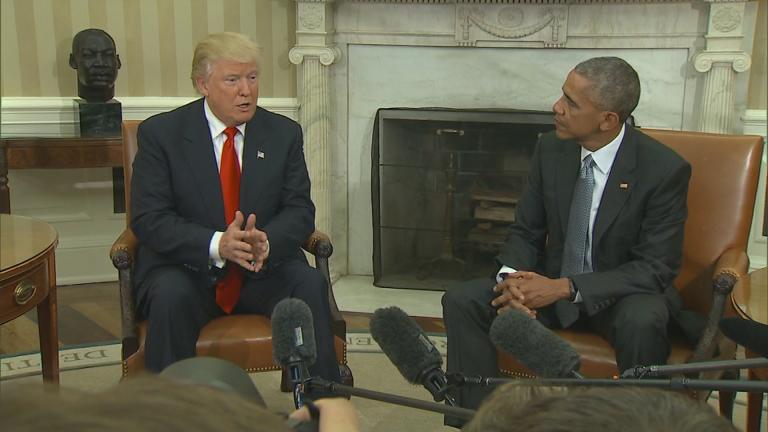 Trump, Obama Meet at White House
Nov. 10: It once seemed unthinkable: President Obama and President-elect Trump met at the White House for the first time Thursday. A closer look at the meeting, and what's ahead for Democrats and Republicans.
---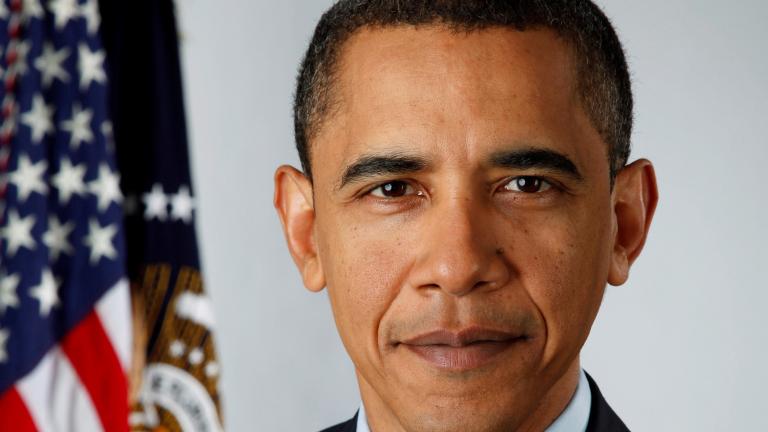 Obama Urges Bipartisanship in Address to Illinois General Assembly
Feb. 10: President Barack Obama addressed a joint session of the Illinois General Assembly on Wednesday afternoon—nine years to the day after he announced his run for the White House on the steps of the Old State Capitol.
---