Just a few days before his farewell address at McCormick Place convention center in Chicago, President Barack Obama invites local journalists to the White House for one-on-one interviews.
Chicago Tonight correspondent Carol Marin was among the Chicago journalists invited.
Marin, who interviewed Obama on Thursday as political editor for NBC 5, asked the president about his legacy, the violence erupting from his hometown of Chicago and whether he would consider pardoning disgraced former Illinois Gov. Rod Blagojevich.
Earlier in the day, Marin and other reporters attended briefings from White House Press Secretary Josh Earnest and other Obama administration officials.
Marin has been seeking an interview from the president since he took office. She had interviewed Obama when he was a state senator, U.S. senator and first running for president.
"We've been waiting eight years, but whenever you get it, you get it," Marin said. "And you're grateful whenever you can talk to the president of the United States."
Obama's final lap of media appearances and speeches as an outgoing president is in part ceremonial, but Marin said Obama and his administration are also determined to affirm their accomplishments of the past eight years before President-elect Donald Trump enters the White House.
"I think he's emotional," Marin said. "This is a very serious walk down memory lane. They're going to spend this time saying with some vigor who they are, who they were, what they did and why they feel it mattered."
Roughly two weeks ahead of his departure from the White House, Obama met with Democratic legislators on Wednesday morning to discuss defending against a repeal of the Affordable Care Act, Obama's landmark legislation that overhauled the U.S. health care system.
Meanwhile in Washington, Vice President-elect Mike Pence was with Republican congressional leaders, strategizing how to dismantle and replace the law, also known as Obamacare.
As a journalist who's covered multiple White House administrations, Marin said the job doesn't necessarily get easier based on who's in the Oval Office.
"Every one of these administrations is deep into message control," Marin said. "It hasn't been easy [covering Obama]. But then, nor was it easy with Bush or Clinton.
"With each passing administration, they are ever more sophisticated at trying to keep us from crossing the gate."
Chicago Tonight will broadcast Marin's full interview with the president Thursday night.
Follow us on Twitter: @EvanRGarcia | @CarolMarin | @WTTW
---
Related stories: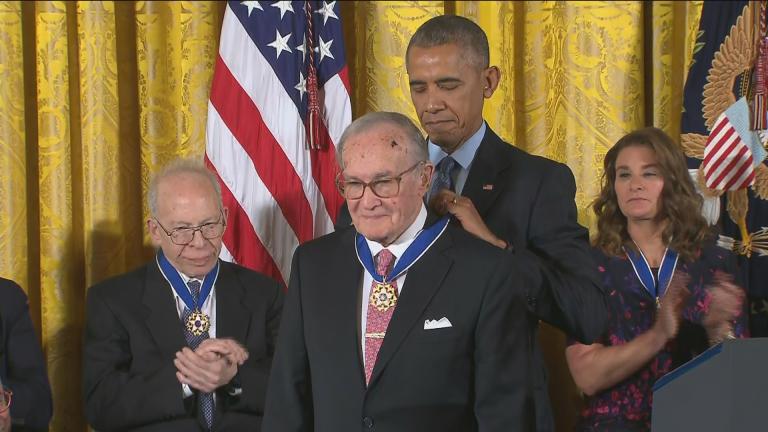 Newt Minow Receives Presidential Medal of Freedom
Nov. 22: The last surviving member of the Kennedy administration and former chairman of WTTW received the nation's highest civilian honor from President Barack Obama on Tuesday.
---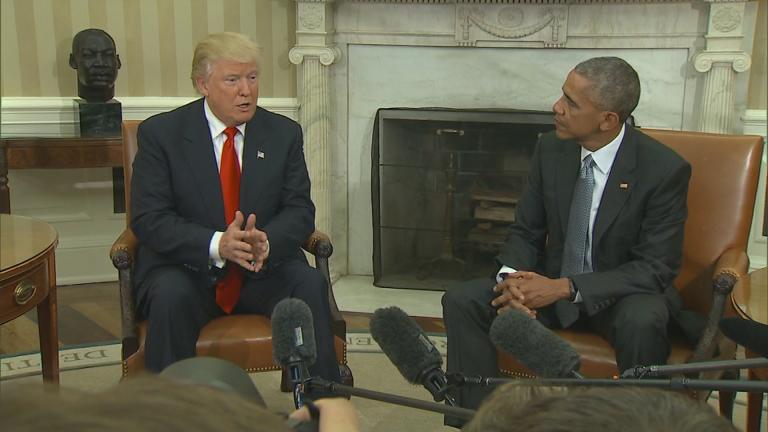 Trump, Obama Meet at White House
Nov. 10: It once seemed unthinkable: President Obama and President-elect Trump met at the White House for the first time Thursday. A closer look at the meeting, and what's ahead for Democrats and Republicans.
---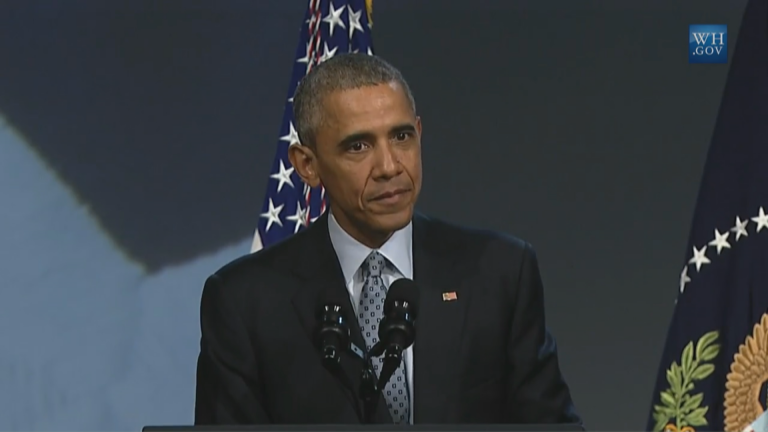 In Chicago, President Obama Talks Criminal Justice and Racial Profiling
Oct. 27, 2015: President Barack Obama talks guns, crime and policing in Chicago at a gathering of police chiefs from around the country. But he acknowledges the growing the violence in his hometown and being a victim of racial profiling.
---