In a Wall Street Journal op-ed, a Wicker Park elementary parent claims the Chicago Teachers Union stopped parents who volunteered to staff their children's school library after its librarian was laid off. (Woomiusee / Wikimedia Commons)
A Wicker Park elementary parent called out the Chicago Teachers Union over the weekend on a national stage, claiming the union stopped parents who volunteered to staff their children's school library after its librarian was laid off.
Mark Hendershot, a parent at A.N. Pritzker Elementary, penned an op-ed titled "The Library Lockout at Our Elementary School" published online by The Wall Street Journal in which he criticizes CTU for keeping parents from temporarily filling in to work a "union job" earlier this school year.
In the article, Hendershot said his 6-year-old first-grade daughter and her schoolmates have been unable to access library resources at Pritzker since their librarian was let go last fall.
Dozens of parents volunteered to fill the librarian's role on a short-term basis until a full-time replacement could be found, but Hendershot said that plan was shot down before it got off the ground when a CTU member filed a formal complaint.
"Although the parents intended to do nothing more than help students check books in and out, the union claimed that the parents would be impermissibly filling a role reserved for teachers," he wrote. "The volunteer project was shut down following the meeting and the library is currently being used for dance classes."
In a statement provided Monday, a CTU spokesman defended that decision, stating that a volunteer librarian would in fact violate the terms of the union's contract with the Chicago Board of Education.
Pritzker's local school council eliminated the librarian position in lieu of a teaching spot following district budget cuts in the fall. But in an effort to maintain library services for students at the school, the LSC organized volunteers to serve as librarians on a rotating schedule.
According to the union, one LSC member went as far as asking the outgoing librarian to train her in the various procedures of that role before a formal grievance was filed.
"The Chicago Teachers Union has offered and continues to offer its full support to the Pritzker Elementary Local School Council in organizing and advocating for restoration of lost funding and its librarian position," CTU Communications Coordinator Ronnie Reese said in an email.
Like many CPS schools, the regional gifted center in Wicker Park came in below its enrollment projections at the start of the 2016-17 school year.
Pritzker was expected to have about 760 students enrolled, but 10th day data from CPS put that total at 707 students. That figure, however, jumped up to almost 750 students by the time 20th day numbers were finalized in October.
More than 1,000 teachers and support personnel were let go districtwide in August before the school year began. Almost 250 more – including 187 CTU members – were laid off in October.
Hendershot briefly criticized City Hall for failing to resolve the district's budget crises, but he focused blame squarely on the union for demanding pay increases and pension payments from CPS during its labor negotiations last fall.
"To avoid a strike, the city agreed to both demands," he wrote. "This only reduces the pool of money available to pay additional instructor salaries and maintain head count."
Despite the budget cuts and an overall lack of revenue for the city's public schools, Reese maintained the agreement between CTU and CPS cannot be "delegated to non-bargaining unit volunteers."
Follow Matt Masterson on Twitter: @ByMattMasterson
---
Related stories: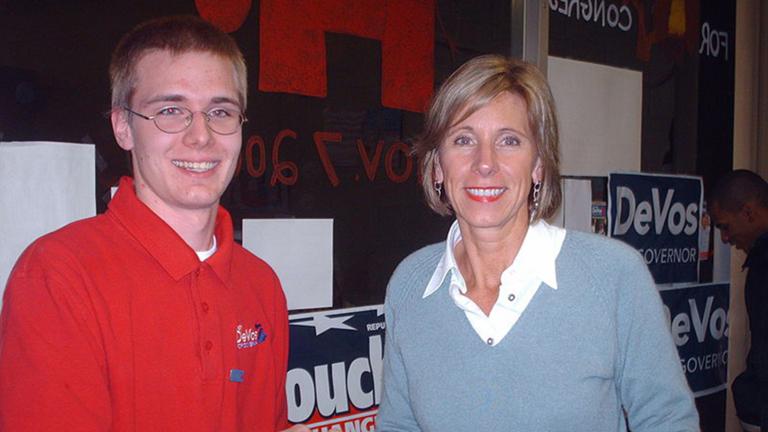 Teachers Union Leaders Blast Trump's Pick for Education Secretary
Nov. 23: President-elect Donald Trump on Wednesday tabbed billionaire donor and school choice activist Betsy DeVos as the next federal Secretary of Education, a move the head of the Illinois Federation of Teachers immediately called "hugely troubling."
---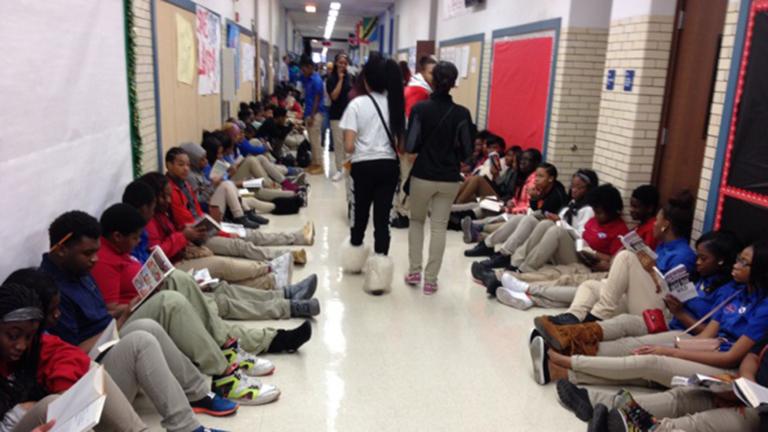 Librarian at Center of Student Protest Last Year Among Latest CPS Cuts
Oct. 4: Sara Sayigh, a 60-year-old librarian on the historic DuSable High School campus, was one of nearly 250 educators and support staff CPS laid off this week because of shrinking budgets and declining enrollment.
---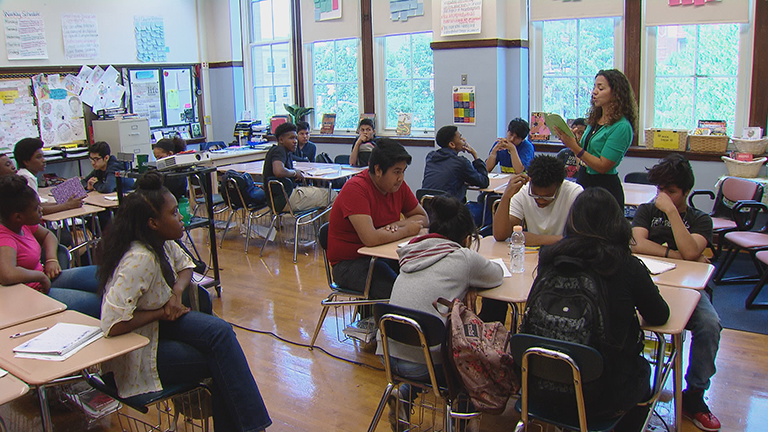 CPS to Cut More Than 1,000 Teaching, Support Staff Positions
Aug. 5: Declining enrollment and vacancies at other schools cited as Chicago Public Schools announces layoffs for hundreds of educators.
---