From left: Defendants Tesfaye Cooper, Jordan Hill, Tanisha Covington and Brittany Covington in front of Judge Maria Kuriakos Ciesil. (Thomas Gianni courtroom sketch)
Three teenagers and a 24-year-old woman accused in the kidnapping and torture of a mentally disabled man were denied bail Friday afternoon.
Police say on Tuesday, the four suspects live-streamed their alleged crime on Facebook in which they can be heard taunting and cutting the bound and gagged victim while using racist remarks and anti-Donald Trump language.
In denying bail to the four defendants, all African-Americans, Cook County Circuit Court Judge Maria Kuriakos Ciesil asked them where their sense of decency was. "I don't see it," she said. Police say all four have confessed to their roles.
At the court hearing, prosecutors also revealed that the white, 18-year-old victim suffers from schizophrenia and attention deficit hyperactivity disorder.
The streamed video went viral almost immediately, making headlines around the world and helping investigators track down the suspects.
Charged are 18-year-old Jordan Hill of Carpentersville, Tesfaye Cooper and Brittany Covington, both 18, and Covington's 24-year old sister, Tanishia Covington. The four are charged with aggravated kidnapping, hate crime, aggravated unlawful restraint and aggravated battery with a deadly weapon. Hill is also charged with possession of a stolen vehicle.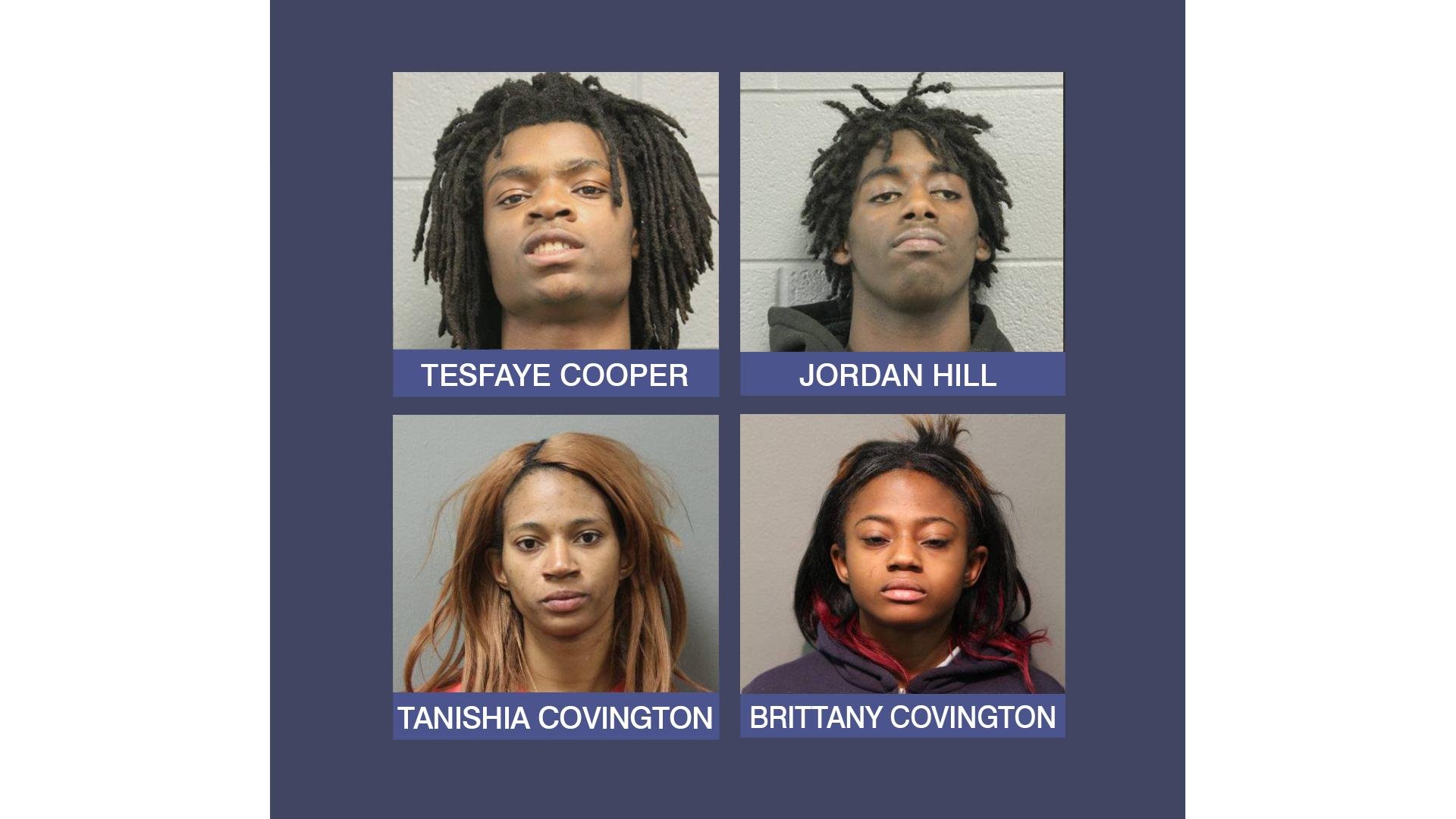 Investigators say the victim from Crystal Lake is friends with Hill, who picked him up on New Year's Eve in a van allegedly stolen by Hill. Chicago police officials say the victim went with Jordan to a house in the 3400 block of W. Lexington Street on the city's West Side where the young man got into a "play fight" with Jordan, and things escalated from there. They were joined by the three other suspects who tied up the victim. In the video, the perpetrators make fun of his disability while cutting him on the head and dropping ashes from what police say appear to be blunts into the wound. In another clip, the victim is seen being forced to drink out of a toilet.
Investigators say the victim was able to escape from his alleged captors after a neighbor called police. Responding officers found the young man wandering on the West Side in a daze, bloodied and wearing shorts and a tank top. The four suspects were taken into custody shortly after.
A Cook County assistant state's attorney says the victim was treated and released for cuts to his head, face and body and a stab wound to his left arm.
The story made headlines around the world with President Barack Obama calling the alleged acts "despicable." 
---
Related stories: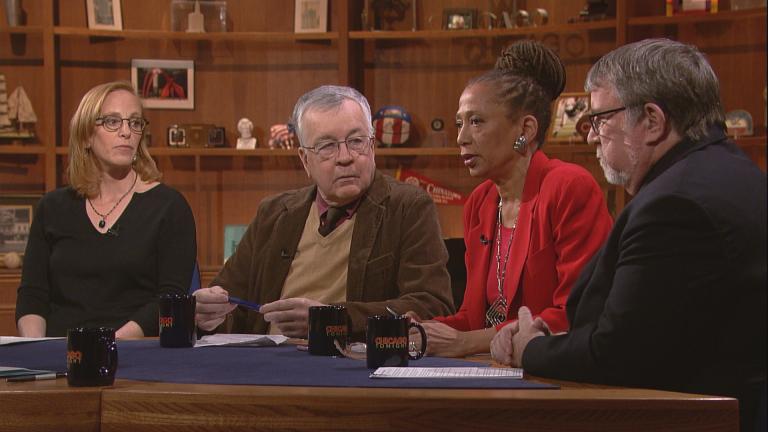 Week in Review: Spotlight Still on Chicago Police
Jan. 6: Hate crime charges after a disabled man is attacked. The feds plan to release a report on Chicago police. Rauner is skipping Donald Trump's inauguration. And the Bears won't commit to Jay Cutler. These stories and more with Joel Weisman and guests.
---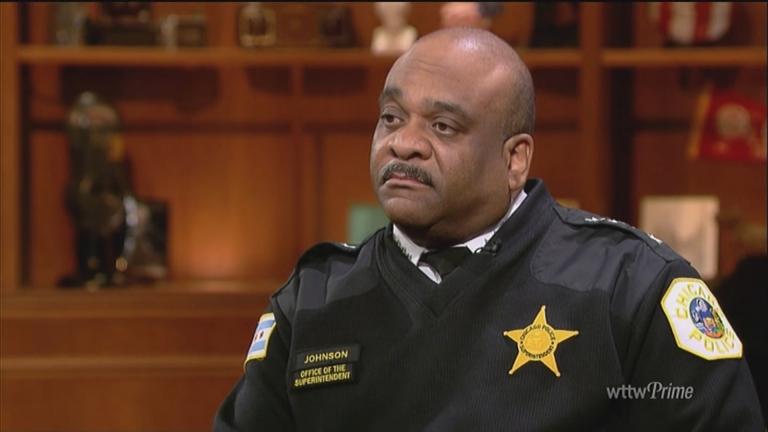 Police Superintendent Eddie Johnson on Chicago's Violent 2016
Jan. 3: "The violence in this city is more about what the bad guys are doing and not so much about what the police are or are not doing," Chicago Police Superintendent said during an interview with Eddie Arruza. Hear the full conversation.
---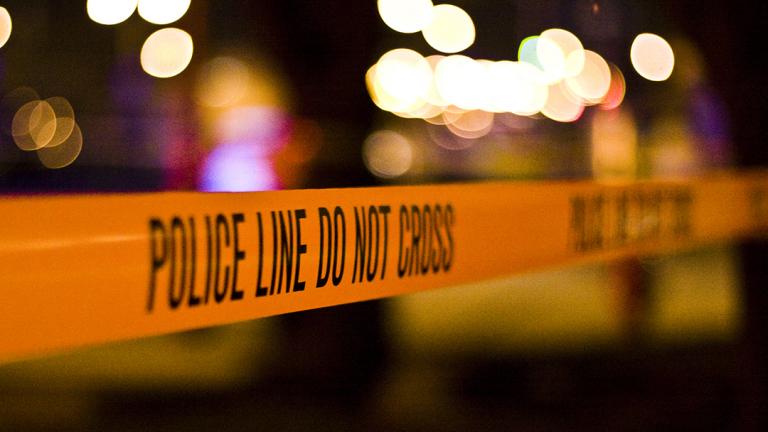 Shootings Wounding Chicago Children Rise in 2016, But Few Arrests Made
Jan. 3: A new WBEZ report focuses on Chicago children hurt and killed by violence in 2016.
---