2016 ended with a grim statistic: 762 homicides in Chicago. That tally was more than the total murders in New York City and Los Angeles combined.
A WBEZ analysis showed a startling trend: a greater proportion of the victims were children. Last year, 41 children under age 14 were killed or wounded in Chicago shootings. That's nearly the same number as the previous three years combined.
WBEZ producer Patrick Smith also discovered that of those 41 kids caught in the crossfire, there have only been three arrests. "Both the police and residents say people who know what happened don't come forward," Smith said. 
Chicago Police Superintendent Eddie Johnson spoke with Smith and vows things will get better when 350 detectives are promoted over the next two years. Those promotions will mean a 40-percent increase in the force to investigate shootings.
Smith also interviewed the grandparents of 6-year-old Tacarra Morgan, who was shot in the stomach while she sat on her family's front porch over the summer with her mother and grandmother.
Her grandfather, Arthur Morris, blames the police for not doing more to actively go after the perpetrators and to solve his granddaughter's shooting. Smith says Morgan's grandmother, Johnnie Morris, is more forgiving. "She thinks the police are overwhelmed with the increasing number of shootings and crime," Smith said.
Smith interviewed victims, their families, Chicago police and criminologists for his story. They tell him that they believe shooters don't seem to care about collateral damage anymore. 
"You hear from everyone that it's different than how it used to be – that there was an effort in the 'good old days' to protect innocent victims," Smith said.  "Forty-one victims is way more shootings than in the past."
Both Superintendent Johnson and Morgan's grandparents say police need the community's help to catch the shooters. But victims of violence feel a sense of hopelessness.
"The shooters are kids themselves, teens and young people who have no hope for their lives," Smith said. "They all feel neglected in the neighborhoods and there are more people shooting and at random."
Morgan survived the shooting with only a scar left on her belly. But the scars of the trauma remain for her and her family.
"It leaves a huge impact," Smith said. "Tacarra watches every car that rolls in front of her house. She doesn't like loud noises and drops to the floor when shots ring out. 
"Her mom now has high blood pressure and her grandma is afraid to go outside.  There's a sense that no one is safe.  If they could, they would want to move."
Smith joins us to discuss his findings.
---
Related stories: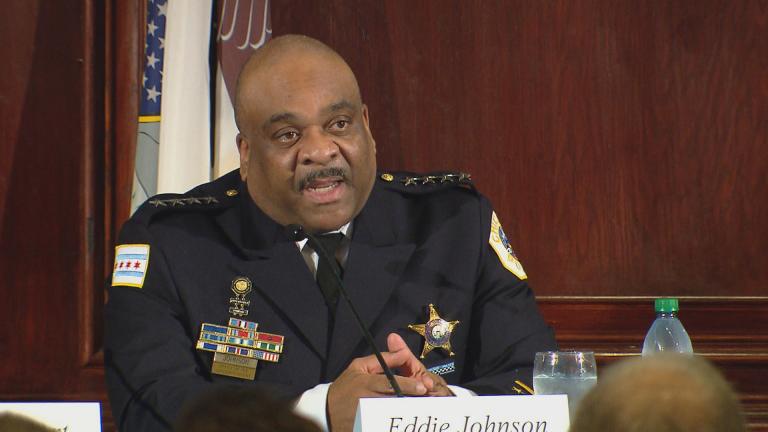 Police Superintendent Eddie Johnson on Chicago's Violent 2016
Jan. 3: Last year, the Chicago Police Department recorded 762 homicides. That's a nearly 60 percent upsurge from last year's homicide rate. CPD Superintendent Eddie Johnson joins us to discuss the city's violent crime and how the police department plans to combat it.
---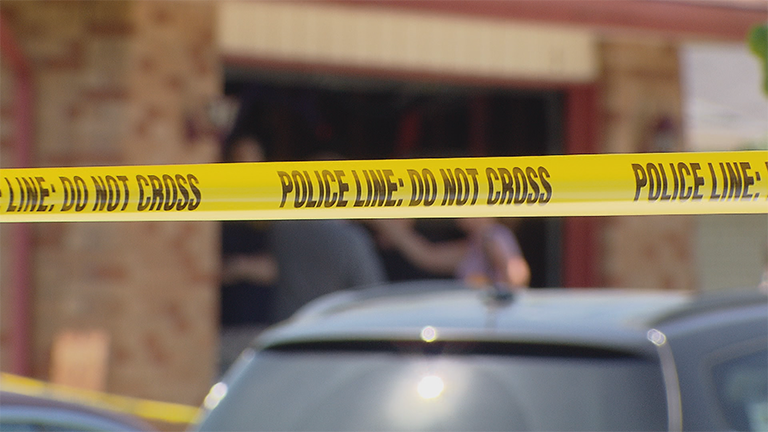 Study: Exposure to Violence Can Trigger PTSD Symptoms
Dec. 16: A new study reveals a possible link between African-American women who live in impoverished neighborhoods and the chances of developing post-traumatic stress disorder.
---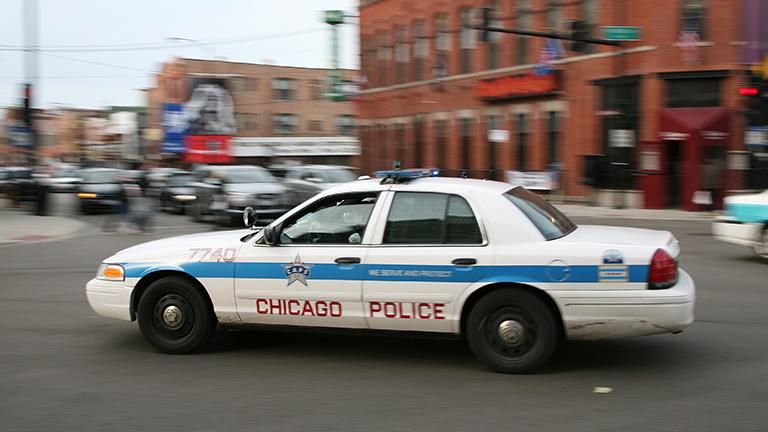 An In-Depth Look at the Victims of Chicago's Violent Year
Nov. 22: Telling the stories behind Chicago violence statistics: Meet two New York Times reporters tracking a group of summer shooting victims.
---