Newt Minow, the last surviving member of the Kennedy administration, who famously called television of the 1960s a "vast wasteland," received the Presidential Medal of Freedom from President Barack Obama on Tuesday.
Obama was once an intern at Minow's Loop law firm and it was there that he was to meet his future wife Michelle, who was assigned to be his mentor.
The president referenced that earlier association during the award ceremony, when he noted: "As far as I know, (Minow) is the only one of today's honorees who was present on my first date with Michelle."
On a more serious note, Obama said that for Minow, advocating in the public interest had "been the heartbeat of his life's work."
Minow, a former chairman at WTTW who celebrated his 90th birthday earlier this year, is widely regarded as a pivotal figure in the development of public television.
He was just 34 years old when he was tapped by the Kennedy administration in 1960 to serve as Chairman of the Federal Communications Committee.
The following year he delivered a blistering speech about the quality of American television to the National Association of Broadcasters in which he said the following:
"When television is good, nothing – not the theater, not the magazines or newspapers – nothing is better. But when television is bad, nothing is worse. I invite each of you to sit down in front of your television set when your station goes on air and stay there for a day ... I can assure you that you will observe a vast wasteland."
Ultimately, that speech led to the creation of America's public television system when Minow became the founder, and later chairman, of PBS.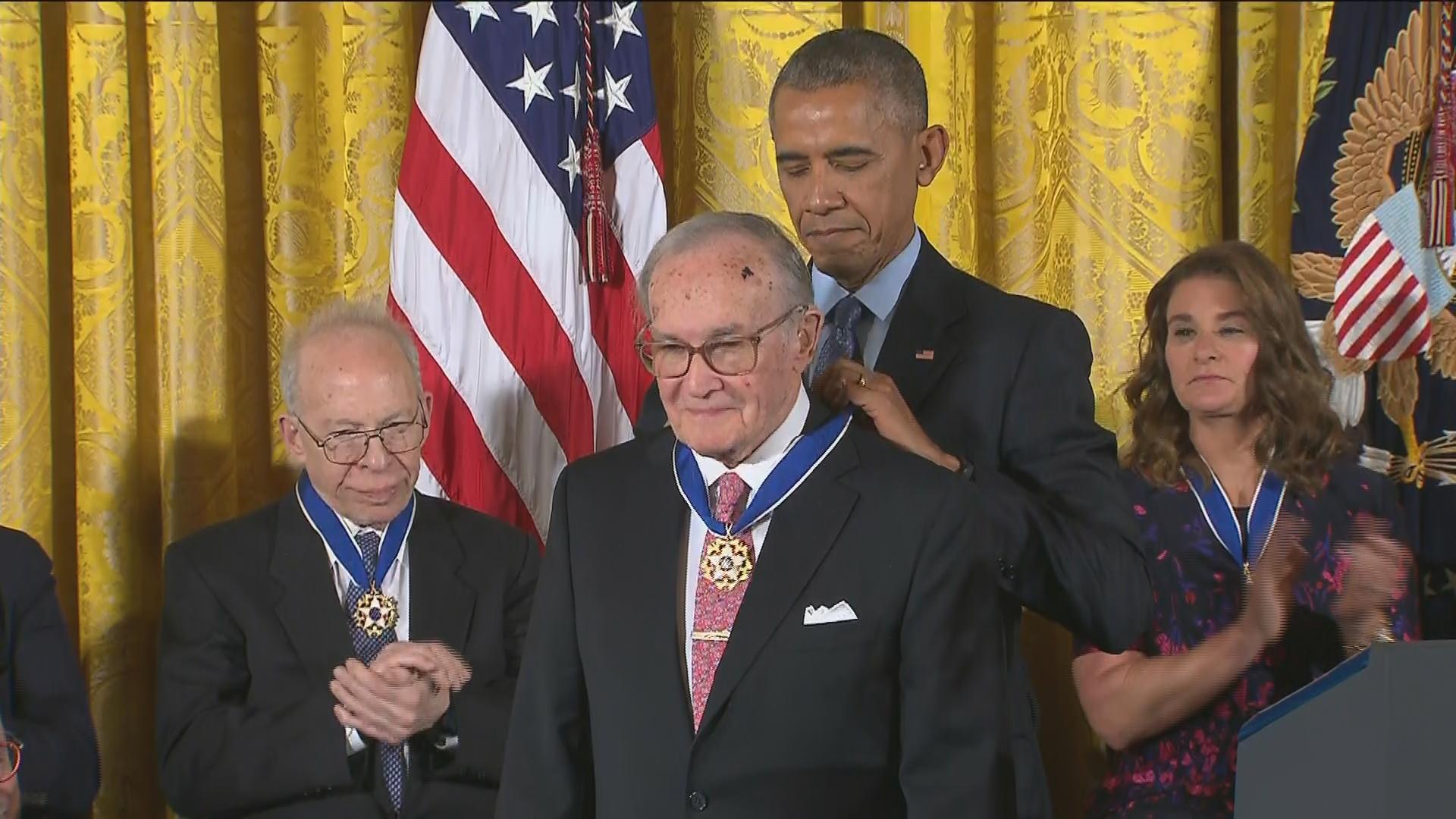 Born in Milwaukee to immigrant parents, Minow served in the U.S. Army during World War II and subsequently graduated from Northwestern University law school in 1950. He went on to become a law clerk to Chief Justice of the Supreme Court Fred Vinson.
Minow was also assistant counsel to Illinois Gov. Adlai Stevenson and worked on Stevenson's two failed presidential campaigns, during which time he became friends with Robert F. Kennedy. It was that relationship that brought him to the attention of future president John F. Kennedy.
During his tenure at WTTW, the station held its first membership drive, won its first Emmy Award and became the most-watched public television station in the United States. Minow also created a fellowship program for aspiring journalists that allows them to work with the Chicago Tonight team, aptly named the Minow Fellowship.
"Everyone at WTTW was delighted to learn that this prestigious award is being bestowed on Mr. Minow, a true visionary, longtime friend, and generous mentor to many public media executives over the years," said WTTW President and CEO Dan Schmidt. "He is a monumental figure in the history of media in America, and I can think of no one who has had a bigger impact on the quality of its content."
Among the other luminaries to receive the nation's highest civilian honor were Chicago Bulls basketball great Michael Jordan, Kareem Abdul-Jabbar, Bill and Melinda Gates, Ellen DeGeneres, Robert DeNiro, Bruce Springsteen, Diana Ross and former University of Chicago professor Dr. Richard Garwin.
Video: Obama introduces Michael Jordan and presents him with the Medal of Freedom.
---
Related stories: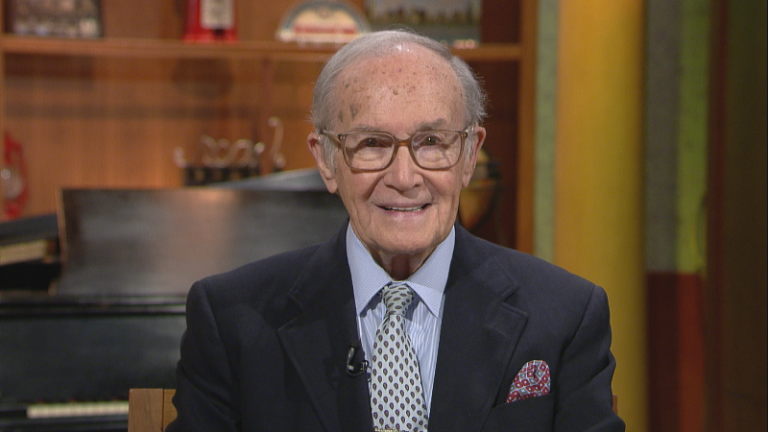 Newton Minow Named Presidential Medal of Freedom Recipient
Nov. 16: President Barack Obama announced Wednesday the former WTTW Chairman and 20 others will receive the nation's highest civilian honor at a ceremony later this month.
---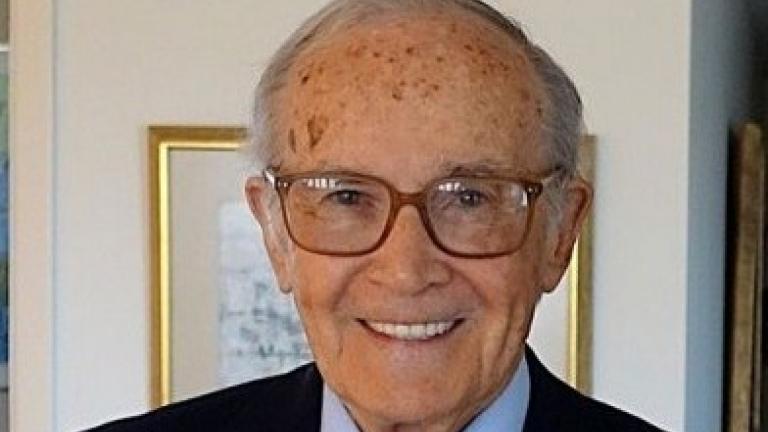 Celebrating Newton Minow's 90th Birthday
Jan. 14: Former FCC chairman and WTTW trustee emeritus Newton Minow turns 90 on Sunday. In honor of his upcoming birthday, we share 10 things about him that might just surprise you.
---
Newt Minow on Donald Trump's Candidacy, Problems with the Primary Process
July 23, 2015: He famously called television a "vast wasteland," but Newton Minow's influence goes far beyond that iconic phrase. Geoffrey Baer sat down with Minow to talk about some current political issues.
---