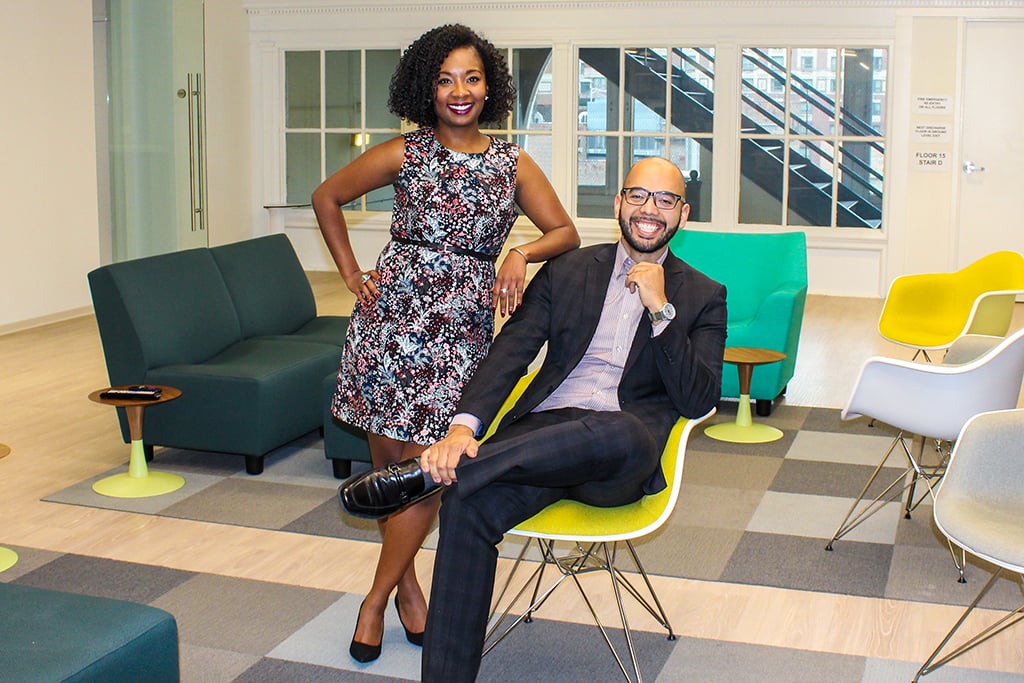 Marie Dandie, left, and Jacob Allen founded pilotED in 2013, an after-school program helping Chicago students improve their grades and build a personal identity. They'll look to grow that into their own charter school in the coming years. (Courtesy of pilotED)
The brains behind a local nonprofit offering after-school help to Chicago students were included this week on a list highlighting the work of some of the rising young entrepreneurs across the country.
pilotED co-founders Jacob Allen, 28, and Marie Dandie, 27, were recognized for their work with inclusion in the education section of Forbes' annual "30 Under 30" list, which features the work of innovators, celebrities and leaders in various fields across the country who are under the age of 30.
"It's been a whirlwind," Allen told Chicago Tonight during a phone interview. "First and foremost, as school founders of color, we are constantly in places on both coasts, here in Chicago (and) everywhere we go geographically, we keep realizing that there are very few founders of color for schools that are serving students of color."
Started in 2013, pilotED's after-school program uses a three-tiered curriculum focusing on academic success, civic engagement and social identity. Since then, the five-member team has provided tutoring and mentorship services to more than 100 charter school students and their families on Chicago's South and West Sides.
That broad focus means students discuss an array of topics ranging from neighborhood demographics and urban violence to racial and gender identities.
Dandie and Allen were unaware they would be included in the 30 Under 30 list – published Tuesday and featuring industry leaders working in sports, entertainment, retail and more  – until late last year, when their organization received a cryptic email from a Forbes editor asking if the two were still under the age of 30.
Born and raised in Los Angeles, Allen moved to the Midwest to begin work with the NAACP in Wisconsin before moving on to Teach For America in Chicago, and eventually, joining with Dandie to create pilotED.
"What we realized as educators previously before starting the program was that, be it gun violence, incarceration rates, high school dropout rates – I mean really a lot of the statistics that plague both the South and West Side – we realized that those things were happening around our students," Allen said.
"But there was very little being done in the classroom to address what that actually means for a student's future, what it means for their academic success or failure."
On its website, pilotED claims 88 percent of students involved in the program saw a significant drop in school discipline and more than nine in 10 are projected to graduate high school. Those same students have also seen, on average, a 28-percent increase in attendance rate and a half-point GPA boost.
Allen and Dandie are now looking to build on that success, pivoting their organization away from after-school programming and focusing instead on creating their own charter school.
"What that will be is a K-8 school," Allen said, "serving traditional subjects such as English, math and social studies, but making sure that all of those classes … are focused on that identity and that sociology background."
They hope the school can serve up to 500 students and will be open in time for the 2018-19 school year.
---
But one of several questions that remain unanswered about that school is where it will be located. Though initially planned for Chicago, Allen feels local perceptions of charters have begun "souring," citing a reduction in funding and available structural resources.
A cap included in Chicago Public Schools' new labor agreement with the Chicago Teachers Union also limits the number of charters that can be approved over the next three years, though the district still has some wiggle room before reaching that limit. At its meeting last month, the Board of Education authorized renewals for 10 charters citywide. But no applications to open new charters were brought forth.
Allen said pilotED has been contacted by school districts in Indianapolis and Oakland, and is considering a move outside Chicago.
"So we're kind of going through a reorganization right now to look at our next five- to 10-year projection," he said, "and see if it makes sense to be here or potentially serve students in another district."
Follow Matt Masterson on Twitter: @byMattMasterson
---
Related stories: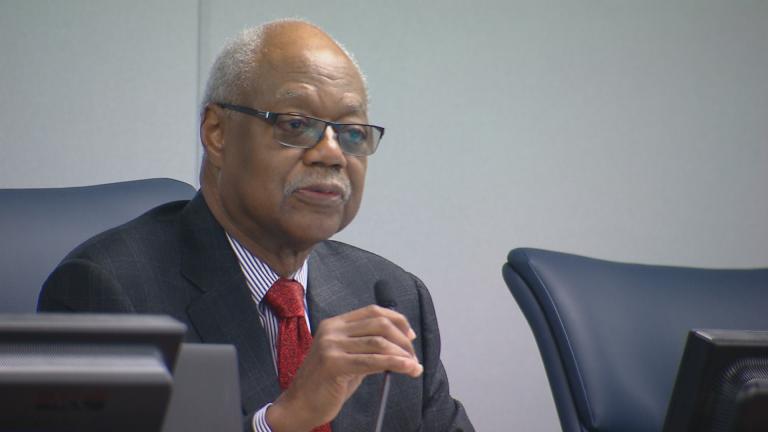 CPS Board Approves Revised Budget With $215M Gap
Dec. 7: Chicago Public Schools has a budget, but it could change again before the end of the school year.
---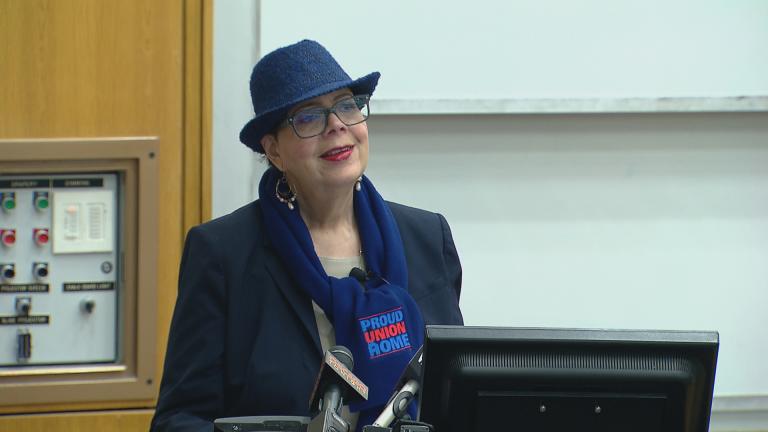 CTU President Karen Lewis Calls for Fewer Charters, More Revenue
Nov. 30: With labor negotiations finished and a new contract finalized, Chicago Teachers Union President Karen Lewis is now calling for an end to the "explosion" of charter school chain growth.
---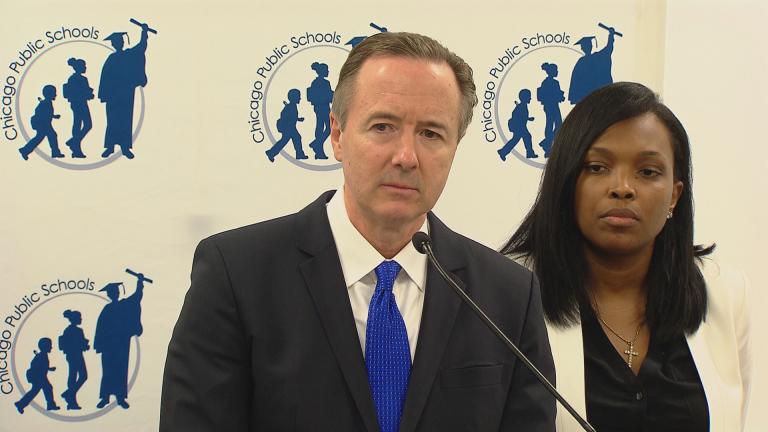 CPS, Teacher Contract to Cost District More Than $9.4 Billion
Nov. 2: Chicago Public Schools released the first look at the agreement's financial layout Wednesday morning, hours after more than 70 percent of Chicago Teachers Union members voted in favor of the contract.
---