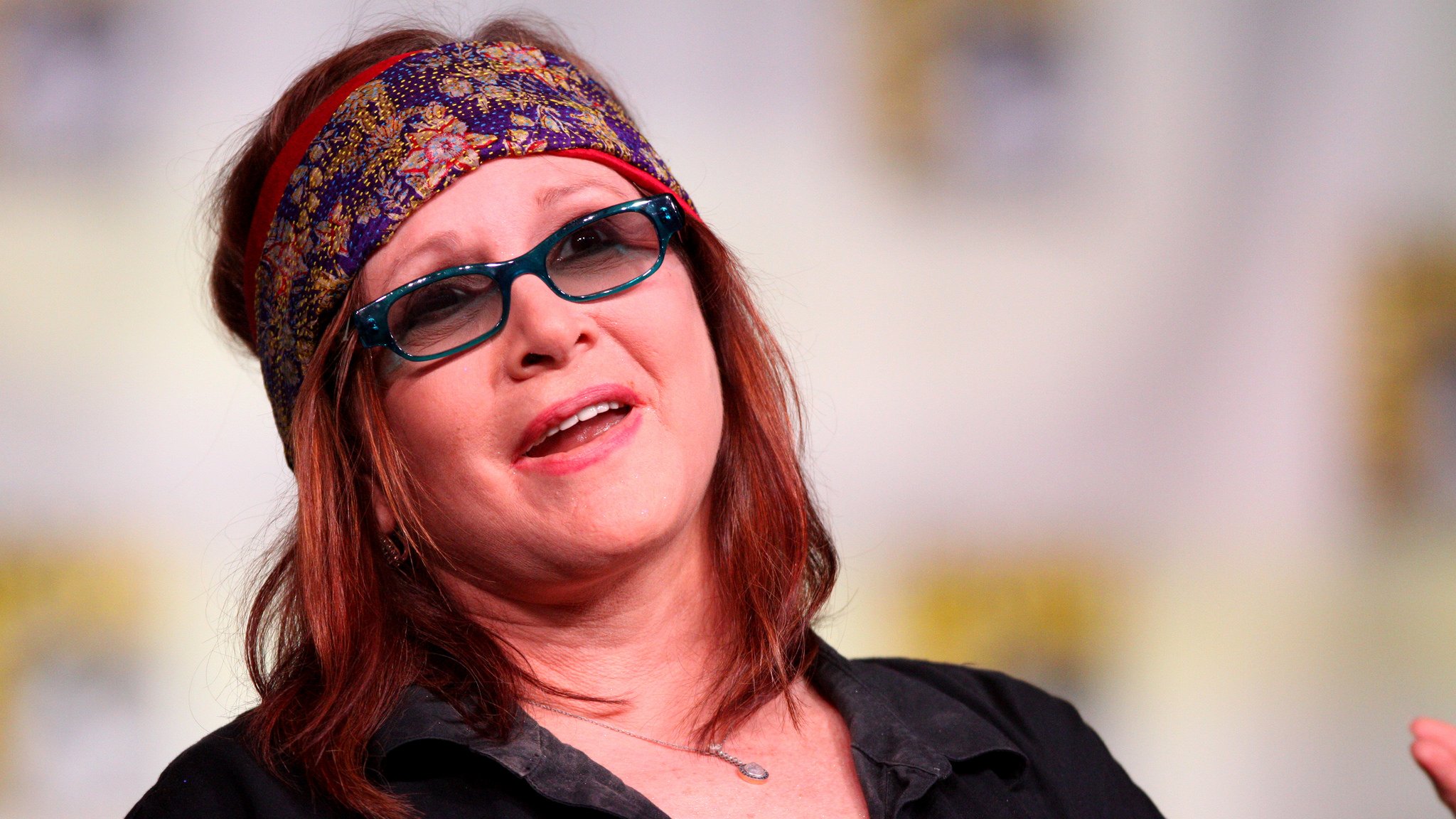 Carrie Fisher speaking at the 2012 San Diego Comic-Con International in San Diego, California. (Gage Skidmore / Flickr)
Actress Carrie Fisher, famous for her role as Princess Leia in the "Star Wars" franchise, died Tuesday morning at the age of 60.
Fisher had been hospitalized in Los Angeles after she went into cardiac arrest during a flight from London to Los Angeles on Friday.
Family spokesman Simon Hall confirmed her death in a statement to People on behalf of Fisher's daughter, Billie Lourd.
"It is with a very deep sadness that Billie Lourd confirms that her beloved mother Carrie Fisher passed away at 8:55 this morning," reads the statement.
"She was loved by the world and she will be missed profoundly," Lourd said. "Our entire family thanks you for your thoughts and prayers."
Actor Mark Hamill, who starred as Luke Skywalker alongside Fisher, tweeted out his reaction to the news:
no words #Devastated pic.twitter.com/R9Xo7IBKmh

— Mark Hamill (@HamillHimself) December 27, 2016
---
With Fisher's death coming shortly after Christmas, Anthony Daniels, who performed as C-3PO, said on Twitter, "I thought I had got what I wanted under the tree. I didn't. In spite of so many thoughts and prayers from so many. I am very, very sad."
Outside of her iconic performance in "Star Wars," Fisher went on to star in other films including "The Blues Brothers," "The Man with One Red Shoe" and "When Harry Met Sally."
In 1985, she was diagnosed with bipolar disorder and has since been an advocate for mental health issues. Fisher is also the author of several books including her best seller, "Postcards from the Edge," in which she candidly describes her struggles with fame and substance abuse.
Recently, Fisher returned to her role as Leia in the 2015 "Star Wars" film, "The Force Awakens." Her death came days before promoting her new book "The Princess Diarist," a memoir based on diary entries she made as 19-year-old while filming her first "Star Wars" movie.
She is survived by her daughter, mother, Debbie Reynolds and French bulldog, Gary. 
Follow Reuben Unrau on Twitter: @reubenunrau

In 2011, Fisher toured in a one-woman- show called "Wishful Drinking." She spoke with Chicago Tonight correspondent Ash-har Quraishi about the show and about her role in the classic film "The Blues Brothers," filmed here in Chicago.
---
Related stories: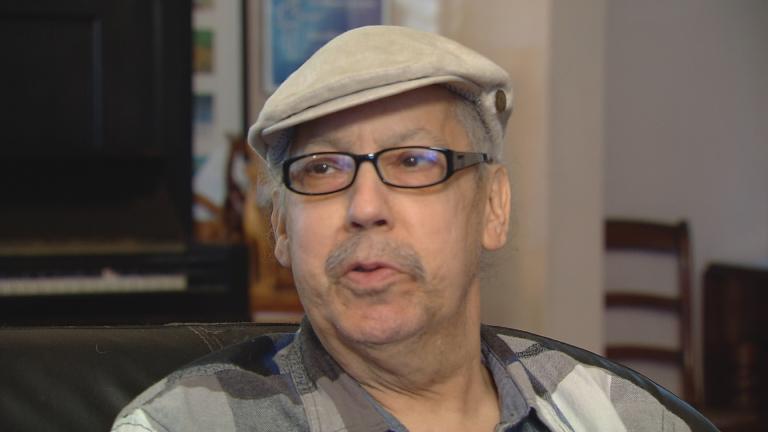 Remembering Bluesman Barrelhouse Chuck
Dec. 19: Last week, Chicago pianist and singer Charles Goering, known as Barrelhouse Chuck, lost his battle with cancer. He was 58 years old. We revisit our November profile of the longtime bluesman.
---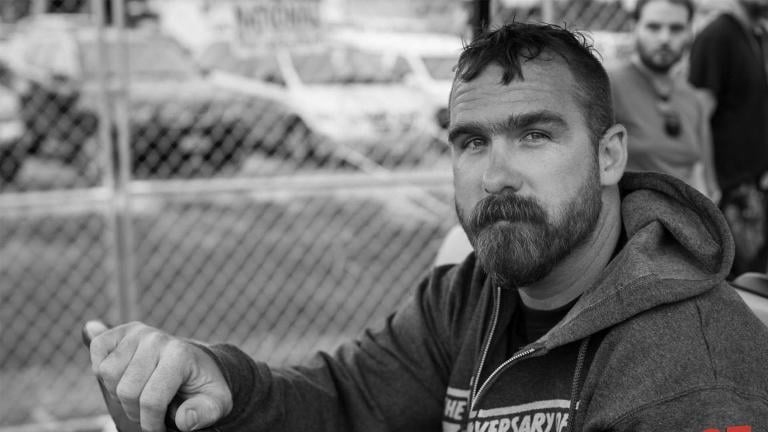 Sean McKeough, Co-Founder of Riot Fest, Dies at 42
Nov. 30: "His drive and passion really laid the groundwork for an environment for this culture to thrive," said Louie Mendicino, Sean McKeough's friend of 10 years. "He created a space for people to cultivate their art."
---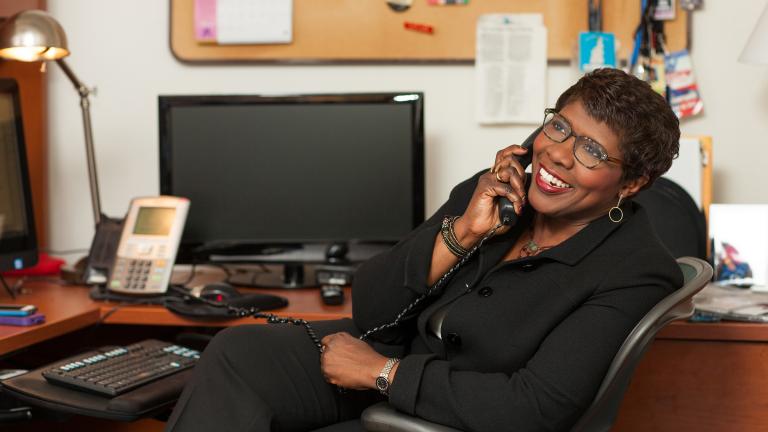 'PBS NewsHour' Host Gwen Ifill Dies at age 61
Nov. 14: On Monday, the co-anchor and managing editor of "PBS NewsHour" died at the age of 61 following several months of cancer treatment.
---