With a handful of police-involved shootings in recent weeks and Chicago homicides surpassing 700 this year, there is renewed focus on Chicago Police Department rules.
Just when is an officer allowed to use a firearm or other weapon? The department is set to release its new guidelines, but they are already being met with some criticism.
The question of when the use of force, including use of deadly force, is justified forms the basis of training for all police officers. The CPD put out a draft of new guidelines on this subject back in October and solicited public feedback on it. They've received upwards of 400 ideas and will now mull all of them before coming up with final guidelines.
Here's how the rules are set to change: For the first time, the policy lists the sanctity of life as the highest priority of the police department. The policies will also focuses more on de-escalation tactics to deflate a tense situation. And they will justify the use of force when an offender is posing an "objectively reasonable" threat of harm to the police officer or others in the area.
"The main difference is the de-escalation part of the new use of force policy that we're going to implement," said CPD Superintendent Eddie Johnson at a City Club event Tuesday morning. "We've always had de-escalation, but never highlighted it. Officers were always trained to go up with the force that they used, based upon the force they were being met with. Now, we're giving them the ability to use a sliding scale to go up or down as the incident transpires."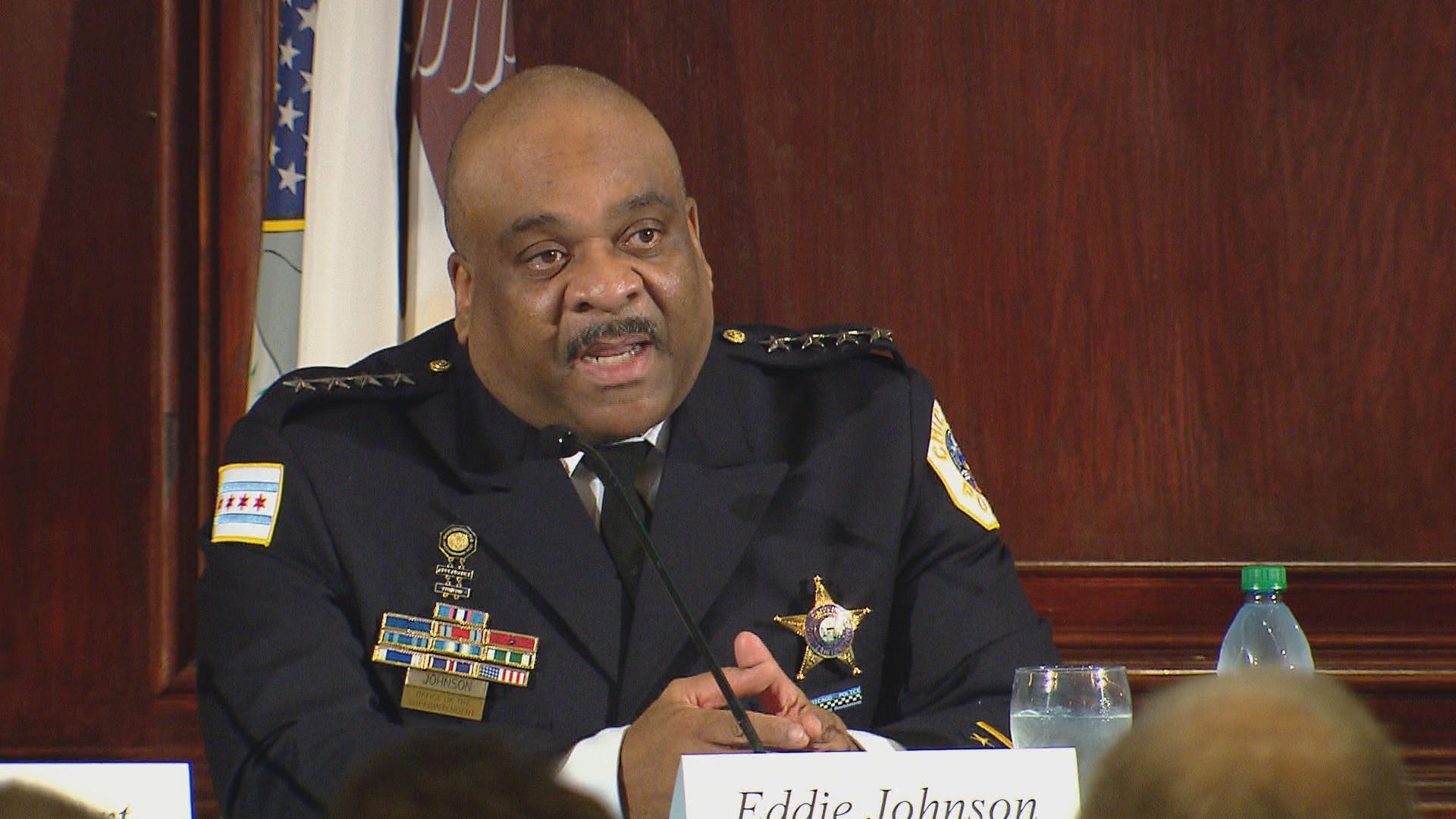 Eddie Johnson (Chicago Tonight)
The proposed changes have been met with positive reaction from Sharon Fairley, the head of the Independent Police Review Authority (soon to be called the Civilian Office on Police Accountability), but some police watchdogs, including the MacArthur Justice Center at Northwestern and Mandel Legal Aid clinic at the University of Chicago–institutions that were instrumental in bringing the Laquan McDonald shooting to light–say it's not enough.
Specifically, they believe the language is too muddled. For instance: "objectively reasonable." What does that mean? Who determines what constitutes a reasonable threat of danger to one's life? They also say the rules still skew toward allowing use of force in too many instances.
"These guidelines assume that use of force is OK, and then they talk about 'what level should be used,'" said Mandel Legal Aid Clinic's Craig Futterman. "In an accountable police department, one trusted by the community, a use of force is always the last measure, and only when absolutely necessary."
Police have complained that, in the heat of the moment, an officer doesn't have much time to do anything other than react.
The guidelines include a chart of different types of offenders: assailants, passive resisters and aggressive resisters. So, on the scene, cops have to make these determinations and then figure out what kind of force is allowed in each situation. Johnson says there's only one way to make sure police are comfortable with that.
"Training. I've been involved in several shootings myself, so I know firsthand how quickly it happens, and I'm standing here today because of the training I received. If we do the correct training, they will revert back to that training and it will help them make that split second decision," he said.
But Futterman says these complicated categories hurt police work and public safety.
"These use of force matrices don't work, they're not good for officers," Futterman said. "They can't see, in the heat of the moment, 'is this guy an assailant under this definition? Is this guy an active resistor? A passive resister? That doesn't help officers. That's why we should come up with something clear. If you're talking about deadly force, it should only be a measure of last resort," Futterman said.
Futterman and others are now calling for the Police Department to release the 400 suggestions sent by the public over the last two months.
Follow Paris Schutz on Twitter: @paschutz
---
Related stories: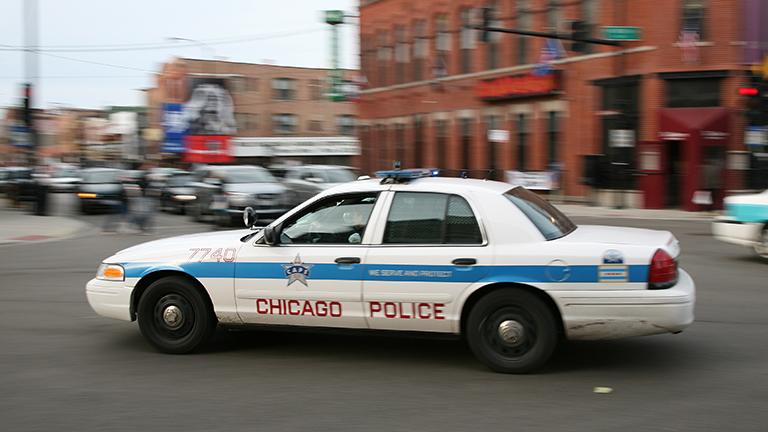 Tensions High After Fatal Weekend Shooting in Mount Greenwood
Nov. 7: WBEZ reporter Shannon Heffernan joins us with the latest on the fatal police-involved shooting of 25-year-old Joshua Beal.
---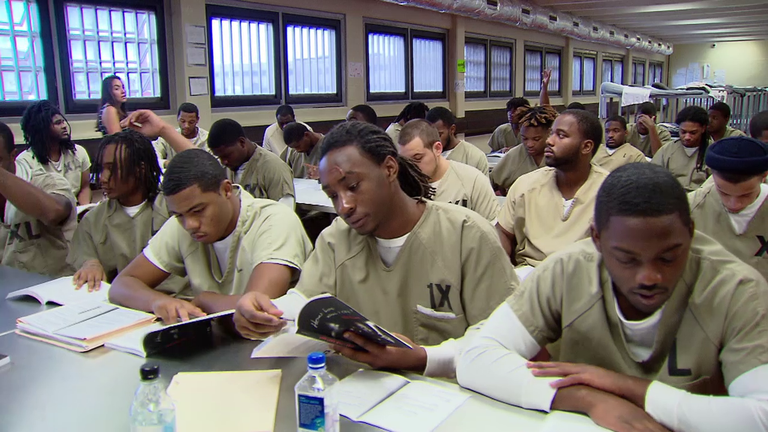 New Program to Stem Chicago's Violence Epidemic Starts in Jail
Oct. 20: For many young men inside the Cook County Jail, violence on the streets is a daily reality. But a new program based at the jail aims to change that reality.
---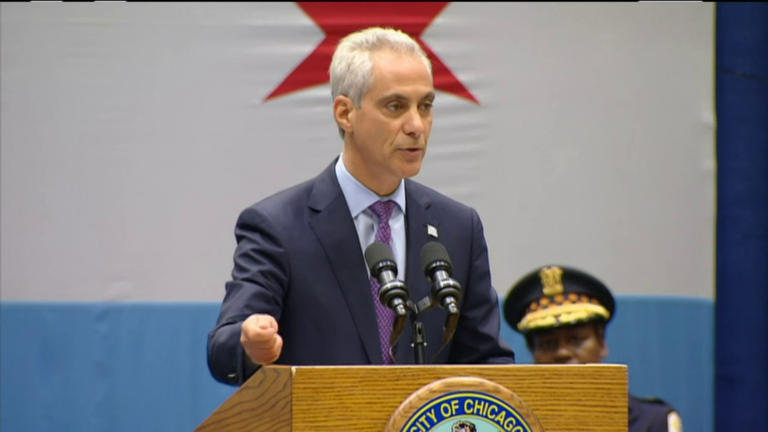 Emanuel: Chicago Gun Violence is 'Not Beyond Our Ability to Solve'
Sept. 22: Mayor Rahm Emanuel delivers one of the most anticipated speeches of his tenure at Malcolm X College on the city's Near West Side.
---