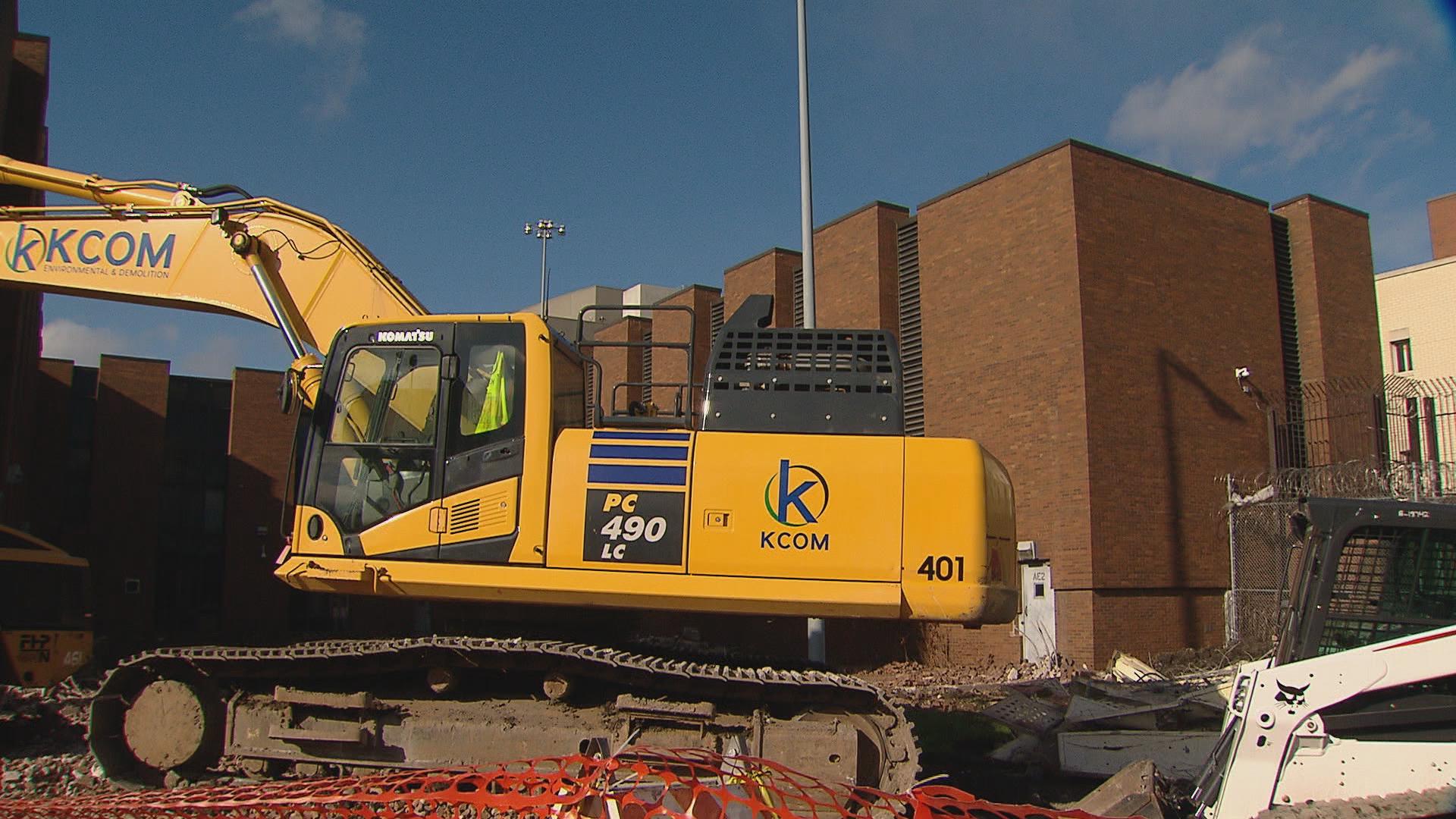 (Chicago Tonight)
Some jail walls are tumbling down.
With a two-year decline in jail population, Cook County is demolishing some older jail buildings that once housed inmates.
County Board President Toni Preckwinkle and Sheriff Tom Dart say razing the buildings could save county taxpayers $3 million in operating costs next fiscal year and $188 million in upkeep and capital costs over the next decade.
"We know that holding people in jail destroys lives," said Preckwinkle. "Even a short period of pretrial detention can result in the loss of your job or your home. Every effort needs to be made to be sure that the people keep working, attending school and caring for their families as they await their trials."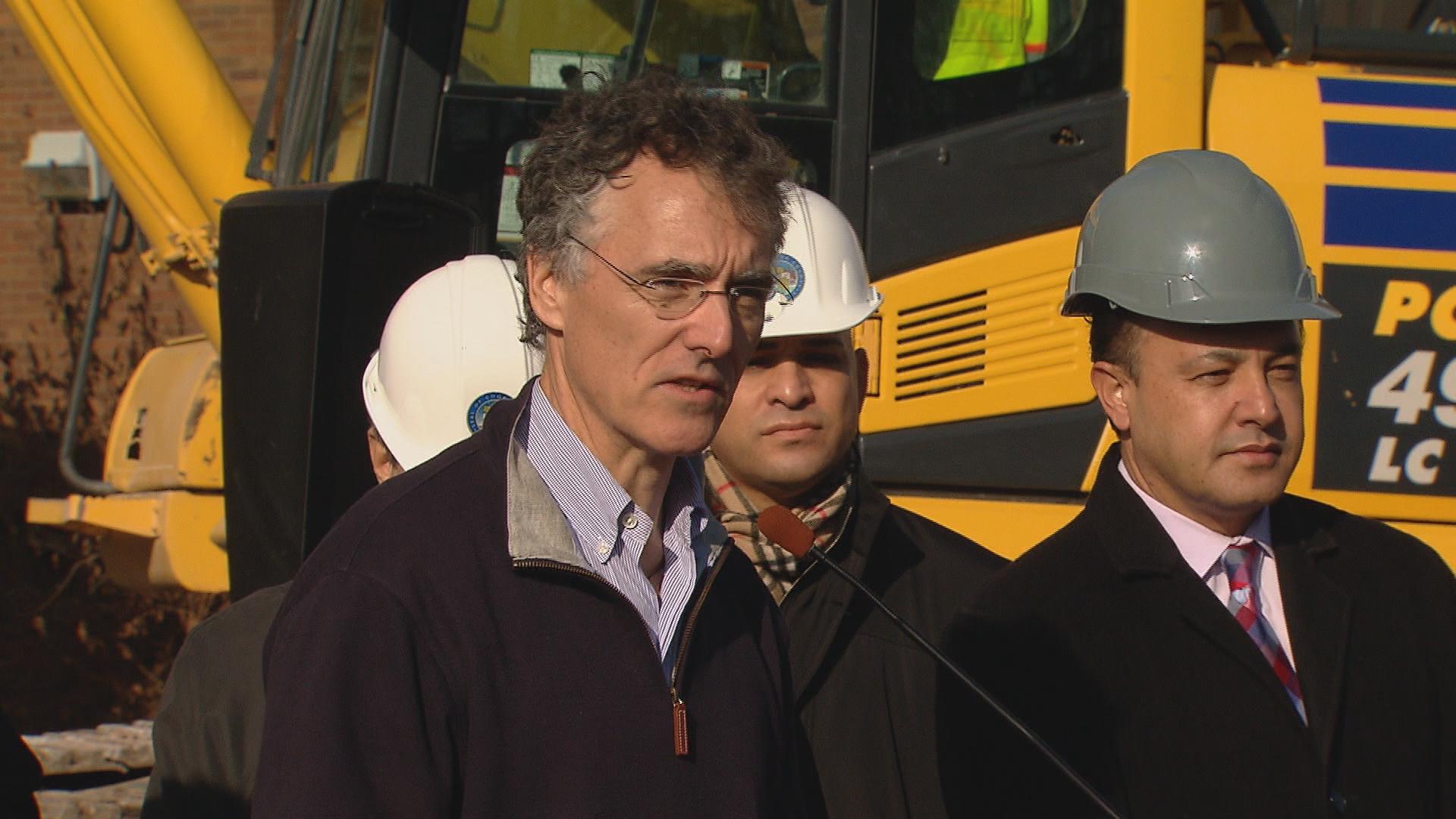 Tom Dart (Chicago Tonight)
"As far as really right-sizing the criminal justice system and getting it where it needs to be – where the bad people are in here, and the ones who are no danger are back with their families, they're back in their communities, back to work – we've got a long way to go still," said Dart.
The number of inmates has fallen to a little more than 8,000, down from a peak of 11,000 in 2002. A total of four jail divisions will eventually be torn down.
---
Related stories: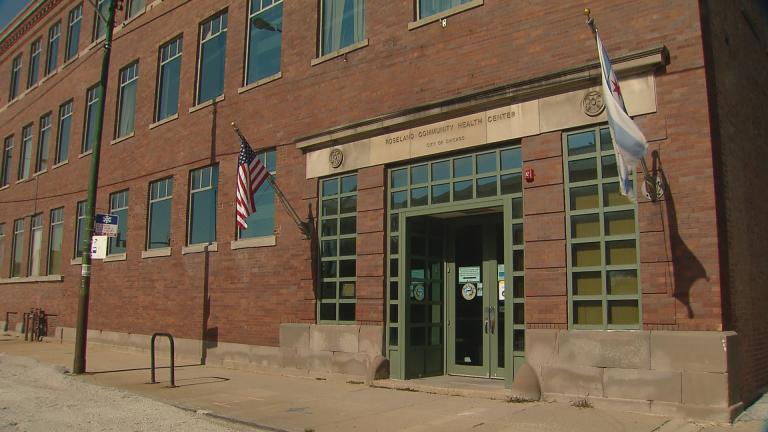 Mental Health Triage Center Opens as Alternative to Jail
Nov. 1: Instead of getting arrested by Chicago police, some offenders will be diverted to a new mental health triage center on the South Side. Why city and county officials hope it helps keep people out of jail.
---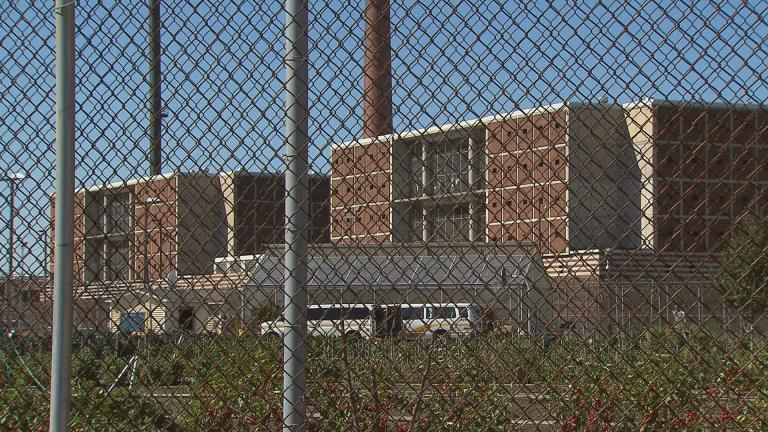 Groups Look to End Monetary Bail in Cook County
Oct. 25: Should the practice of assigning bail to defendants go away? Why a growing group of stakeholders and public officials say most defendants should simply be let out for free.
---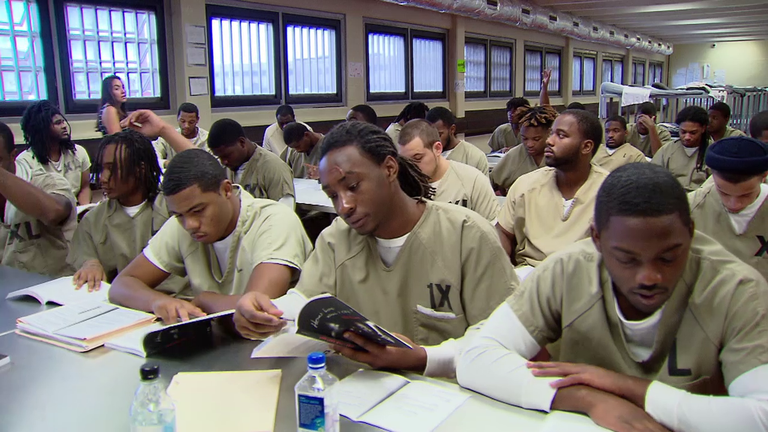 New Program to Stem Chicago's Violence Epidemic Starts in Jail
Oct. 20: For many young men inside the Cook County Jail, violence on the streets is a daily reality. But a new program based at the jail aims to change that reality.
---