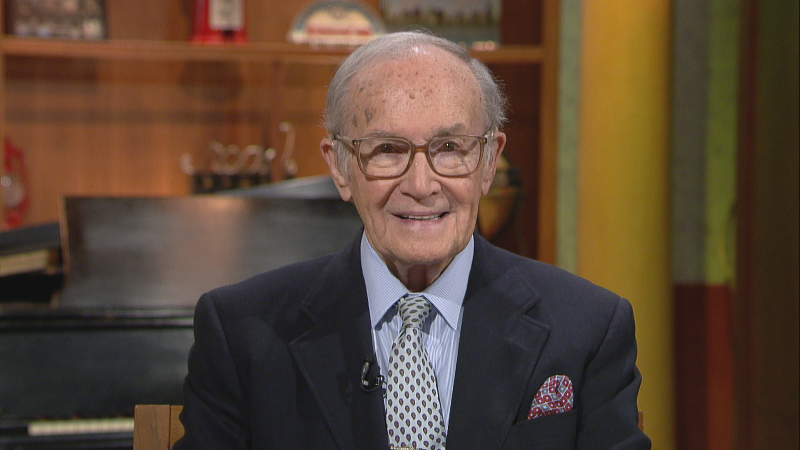 Newton Minow
President Barack Obama announced Wednesday former WTTW Chairman Newton Minow will receive the Presidential Medal of Freedom.
"The Presidential Medal of Freedom is not just our nation's highest civilian honor–it's a tribute to the idea that all of us, no matter where we come from, have the opportunity to change this country for the better," Obama said. "From scientists, philanthropists, and public servants to activists, athletes, and artists, these 21 individuals have helped push America forward, inspiring millions of people around the world along the way."
Minow, who turned 90 earlier this year, famously called TV a "vast wasteland" during his May 9, 1961 speech as FCC chairman during the John F. Kennedy administration. In that same speech, Minow said how TV could be used to educate and serve the public interest.
Ultimately, that speech led to the creation of America's public television system when Minow became the founder, and later chairman, of PBS.
During his tenure at WTTW, the station held its first membership drive, won its first Emmy Award and became the most-watched public TV station in the United States. Minow also created a fellowship program for aspiring journalists that allows them to work with the Chicago Tonight team aptly named the Minow Fellowship.
"Everyone at WTTW was delighted to learn that this prestigious award is being bestowed on Mr. Minow, a true visionary, longtime friend, and generous mentor to many public media executives over the years," said WTTW President and CEO Dan Schmidt. "He is a monumental figure in the history of media in America, and I can think of no one who has had a bigger impact on the quality of its content."
Minow could not immediately be reached for comment.
Minow is senior counsel to the law firm of Sidley Austin LLP. He was a partner with the firm from 1965-1991. His career includes working as a law clerk for U.S. Supreme Court Justice Fred M. Vinson and as assistant counsel to Illinoi Gov. Adlai Stevenson. He's also been the director of many companies including Aon, CBS, Sara Lee Corporation and Foote.
Minow has written five books and numerous magazine articles. He and his wife, Josephine (Jo) live in Chicago. They have three adult daughters: Nell, Martha and Mary.
Minow will receive the nation's highest civilian honor at a ceremony at the White House on Nov. 22.
Former Chicago Bulls star Michael Jordan will also be awarded the Presidential Medal of Freedom at the ceremony.
Follow Kristen Thometz on Twitter: @KristenThometz
---
Related stories: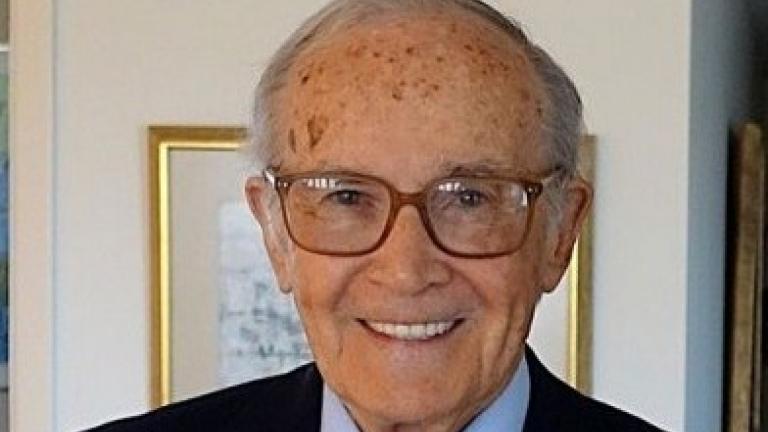 Celebrating Newton Minow's 90th Birthday
Jan. 14: Former FCC chairman and WTTW trustee emeritus Newton Minow turns 90 on Sunday. In honor of his upcoming birthday, we share 10 things about him that might just surprise you.
---
Newt Minow on Donald Trump's Candidacy, Problems with the Primary Process
July 23, 2015: He famously called television a "vast wasteland," but Newton Minow's influence goes far beyond that iconic phrase. Geoffrey Baer sat down with Minow to talk about some current political issues.
---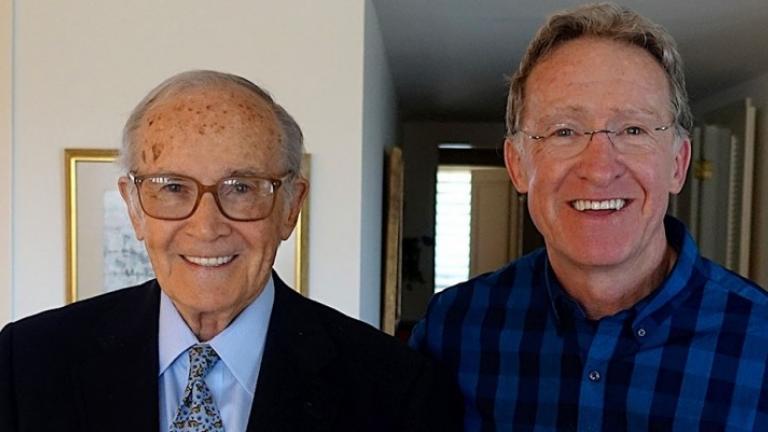 "Newton Minow: An American Story"
May 6, 2015: In the new documentary, Newton Minow: An American Story, veteran journalist Mike Leonard and local producer Mary Kay Wall examine how Minow's life has had a far-reaching impact that still reverberates today.
---