It's official: You can call him Cardinal Blase Cupich.
Pope Francis elevated Cupich and 16 other archbishops to the College of Cardinals on Saturday. But that's not the only news the pope made. He's allowing all priests, not just bishops, the power to grant absolution for abortion.
Joining host Phil Ponce to talk about the direction of the church and Chicago's archdiocese is Susan Ross, professor of theology and a faculty scholar at Loyola University Chicago.
Ross is the past president of the Catholic Theological Society of America; she is also a vice president and member of the board of editors of Concilium, the international theological journal. 
Below, an edited Q&A with Ross.

Let's start with Pope Francis telling priests they can forgive abortion. Tell us about the shift.
Abortion is seen as a grave or reserved sin. You can't just go to confession and ask for absolution. The pope is saying we are not setting this aside as a bigger sin than others. So for women who want to seek forgiveness, there's not an extra step to go to a bishop and a message that you're a worse sinner. Abortion is still a sin that is talked about specifically, but any parish priest can now offer up absolution. The pope's trying to make the church a welcoming place.
There's a rift in the church between conservative Catholics and the direction in which Pope Francis is taking the church. There's a vocal group of cardinals who want the pope clarify "serious errors in church teachings." Tell us about who they are and what exactly their concerns are.
The tone of the apostolic document Amoris Laetitia emphasized the pastoral over the rules. Cardinal Raymond Burke sees the church as you follow the rules. There's a right and wrong way to do things. The pope sees church as field hospital where you don't ask for insurance card, you just take people in and help them. People are leaving in droves. The pope wants to be welcoming. Cardinal Burke is very upset without clear rules, and so he thinks people will be confused.
Is this rare for cardinals to break so publicly with the pope?
Yes. It is although not unprecedented say 600 years ago. Nowadays? Yes, it's rare for Cardinal Burke to make it so public. What he's done is similar to calling for impeachment. And he's threated that if the pope doesn't respond to it, they will put it up to a more formal process.  
What does the pope see in Cardinal Blase Cupich and his leadership?
He clearly saw something in him two years ago when he was tapped for archbishop. They have very similar missions with pastoral philosophies. 
---
Related stories: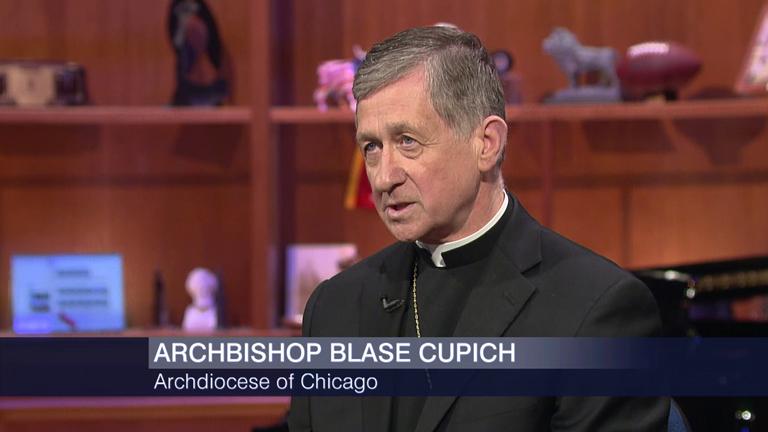 Chicago Archbishop Blase Cupich to be Elevated to Cardinal
Oct. 10: Archbishop Blase Cupich is going to Rome, where he'll be elevated to cardinal in a special ceremony next month.
---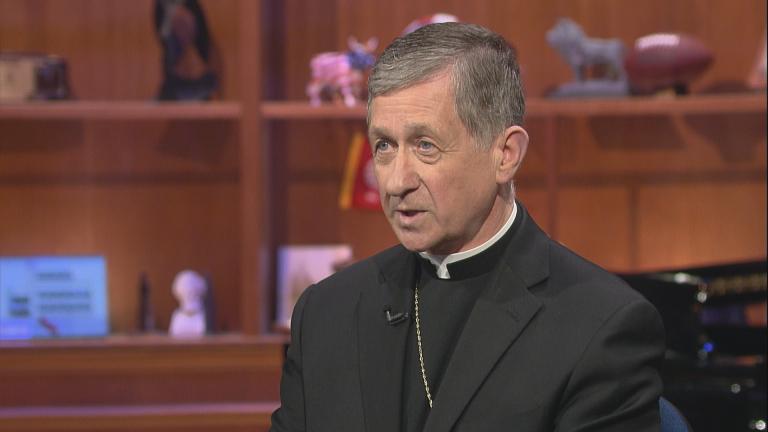 Chicago Archbishop Blase Cupich on Challenges Facing the Church
May 4: Faced with major, ongoing financial pressure, the Archdiocese of Chicago is looking hard at its mission and membership. Archbishop Blase Cupich talks about the Chicago Catholic Church's money woes and how it might reorganize and revitalize itself.
---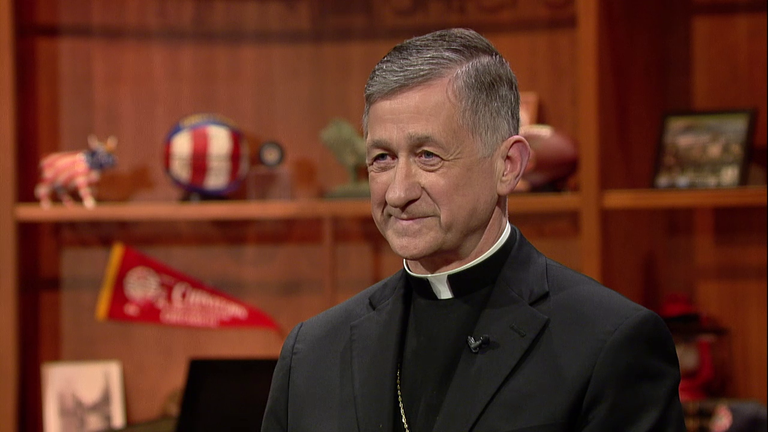 Archbishop Cupich on Pope Francis and the Synod on the Family
November 2015: Last month, Chicago Archbishop Blase Cupich took part in Pope Francis' synod on the family. Cupich joins "Chicago Tonight" to discuss the synod, as well as his private meeting with Pope Francis earlier this year.
---