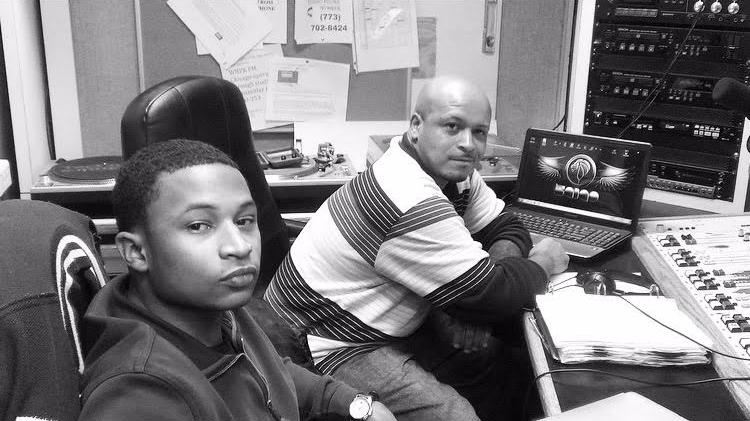 Mario Gage, left, and Santiago Deandre, aka Taigo Onez, co-host the biweekly hip-hop program "The Essence" on WHPK radio. Due to a recent ban on after-hours access to the studio, more than half of the show was cut. "We're losing time now," said Deandre. "The rap format is pretty much null and void." (Courtesy of Mario Gage)
Every other Friday night, Mario Gage and Santiago Deandre shuffle through dusty records at the WHPK-FM 88.5 radio studio at the University of Chicago campus in Hyde Park. Together, they host "The Essence," a late-night hip-hop show that has carried on the decadeslong tradition of rap programming at the station. For years, the show has been on air from 10:30 p.m. Friday to 3 a.m. Saturday morning and has featured regular guest DJs and rappers who come on to premiere their songs.
But for the last two months, listeners tuning in after midnight to "The Essence" or any of the station's other late-night shows have been greeted by dead air, following a policy change that has resulted, the station says, in one-third of its programming being cut.
In September, DJs at the student- and community-run radio station were notified that they were no longer granted after-hours access to the Reynold's Club, the university's student center where the station is located. The ban has ended WHPK's 34-year run of 24/7 broadcasting, and silenced the station from midnight through 7 a.m. (weekdays), 8 a.m. (Saturdays) and 9 a.m. (Sundays); and all day during academic holidays and breaks.
"It's sad knowing that I'm the last one there at night and no one will be playing music again until the building reopens," Gage said. "It feels like a piece of me has been taken away."
The decision was made by the University of Chicago's Center for Leadership Involvement, which oversees the radio station as a Registered Student Organization. In a statement sent to Chicago Tonight, the CLI cited safety concerns as a primary reason for shutting down late-night access.
"As part of ongoing safety and security assessments of the campus and its facilities, it was determined that it would no longer be possible to maintain 24-hour access to the studio, which is located in a University facility that closes at midnight during the academic year and does not have sufficient staffing or security to support after-hours access for the station," the statement reads, in part.
Since the decision to ban late-night access was made, the CLI has offered up the possibility of maintaining 24-hour broadcasting by allowing DJs to air programs remotely from home. But DJs claim the technology and equipment required does not make that a feasible option.
Gage, who has been involved with the station since 2011, says he does not recall any specific security issues that could have inspired this move.
"This seems to have come out of left field," he said. "For generations, the station was running fine without this policy. If something is not broken, then don't try to fix it."
The ban on late-night access is the latest in a series of changes to policy at WHPK that have been met with controversy. They also highlight a growing mistrust between the station's DJs and university administration. In March, the U of C announced that all non-student, community DJs would have to submit their Social Security numbers for criminal background checks. The CLI did not cite any specific incident that prompted this requirement.
"As a matter of policy, UChicago regular staff employees undergo routine criminal background and registered sex offender checks at the time of hire," University spokesperson Marielle Sainvilus said in a statement sent to DJs that was shared with Chicago Tonight. "In keeping with this practice, the University is requiring the same of volunteers whose work with RSOs includes extensive interaction with students or work in University facilities."

"It feels like a part of me has been taken away"
–Mario Gage, co-host of "The Essence"
---
Deandre, who goes by the name Taigo Onez as co-host of "The Essence," says many longtime community DJs felt alienated by the edict and simply quit.
"A lot of people felt like that was a level of privacy they weren't ready to share with the university, even though throughout all of these years of operation, we've never had a violent incident," he said. "That was pretty much a slap in the face to the people who helped build the station."
In August, after a bed bug was found in the WHPK studio, the station was inspected and shut down. No infestation was found, but the university required all 70 DJs and volunteers to have their homes checked by exterminators to determine the source of the problem. The home inspections initially cost around $50, but station manager Zach Yost found a loophole in the station's budget to help cover the costs.
Because of the bed bug discovery, WHPK was off-air for the month of August and another round of DJs resigned from the station. On Sept. 2, just days after returning to the airwaves, DJs were alerted to the new policy regarding late-night access to the Reynold's Club.
"It felt like the nail in the coffin," said Sasha Tycko, who has served for three years as a WHPK DJ, programming director and treasurer. "It felt like the station that I care about so much was being taken away from us."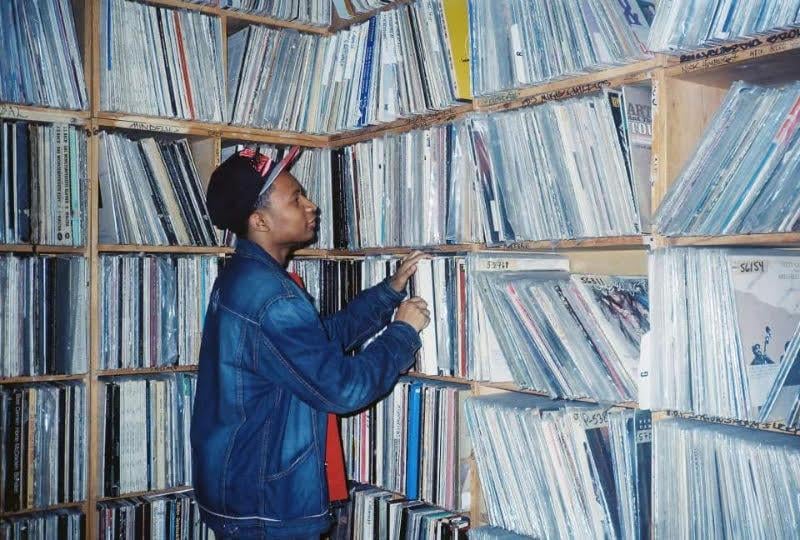 Mario Gage flips through records at the WHPK music library. (Courtesy of Mario Gage)
WHPK has been broadcasting to Hyde Park and surrounding neighborhoods for more than 50 years. In 1984, the station made history when it launched the first hip-hop radio show in the Midwest. Ken Wissoker is credited with bringing rap to the station at a time when house music dominated the airwaves. Two years later, DJ JP Chill launched "The Essence" as the station became to the go-to destination for up-and-coming and soon-to-be famous rappers to perform or drop off their demo tapes.
The station, whose moniker is "The Pride of the South Side," attracted local icons such as Common, Rhymefest and No I.D. as well as nationally renowned artists like N.W.A., Dr. Dre and Dead Prez. WHPK cemented itself in Chicago hip-hop lore when it hosted a famous rap battle between Common and Kanye West in 1996, years before the two would go onto rap superstardom.
"Looking back, it would be easy to say that this was a small moment—your song getting played on college radio," Common wrote in his 2011 memoir "One Day It'll All Make Sense." "But to me, it felt as good as or better than seeing my video on MTV or BET."
The bulk of the station's hip-hop programming airs late at night or early in the morning during "safe harbor" hours–those between 10 p.m. and 6 a.m. when music with profane language is permitted to be broadcast under the Federal Communications Commission. As a result of the recent ban on late-night access to the studio, many of the rap shows have been shortened, switched to a different schedule, or cut entirely out of the schedule.
"In that time frame, it was some of the best programming you could find in radio," said Deandre. "WHPK has been responsible for the start of so many careers so it's so hard to see this legacy get squished down to almost nothing."
Many of the campus radio volunteers are not going down without a fight. In October, Tycko helped launch the #SaveWHPK campaign in an effort to reverse recent restrictions. Last month, more than 130 individuals signed up to call the office of Sarah Cunningham, senior director of the university's Center for Leadership and Involvement. Every 15 minutes, callers demanded the restoration of late-night studio access. Cunningham did not respond to any of the calls, nor an interview request from Chicago Tonight.
The campaign is also calling for a better negotiation system between the CLI and WHPK.
"Even if the administrators have some sort of justification for these policy changes, we feel that our input is not being considered and we don't have any power in discussing the workings of the station," Tycko said. "A lot of DJs who have been at the station for decades feel alienated and frustrated."
But things might be changing for the better. Late last month, Michael Hayes, a student affairs leader at the university, announced the creation of a working group that will discuss all future changes to the station. The group will be comprised of two student DJs, two community DJs, station manager Zach Yost, an alumni representative, and faculty from different university departments.
"The group will be tasked with identifying issues and crafting recommendations and solutions, both short term and long term, that strengthen the station," Hayes wrote in an e-mail sent to WHPK DJs.
Tycko says she feels optimistic about this step. She's happy the station made its voices heard, but believes the stated intent of the group is "ambiguous and general, so it's hard to know what to expect." She also feels that the administration will not restore 24-hour studio access for "months, at least."
"For a while, I was just so tired of battling the administration that I didn't want to be involved anymore," she said. "But I care about this too much to just quit and let it wither away."
Follow Reuben Unrau on Twitter: @reubenunrau
---
Related Stories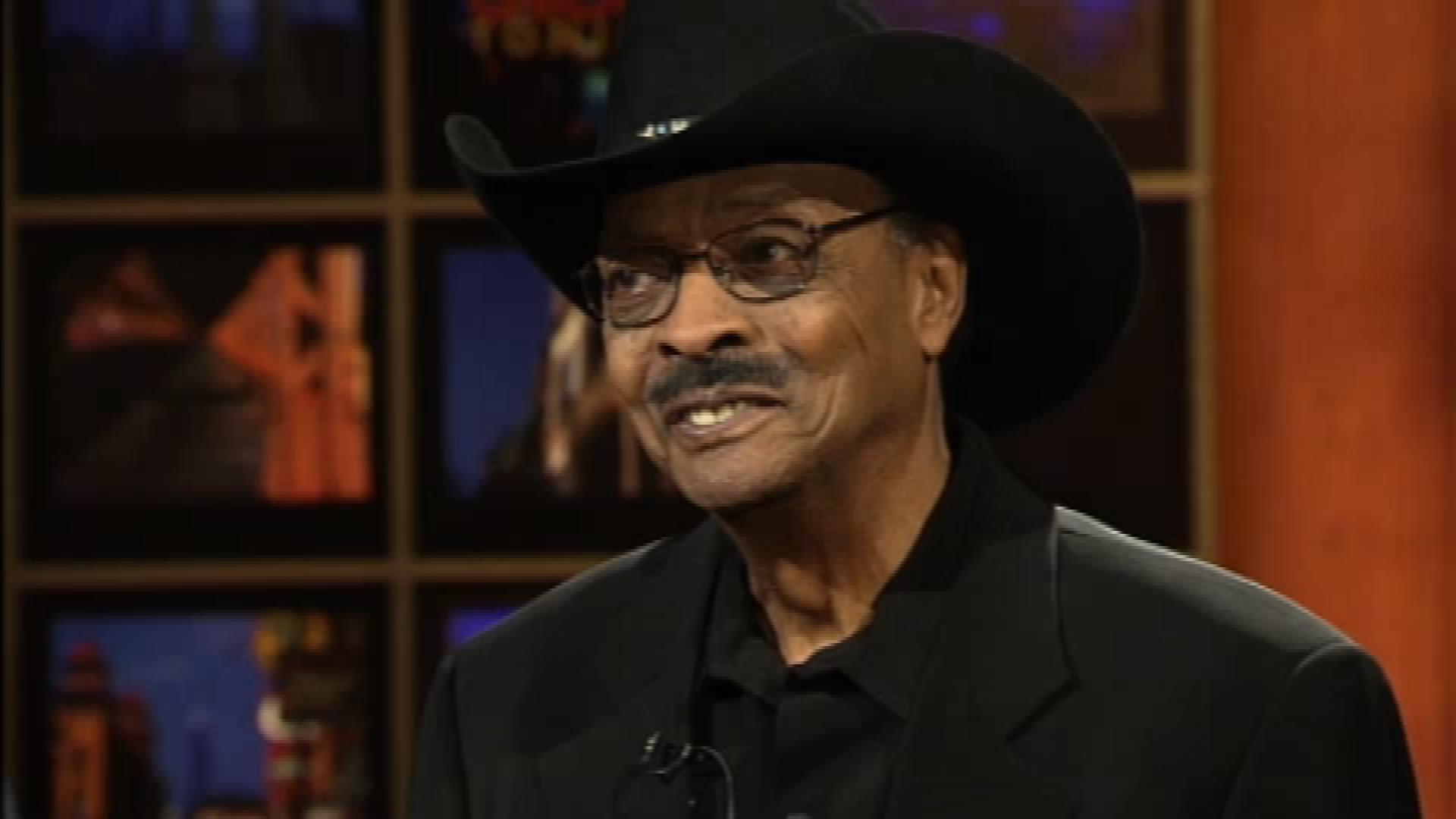 Radio Legend Herb Kent, 'The Cool Gent,' Dies at 88
Oct. 24: Herb Kent was the longest-running DJ in radio history and graced the Chicago airwaves for more than 70 years. He died Saturday after his final radio broadcast.
---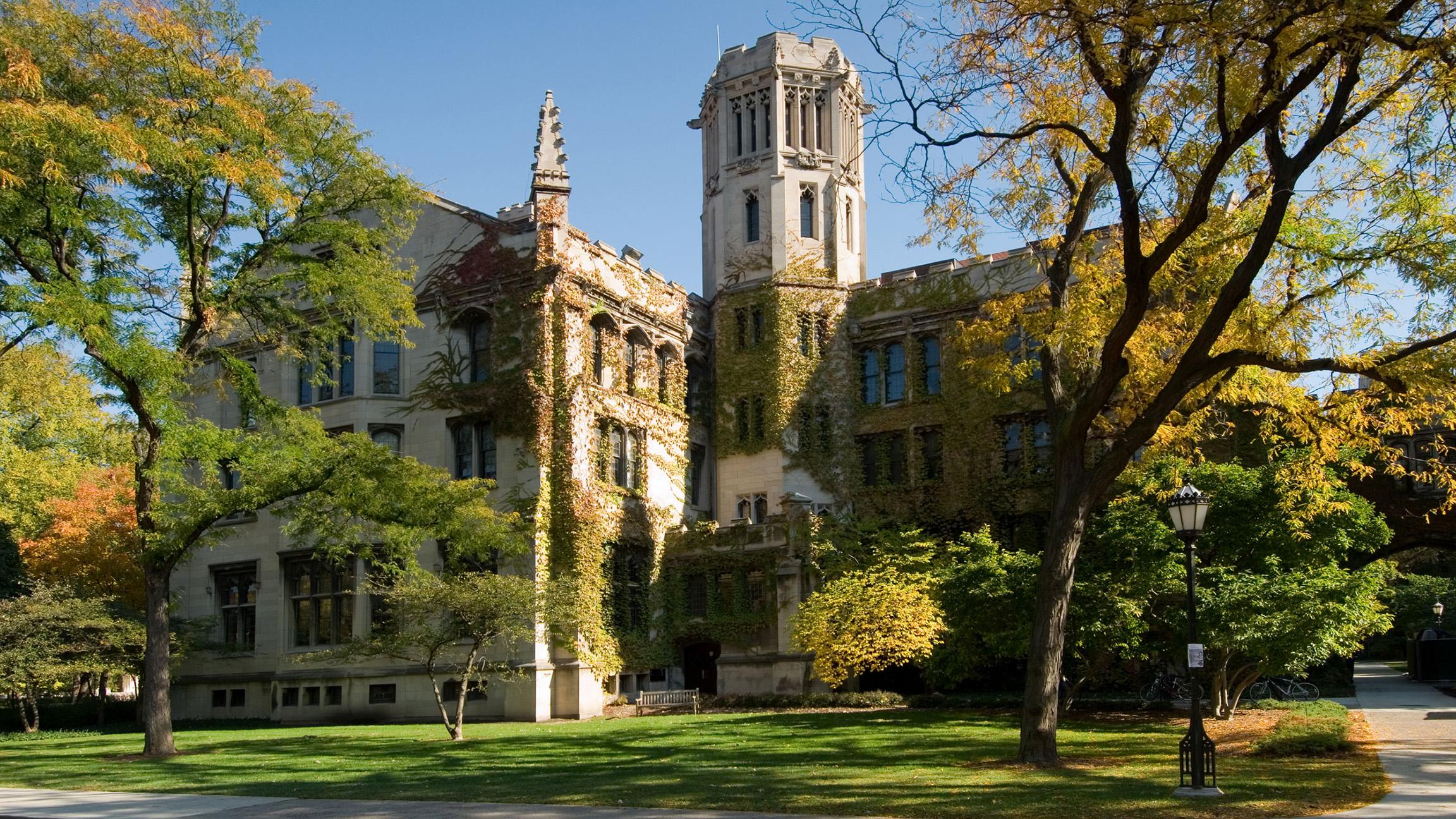 University of Chicago Ranked Among Top Colleges in US
Sept. 13: The University of Chicago tied for third place in U.S. News & World Report's 2017 collegiate rankings, up one spot from where it stood in each of the previous two years.
---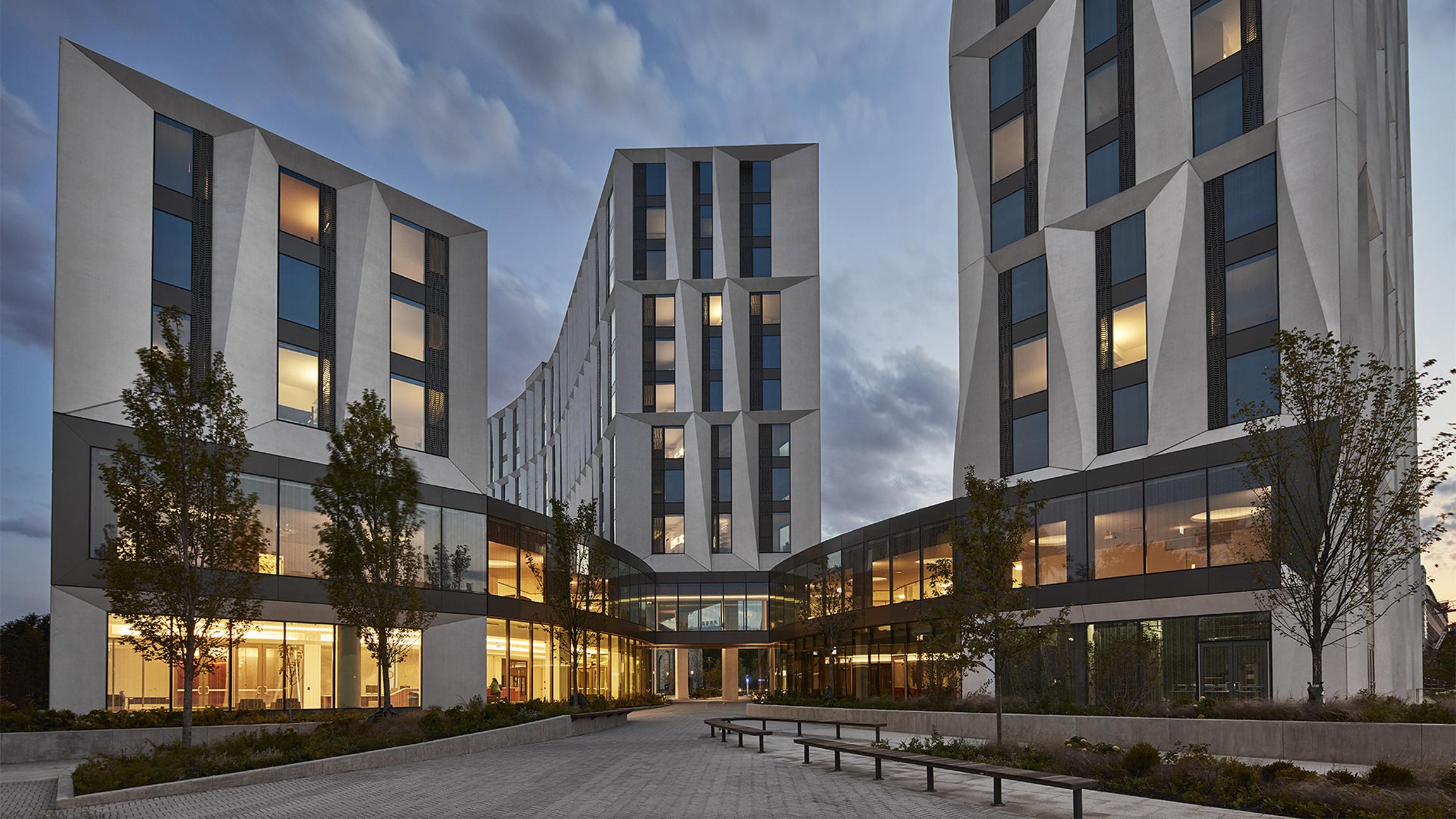 Jeanne Gang and Studio Gang Build on Tradition at U of C Campus
Sept. 12: Architect Jeanne Gang and Studio Gang unveil their new Commons building and courtyard at the University of Chicago. We speak with the architect and get a tour.
---