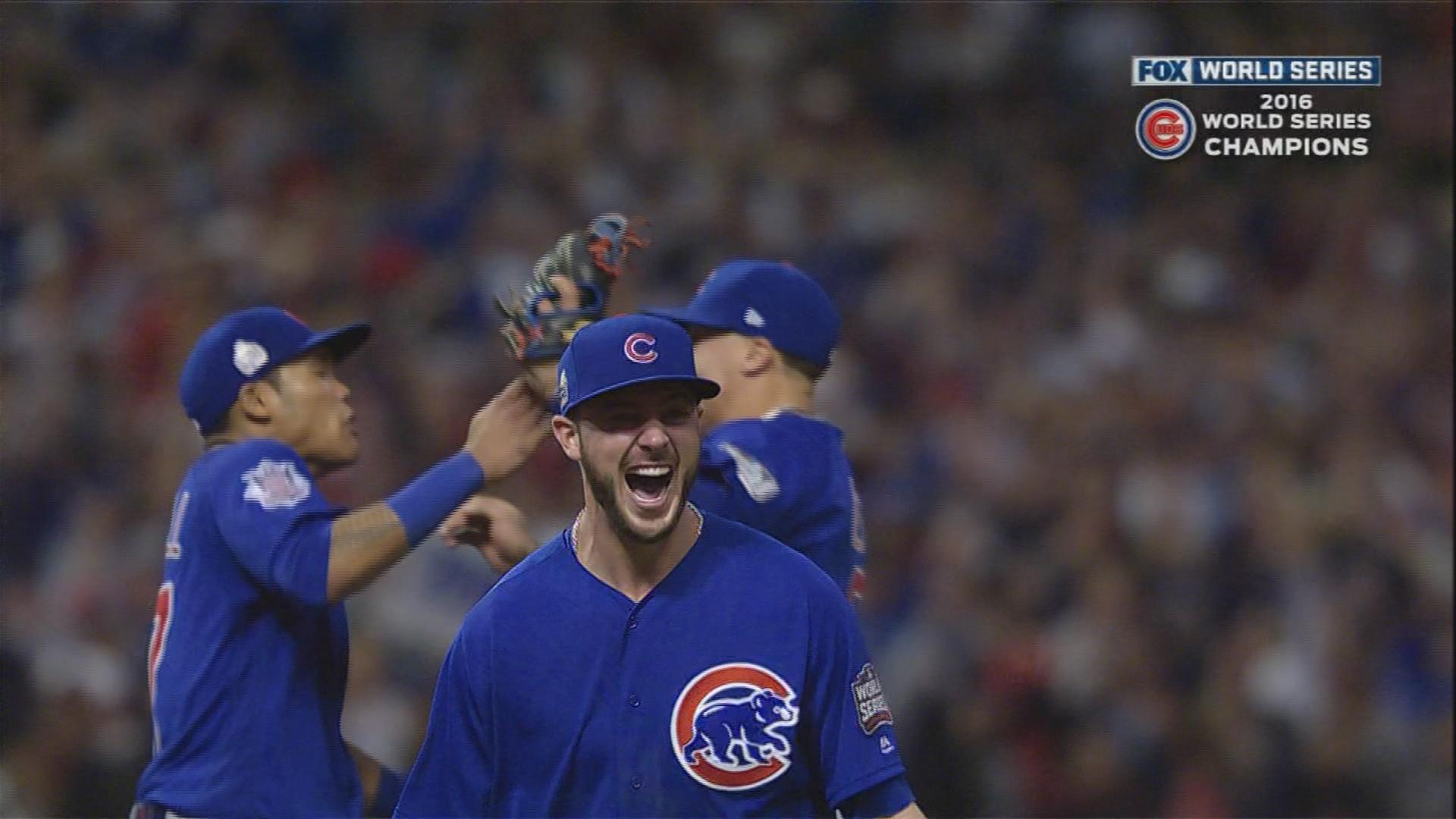 (Courtesy of Fox)
Pigs are flying, hell hath frozen over, and the Chicago Cubs have won the World Series.
In almost poetic fashion, it took the Cubs extra innings to vanquish a 108-year drought. At times on this historic night, it seemed like the team would succumb to its snakebit history.
Center fielder Dexter Fowler led off the game with a towering home run to center field, and the Cubs were in business. Starting pitcher Kyle Hendricks threw an efficient, solid game as his team built a 5-1 lead. But before fans could get too comfortable, the Indians crept back into the game. 
The Cubs had a 3-run lead going into the bottom of the eighth inning, when oft-used closer Aroldis Chapman gave up three earned runs to put get the Indians even at 6-6.
And then, in a totally appropriate twist of fate, the skies opened up and it started raining in Cleveland. After a short rain delay, the teams took the field again. Second basement Ben Zobrist and reserve catcher Miguel Montero had an RBI double and single, respectively, to give the Cubs an 8-6 lead. 
Reliever Mike Montgomery followed Carl Edwards Jr. in closing the game out. The final out was secured on a ground ball to Kris Bryant.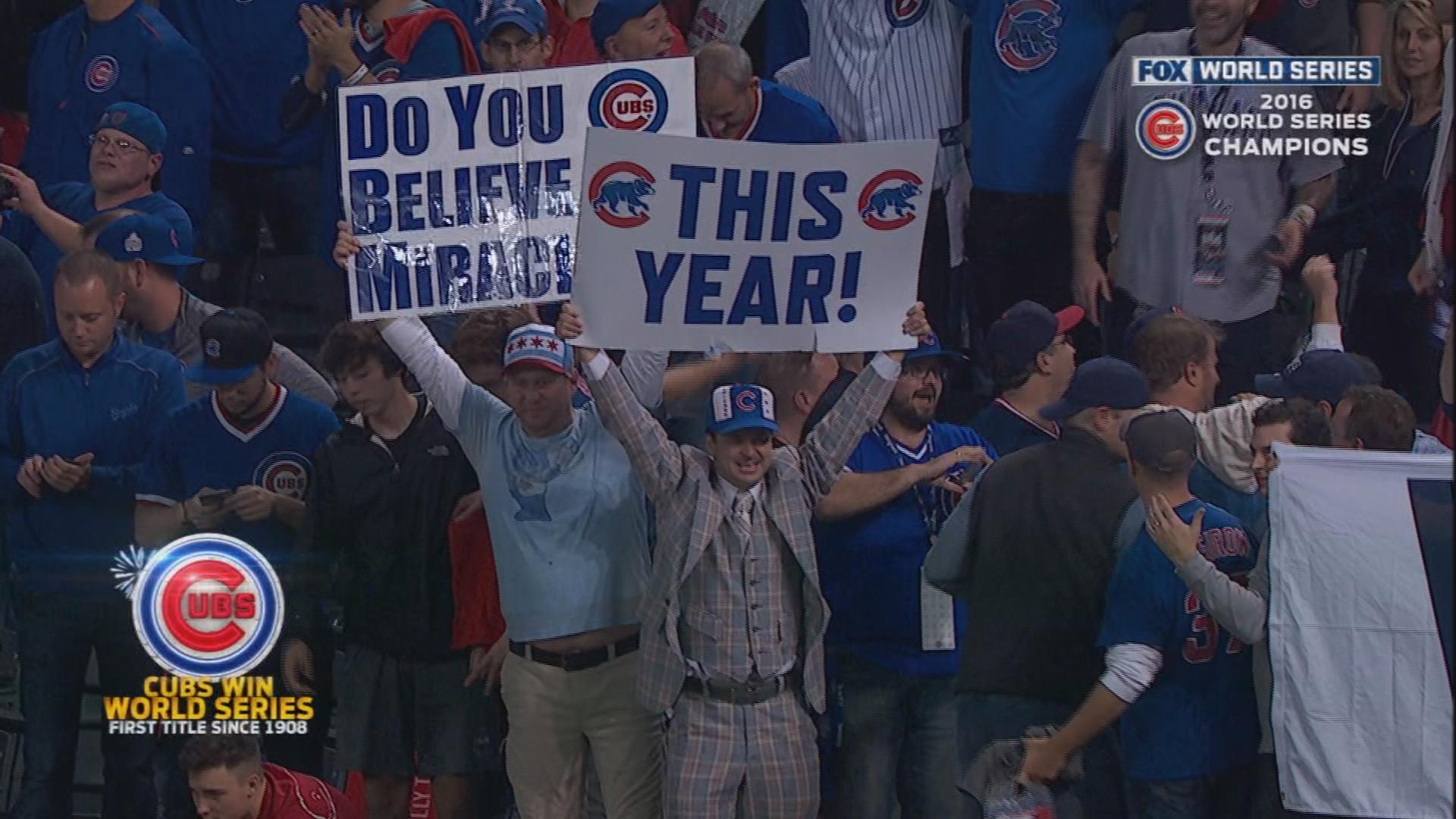 (Courtesy of Fox)
The entire city of Chicago erupted in euphoria and disbelief after their beloved Cubbies ended a jinx that was 108 years in the making. 
"From opening day in April to a historic November night, the Cubs championship season united the city of Chicago and fans around the world behind this incredible team," said Mayor Rahm Emanuel. "The Chicago Cubs winning the World Series is about more than a game, more than a sport. It is about the families who have passed down a love of the Cubs from mothers to daughters, from fathers to sons, and grandparents to grandchildren."
Follow Paris Schutz on Twitter: @paschutz
---
Related stories: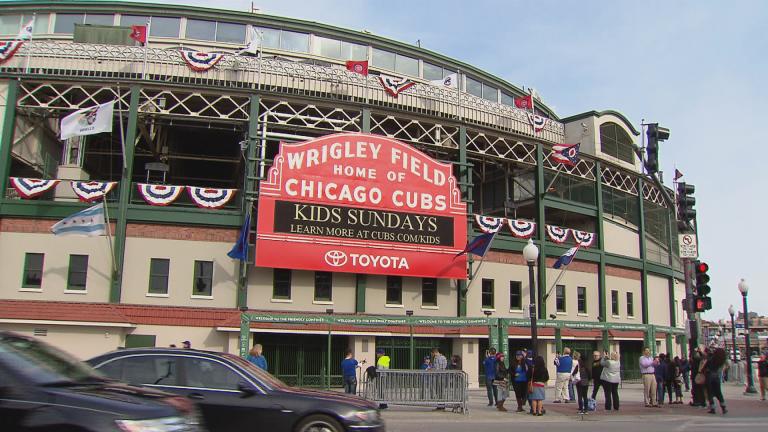 Cubs Play World Series Game 7 for the Ages
Nov. 2: Hollywood couldn't have conceived of a more dramatic script: The World Series. Game 7. A 3-1 game deficit, and then, an amazing comeback to tie it up 3-3. Two young, energetic and dominant teams with stellar managers.
---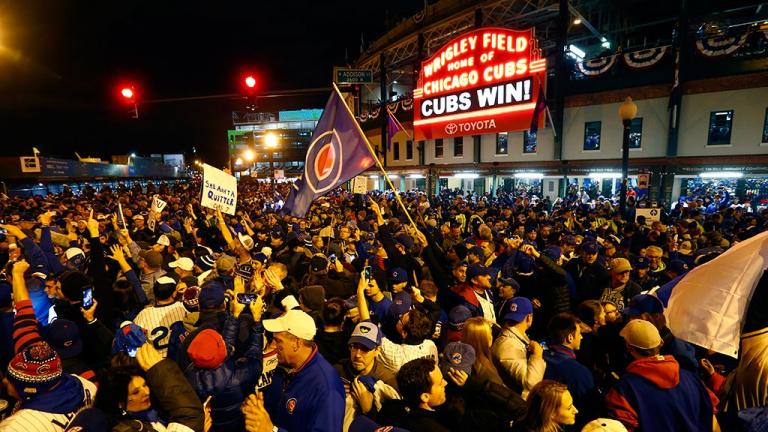 Chicago Cubs Win Game 5, Send World Series Back to Cleveland
Oct. 31: The Cubs face another do-or-die game Tuesday night in Cleveland. What did this weekend's home games mean for the local economy?
---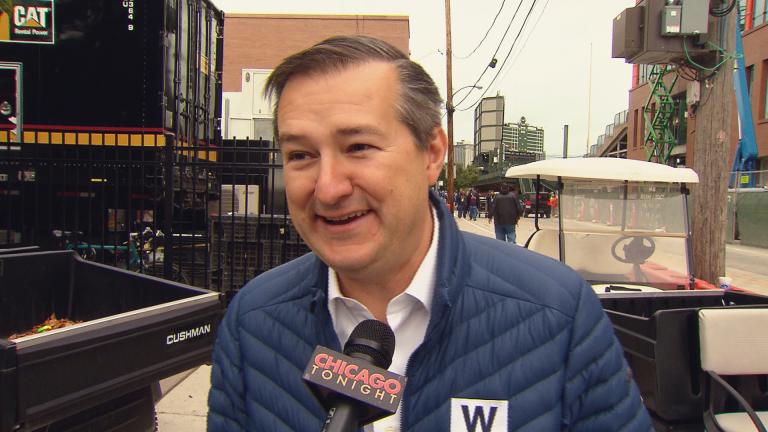 Cubs Chairman Tom Ricketts Talks World Series
Oct. 27: We check in with Cubs Chairman Tom Ricketts on the eve of the first World Series game at Wrigley Field since 1945. Plus: the latest on Kyle Schwarber and parking restrictions around the ballpark.
---
Share Your Cubs Fan Photos With Us
Cubs fans, show us how you celebrate your amazing team! Whether you've got shots from Wrigley Field or your neighborhood bar, we'd like to see them.
---