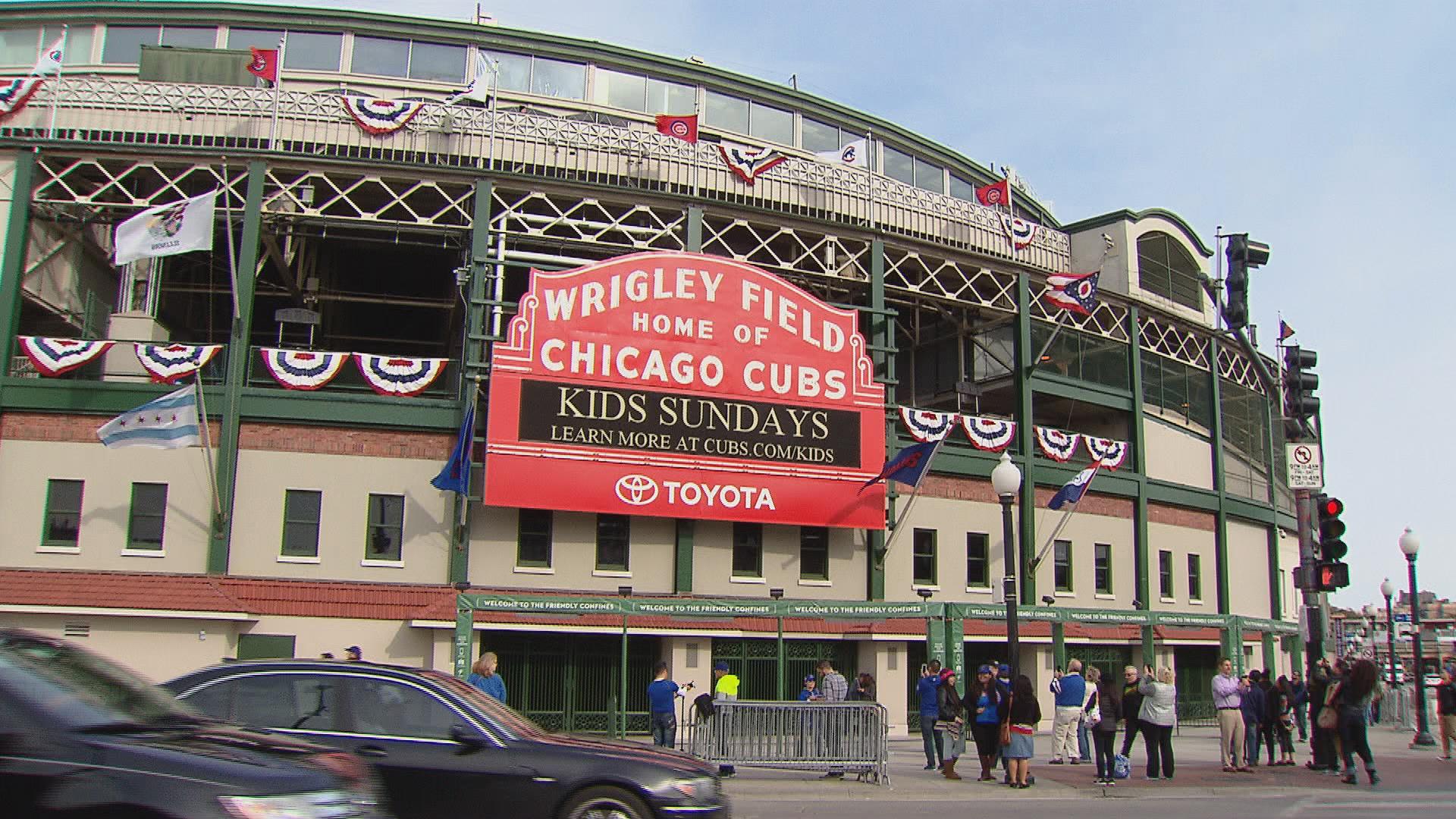 Hollywood couldn't have conceived of a more dramatic script: The World Series. Game 7. One team with a 108-year record of futility and heartbreak. The other team with a mere 68 years since its last title. A 3-1 game deficit, and then, an amazing comeback to tie it up 3-3. Two young, energetic and dominant teams with stellar managers.
Tom Verducci of Sports Illustrated is already calling it "the biggest game in baseball history," which is saying something, since the Major Leagues have been around in some form since 1869, when the first official team, the Cincinnati Red Stockings, took the field.
Wednesday's matchup features perhaps the two best pitchers in baseball this year, because, of course it does. Kyle Hendricks takes the mound for the Cubs after leading the Major Leagues with a 2.13 ERA this year and a 1-1 record in the post-season. Hendricks allowed one run in a 1-0 loss in Game 3 of the series at Wrigley Field.
The Indians will throw their ace, Corey Kluber, after only three days of rest. Kluber makes his third start of the series, and he's been dominant in his first two. The Indians also feature nearly unhittable bullpen hurlers Andrew Miller and Cody Allen.
Despite his nearly unanimous fan approval, Cubs Manager Joe Maddon is facing some scrutiny Wednesday for the decision to use fireballer Aroldis Chapman on Tuesday night, despite the Cubs having a 5-run cushion. Chapman has now thrown 62 pitches in his last two games, but Maddon stands by the move to bring him in Tuesday night.
"The middle of the batting order was coming up — Lindor, Napoli, Ramirez possibly, all that stuff," he said. "So I thought the game could have been lost right there if we did not take care of it properly.
"There's no other way to look at that and feel good … Lindor, he could hit a home run at any time, and it's much more difficult to do it against Chapman's velocity. So for me, the game could have been lost right there, and he's by far our most dynamic relief pitcher. I talked to him before the game once again, and he was aware of the scenario. So he went out there and he was outstanding again."
The 103 mph throwing Chapman agrees and says fatigue will not be a factor tonight.
"100 percent," he said. "Of course. Last game? Yes. I'm ready for whatever they ask of me … It's the last game. (The workload) doesn't matter. I'll do whatever I need to do."
The Cubs also have the benefit of a reinvigorated lineup, with stars Anthony Rizzo, Kris Bryant and Addison Russell all going deep in Game 6, Russell's shot a historic grand slam that put the Cubs up 7-0.
Win or lose, Chicago officials are bracing for big crowds in Wrigleyville. Some bars around Wrigley Field have already started to let in patrons and are charging $50-$100 just to get in, mostly to be able to stay at fire code. The Chicago Office of Emergency Management and Communication says that several bars were warned last Saturday for being over capacity, and four – Yak-Zies, Bernie's, Raw Bar and Redmond's – were shut down.
"The bar owners know, the parking restrictions are in, the police force is out, we have been working hand in hand with myriad of agencies that will successfully run tonight," said Ald. Tom Tunney (44th Ward), who reminds the public that parking restrictions around the ballpark are still in place. He also says that it will be difficult, if not impossible, for vehicular traffic to get near the ballpark because of possible street closures due to crowds.
Of course, the mood of those crowds depends on the outcome of Wednesday's game.
Lose, and the heartbreak continues on to year 109. Win, and the debate becomes whether the 2016 Chicago Cubs surpass other great Chicago squads, like the '85 Bears and the Jordan-era Bulls, to truly become a team for the ages.
Follow Paris Schutz on Twitter: @paschutz
---
Related stories: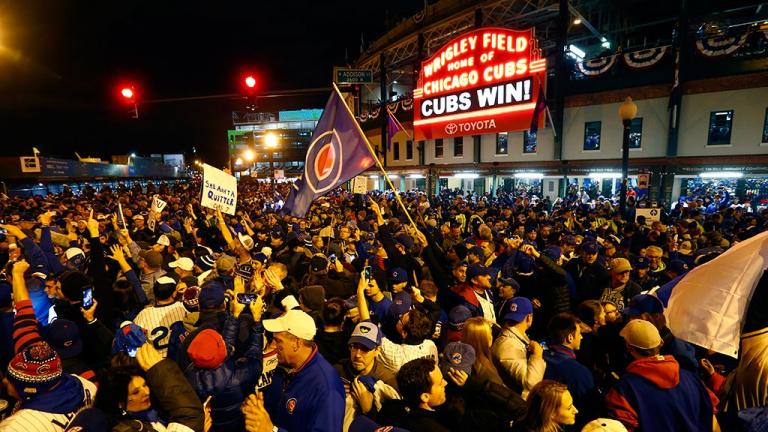 Chicago Cubs Win Game 5, Send World Series Back to Cleveland
Oct. 31: The Cubs face another do-or-die game Tuesday night in Cleveland. What did this weekend's home games mean for the local economy?
---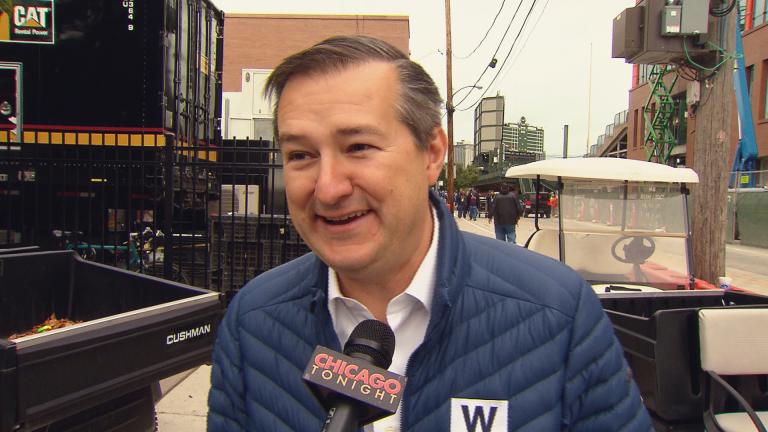 Cubs Chairman Tom Ricketts Talks World Series
Oct. 27: We check in with Cubs Chairman Tom Ricketts on the eve of the first World Series game at Wrigley Field since 1945. Plus: the latest on Kyle Schwarber and parking restrictions around the ballpark.
---
Share Your Cubs Fan Photos With Us
Cubs fans, show us how you celebrate your amazing team! Whether you've got shots from Wrigley Field or your neighborhood bar, we'd like to see them.
---