On any given day in Cook County courts, there are between 20 and 40 defendants who have been deemed unfit to stand trial because of mental illness and are remanded to a mental health facility.
But they are sitting in jail instead, sometimes for months. All of this is according to Cook County Sheriff Tom Dart, and it's sparked anxiety about mental health treatment in Illinois and whether or not there are patients being left on the street as well.
As of today, there are 20 defendants behind bars that are by law supposed to be at a state mental health facility because they are too sick to stand trial. But according to Dart, there are no beds available at any of the state mental health facilities run by the Illinois Department of Human Services.
In one case, a woman has been waiting in jail for 77 days to be placed, but officials cannot find a bed at any facility. Ideally, the defendants are supposed to go through treatment until they are fit to stand trial, before their cases resume. But these cases aren't even getting off the ground.
These patients join the hundreds if not thousands of inmates there who have some degree of mental illness but are awaiting trial, which has caused Dart to characterize the jail as the country's largest mental health institution.
The wait times are a chronic problem at the jail; they underscore the diminishment of mental health facilities across the state, and are leaving the most vulnerable behind bars.
"We struggle with the fact that society has dumped the mentally ill in jails and prisons," says Dart. "That's bad enough as it is. But then when you have people that are so sick that they can't stand trial, theoretically they are supposed to be sent to a facility to be brought up to some level of capacity so they can stand for trial. But we can't get a bed space there for that event to occur. That's horrible."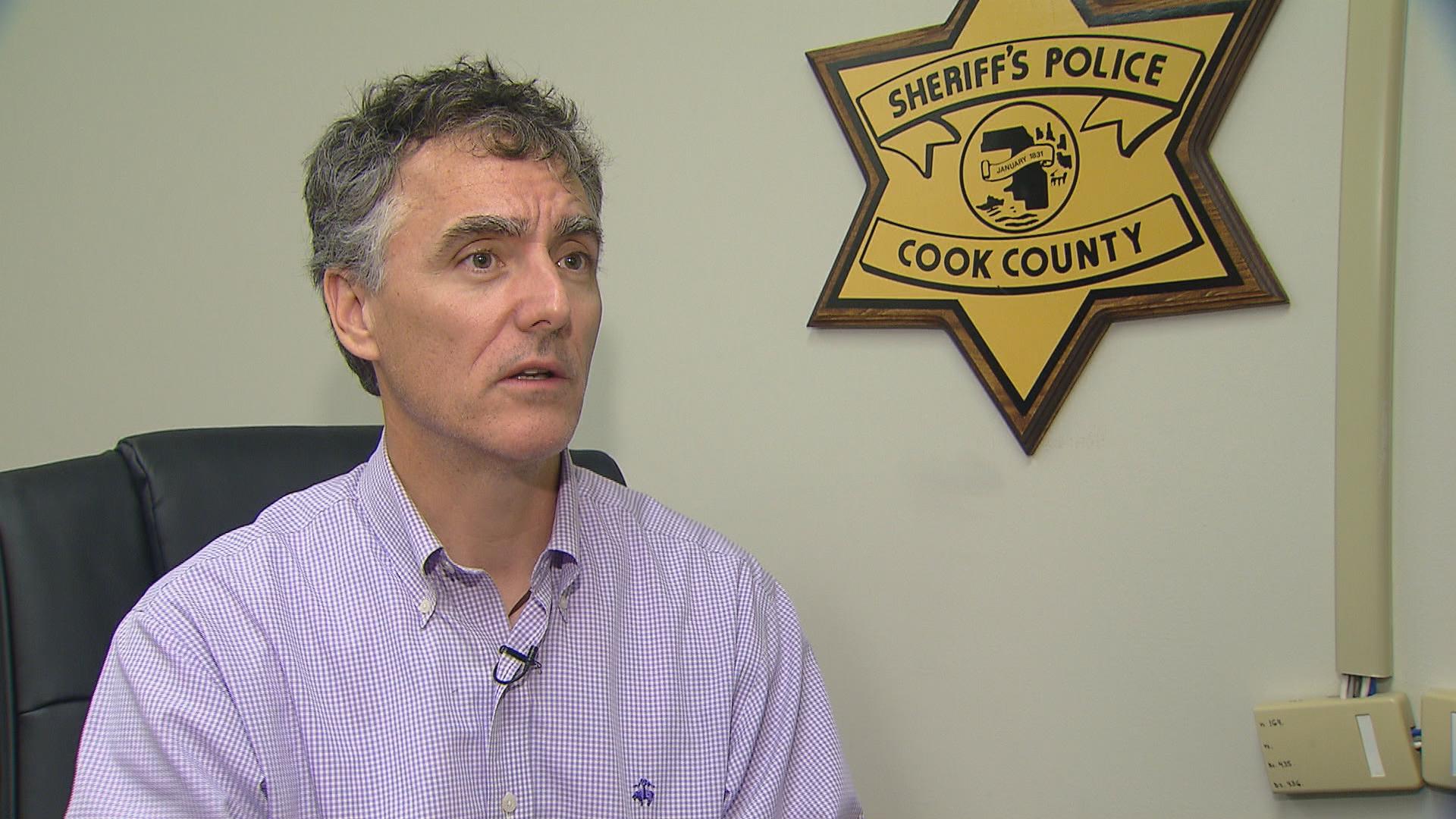 Cook County Sheriff Tom Dart
The problem isn't limited to Cook County Jail alone. In suburban and downstate counties, there are 87 defendants sitting in county jails for an average of 40 days waiting to be placed into a mental health facility – suggesting a backlog throughout the state's entire mental health system.
"We're at the point where we need to hold the state's director of mental health in contempt of court," says Greg Sullivan, the head of the Illinois Sheriffs' Association. "These people are supposed to be in the custody of the Department of Human Services but they are in jail instead because there's nowhere else for them to go. It's illegal."
Most of the "forensic" patients at Cook County, meaning those found not guilty by reason of insanity or too sick to stand trial, are remanded to the Elgin Mental Health Facility. Some 44 beds at the Elgin facility are going to be taken offline next year and used to house prisoners in the state jail system who need mental health treatment. It's part of a massive restructuring of the treatment of mentally ill state inmates after a yearslong lawsuit deemed the prison system unconstitutional for its inadequate mental health treatment.
Advocacy groups like the Mental Health Council bemoan the fact that there are only 1,200 beds available throughout the state for mental health patients, down from a high of 33,000 about 15 years ago.
The concern among Elgin Mental Health Center workers, mental health groups and some lawmakers is that the patients already getting care at Elgin are simply going to be kicked onto the street, making Dart's problem at Cook County Jail even worse.
"The notion is we're just going to utilize parts of Elgin. That clearly isn't going to work, it will not work. If people are not understanding of that, this will be disastrous for us," Dart said. "I can't imagine how there won't be 100 or more people sitting in jail waiting for a bed."
This big change is supposed to take place in 2017. The Department of Human Services, which runs all the mental health institutions, says patients will not be out on the street.
"The Illinois Department of Human Services (IDHS) is working on expanding our system wide forensic capacity, and does not anticipate an overall reduction in the number of forensic beds," the agency said in a statement. "Additionally, IDHS is also working to improve the treatment of mental health in Illinois through a Medicaid waiver which will help to identify and treat people with mental health illnesses before they enter into the court system."
State Rep. Lou Lang (D-Skokie) told Chicago Tonight he is going to convene a task force to examine the entire state's mental health system. It's something that he says could be his biggest undertaking ever; to once and for all resolve a system he characterizes as broken, inhumane and not cost effective at all for taxpayers.
Follow Paris Schutz on Twitter: @paschutz
---
Related stories: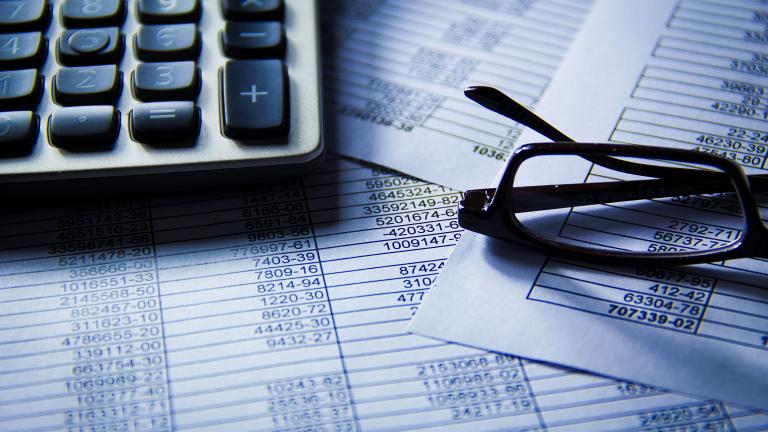 Court Fees Preventing Some Low-Level Offenders From Moving Ahead
Oct. 5: How an array of fines and fees are preventing many poor, low-level offenders in Illinois courts from moving beyond a life of crime.
---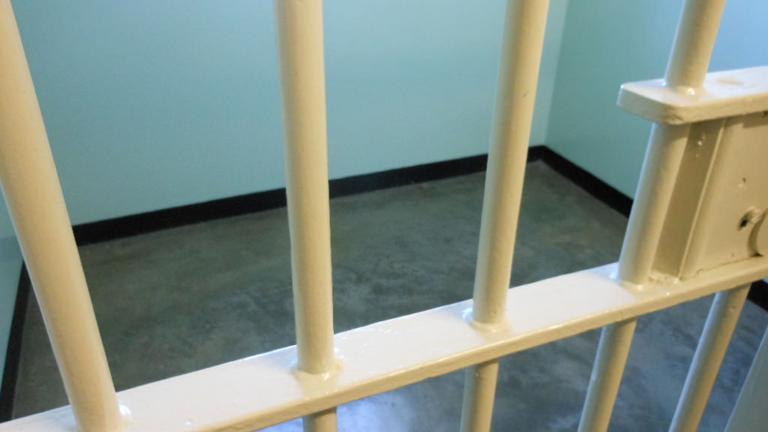 Federal Lawsuit Prompts End of 'Mind Boggling' Cook County Practice
Sept. 28: Four parents sued Cook County because their sons were held in juvenile detention for days without a hearing. Now that common practice is changing. Assessing the impact of that move.
---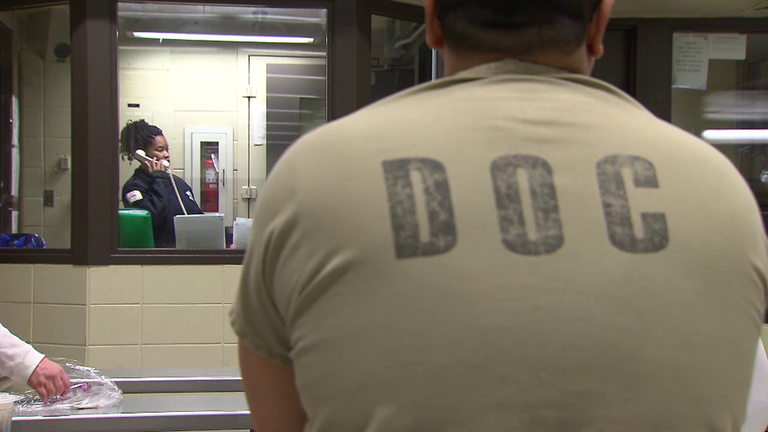 New 'Bizarre' Gang Surfaces in Cook County Jail
Aug. 31: A new gang has surfaced at the Cook County Jail that even the sheriff refers to as "bizarre." Tom Dart credits members of the gang, called Savage Life, with a hostage incident that occurred at the jail late last month.
---