Life on a battlefield can be a harrowing and trying experience. But applying the power of science to warfare can make life better – and safer – for soldiers and their commanders.
In the new book "Grunt: The Curious Science of Humans at War," author Mary Roach looks at how the military tackles loud sounds, bad smells and upset stomachs.
Mary Roach joins Chicago Tonight for a conversation. She's previously written the best-selling books "Stiff," "Spook" and "Gulp" among others.
Below, an excerpt from the book.

1 Second Skin
What to wear to war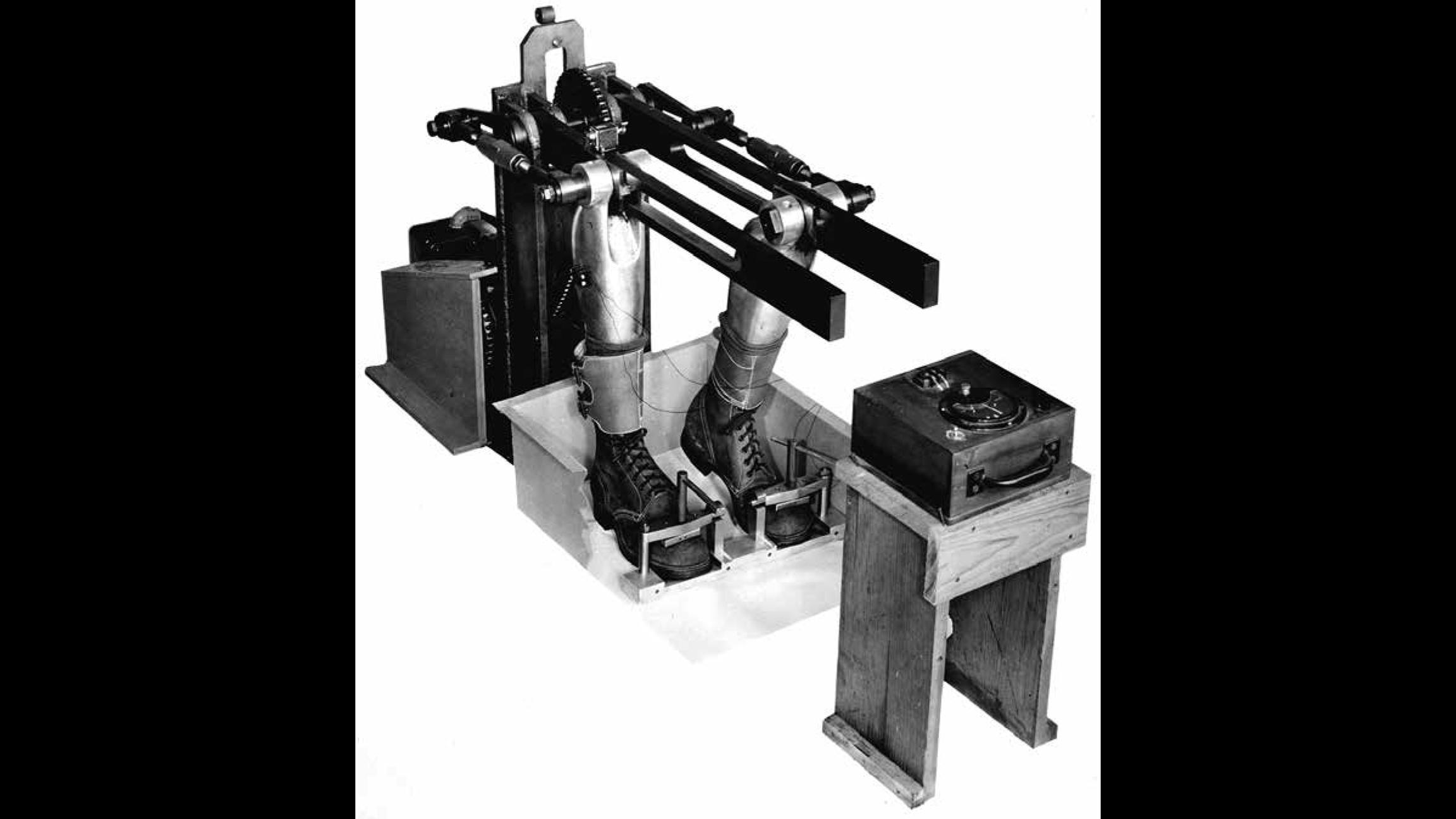 AN ARMY CHAPLAIN IS a man of the cloth, but which cloth? If he's traveling with a field artillery unit, he is a man of moderately flame-resistant, insect-repellent rayon-nylon with 25 percent Kev- lar for added durability. Inside a tank, he's a man of Nomex— highly flame-resistant but too expensive for everyday wear. In the relative safety of a large base, the chaplain is a man of 50/50 nylon-cotton—the cloth of the basic Army Combat Uniform, as well as the camouflage-print vestments that hang in the chaplain's office here at Natick Labs.
The full and formal title of the complex of labs known casu- ally as "Natick" is US Army Natick Soldier Research, Development and Engineering Center. Everything a soldier wears, eats, sleeps on, or lives in is developed or at least tested here. That has included, over the years and through the various incarnations of this place: self-heating parkas, freeze-dried coffee, Gore-Tex, Kevlar, permethrin, concealable body armor, synthetic goose down, recombinant spider silk, restructured steaks, radappertized ham, and an emergency ration chocolate bar with a dash of kerosene to prevent ad libitum snacking. Natick chaplains, for their part, have devised portable confessionals, containerized chapels, and extended shelf life* communion wafers.
It's a balmy 68 degrees at Natick this afternoon. It may, at the same time, be 70 below zero with horizontally blown snow or 110 in the shade, depending on what's being tested over in the Doriot. The Doriot Climatic Chambers were the centerpiece of the complex when it opened in 1954. Never again would troops be sent to the Aleutian Islands with seeping, uninsulated boots or to equatorial jungles with no mildew-proofing on their tents. Soldiers fight on their stomachs, but also on their toes and fingers and a decent night's sleep.
These days, the snow and rain machines are rented out to L.L. Bean or Cabela's as often as they're used to test military outerwear. Repelling the elements is the least of what the US Army needs its uniforms to do. If possible, the army would like to dress its men and women in uniforms that protect them against all that modern warfare has to throw at them: flames, explosives, bullets, lasers, bomb-blasted dirt, blister agents, anthrax, sand fleas. They would like these same uniforms to keep soldiers cool and dry in extreme heat, to stand up to the ruthless rigors of the Army field laundry, to feel good against the skin, to look smart, and to come in under budget. It might be easier to resolve the conflicts in the Middle East.
* Natick Labs and precursor the Quartermaster Subsistence Research Laboratory have extended shelf lives to near immortality. They currently make a sandwich that keeps for three years. Meat, in particular, has come a long way since the Revolutionary and Civil wars, when beef came fresh off cattle driven alongside the troops. During World War II, the aptly named subsistence lab developed partly hydrogenated, no-melt "war lard" and heavily salted and cured, extra-dry "war hams" that kept for six months without refrigeration and earned the not exactly over-the-moon descriptors "palatable and satisfactory." I quote there the July–August 1943 Breed- er's Gazette, sister publication of the Poultry Tribune, a newspaper either about or for barnyard fowl.
LET US begin at Building 110, which is what everyone calls it. Officially it was christened the Ouellette* Thermal Test Facility, lend- ing a flirtatious French flair to lethal explosions and disfiguring burns. The head textile technologist is a slim, classy, fiftyish woman of fine-grained good looks, dressed today in a cream-colored cable- knit wool tunic. I took her to be the Ouellette, and then she opened her mouth to speak and a hammered-flat Boston accent flew out and slammed into my ear. She is an Auerbach, Margaret Auerbach, but around 110 she's just Peggy, or "flame goddess."
When someone in industry thinks they've built a better flame- resistant fabric, a sample comes to Auerbach for testing. Some people submit swatches; others optimistically ship off whole bolts. Their hopes may be undone by a single strand of thread. "To see what our guys might be inhaling," Auerbach heats a few centimeters of thread to around 1500 degrees Fahrenheit. The fumes produced by this are identified by gas chromatography. Flame-resistant textiles—some, anyway—work via heat-released chemicals. Auerbach needs to be sure the chemicals aren't more dangerous than the flames themselves...
* Misspelled as "Uoellette" on the Natick Building Inventory, and "Oullette" on the sign outside the building. Somebody burned for that one.
Reprinted from "Grunt: The Curious Science of Humans at War" by Mary Roach.
---
Related stories: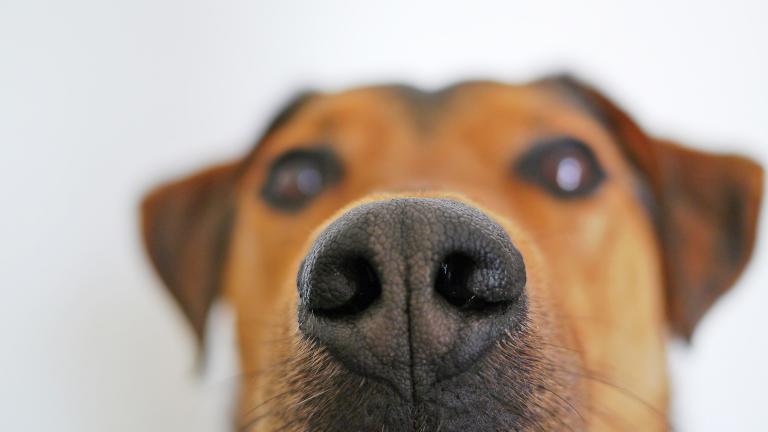 Sniff it Out: New Book Follows Dogs 'Into a World of Smell'
Oct. 20: From service dogs to household companions, a new book looks inside the complex world of a dog's nose.
---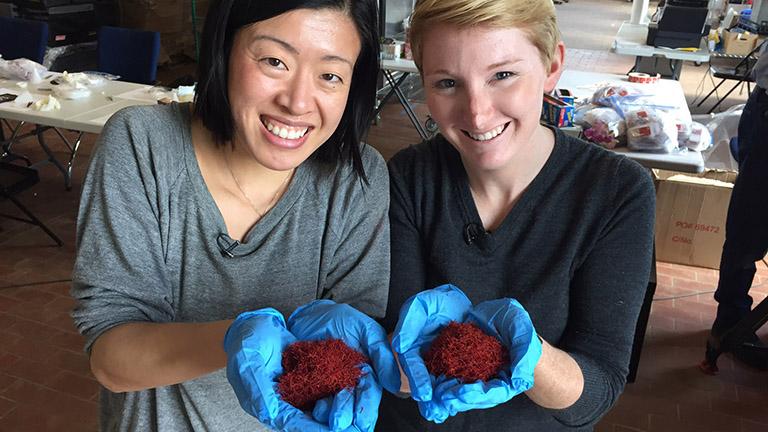 Chicago Veterans Aim to Cultivate Peace in Afghanistan Through Farming
April 5: Could a spice help rebuild Afghanistan? Could it decrease the production of poppy for opium? Meet three Chicago war veterans who have started a business with these goals in mind.
---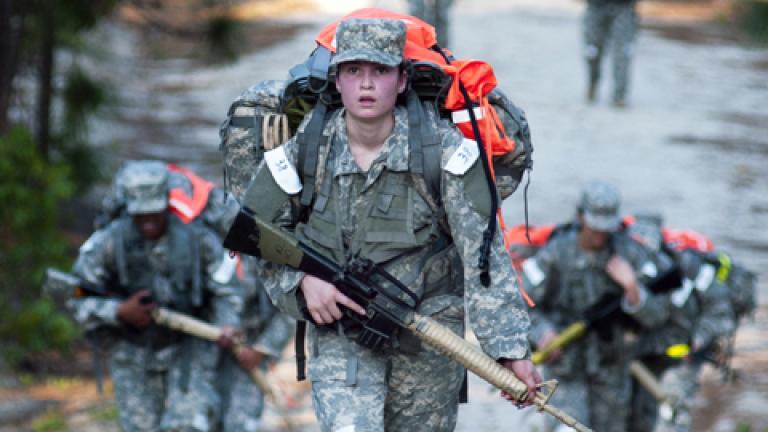 Behind the Front Lines of 'Ashley's War': A Battle for Women in the Military
Sept. 17, 2015: Author Gayle Tzemach Lemmon recounts the experiences of one group of female soldiers in a New York Times bestseller. She discusses her book and what's ahead for the military.
---