Two issues dominate the race to become the next Cook County State's Attorney.
The first is the soaring level of gun violence, which both candidates say they are committed to combatting.
The second is the handling of police misconduct cases in the wake of the fatal shooting of Laquan McDonald. It may have been the widely perceived failure of incumbent Anita Alvarez to aggressively prosecute police misconduct cases that cost her the Democratic nomination.
So what is likely to change with a new state's attorney leading the office?
Joining Chicago Tonight to tell us in the order they appear on the ballot are: Republican Christopher Pfannkuche and Democrat Kim Foxx.
More about the candidates
Pfannkuche is a long-time criminal prosecutor who worked for the state's attorney office for 31 years before going into private practice. He is also a law professor and police training instructor.
Foxx worked for 12 years as assistant state's attorney handling felony juvenile cases. More recently she served as Chief of Staff for Cook County Board President Toni Preckwinkle, one of her strongest backers.
Foxx is the clear favorite and has garnered the endorsements of the Chicago Tribune, Chicago Sun-Times and the Daily Herald. She also has a major funding advantage having received some big check donations from her old boss Preckwinkle, as well as Democratic funder Fred Eychaner and even George Soros.
Pfannkuche's campaign is largely self-funded.
Both candidates say that reducing the soaring level of gun crime and killings is their top priority but exactly how they would do that is unclear. Foxx says that Mayor Rahm Emanuel's anti-violence strategy is fine but she would like to see a larger strategy. Pfannkuche says he will build better relations with the communities most impacted by violence as well as do more to stop illegal guns entering the state.
The Sun-Times editorial board praised Pfannkuche's experience but criticized his pledge to immediately launch a criminal investigation into the Mayor's handling of the Laquan McDonald case, calling it "banana-republic stuff" akin to Republican presidential candidate Donald Trump's calls for Hillary Clinton to be jailed.
For Foxx, one of her key challenges if elected is to prove her independence, most notably from Preckwinkle. 
---
Related stories: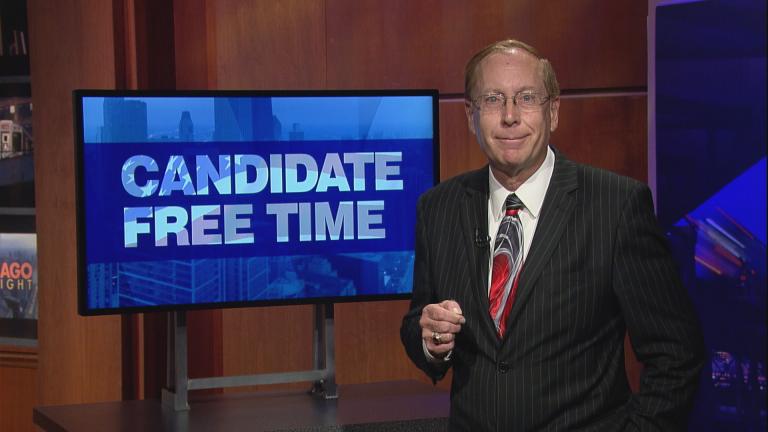 Candidate Free Time: Christopher E.K. Pfannkuche
"Helping to reduce crime is the job of the State's Attorney whose job is to prosecute criminals, seek justice for crime victims, and maintain confidence in our criminal justice system." Learn more about this candidate.
---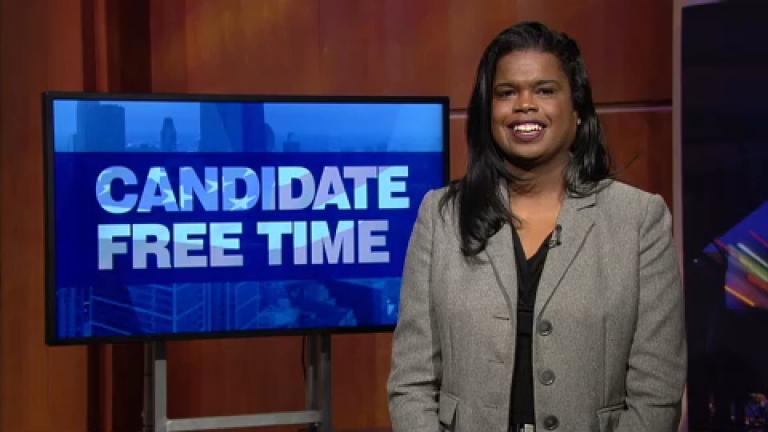 Candidate Free Time: Kim Foxx
"I am running for State's Attorney because our criminal justice system is broken–and incumbent State's Attorney Anita Alvarez is part of the problem." Learn more about this candidate.
---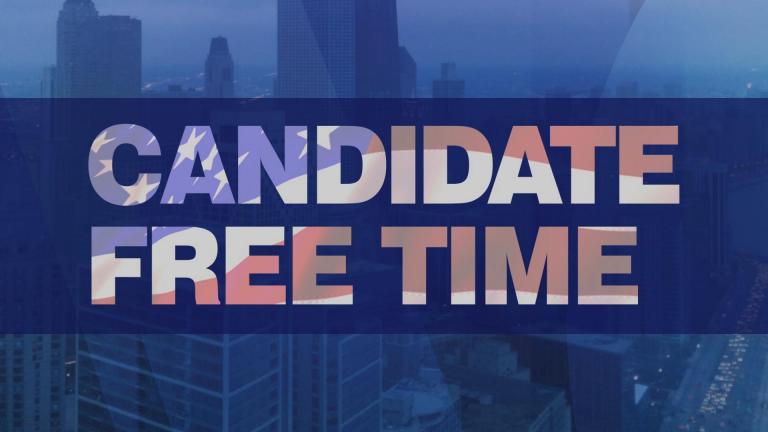 2016 Voters' Guide to the General Election
This WTTW guide is an online resource designed to inform voters about the candidates running for office in the Nov. 8 election.
---