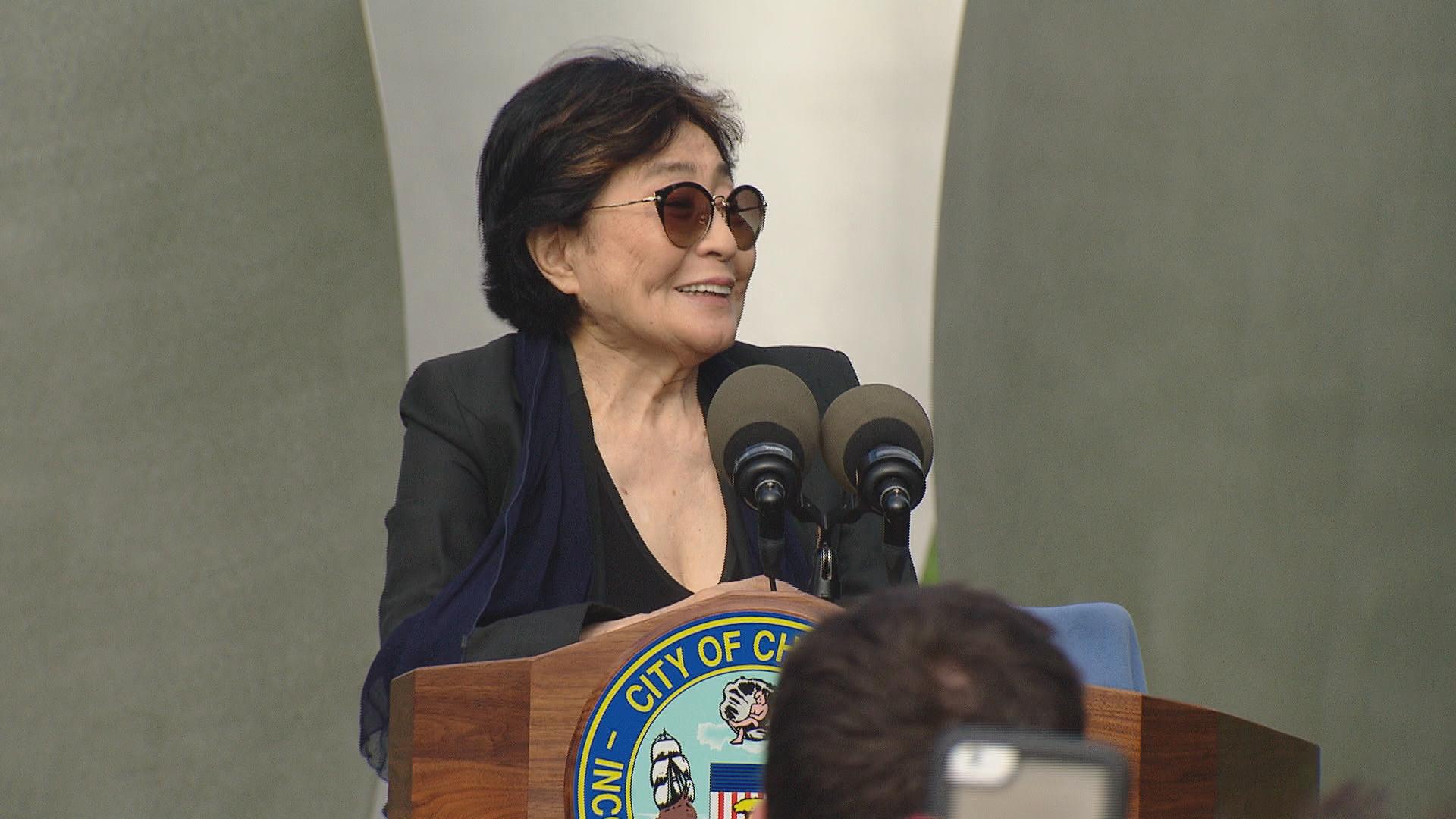 Yoko Ono unveils "Sky Landing" in Chicago's Jackson Park on Monday. (Chicago Tonight)
Yoko Ono on Monday morning debuted her first public art installation in the Americas on Jackson Park's Wooded Island.
The musician and artist created "Sky Landing" as a gesture of peace, harmony and healing.
"Beauty is something that is very, very important for us. Beauty is something that tells us what, actually, things are," Ono said at the unveiling of the sculpture Monday. "When I encountered Chicago in a really great way, I thought, 'Wow, they have a lot to make us learn.'"
The location was once the site of the Japanese Pavilion during the 1893 World's Columbian Exposition. Ono, a native of Japan, designed the lotus-inspired artwork after a visit to the site three years ago. We'll have more on the story later this week.
---
Related stories: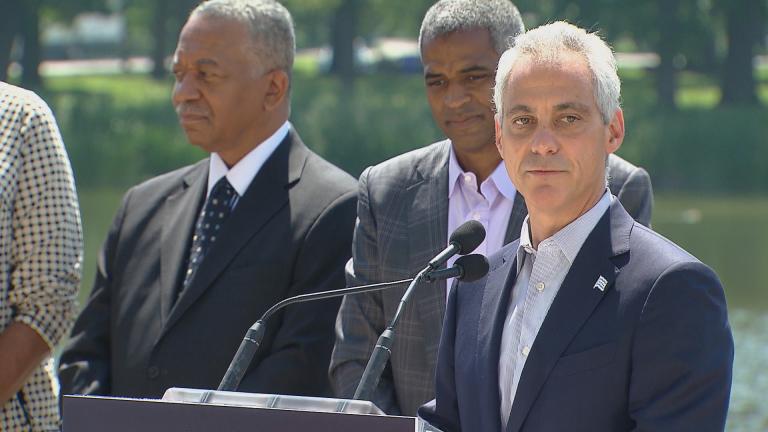 Obama Foundation Makes It Official: Jackson Park for Obama Library
Aug. 3: The secret got out last week, but the Obama Foundation made it official at a news conference on Wednesday: Jackson Park will be the main home of the 44th U.S. president's library.
---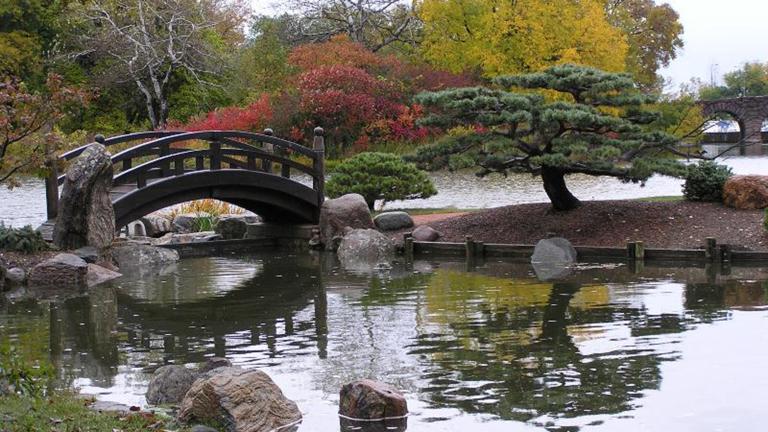 Ask Geoffrey: What Happened to the Sunken Garden in Jackson Park?
Jan. 13: Geoffrey Baer visits an artist under glass, gets that sinking feeling at a Jackson Park garden, and reveals the hej hej history of the Andersonville neighborhood's name in this encore edition of Ask Geoffrey.
---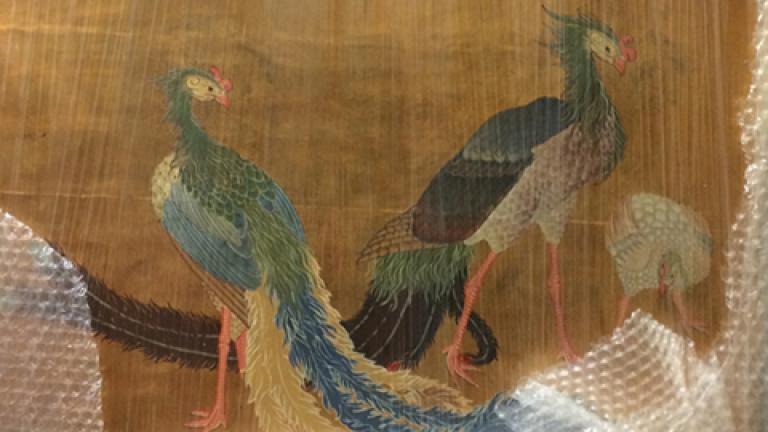 Original 1893 World's Fair Paintings Discovered in Storage Facility
Aug. 26, 2015: Three original Japanese sliding door paintings from the 1893 World's Columbian Exposition were discovered in a Chicago Park District storage facility, the CPD announced Wednesday.
---