This year's turbulent presidential election is sparking some surprising newspaper endorsements.
Last Friday, the Chicago Tribune's editorial board shocked readers and grabbed national headlines by endorsing Libertarian candidate Gary Johnson.
The news followed a similar editorial board bombshell when the Arizona Republic endorsed Hillary Clinton–the first time the newspaper backed a Democrat for president in its 126-year history.
What do these unusual endorsements mean?
Joining host Carol Marin in discussion are: Bruce Dold, publisher and editor-in-chief of the Chicago Tribune; Tom McNamee, editorial page editor of the Chicago Sun-Times; and Jim Slusher, editorial page editor for the Daily Herald. 
---
Related stories: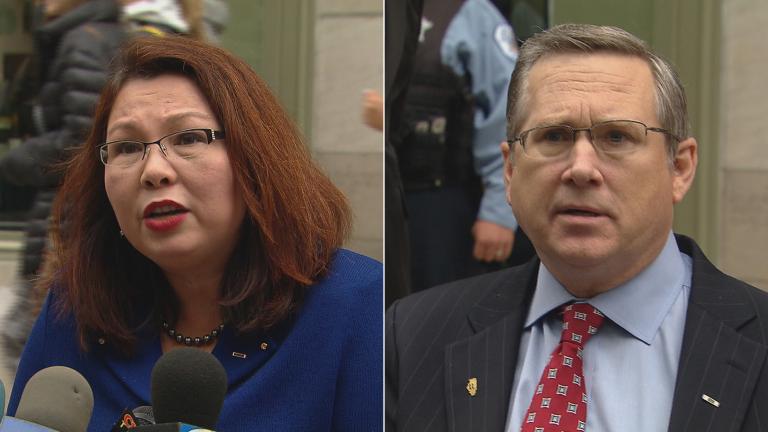 Duckworth, Kirk Face Off in 1st Senate Debate
Oct. 3: Illinois' U.S. Senate candidates, incumbent Republican Mark Kirk and Democrat Tammy Duckworth, square off in a debate for the first time. Why it may be their last.
---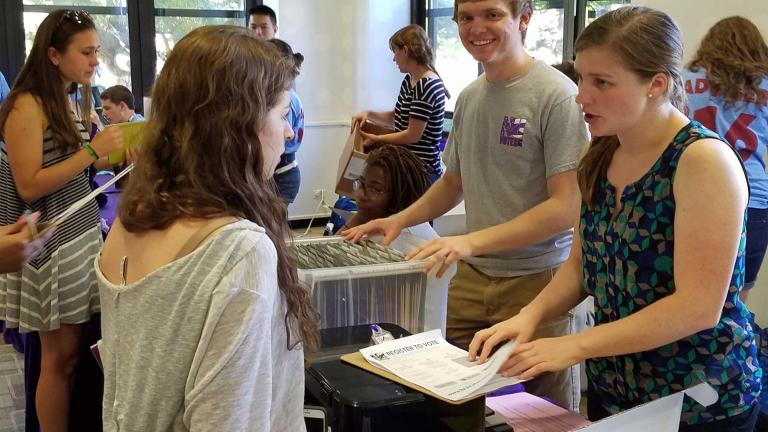 Northwestern Announces Record Voter Registration for Incoming Freshman
Sept. 30: This week, the university announced that 96 percent of incoming freshman have registered to vote, thanks in part to a new website launched this fall.
---
Debating the Ruling on Election Day Registration
Sept. 28: A federal judge blocks Election Day voter registration in Illinois, but Attorney General Lisa Madigan says she will appeal the ruling. We hear arguments on both sides of the case.
---