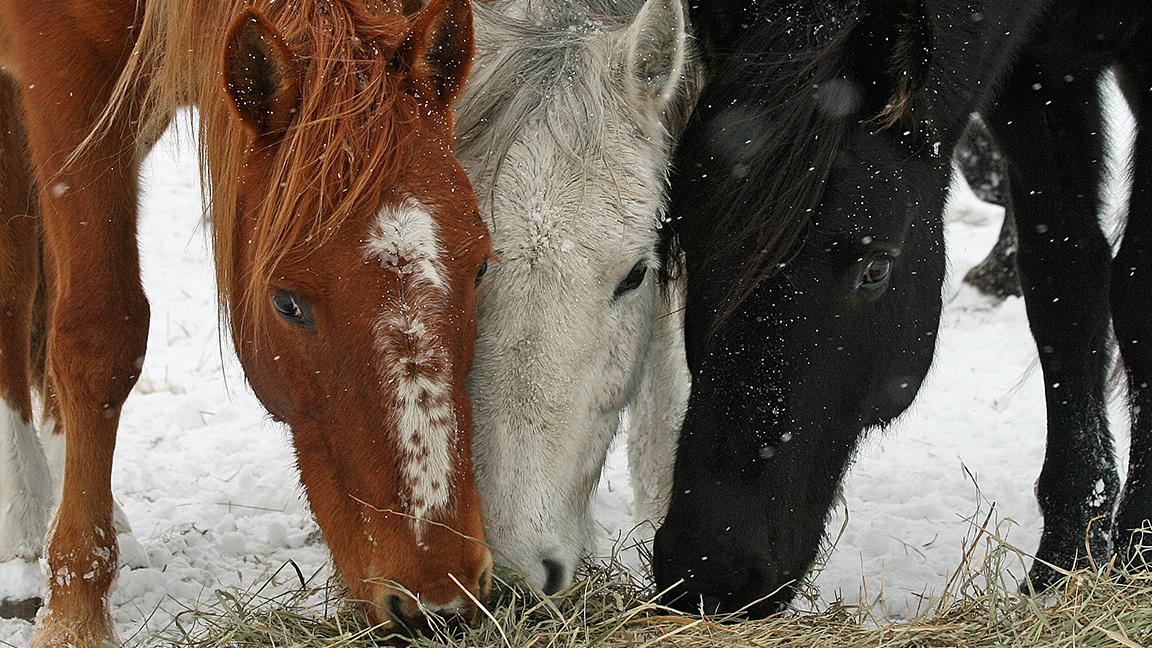 The number of wild horses and burros living on public ranges is more than double the recommended capacity, according to the Bureau of Land Management. (Jana Wilson / Bureau of Land Management)
The Bureau of Land Management said Thursday it will not follow a controversial recommendation made last week by an independent board to euthanize or sell more than 45,000 wild horses and burros, including 179 being held in Illinois.
At a meeting on Sept. 9, the National Wild Horse and Burro Advisory Board recommended the BLM humanely euthanize or sell without limitation "all suitable animals in long and short term holding deemed unadoptable."
To sell the animals "without limitation" essentially removes protocols aimed at ensuring they won't be slaughtered for products or mistreated.
The recommendation was made in an effort to curb overpopulation of the animals on land managed by the BLM.
The BLM typically responds to the board's recommendations several months after they're given, but widespread criticism of the recommendation to euthanize the animals led the agency to respond quickly.
"The BLM will not euthanize or sell without limitation any healthy animals," said BLM spokesman Jason Lutterman. "We're going to continue caring for and seeking good homes for the un-adopted animals in our off-range corrals and pastures."
The BLM manages more than 31 million acres of public land where an estimated 67,027 wild horses and burros (donkeys) roam. That's more than double the agency's own recommendation of 26,715 animals.
Not counted among the wild population are an additional 45,661 animals kept in off-range facilities for adoption. This is the group targeted by the board's recommendation.
Most of the wild horses are kept on land managed by the BLM out west, including Nevada and California. But a small facility in Ewing, Illinois, about 300 miles south of Chicago, marks the agency's eastermost holding area. Some 179 wild horses and burros are currently being held at the facility, which has a maximum capacity of 300 animals.
The Illinois horses are often taken from the Ewing facility to state fairs and other events with the goal of having them adopted, the BLM said.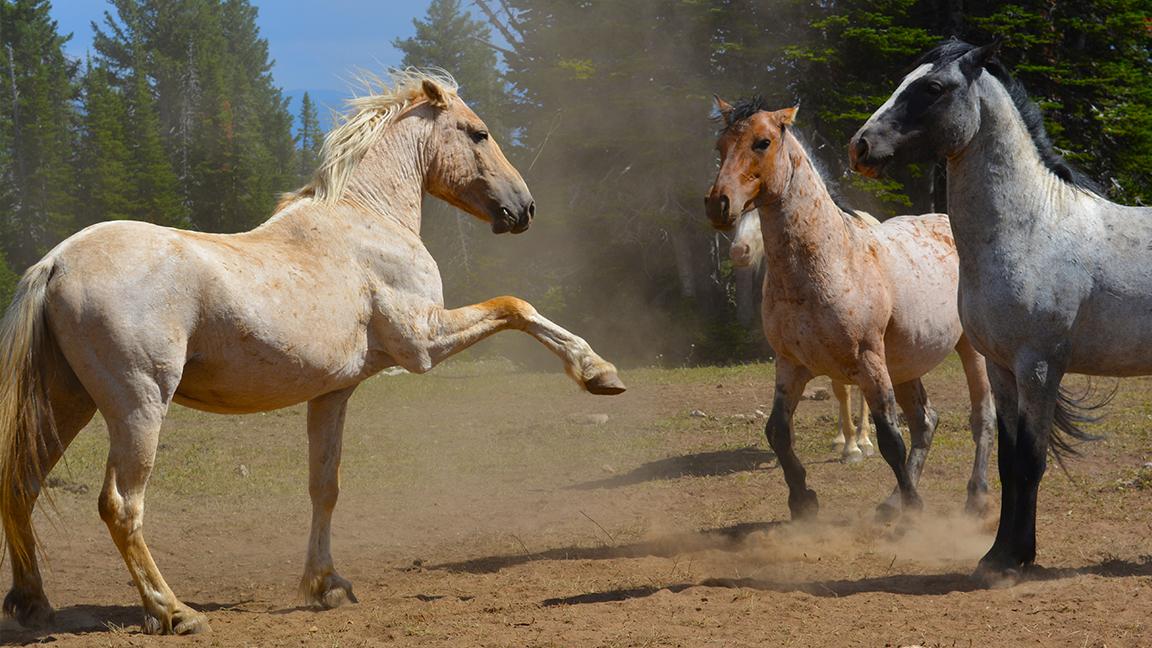 In a Facebook post published Sept. 10, advisory board member Ben Masters said the recommendation made the previous day was "incredibly difficult," but that the "emergency situation" will "only get worse." (Brad Purdy / Bureau of Land Management)
Because wild horses and burros have virtually no natural predators, their herd sizes can double every four to five years, according to the BLM. Soaring populations lead to overgrazing, which degrades ecosystems and puts the animals at risk of starvation.
Population growth can also lead to financial problems: the BLM spends about $50 million – two-thirds of its annual budget – to care for the wild horses and burros in its off-range facilities.
Lutterman said a decrease in adoptions has contributed to the problem.
"In the late 1990s, we were adopting out about 8,000 animals a year, which was roughly keeping up with the population growth on the range," Lutterman said. "But now we're adopting out about 2,500 horses a year and yet the horse population is still growing on the range."
Instead of following the advisory board's recommendation, Lutterman said the BLM will continue utilizing and experimenting with different fertility controls, including a birth control vaccine administered to mares via dart every year.
"But that's not really feasible to use in large herds that roam over hundreds of thousands of acres," Lutterman said. "You need to get relatively close to dart the horse and then remember to track which horse you darted to return to that horse next year."
Plans to experiment with controversial sterilization techniques on 200 wild mares at an Oregon facility were recently cancelled by the BLM after activist groups sued the agency.
The BLM is an agency within the Department of the Interior that's managed the wild horse and burro populations on public lands since the enactment of the Wild and Free-Roaming Horses and Burros Act of 1971.
Follow Evan Garcia on Twitter: @EvanRGarcia
---
Related stories: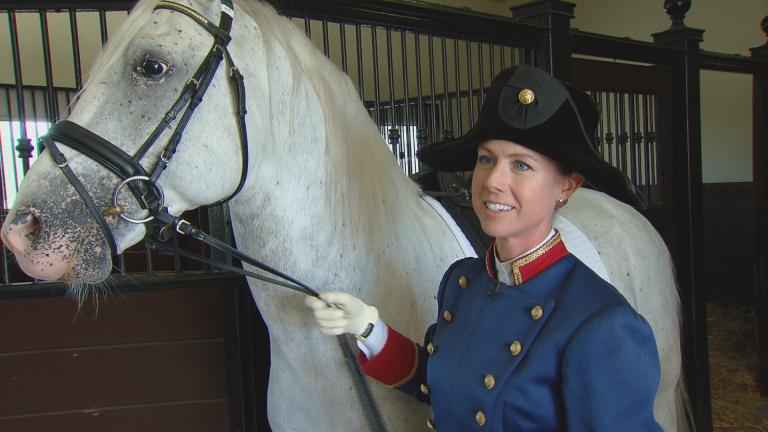 Lipizzan Horses Trained in Dressage a Noble Mix of Athlete, Artist
Aug. 11: On a horse farm north of Chicago, a European tradition combines artistry and athletic prowess. We meet some of the star athletes–and the ponies that will someday take their place.
---
First Bison Born This Year at Fermilab
April 27: The bison herd at Fermi National Accelerator Laboratory (Fermilab) just got a little bigger. On Tuesday, the first bison calf of 2016 was born at the particle physics laboratory.
---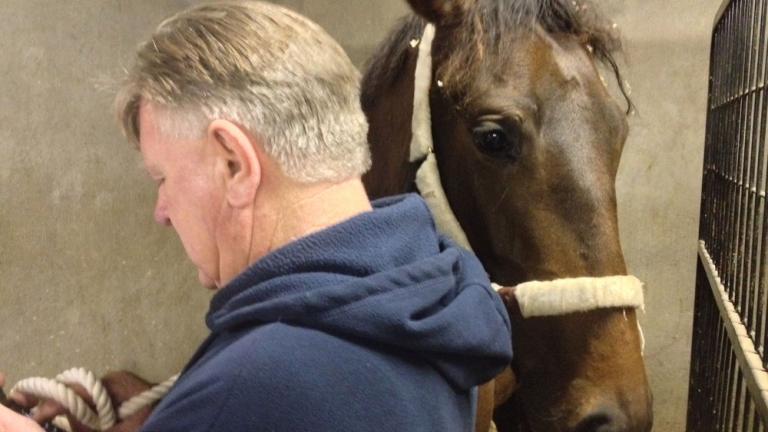 Flying Horses
Jan. 14, 2014: Did you ever wonder how prize racehorses get from Chicago or Kentucky to, say, Dubai? We revisit a story where Jay Shefsky takes us to O'Hare Airport to meet a man who makes his living flying around the world with racehorses.
---