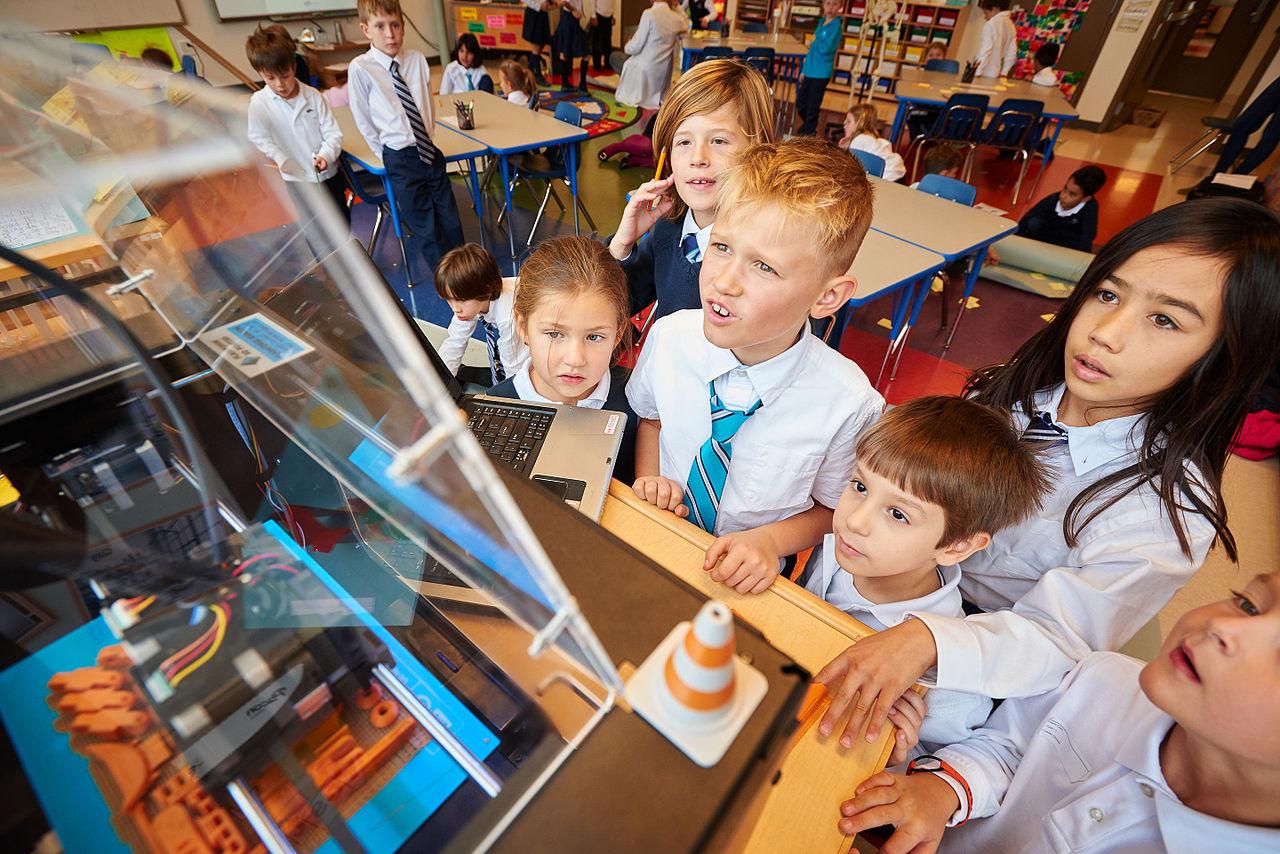 Women and minorities make up more than half of the total workforce in the U.S., but only a small fraction of that population is employed in science, technology, engineering and mathematics. (Nicholas James / Wikimedia Commons)
Minorities and women have long been underrepresented in the fields of science, technology, engineering and math, but a new program at the University of Illinois at Chicago hopes to boost inclusion and trim that gap.
UIC announced this week it has received a two-year, $300,000 grant through a new National Science Foundation program.
The program – titled "Inclusion across the Nation of Communities of Learners of Underrepresented Discoverers in Engineering and Science" or INCLUDES – awarded its first $14 million in grants this week to 37 pilot programs around the country centering on STEM.
Kim Lawless, the associate dean for research at UIC's College of Education, said the grant is intended to get people thinking about new ideas to change pathways into STEM, particularly for those underrepresented groups.
"Our first notion was to kind of take a step back and look at what we have been doing," she said. "Here at UIC, in the state of Illinois (and) nationally – what are people trying to do to change STEM pathways?"
Getting students involved in STEM usually involves some sort of summer camp or outreach into middle and high schools. But the kids who take part in those programs, Lawless said, are typically the ones who already find STEM interesting and see a future for themselves in those fields.
"We wanted to kind of go in a different direction and run in parallel to those efforts … to say our problem is the majority of kids are already turning away from STEM," she said. "They're already thinking they're not good at it, they're already not interested in it, they're already not thinking that there's a future career or future educational opportunity for them in those areas for a variety of reasons."
Working in the pilot community of Pilsen/Little Village, Lawless and four other co-principal investigators will meet with community organizations, schools and industries to identify problems facing the neighborhoods and use science and engineering to come up with solutions.
In Pilsen, for example, there have been soil quality issues tied to lead and zinc caused by factory fires in the 1950s.
"So they may go out around the community and actually collect soil samples, they'll analyze the soil samples, they'll figure out what the problem is," Lawless said. "And we'll facilitate that problem-solving with the guise of them developing some advocacy of saying, 'Hey this is a real problem and we think we need to work together to solve it.'"
Numerous studies have illustrated just how underrepresented women and minorities are in STEM professions.
Women make up 50 percent of the overall workforce in the U.S., but less than a third of the workforce in science and engineering, according to the NSF. Minority women comprise less than 10 percent of all employed scientists and engineers.
Cindy Hood, an associate professor of computer science and engineering at the Illinois Institute of Technology, told Chicago Tonight earlier this month that as of 2014, only 26 percent of the STEM workforce are women, 3 percent are African-American women and only 1 percent are Latinas.
In its 2016 Science and Engineering Indicators report, the National Science Board found that while STEM demographics are in flux – more women and minorities are getting involved while older baby boomers are retiring – both groups remain underrepresented in science and engineering compared to their overall labor force participation.
The UIC program is directly focused on getting women and students of color involved in STEM careers, according to Lawless, who said it was no accident the Pilsen and Little Village communities were chosen as an initial base of operations.
"So we are testing it out in that community," she said, "because there are specific resources and knowledge sets that individuals in that community can bring into that shared learning space that can help facilitate the development of the Hispanic/Latino community, for example."
In their second year, Lawless hopes to extend the program into the Englewood neighborhood, and introduce a similar approach into both K-12 curricula and a freshman class at UIC.
"And it really bridges that gap of, science isn't something other people do, science is something that everybody needs to understand because it's important for the quality of our lives," Lawless said.
Follow Matt Masterson on Twitter: @ByMattMasterson
---
Related stories: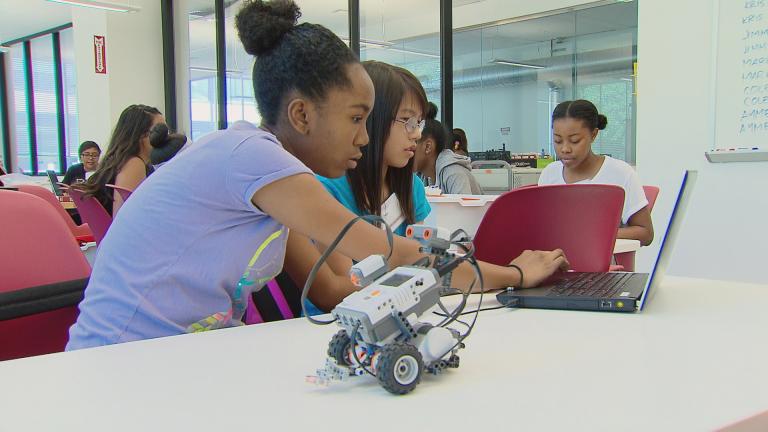 STEM Summer Camp Opens Minds, Broadens Opportunities for Young Girls
September 1: With girls and women seriously underrepresented in fields involving computer science, we visit a computer camp that is aiming to change that at the Illinois Institute of Technology.
---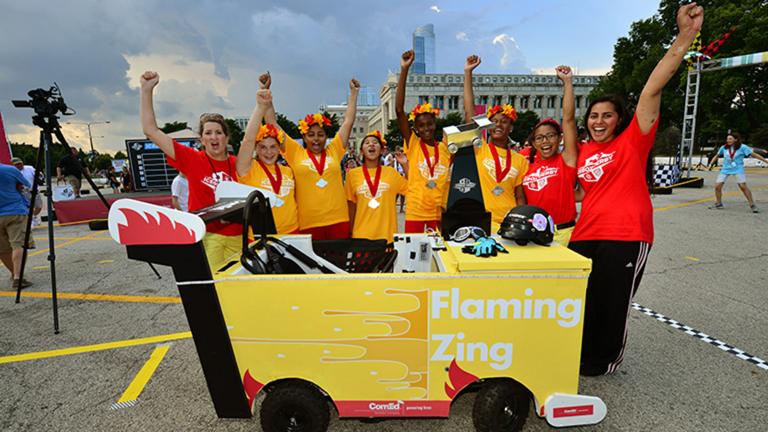 STEM Competition Aims to Inspire Teen Girls
August 2: Dozens of teenage girls from the Chicago area are getting a unique, hands-on STEM experience as they transform recycled refrigerators into solar-powered race cars in the ComED Icebox Derby.
---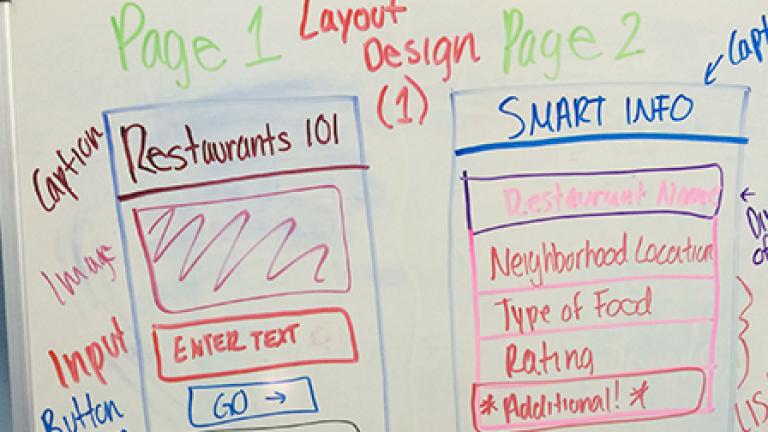 CPS' Early College Stem High Schools
July 2, 2015: At five CPS neighborhood high schools, students are earning college credit through a number of dual-credit courses.
---