Thursday is election day. Not for president or political office, but for another powerful post that could have major legal and political implications.
Tim Evans, the Chief Judge of Cook County Circuit Court, is being challenged for his post by a former aldermen who some say is being put up by political power brokers like Ed Burke, Toni Preckwinkle and Michael Madigan.
It is also a decision that has implications on crime and social policy because the chief judge is in charge of the whole county court system. They can influence which judges get promoted to top positions, or placed in which courthouse. They can influence how the court adjudicates the myriad of cases that comes before it and help set policies of sentencing and bond for offenders.
The vote will take place behind closed doors on Thursday at the Daley Center – only 241 circuit court judges get to vote. Former 38th Ward Alderman Tom Allen, now a chancery court judge, and circuit court judge Sandra Ramos are challenging the 15-year incumbent Evans, who says he believes neither of them are up to the job.
"My two opponents have not held any supervisory positions at all as judge," Evans told "Chicago Tonight." "Before I came to this position I was a trial judge, I was a supervising judge ... and I've been chief judge for 15 years, so that's a great level of experience and expertise. We're dealing with the lives of human beings. We don't need inexperienced people stepping into that role."
Many of the county judges have political experience as well. They work to get slated by the Cook County Democratic Party when they run for office. One Democratic committeewoman, Chicago's 34th Ward Alderman Carrie Austin, says judges are telling her that power brokers are trying to influence judges to vote for Allen to unseat Evans, even threatening job retaliation if they don't.
"They're getting pressure from (House Speaker Mike) Madigan, (Alderman Ed) Burke, (Cook County Board President Toni) Preckwinkle, these are the ones I've heard they're getting pressure from," Austin said, adding that she was angered that anyone was challenging Evans in the first place.
"Why do you want this job? Tell me why you think Judge Evans has failed and that you won't make the same mistakes," she said.
Spokespeople for Madigan and Preckwinkle denied any involvement in the race, and calls to Burke were not returned.
Judge Sandra Ramos says the challenge is more a referendum on Evans, and she says he plays favorites in determining who gets promoted to associate and top judge positions. She says that many qualified judges who aren't his chosen picks languish in lower positions.
"If he likes you, he gives you top choice," Ramos said. "The favoritism is corrosive because it doesn't necessarily ensure competence."
We ran into Allen outside of the Daley Center on Tuesday but he declined our requests to speak with him on camera, saying he'd rather wait until after the election to talk about it.
Meanwhile, Evans made the case that he's tried to reform the courts from a system that simply punishes to one that promotes alternative sentencing and restorative justice.
"I don't believe that we can ever punish our way out of the problems that face this city and this county," Evans said. "It has to be a progressive approach. Punishment when necessary and re-orientation is the best thing that we can do to stop people from committing crimes rather than locking them up, warehousing them and letting them become wiser criminals when they come back out."
The election will happen by secret ballot. One observer explained to us how the process works.
"There will be a process by which the judge who nominates the candidate will speak for a few minutes as to why the candidate should be chief judge," said Chicago Daily Law Bulletin reporter Lauraann Wood. "The candidate will then speak for a couple minutes, and then once everyone has had their turn to speak, there will be a ballot placed. The circuit judges will vote on who they want to be their chief judge. The winner is announced only when there is a majority."
We expect to know the results Thursday night.
Follow Paris Schutz on Twitter: @paschutz
---
Related stories: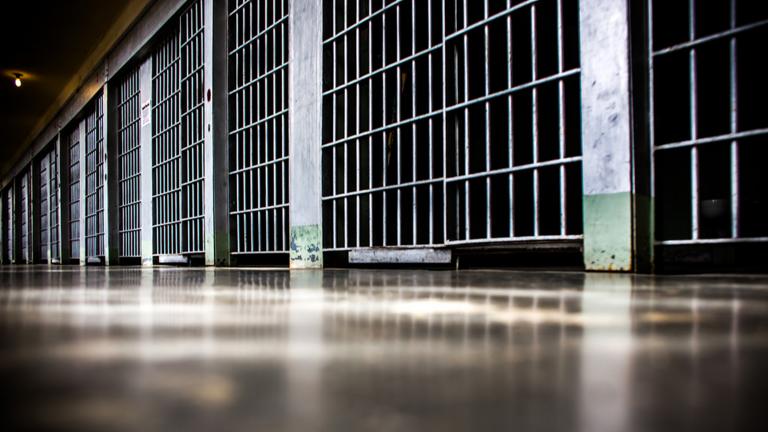 Tougher Gun Laws Won't Stop Violence, Says Cook County Public Defender
Sept. 13: In a recently published op-ed, Cook County Public Defender Amy Campanelli warns that a "war on guns that focuses solely on punishment" will fail. She joins us in discussion.
---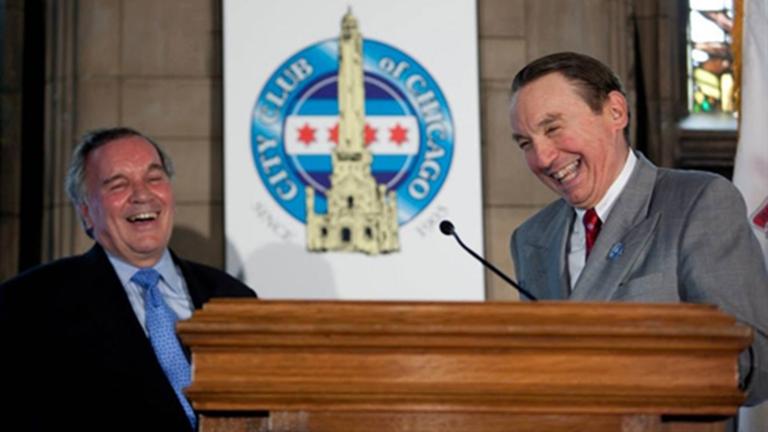 Political Analyst Paul Green Remembered
Sept. 12: Some of Paul Green's closest colleagues are dealing with the shock of his sudden death Saturday of complications from an aortic aneurysm.
---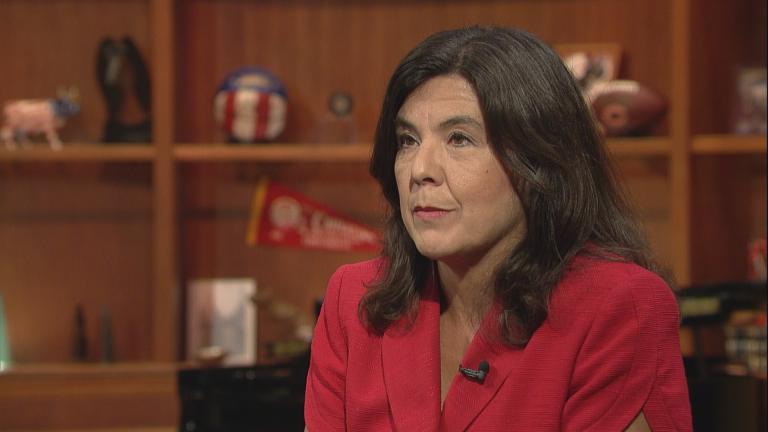 Outgoing Cook County State's Attorney Anita Alvarez Reflects on Office
Sept. 8: With only a few months left in office, does Cook County State's Attorney Anita Alvarez wish she had done anything differently? She joins us in discussion.
---