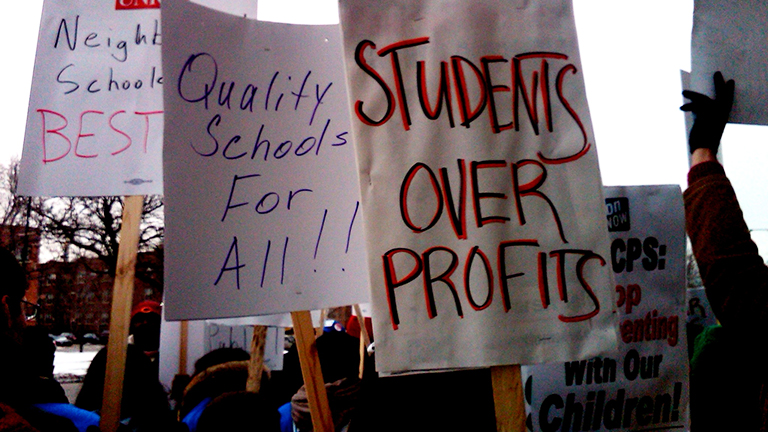 (Parents 4 Teachers)
A proposed change to city law that could divert tens of millions in tax incremental financing (TIF) dollars to the cash-strapped Chicago Public Schools will likely undergo some additional changes before it comes to City Council for approval.
The TIF ordinance – introduced in July by Ald. George Cardinas (12th Ward) and Ald. Susan Sadlowski-Garza (10th Ward) – seeks to define CPS as a "financially distressed" district and redirect city TIF money to CPS in order to help fill its $300 million budget shortfall.
The council's Committee on Finance continued its review of the ordinance Monday afternoon after taking up the controversial item on Friday. Monday's meeting lasted nearly three hours but adjourned without a vote on the proposal. Many of the interested parties in attendance for the start of the hearing weren't in the gallery for its conclusion.
A few dozen attendees were escorted out by Chicago police after they began clapping and chanting "keep our schools afloat, we want a vote," ignoring calls from Finance Chair Edward Burke (14th Ward) to quiet down.
---
The group had become restless after the committee spent more than an hour discussing an ordinance relating to red light ticket fee refunds that was not a part of the original meeting agenda.
Though it had been scheduled for discussion after the TIF ordinance, Burke said the red light issue would proceed first, believing it would take the shortest amount of time.
More than 30 aldermen have expressed support of the TIF proposal, but not everyone wants those dollars coming from their districts.
"I can't support this as it stands," said Ald. Walter Burnett (27th Ward), who previously withdrew his support of the ordinance during Friday's meeting. "I can't hurt myself to help everybody else." 
Burnett – who said he is in favor of schools getting the resources they need – opposed drawing money from existing TIF obligations to send to CPS. He cited ongoing work within his ward, including an affordable housing project, that would see its TIF dollars "subtracted from" if the ordinance were approved.
It's estimated the city of Chicago will bring in $461 million in TIF money in 2016 – an increase of nearly $89 million over the previous year, according to Cook County Clerk David Orr. 
Ald. John Arena (45th Ward) offered an amendment to the proposal Monday, adding language to "keep CPS honest" and guaranteeing the district only spends TIF dollars to restore previous program cuts.
The ordinance defines tax increment financing as a tool used under Illinois state law to "encourage economic development by providing public support to encourage investment in targeted areas that meet certain conditions of blight, decay or underperformance."
As Monday's meeting adjourned, Arena suggested forming a sub-committee to work with the city's Budget Department and review TIFs in general as well as the ordinance itself to determine its feasibility.
"I think we need to have a discussion on this and the complexities ... of how we use this," he said.
The Chicago Teachers Union – which will vote on a possible strike later this year – has backed the ordinance, saying it could "lay the groundwork for a just contract and stable funding for our schools." But Chicago Board of Education President Frank Clark has repeatedly said he does not see TIF money as a long-term funding source.
"I wish that we had the ability to say 'Stop everything else that's been done in every community and every TIF district and funnel all that money to us,'" he said during a public hearing last month. "We don't have carte blanche control over those dollars. Like I said, I wish we did, but in fact, we don't. I don't think they're ill-used either."
CPS this year is expected to receive $32.5 million in TIF dollars from the city in its newly approved fiscal year 2017 budget. That's less than half what it received the previous year, though the district says that was due to spillover from fiscal year 2015 causing an increased pool in fiscal year 2016.
Overall the district's budget decreased by $232 million from last year. In August, CPS also laid off more than 1,000 teachers and support staff personnel districtwide.
According to CTU, if the city contributed $205 million in TIF surplus by the end of this year, CPS would receive an estimated $150 million in operational funding.
That's how much Cardenas asked the Finance Committee to surplus to CPS last week, adding that the ordinance would not affect previously "encumbered" projects in need of TIF dollars. The committee discussed the issue for more than an hour Friday, but recessed prior to a vote.
Follow Matt Masterson on Twitter: @ByMattMasterson
---
Related stories: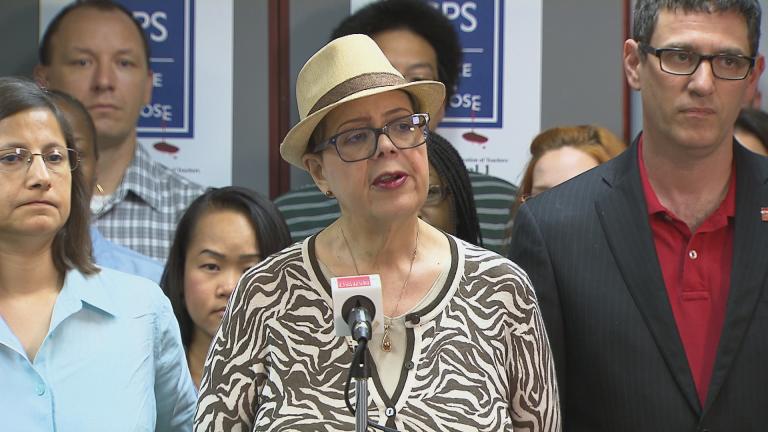 CPS Releases Budget for Coming School Year, Counts on CTU Contract
August 8: Now that Chicago Public Schools has released its budget plans for the coming year, can the district and the Chicago Teachers Union finally nail down a contract agreement?
---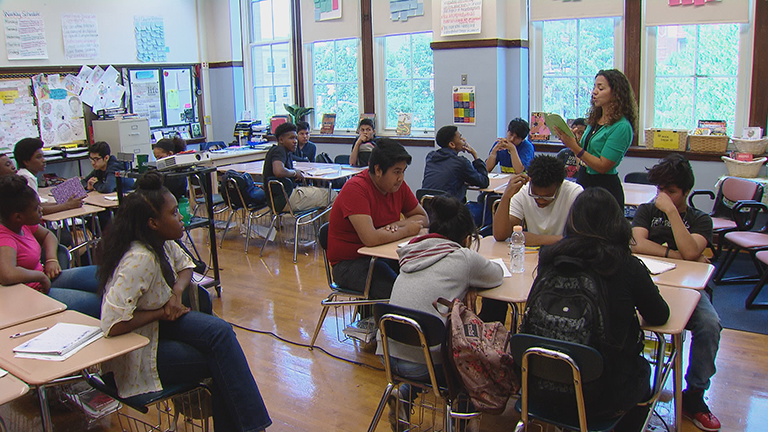 CPS to Cut More Than 1,000 Teaching, Support Staff Positions
August 5: Declining enrollment and vacancies at other schools cited as Chicago Public Schools announces layoffs for hundreds of educators.
---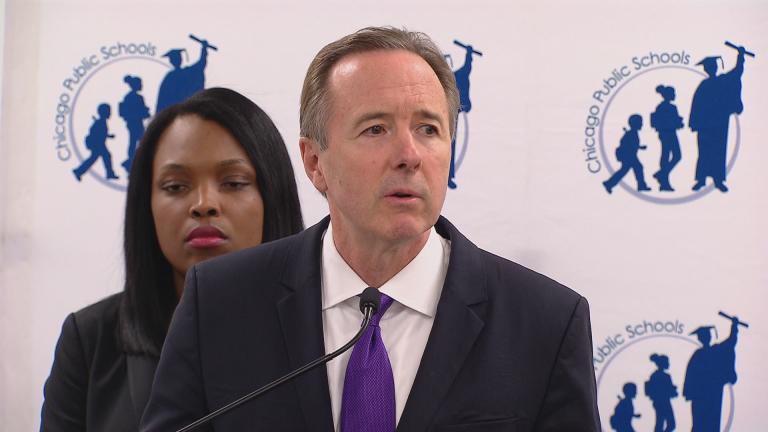 Speakers Question TIF Dollars, Special Ed Funding at CPS Budget Hearings
July 13: Nearly two dozen speakers attended a pair of hearings Friday to voice their concerns about the district's proposed 2017 budget, questioning the morality and legality of funding cuts and staff layoffs within the cash-strapped district.
---